Amazingly Simple Snacks for Game Day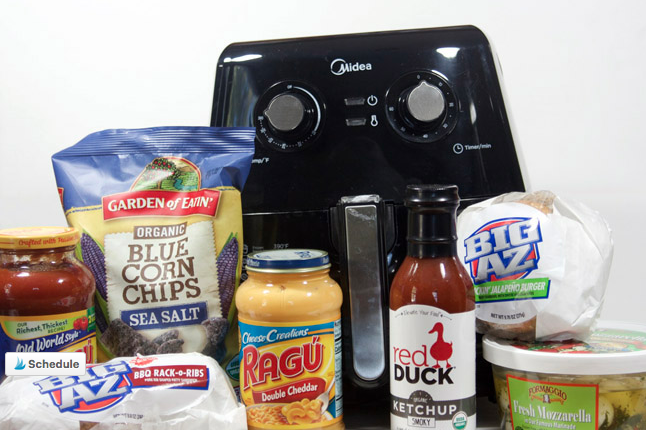 For the past week or so, my husband has been watching replay after replay of the "Minneapolis Miracle"—the amazing ending to the Vikings/Saints game last Sunday. I have to admit, it is pretty crazy to watch, which explains his obsession with it, considering he isn't even a Vikings fan!
We are Green Bay Packers fans at our house. Except for Sophia—somehow this strong-willed little 6th grader decided a couple years ago that she is a Patriots fan. So, as you can imagine, she's pretty excited for the big game this week!
So even though my team isn't there, I figure I'd better make it special for Sophia. I recently received a fun box of goodies that are perfect for making a simple spread on Game Day.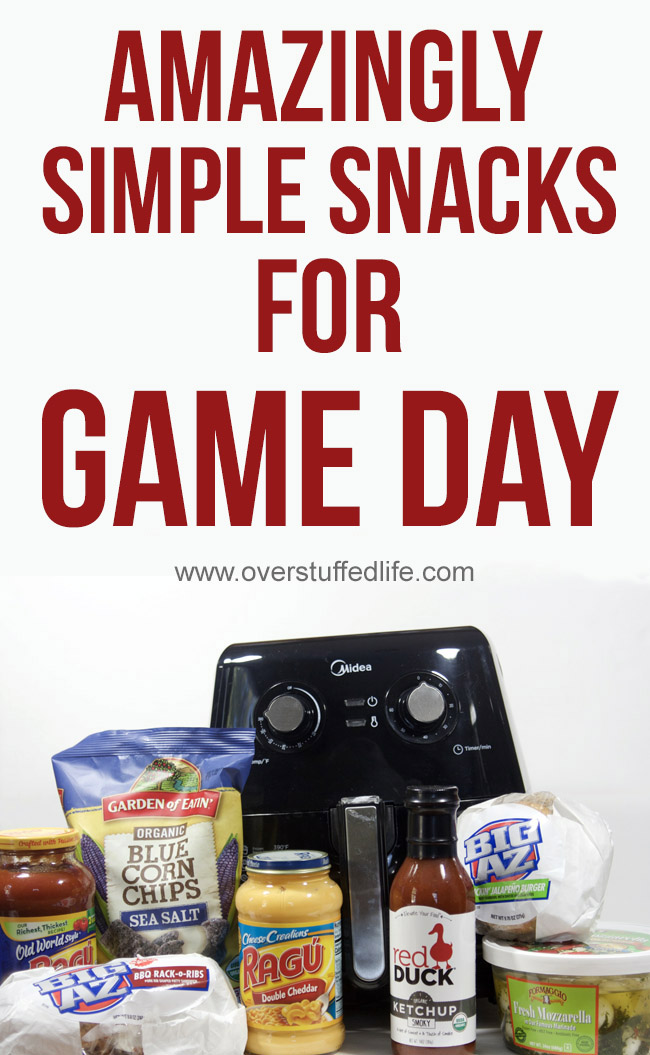 Amazingly Simple Snacks for Game Day
RAGÚ® Old World Style Sauce and
RAGÚ® Double Cheddar Sauce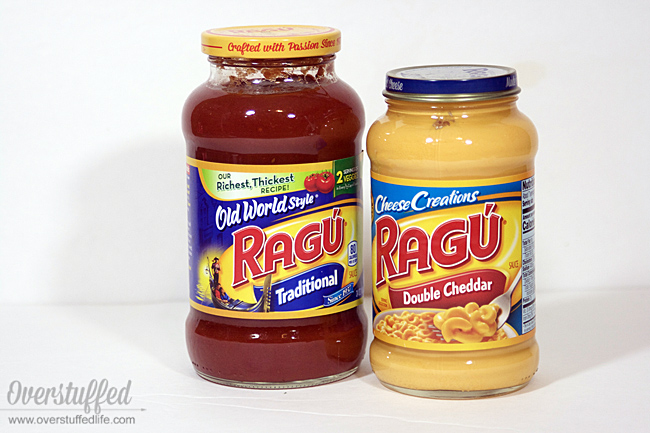 RAGÚ® Old World Style Sauce is a traditional spaghetti sauce made with vine-ripened tomatoes, but that doesn't mean you have to serve pasta at your football party. You can create some of the best appetizers for game day with RAGÚ® sauce! For instance, these shredded BBQ chicken sandwiches are the perfect easy addition to a game day spread.
RAGÚ® Double Cheddar Sauce was a new product for me! It's perfect to use for mac-and-cheese, but we just used it as a queso dip for tortilla chips. Both mac-and-cheese and queso dip will fit right in on any game day menu—this southwest mac-and-cheese recipe looks perfect!
RAGÚ Sauce will clearly make your game day menu both simple and amazing.
Garden of Eatin'

®
Chips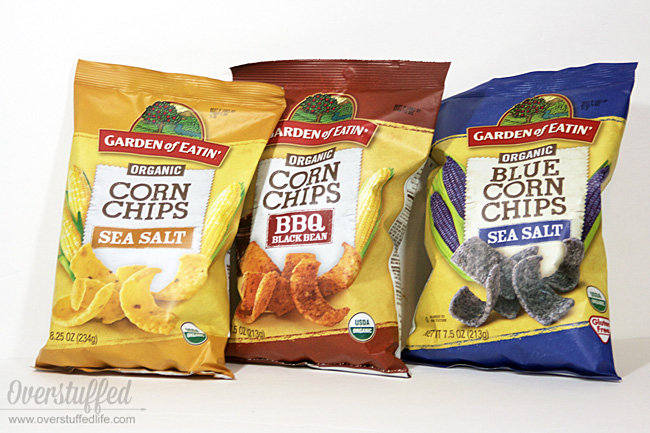 Garden of Eatin'® Organic Corn Chips are perfect for health-conscious football fans. Their non-GMO, all organic corn chips are available in three flavors: Corn Chips with Sea Salt, Blue Corn Chips with Sea Salt, and BBQ Black Bean Corn Chips.
Judging by how quickly these disappeared, we loved all three flavors at my house. But I must say that I particularly loved the BBQ Black Bean chips. Every one of them would be welcome as a Big Game snack.
Get 75 cents off any one variety here: Garden of Eatin® Organic Corn Chips coupon
Midea Air Fryer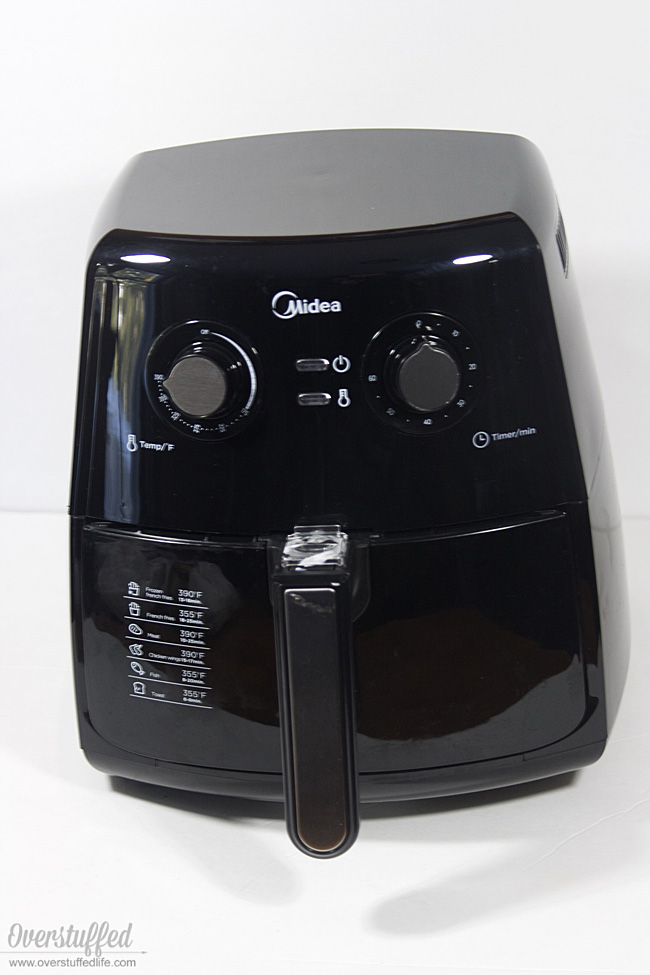 You guys, I am in love with the Midea Air Fryer!
I was so excited to get it for two reasons:
First, we rarely fry food because it is so time consuming. Making some ribs for a football viewing party can turn into an all day event. And by the time you're finished cooking, you'll be too tired to enjoy the game! The air fryer solves that problem because all you have to do is put your wings (or fries, or whatever) in the frying chamber and it comes out just as crispy as if you deep fried it.
Second, fried food is so full of fat, and I do want to avoid that. The Midea Air Fryer cuts about 80% of the fat than if you had deep fried the same food. And it still tastes and looks deep fried! That's the best part!
We made some wings in it right away (and paired it with the Red Duck BBQ sauce below), and they were so good! I can't wait to use it for things like french fries and fish. You can also use it to bake and roast things, too.
Red Duck Foods Applewood Molasses BBQ Sauce and Smoky Ketchup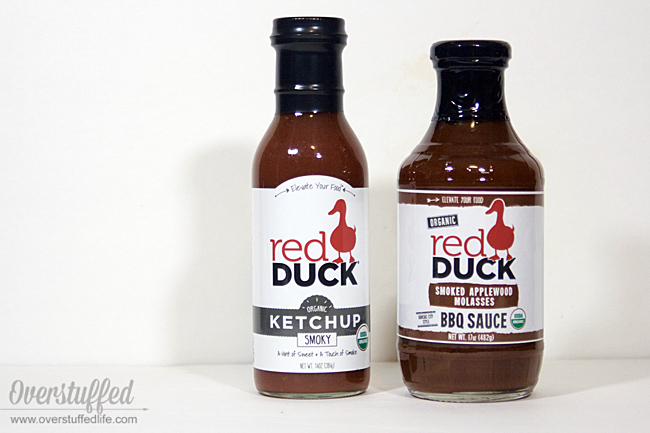 Red Duck Organic Smoky Ketchup is delicious. You can jazz up your French fries or just about anything else that you'd dip in ketchup with it or use it as a tomato paste alternative in your favorite recipes. My family loved the smoky taste and I loved that it's lower in sugar and sodium than other ketchups.
Red Duck Applewood Molasses BBQ Sauce also doesn't contain preservatives or artificial colors. We used it as the sauce for our wings and it was delicious!
Get 25% off your order through 2/28/18 by entering code BABBLEBOXX here: Red Duck Foods
Formaggio Italian Cheeses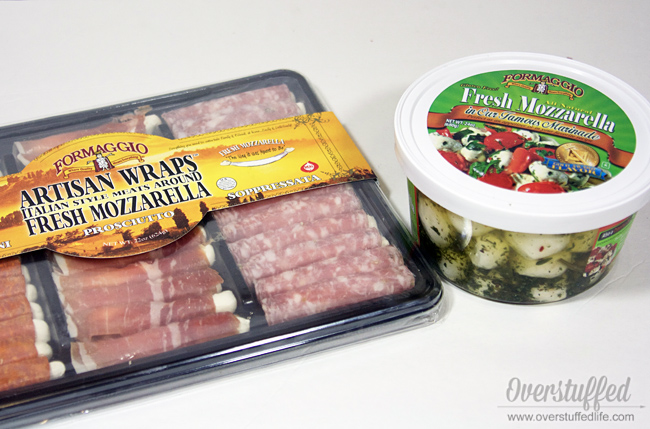 I was sent Fresh Marinated Mozzarella Balls and Artisan Wraps from Formaggio Italian Cheeses. My kids could barely wait for me to take pictures of them, they were so excited to try them out!
We threw some grape tomatoes in with the fresh mozzarella balls—the marinade they were already in made a wonderful caprese salad. The Artisan wraps—Italian style meats wrapped around fresh mozzarella sticks—were perfect paired with some crackers.
Again, these are so easy to set out on game day. All you have to do is open the packaging and you've got a pretty amazing appetizer ready to serve!
Both Formaggio Italian Cheese products can be purchased at Sam's Club and Costco.
BIG AZ® Sandwiches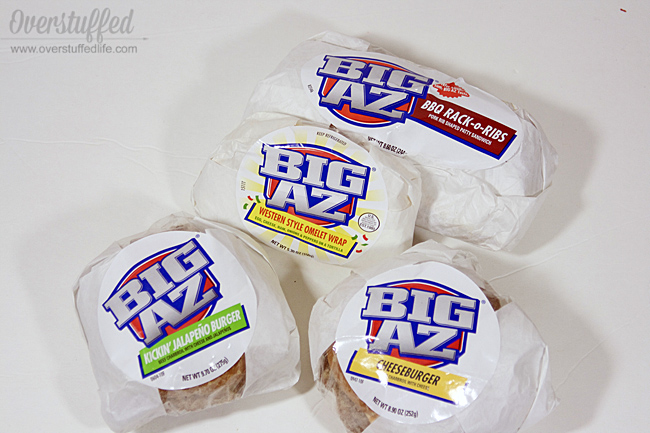 If you want super simple on Game Day, these BIG AZ® sandwiches are for you. They are found in convenience stores (store finder here) in the sandwich warmers or refrigerators. I found them at a gas station c-store about a half mile from my house.
The sandwiches come in several different varieties, such as Siracha Chicken with cheese, Kickin' Jalapeno, or just plain Cheeseburger. They are easy to pick up and eat on the go, or set out for your Game Day party.
With all of these products, you will have the most amazing Game Day spread ever, and it will be a cinch to get it put together.
May the best team win!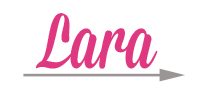 This post may contain affiliate links, for more information, please see my disclosure.