Overstuffed 2016 Reading Challenge—Only 12 Books!
I love to read books. And I love getting together with my book club to discuss the books we've read. But one of the less obvious reasons I love book club so much is the exposure to books I would never have chosen for myself. There have been some I haven't liked much, sure, but more often than not I have discovered a new author or a new genre that I found I really enjoyed.
I've been seeing these fun non-traditional reading challenges for the past couple of years and I have wanted to try my hand at one of them. They seem like a really great way to find new reading material—maybe even better than book club! The fact that they all tend to have around 50 books on them has held me back, though. While I used to be able to read a book a week, I am not in that place in my life right now, so I have not participated in the challenges.
For those of you who do have time to read 50 books this year, check out this challenge: PopSugar 2016 Reading Challenge.
I thought about it and I figured that I blog enough about books and reading that I might as well make up my own similar challenge. I had fun coming up with only 12 different challenges, and now I'm excited to participate! I can handle a book a month. After all, I read 16 whole books in 2015, and one of them was Outlander, so that counts for about ten books all by itself!
The 2016 Reading Challenge
(.pdf download at the bottom of the page).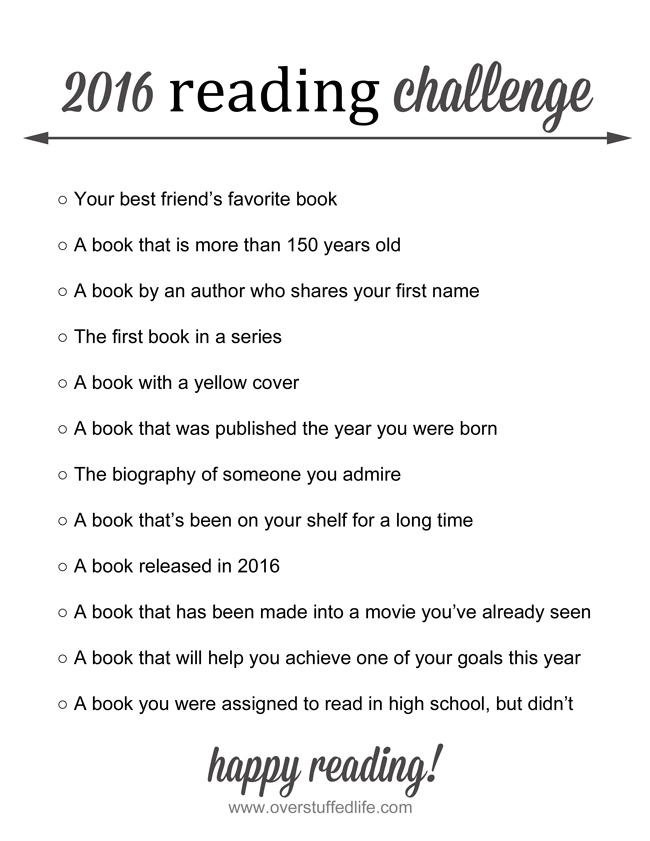 I even have my first book picked out, already. I couldn't think of any authors named Lara off of the top of my head so I did a quick Google. I discovered that if a woman named Lara decides to write a novel, it is usually a steamy romance, which is not my favorite genre at all. But I did manage to find one book that looks interesting, is rated decently, and isn't too Harlequin for my taste: The Waiting Sky by Lara Zielin
Are you with me? At least one of the books on this list is already in your house (ahem, #8), so let's get to it!
Download the .pdf file by entering your email address above and start reading. Don't forget to keep track of the books you read in a book journal. This one is my favorite: The Book Lover's Journal.
Happy reading!
Edited to add: Of course, after I made and posted my own challenge, I found that Modern Mrs. Darcy also does a fun 12 book reading challenge. You can see hers here: Modern Mrs. Darcy's 2016 Reading Challenge. We actually overlapped on a couple of the topics, too.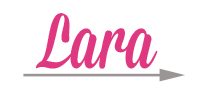 This post may contain affiliate links, for more information, please see my disclosure.