I've been focusing a lot on making sure there is a place for everything in my home right now. I still have a long way to go, but I am enjoying the progress I have made thus far!
I can already see that the biggest battle for keeping clutter from taking over is not just having a place for everything, but actually putting everything in its place.
I know this is obvious. But it's also the hardest part.
When I walk in the door to my house, I have a terrible habit of setting my keys down on the first flat surface I stop at. Sometimes this is the bookshelf, sometimes it's the radiator, sometimes the dining table, other times the kitchen counter. Still other times I throw them in my purse instead of setting them down. The Maestro has the same habit of setting them down in a random place instead of putting them back where they belong.
Consequently, we can never find the keys.
My children get a huge kick out of watching us frantically look for the car keys, only to find them hanging on their designated hook in the kitchen. They think it is hilarious that we never look there first. I don't think it's funny at all. It's downright sad! Here I have a spot for the keys. It's in a practical place. The kitchen is, after all, the hub of the household. We usually do walk into the kitchen first after arriving home.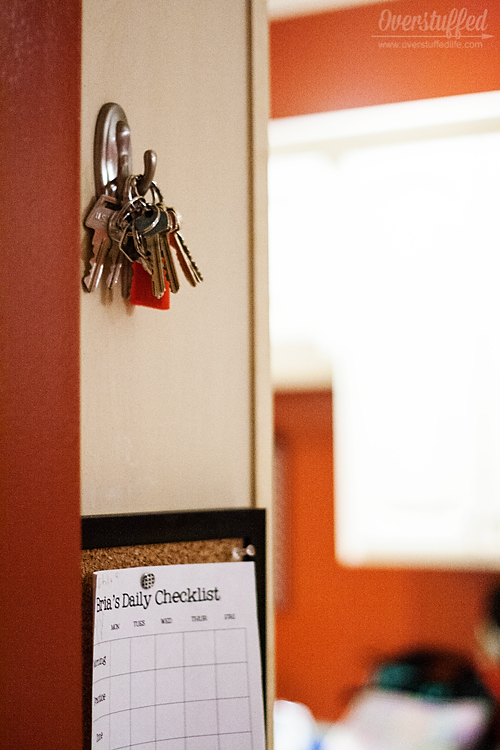 So why do I only put my keys on the hook 1 out of 10 times?
Pure laziness. That's what I always tell myself. But that's not the truth, so I should stop calling myself names.
The reason why I never put my keys on the hook is because I have not made it a HABIT to do so.
For the next few days, I'm challenging myself to ALWAYS put my keys back where they belong. Once I am doing really well with that, I will move on to my purse–another item I spend a lot of time searching for that also has a designated spot.
I'm going to challenge the rest of my family to also pick one item that they will focus on putting back in its place this week.
And I'm challenging you to do the same, of course!
Other things I can never find:
Library books
Rental DVDs
My purse
My phone
My gloves
My camera
Things the kids can never find:
Their shoes
Their hoodies
Library books
Homework folders
Electronic devices
Their money
Music books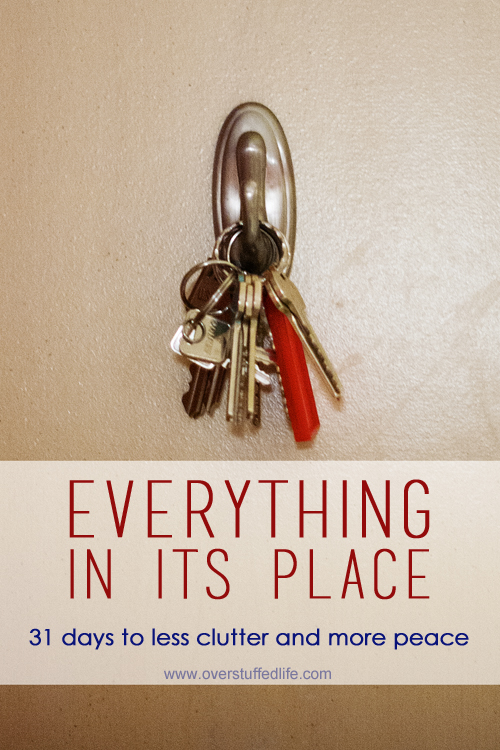 Today's assignment:
Which items are never in their proper places?
Why?
Change the place to something more practical, if necessary.
Choose an item and focus this week on always putting it back where it belongs.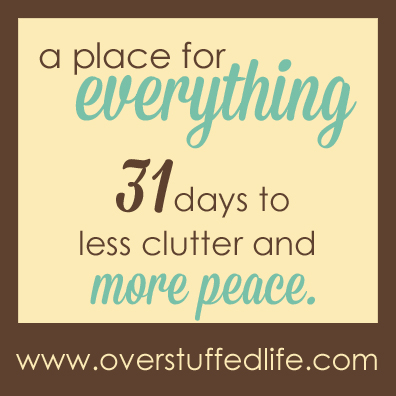 Find all of the posts in this 31 Day Challenge here: A Place for Everything: 31 Days to Less Clutter and More Peace.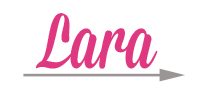 This post may contain affiliate links, for more information, please see my disclosure.
Are you ready to declutter your life?
Join the 31 day challenge to get rid of clutter and make room for peace.