My name is Lara, and I like to wear hats.
Usually my hats are a bit more on the figurative side, but I like literal hats, too.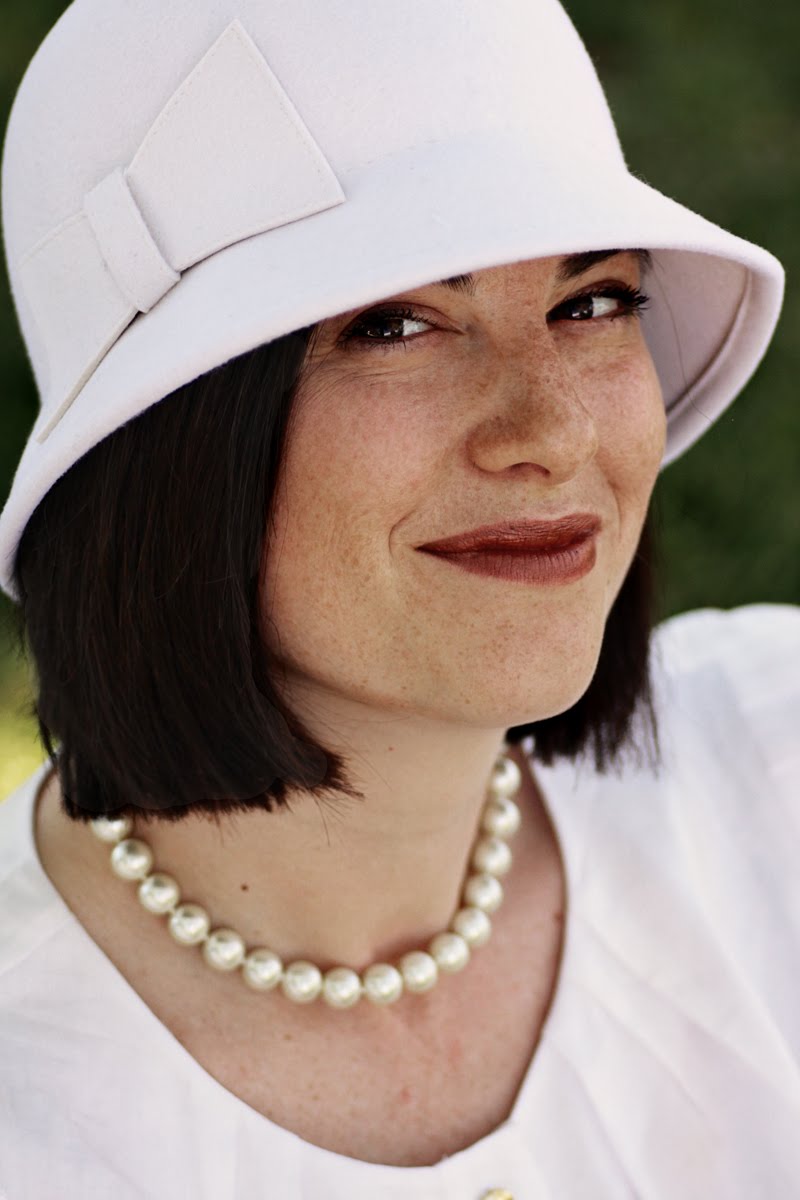 The hat I wear most often is my Mom to Three Daughters Hat. It looks like this, and it is my favorite hat. It isn't always pretty and is usually pretty dirty, but it brings me more joy than any other hat I own.
I have a Wife Hat, too. It's pretty amazing, because it means I get to be married to this guy and take part in his awesomeness every day of my life. I call him The Maestro a lot on this blog, because he is a Professor of Music at the local university and conducts orchestras for a living.
I met my husband while I was wearing my Singer Hat. For a while, this hat got hung up in the back of my closet and rarely came out except to sing lullabies to my children. It has been dusted off in the last few years, though, and I have had many opportunities to wear it, along with some pretty amazing dresses.
I have more recently acquired a Photographer Hat, which has brought a new kind of happiness to my life. I try to take my camera with me wherever I go (within reason) and especially love to capture images of my beautiful offspring.
After the kids have gone to sleep at night, I like to get out my Reading Hat and cuddle up in bed with a good book. There's nothing quite like it for recharging the soul and being ready to put the Mom Hat back on in the morning. Plus, I like to review the books I am reading sometimes on my blog. I'm also passionate about teaching my children to love reading, so I talk a lot aboutreading for kids as well.
In the course of reading this blog, you may discover that I occasionally wear several other hats. I have a Mormon Hat, which is a very special hat–my faith is an integral part of who I am. Then there's my Vocal Instructor Hat and the evil but necessary Frugal Shopper Hat. Sometimes I get out my Sewing and Crafty Hats, but if I'm going to be crafty at all, I'm usually doing it in my Home Prettifying Hat.
I have been trying for a really long time to acquire an Exerciser Hat, but I keep losing it every time I finally get one. I'm still working on it.
And of course, there's that darn Blogging Hat. I can't really seem to get it off my head. And for the time being, I've stopped trying.
(Click Here to find me elsewhere on the interwebs, and to see where I've guest posted or been featured.)