Cute Teacher Appreciation Cards: Free Printable
Honor your child's teacher for their hard work with a thank you card at the end of the school year. These free printable cards are perfect for any teacher appreciation gift you choose!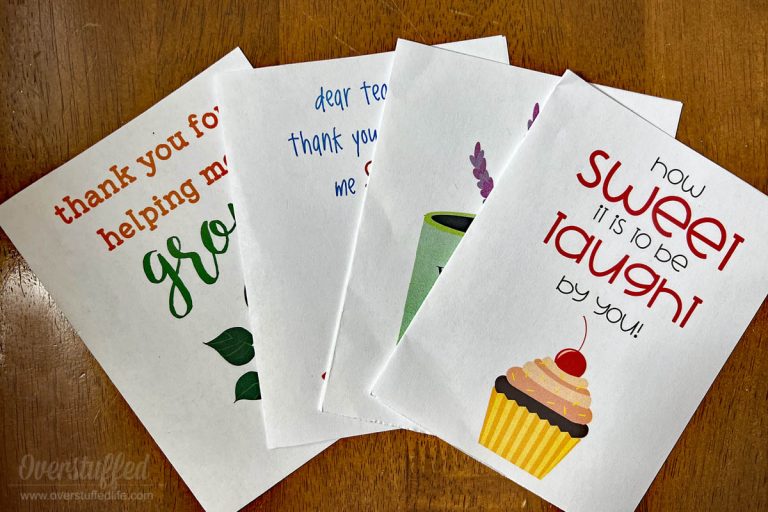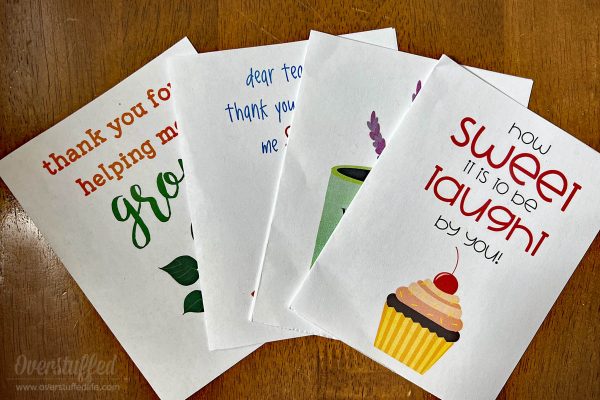 Giving a small gift to your kids' teachers is a pretty standard end of the year practice for most people. When my kids were in elementary school especially, we would make sure to plan out the perfect gift to bring for their favorite teacher on the last day of school. After talking to many, many teachers I have learned that the thing that they want the very most is not another mug—it's a heartfelt note from their students.
These four free printables each feature different designs with a cute pun. They can be used as a simple card (which every teacher will LOVE), or they can be paired with gift cards or other gifts. Print out the greeting cards on your home printer and have your kids write a handwritten note inside.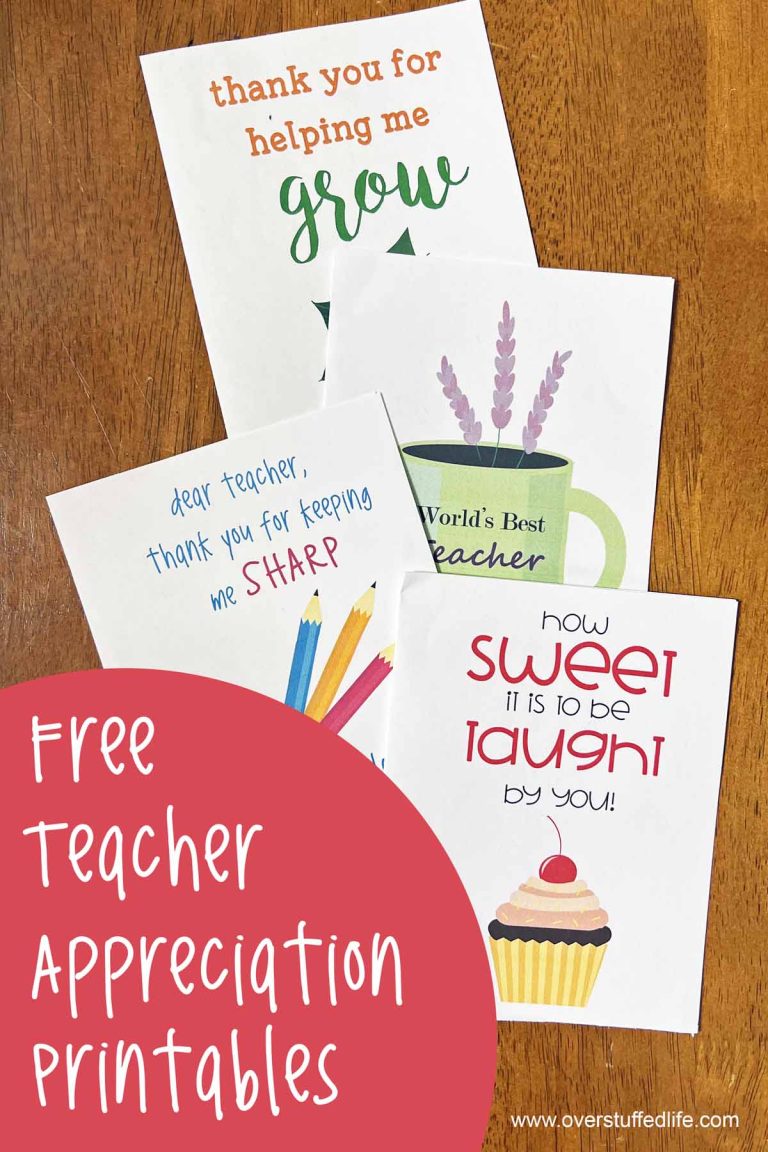 These cards can be given to elementary school teachers but also to whatever role models your child would like to honor. This could be a school administrator or other staff member, or even a bus driver. Middle school and high school teachers don't get nearly as many teacher appreciation gifts, so giving a card to them is an incredibly thoughtful way to honor their hard work.
These cards can also be used for teacher appreciation week! You don't need to wait until the end of the year to honor a wonderful teacher!
Teacher appreciation card #1: How sweet it is to be taught by you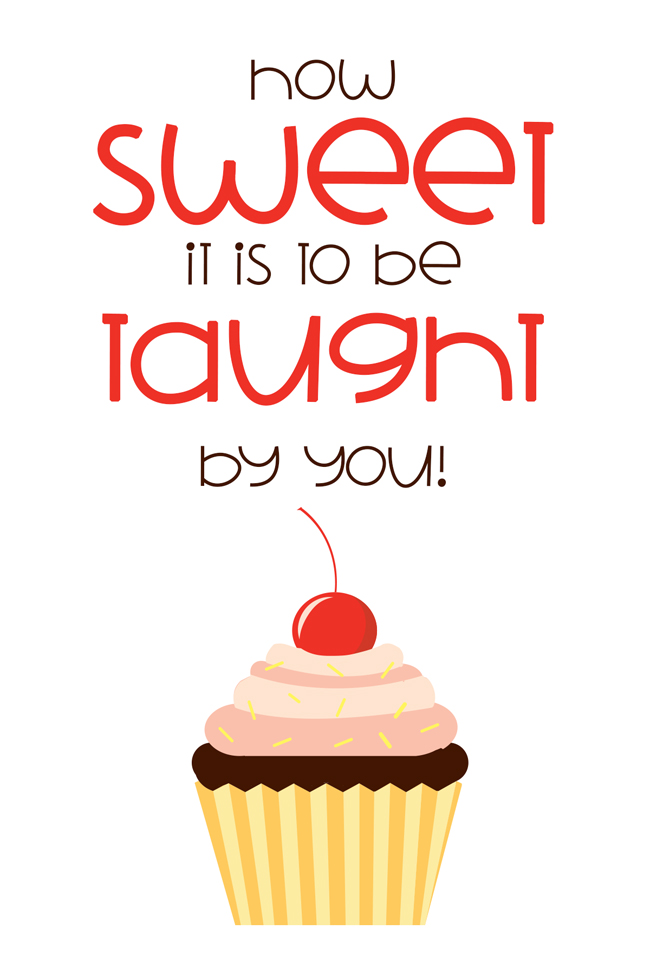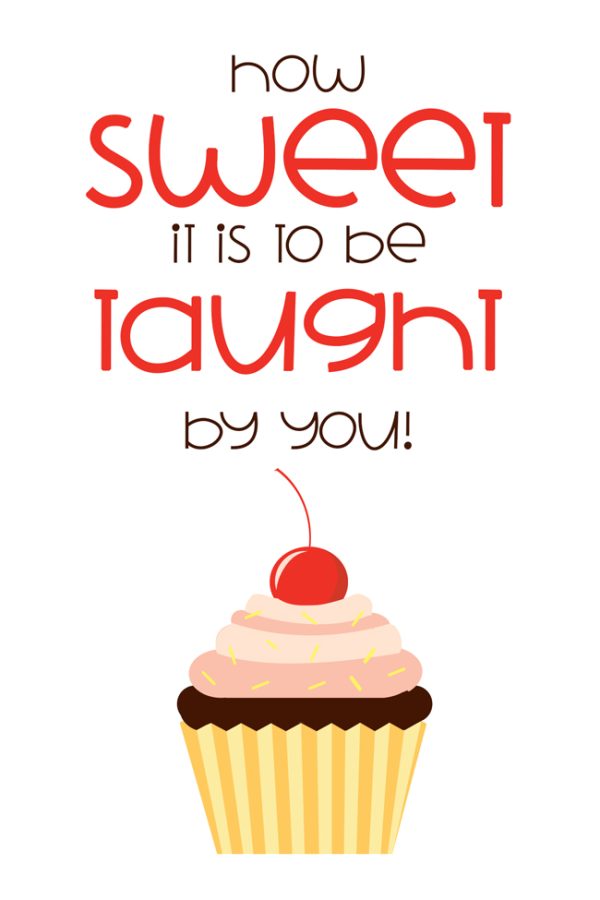 This card can be paired with any sweet treat, though cupcakes are the obvious answer. A gift card to a local bakery is another great idea for this card design.
Teacher appreciation card #2: Thank you for helping me grow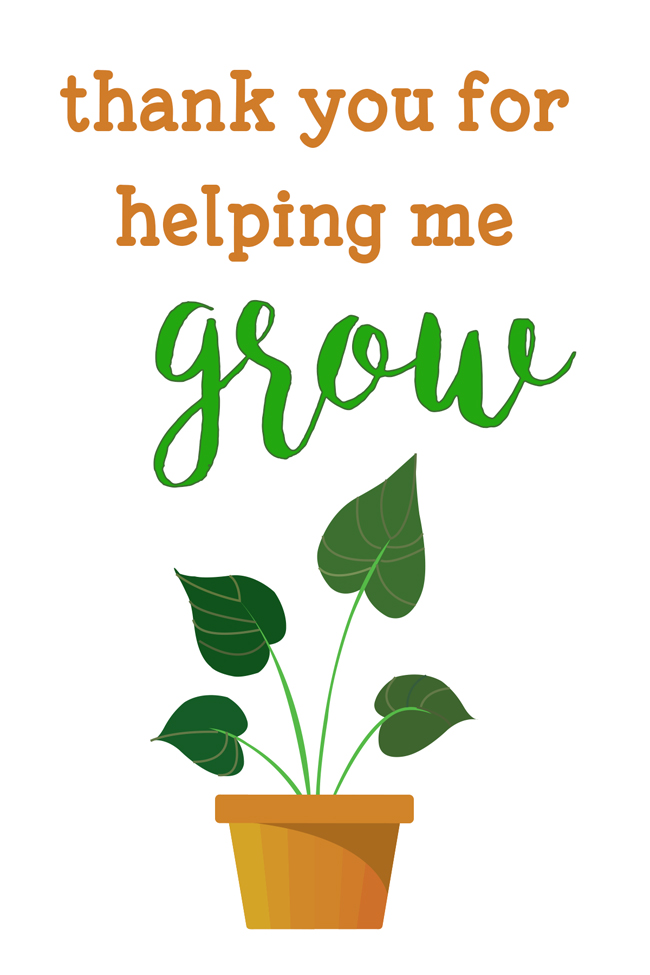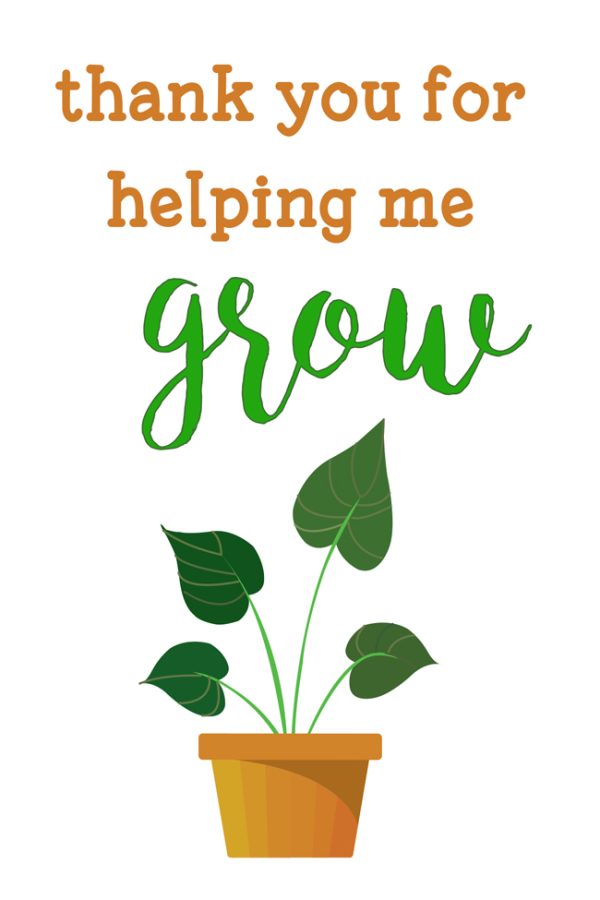 If your kid's teacher loves plants or gardening, this is the perfect card for them! You can buy a small plant, a packet of seeds, a bouquet of flowers, or a gift card to the local nursery.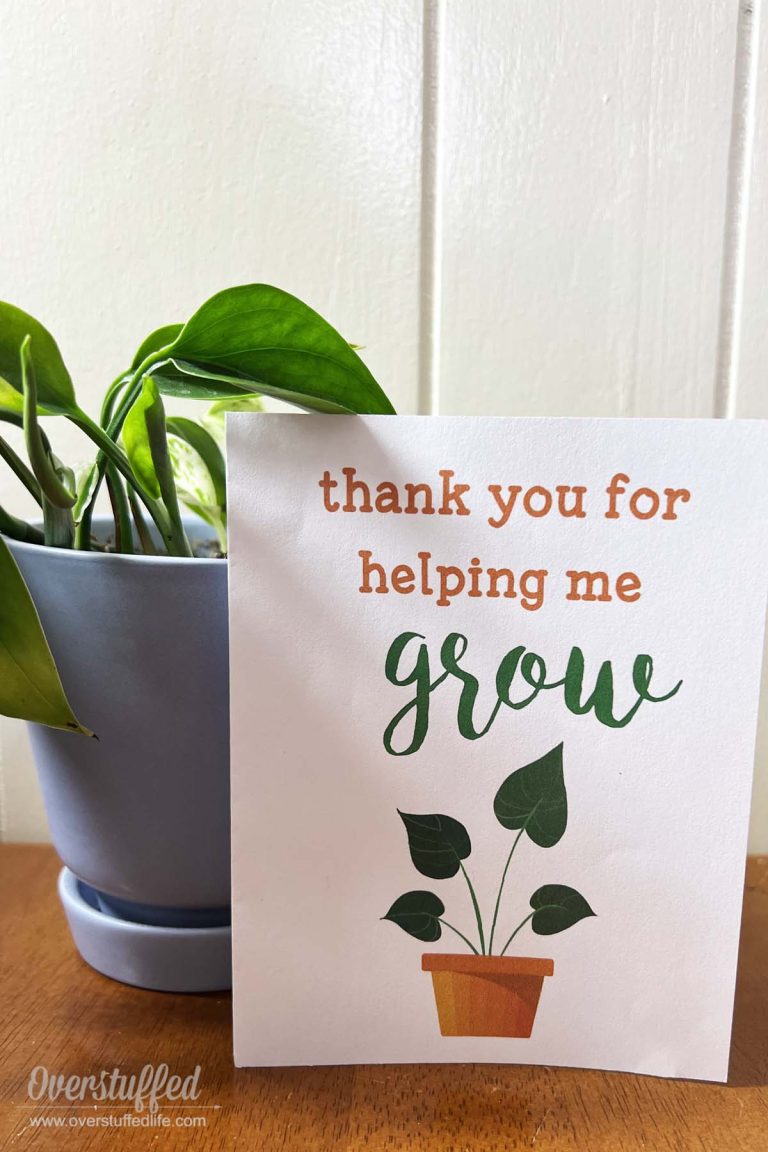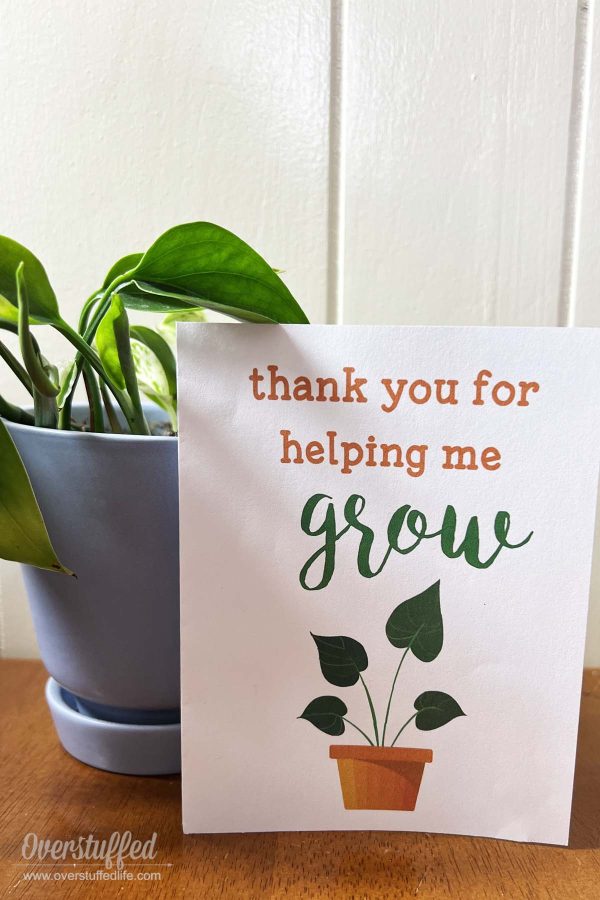 Teacher appreciation card #3: Thanks for keeping me sharp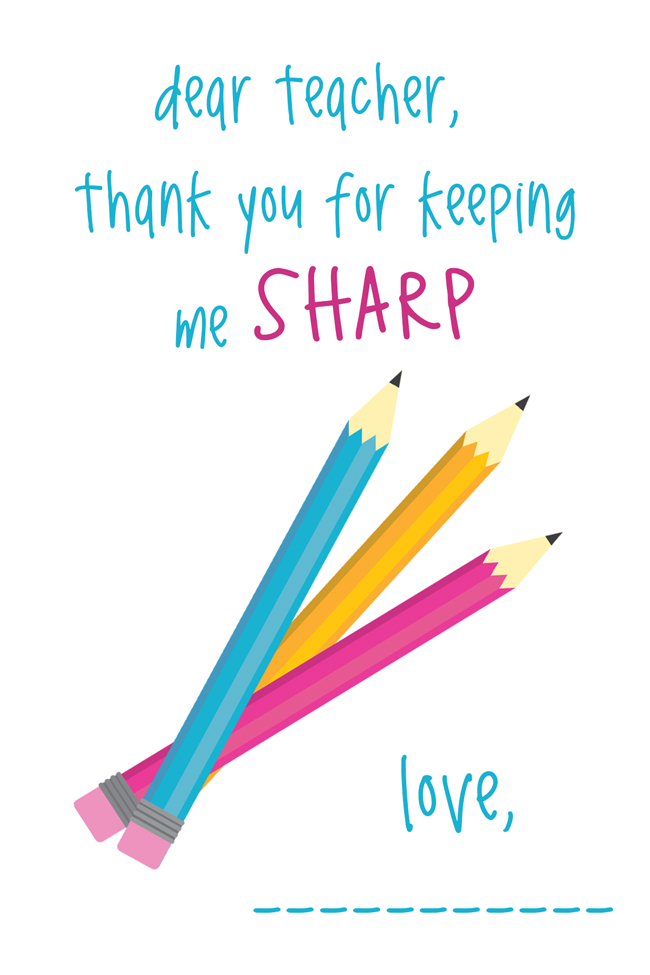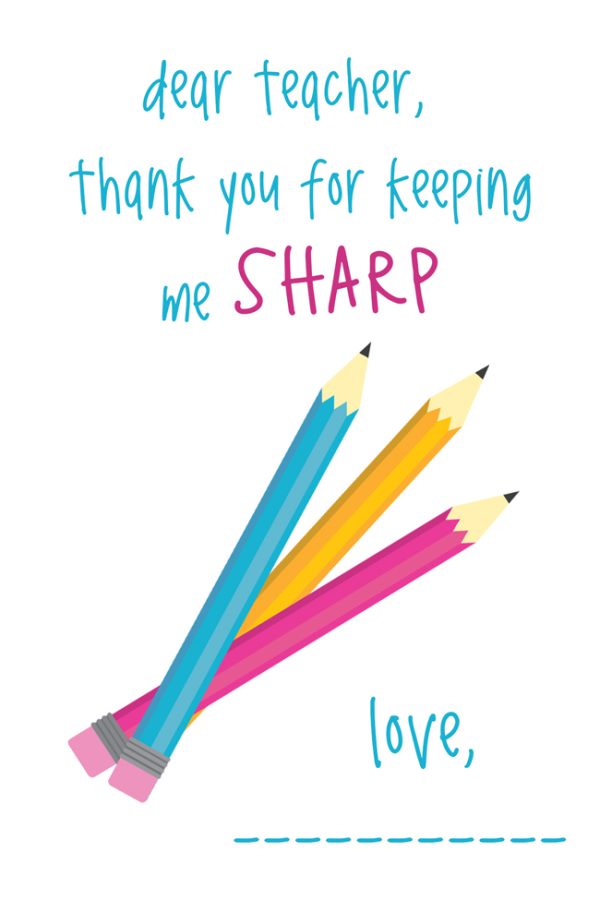 If you want to give your special teacher school supplies, this is a great card to use! Give pencils, pens, notebooks, or an assortment of classroom staples. An Amazon gift card is a great way to allow them to choose the supplies they need most. Don't forget to have your child sign their name on the front of the card!
Teacher appreciation card #4: World's Best Teacher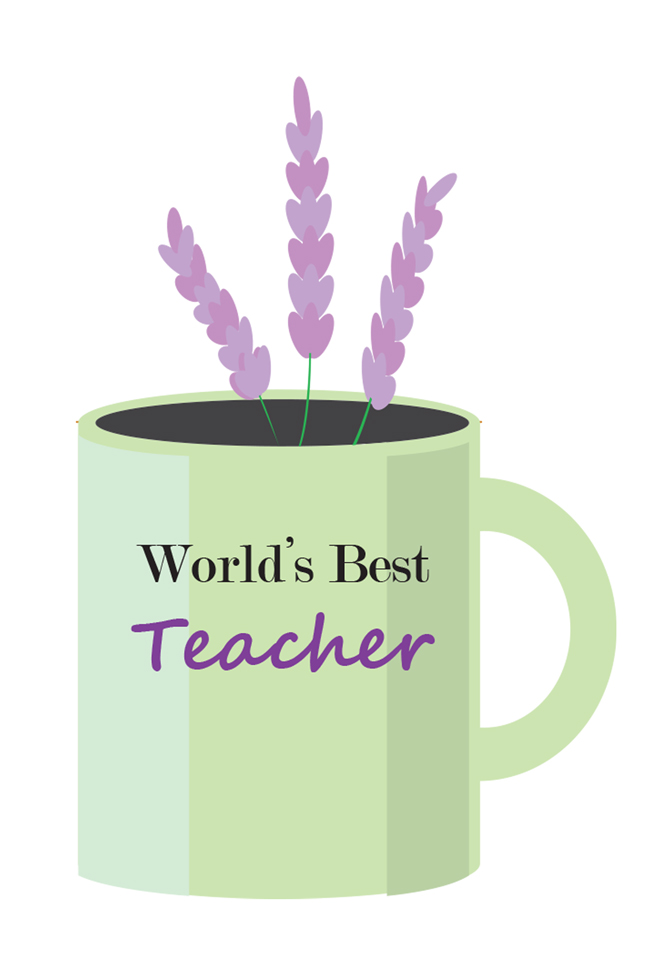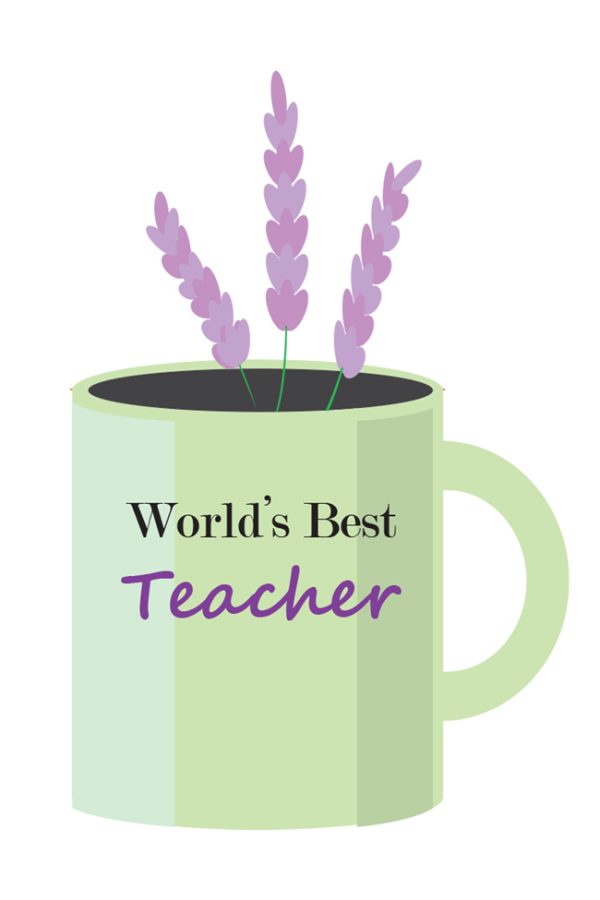 Your coffee-loving teacher probably doesn't need another mug, but a gift card to the local coffee shop would be a great gift idea to use with this cute card. Still, the "World's Best Teacher" message on the front will go with absolutely anything your child wants to give their teacher!
How to download and print
Enter your email address into the form at the bottom of this post and the pdf version of the teacher appreciation printables will be sent directly to your inbox.
Print the file onto white cardstock (8.5×11). Using a paper trimmer, cut the page in half. You can then score the fold in the cards with a scoring blade if you have one. Each folded card should measure 4.25×5.5 inches.
You can also use these cards as gift tags by simply cutting out the part with the message, punching a hole in the corner, and tying it to whatever gift you are giving.
Enjoy!
These printables are for personal use only.