My word of the year this year is
PEACE
. I started off strong, as I usually do, but by the time I was in rehearsals for the opera I performed in earlier this year, I lost my focus.
I don't love to admit just how much I lost my focus, either. But that is the truth.
I tried hard to relax this summer and not let myself get over-anxious about things that truly don't matter in the end. I believe I was mostly successful with this, but the fact is, clutter has begun to take over my life.
While physical clutter (oh man, you should see my office right now!) is a big part of this clutter, it's also mental and spiritual clutter. Schedule clutter, even. All of it causes me deep anxiety and makes it really hard to find the peace I so deeply long to have in my life. Whether it's my messy desk full of the papers that multiply while I'm not looking and which have no other home, my email inbox full of emails that I have not yet dealt with, or my brain reminding me of all the things I have on my to-do list and not allowing me to sleep, I am finished with the clutter.
I want it out of my life!
As I have been thinking of how to do this I thought of the old adage
"A Place for Everything and Everything in Its Place."
While I have places for many things, I don't have a place for EVERY thing. And the many things that do have places? Well, I'd say a large percentage of them are not often actually in their place.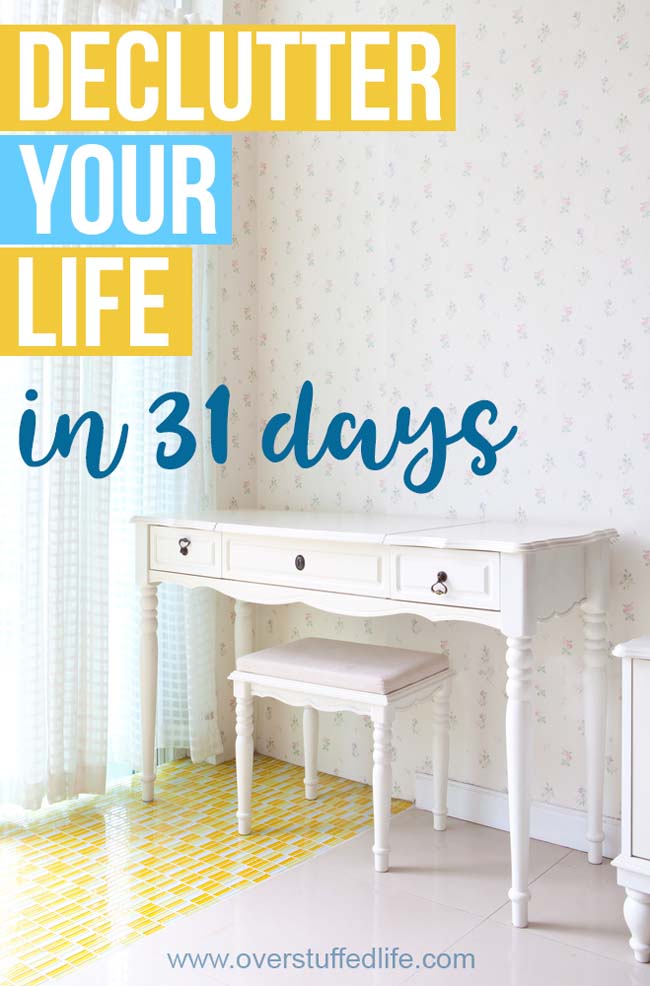 I have nobody to blame but myself. While my family is the source of much of the clutter, I simply have not taught them well enough, nor have I enforced many rules about keeping them at bay. So this month is going to be about changing that. Or at least beginning to change it.
I will be focusing on the hows and whys, along with finding practical ways to eliminate some of the worst clutter in my home and in the rest of my life. Each day will feature a new post, which will be linked up on this page.
I do hope you'll join me, and that you will not hesitate to add your own thoughts and experiences to the challenge. I am excited (and a little bit scared) to tackle this challenge, but I will not let clutter steal away my peace!
Day 1: Introduction–you're here!
Day 2: Make an Action Plan
Day 3: Get Rid of It!
Day 4: A Place for Everything
Day 5: Decluttering the Closet
Day 6: Decluttering and Organizing Toys
Day 7: A Place for Electronic Devices
Day 8: Keep Children's Clothing Off the Floor
Day 9: Organizing School Papers
Day 10: Why Clutter Happens
Day 11: Take Control of Your Make-up!
Day 12: Keep Your Email Inbox Clutter-free
Day 13: Decluttering Books
Day 14: The Cost of Clutter
Day 15: Stop Saving Magazines!
Day 16: Declutter Your Mind
Day 17: A Clutter-free Entryway
Day 18: Practical Organization
Day 19: Everything in its Place
Day 20: Junk Drawers
Day 21: How to Declutter Your Schedule
Day 22: A Bag for Everything
Day 23: Dealing with Hot Spots
Day 24: Rules for Mail
Day 25: Just 15 Minutes a Day
Day 26: Decluttering Games
Day 27: Six Reasons to Declutter
Day 28: Declutter Kitchen Cupboards
Day 29:Getting the Clutter out of the House
Day 30: 4 Ways to Stop Bringing in Clutter
Day 31: An Accounting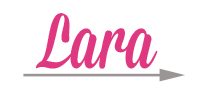 This post may contain affiliate links, for more information, please see my disclosure
Are you ready to declutter your life?
Join the 31 day challenge to get rid of clutter and make room for peace.