Reading is a big deal. Not only is it one of the more enjoyable activities in this world, it's so important for the learning and development of our children!
I don't worry about their reading so much when they are in school, because they're reading a lot during the school year. But when the summer comes, I want to make sure they are keeping it up to avoid summer learning loss and summer electronics overload.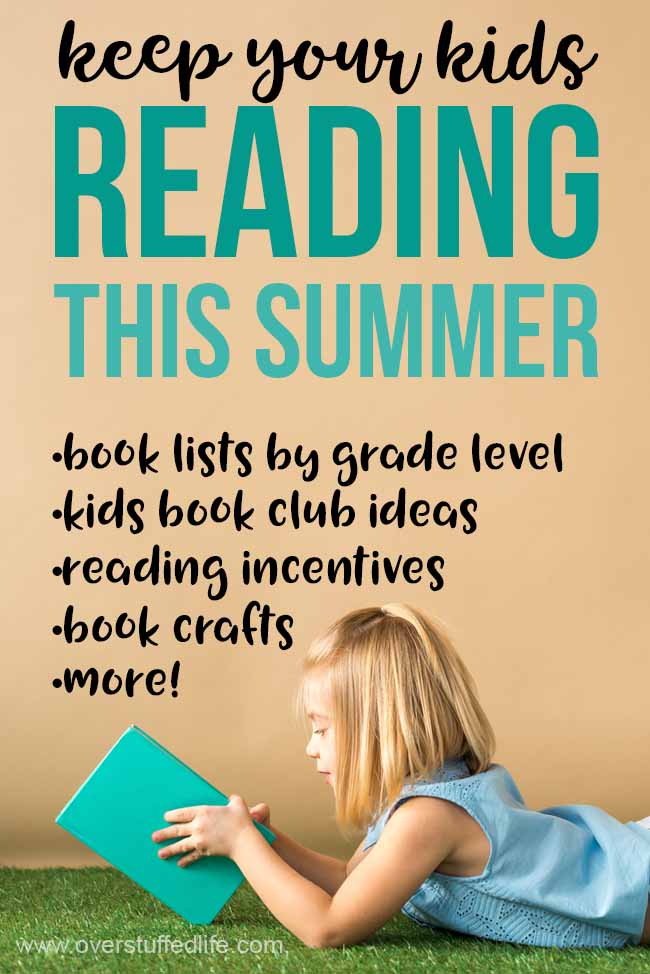 Here you will find links to all my summer reading posts including reading lists for kids, book club ideas, reading incentives, and more. Enjoy!
Summer Reading Lists:
Summer Reading Lists by Grade Level:
Other Book Lists for Kids: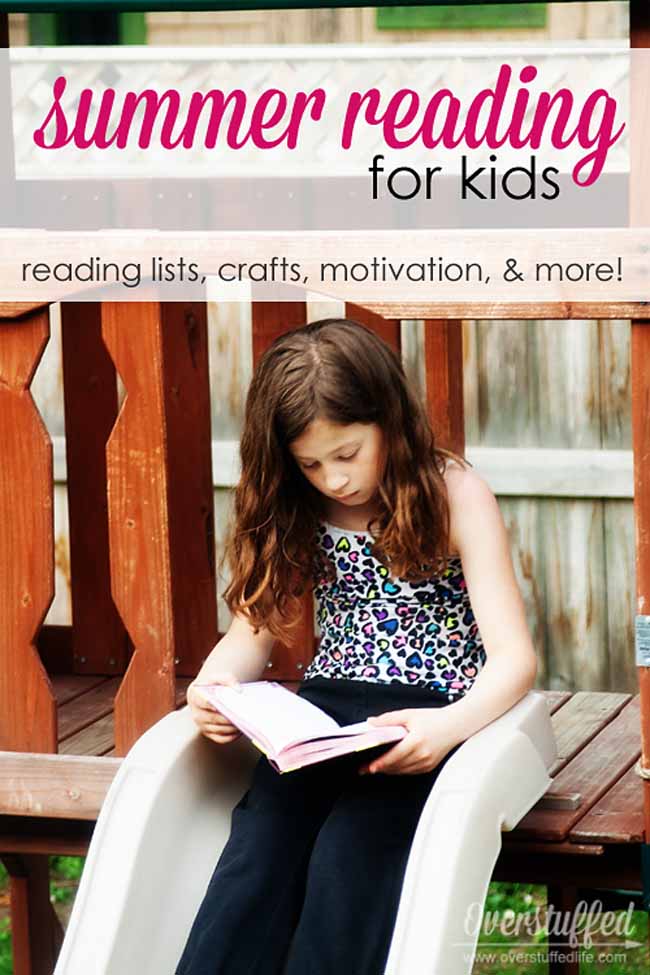 Reading Motivation:
Book Club Ideas for Kids:
Book-related Crafts:
Printables:
Mom Has to Read, too!
Pinterest:
Follow my "Summer Reading for Kids" Pinterest board