Gluten-free Salted Caramel Cookie Bars
These gluten-free salted caramel cookie bars feature gooey caramel sandwiched between a buttery shortbread cookie bar. They are so good, everyone will want the recipe!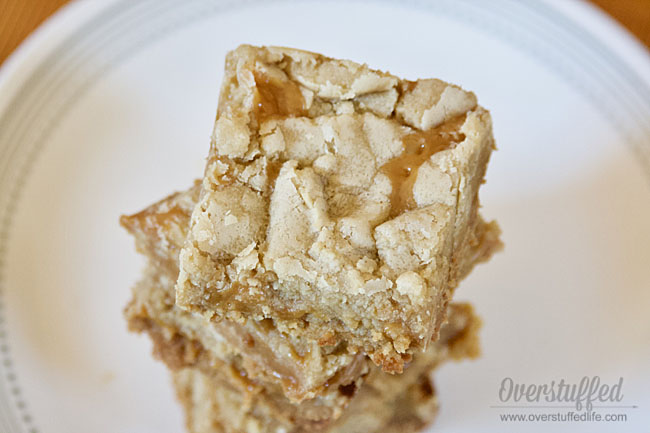 This recipe can be made gluten-free…or not.
To know me is to know that I love caramel. Whenever I'm asked the question "chocolate or vanilla?" my answer will be caramel every time. I'll take chocolate or vanilla—as long as there is also caramel sauce or caramel filling.
My husband does know this about me, so for Mother's Day last month he made me these amazing gluten-free caramel cookie bars. Seriously, they were so good that I ate three for breakfast the next morning!
I can't wait to make them again!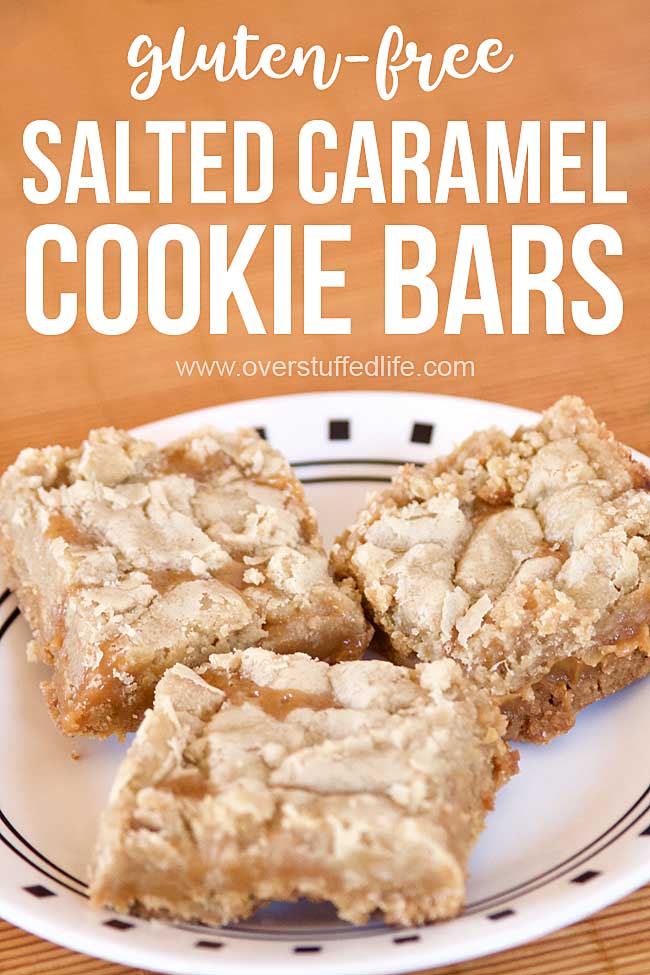 Gluten-free Salted Caramel Cookie Bars
Ingredients
(affiliate links)
Crust:
2 Cups salted butter
1 Cup granulated sugar
1 1/2 Cups powdered sugar
2 Tablespoons gluten-free vanilla
4 Cups Bob's Red Mill gluten-free all purpose baking flour
(If you do not need to be gluten-free, regular flour works great!)
Filling:
50 individually wrapped Kraft caramel candies (unwrapped!)
1/3 Cup heavy cream
1/2 teaspoon gluten-free vanilla
1 Tablespoon coarse sea salt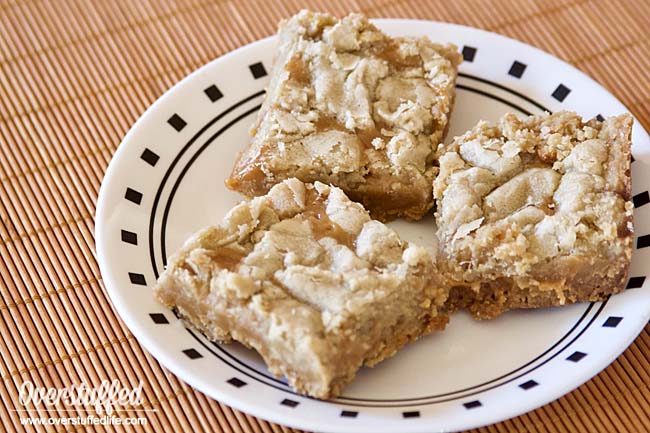 Directions
Crust:
1. Preheat oven to 325 degrees Fahrenheit.
2. Coat a 9×13 baking dish with cooking spray.
3. Mix butter, sugar, and powdered sugar on medium speed for 2 minutes.
4. Add vanilla, mix until combined.
5. Slowly add flour and mix on low until a soft dough has formed.
6. Press 1/3 of the dough mixture into the bottom of the greased pan, making sure it is even.
7. Bake for 20 minutes at 325° until the edges are golden brown.8. Chill the remainder of the dough.
9. Remove crust from oven and let cool for 15-20 minutes.
Filling:
1. Place unwrapped caramels in a microwaveable bowl and add the heavy cream. Microwave on high for 1 minute.
2. Remove caramel mixture from microwave and stir until smooth.
3. If caramels are not completely melted, continue microwaving on high for 30 seconds at a time. Stir until smooth.
4. Add vanilla to completely melted caramel mixture and stir.
5. Pour the caramel mixture over the cooled crust.
6. Sprinkle sea salt over the caramel filling.
7. Crumble the remaining chilled dough over the salted caramel filling.
8. Bake for about 25-30 minutes—until the caramel filling is bubbly and the cookie topping is lightly golden brown.
9. Let cool completely.
10. Cut into squares and enjoy!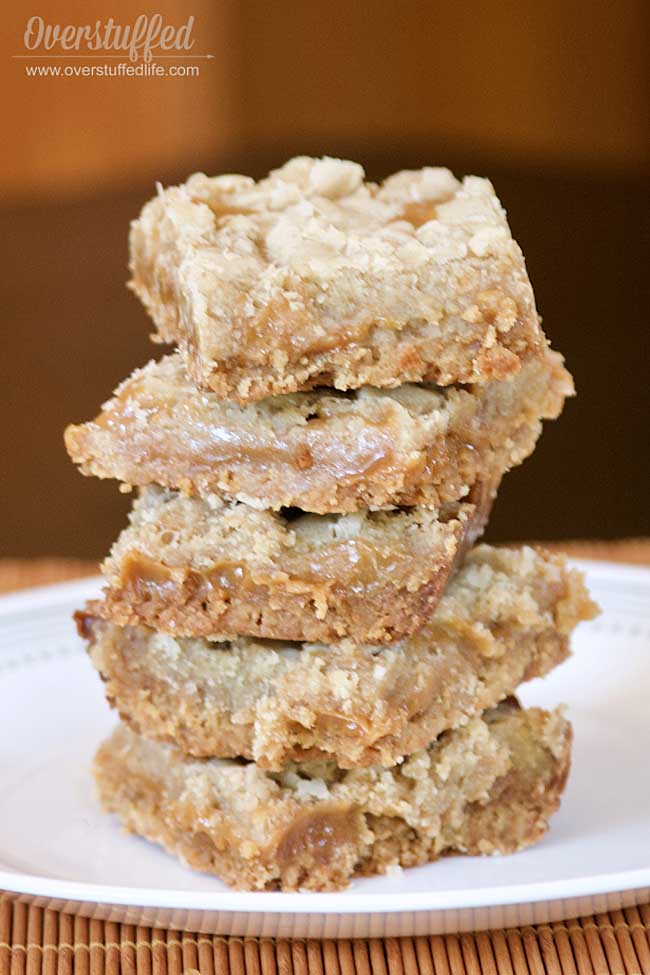 Recipe adapted from this recipe: Salted Caramel Butter Bars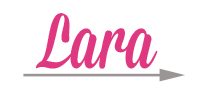 This post may contain affiliate links, for more information, please see my disclosure.