Gluten-free Mint Brownies
Love BYU mint brownies? Here's the secret recipe!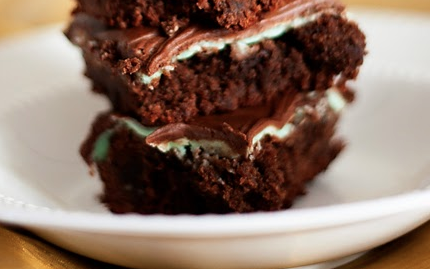 Our favorite brownies are the ones you can buy on BYU campus—the yummy BYU mint brownies. Over the years, my husband has done his best to dissect and perfect a recipe that comes pretty darn close to the ones you can buy at the CougarEat, and I think they might be even better!
My youngest daughter loves them, but she hasn't had them for over a year now because of her gluten issues. I love them, too, and I haven't had them for over two years because of my own gluten intolerance!
Lately, my husband has been more willing to try his favorites gluten-free because he's realized the results are usually pretty great. So I convinced him to make some this past weekend so all of us gluten-frees could satisfy our mint brownie cravings.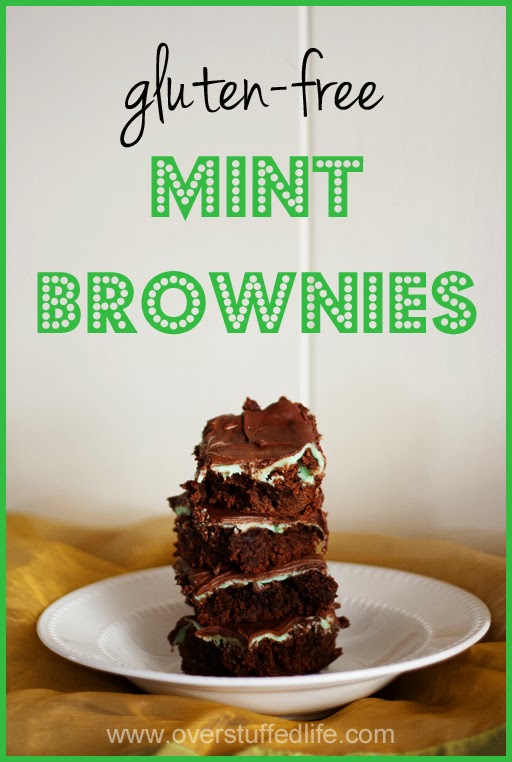 He obliged, and they were SO AMAZING. He even said that he thought they were better than ever, and that he might make them gluten-free from now on.
The following recipe is gluten-free, but if you don't need or want to make them gluten-free, just substitute bread flour for the GF flour and omit the xanthan gum. Enjoy!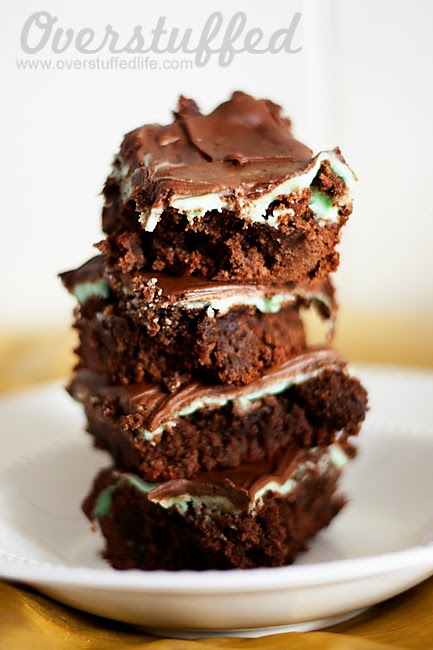 Gluten-free Mint Brownie Recipe
BROWNIE
1 cup butter (2 sticks, melted)
1/2 cup cocoa
2 Tbsp honey
4 eggs (at room temperature)
2 cups sugar
1 3/4 cup Mama's Almond Blend All Purpose Gluten-Free Flour (We have been loving the results we get with this flour—it's our go-to GF all purpose and works wonderfully for baked goods like these brownies.)
1 1/2 tsp baking powder
1/2 tsp xanthan gum

dash of salt
MINT ICING
5 Tbsp butter (softened)
pinch of salt
3-4 tbsp milk (adjust for consistency)
1 Tbsp corn syrup
2 1/4 cups confectioner's sugar
2 tsp pure mint extract

2-3 drop green food coloring
CHOCOLATE ICING
2 cups confectioner's sugar
1/2 cup cocoa powder
6 Tbsp butter (softened)
1 Tbsp vanilla
3-4 Tbsp milk (adjust for consistency)
INSTRUCTIONS
Brownie:
Melt butter in large pot on stove and mix in cocoa.
Remove from heat and cool completely.
Add honey, eggs, sugar, flour, baking powder, xanthan gum, and salt.
Mix well.
Pour batter into greased 9×13 baking pan.
Bake at 350 degrees for 21-22 minutes (do not burn!)
Cool in freezer for 15-20 minutes.
Mint icing:
Soften butter.
Add salt, corn syrup, confectioner's sugar, and milk.
Beat until consistency of toothpaste.
Mix in mint extract and food coloring (let the kids help here, it's their favorite part!)
Spread mint icing over cooled brownies.
Cool in freezer until icing is stiffened.
Chocolate icing:
Soften butter.
Add confectioner's sugar, cocoa powder, vanilla, and milk.
Beat until consistency of toothpaste.
Spread chocolate icing over stiffened mint icing layer.
The only problem with making these gluten-free is that I could eat them without fear of getting sick. Except, I may have eaten too many and made myself sick anyway. But, it was totally worth it!
Enjoy!
More Gluten-free recipes: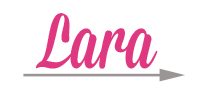 This post may contain affiliate links, for more information, please see my disclosure.