I love football season. And this fall I'm loving it more than usual because, guess what? We, who have prided ourselves in never paying for cable in our 16 years of marriage, finally got cable.
I suppose it was inevitable. Sixteen years is a lot of years to go without being able to watch football at your own house. And it really was football that did it, too. We can easily watch most of our shows via the internet, but sports is pretty iffy, and we were always spending a lot of late nights at friends' houses for football season, which was no bueno for the kids especially.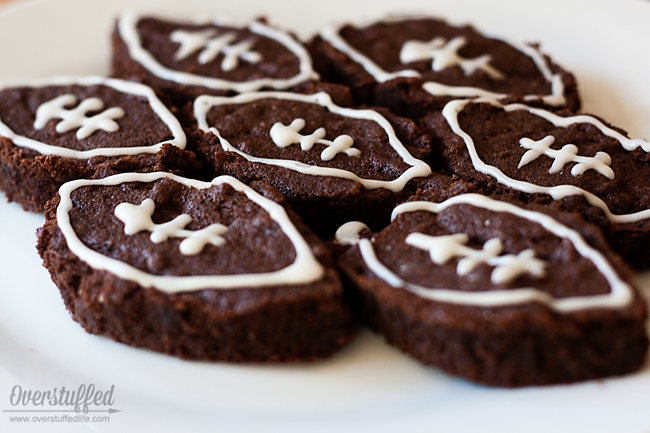 So now we can watch all those college football games that seem to start at 10:30 our time from the comfort of our own home! This also means that we can now be the ones to have friends over for game day instead of always being the guests. And that also means I can make fun football food and have a little game day party!
At our house, game day treats are a little difficult because of our gluten-free status, but we actually try to be dairy-free as much as possible, too.
So I made some gluten-free, dairy-free fudgy brownies for this week's game. They were a hit!
Of course, since it's football season, I had to shape them like footballs, even though that isn't the most economical use of the final product! No worries, everyone ate the odd pieces, too. They just didn't look as cute, that's all.
Fudgy Football Brownies
(gluten- and dairy-free)
Brownie Ingredients:
2/3 cup coconut oil, liquefied
1/3 cup canola oil
2/3 cup cocoa powder
2 eggs
3/4 cup granulated sugar
1/4 cup brown sugar
1 tsp. vanilla (make sure it's gluten-free!)
3/4 cup all purpose gluten-free flour mix
Brownie Directions:
Preheat oven to 350° F. Grease 8×11.5 baking pan with an oil spray.
Mix all ingredients in a medium bowl.
Spread batter in greased pan and bake for 18-20 minutes, or until a toothpick comes out clean. (Of course, I didn't have a toothpick, so I used a fork, but you know…)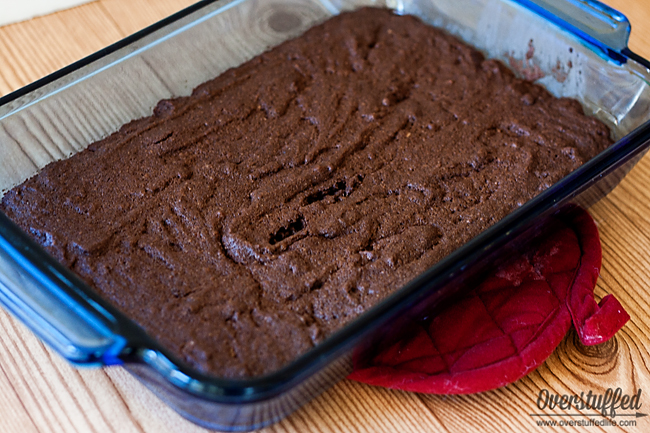 Cool completely, and then cut into football shapes. (You are totally allowed to cut them into squares, but that's boring! It's football season, cut footballs!)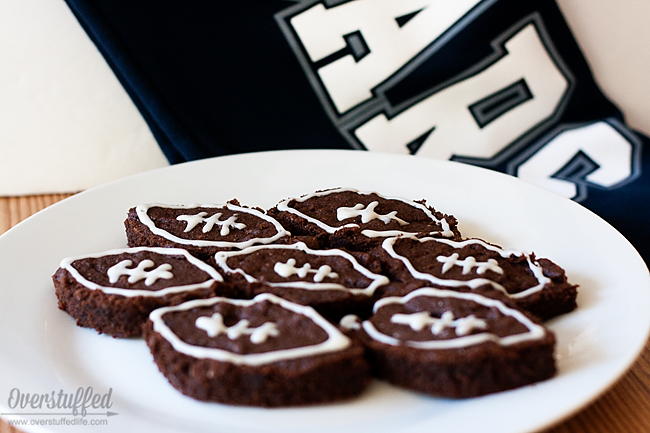 Icing Ingredients:
2 cups powdered sugar
1 teaspoon vanilla
1 tablespoon Silk almond milk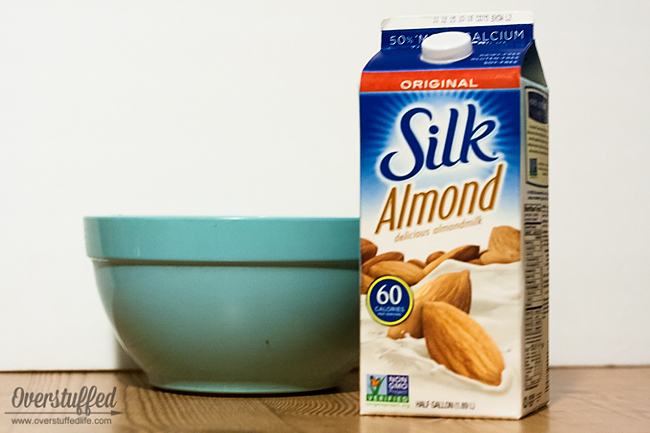 Icing Directions:
Combine all ingredients in small bowl and beat on medium speed with electric mixer.
Put icing into a plastic baggie and cut a small opening in the corner with scissors. (This is what I do, but if you have pastry bags and a tip, by all means, use them!)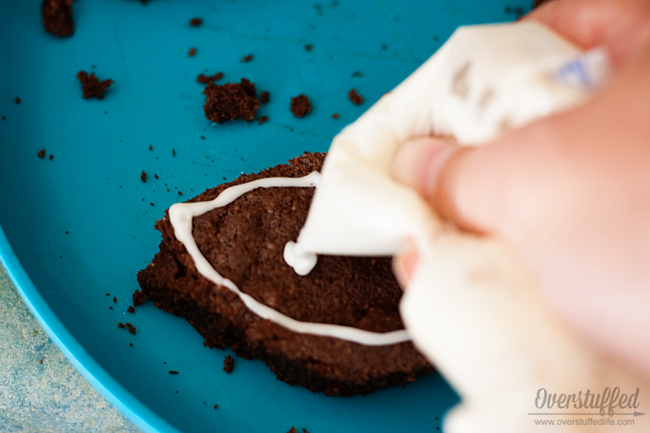 Decorate the football shapes by outlining them and adding the laces with your dairy-free icing. This is important! Nobody will know they are footballs if you don't have the laces! They might think you are serving them fudgy UFO brownies or maybe fudgy eyeball brownies. And we wouldn't want that to happen, because…weird.
We have to serve recognizable footballs, y'all.
Want to make your own meatless (did I mention that my brownies are also meatless?) and dairy-free game day treats? Check out Silk's "Sideline Meat" page for great recipe ideas and to enter to win the Ultimate Game Day Room Makeover. There are a ton of amazing recipes over there–I can't wait to try a bunch of them for our next football night!
Happy Football Season! May your team always win (unless they are playing my team)! And may you enjoy lots of wonderful treats while you watch your games. I know I will.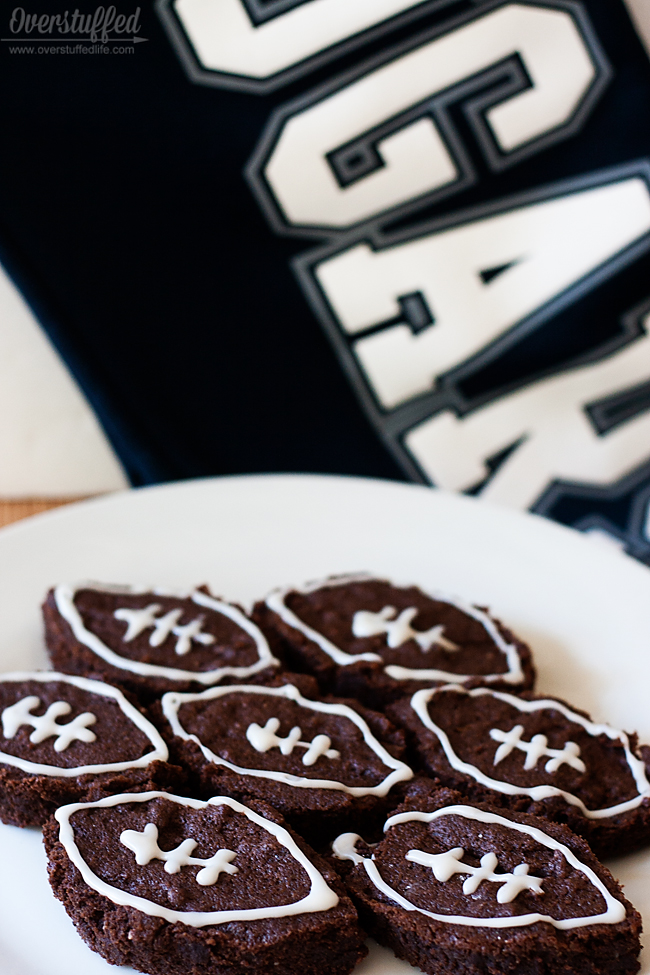 This conversation is sponsored by Silk. The opinions and text are all mine.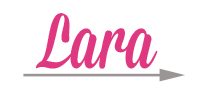 This post may contain affiliate links, for more information, please see my disclosure.