Easy Gluten Free Butterbeer Cake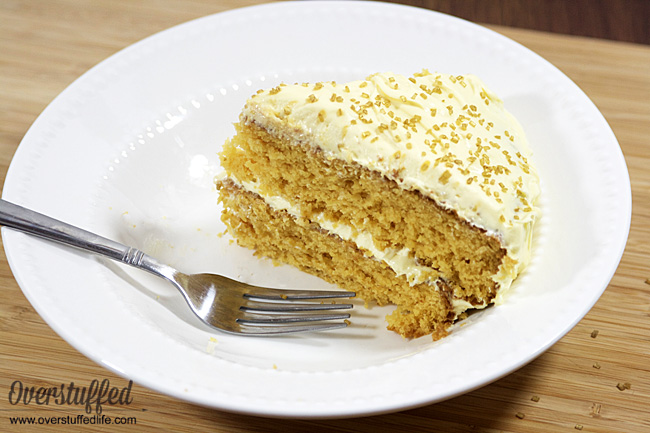 For the past few Julys, I have been participating in a fun celebration of Harry Potter's birthday! I was sad to miss it last year since we were busy moving across the country for sabbatical on Harry's special day, but I'm back!
This year, I wanted to try out a simple cake mix hack in order to make a butterbeer cake. I was super pleased with the results—and even better—my family thought it was amazing. Gluten-free cake mixes don't come in many varieties. Usually I only find either chocolate or yellow, so it's up to me to make birthday cakes a little snazzier than that since we need them to be gluten-free.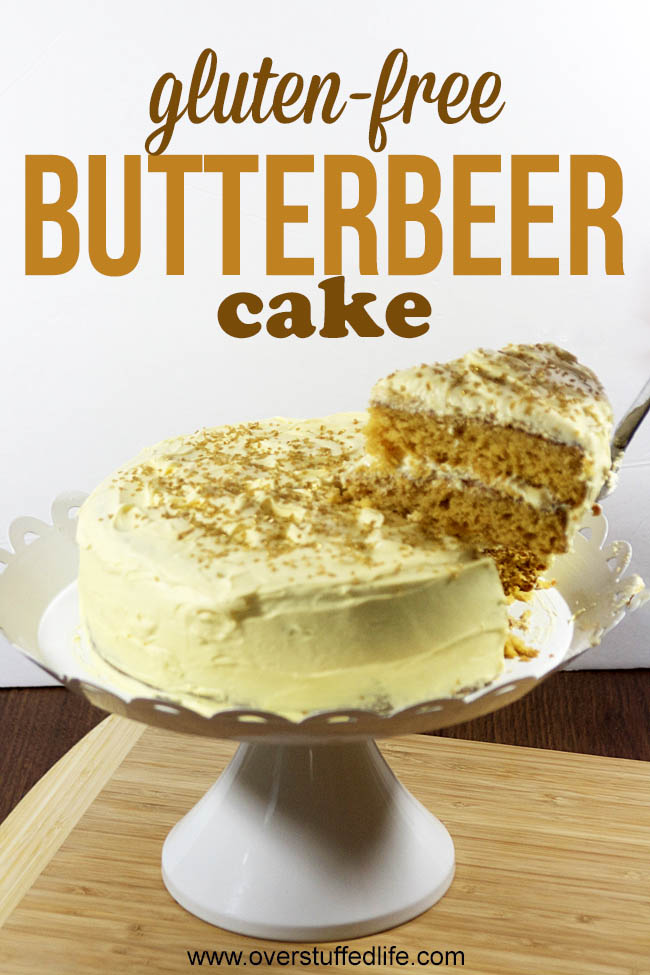 For this butterbeer cake, I started with a gluten-free yellow cake mix. I used this one, but I'm sure that any GF yellow mix will work just fine. Because I am a lazy baker (hello, cake mix hack!), I just used some canned buttercream frosting and gold sprinkles. It was perfect, but if you are a frosting connoisseur, you may want to make our own. Now I just need a kid to have a Harry Potter themed birthday party so that I have a good reason to make it again.
Gluten Free Butterbeer Cake
Ingredients:
1 small (3.4 ounce) box butterscotch instant pudding
2 large eggs
2 large egg yolks
1/2 cup melted butter
1 1/2 cups water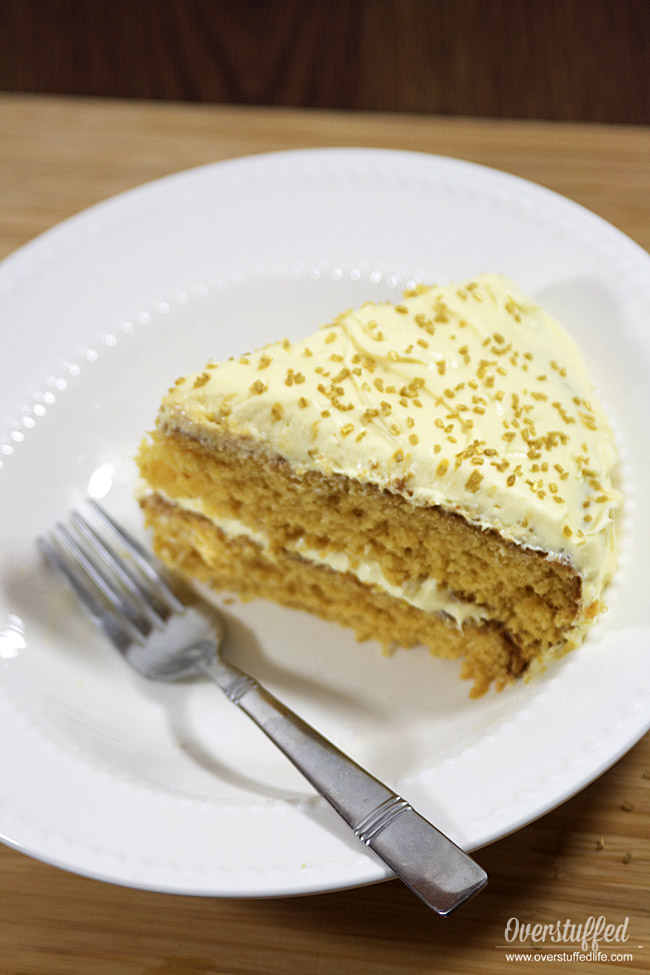 Directions:
Mix all ingredients together on medium speed for about 2 minutes.
Spread batter evenly into two 9″ round cake pans.
Bake at 325 degrees for 18-20 minutes. Baking at the lower temperature helps the batter cook more evenly and prevents the doming from happening in the cake. I just learned this trick and it works like a charm! Perfectly flat rounds that are easily stacked for a perfectly shaped cake. I love it!
Cool cake and frost. Top with golden sprinkles. Or whatever other Harry Potter-esque topping you want.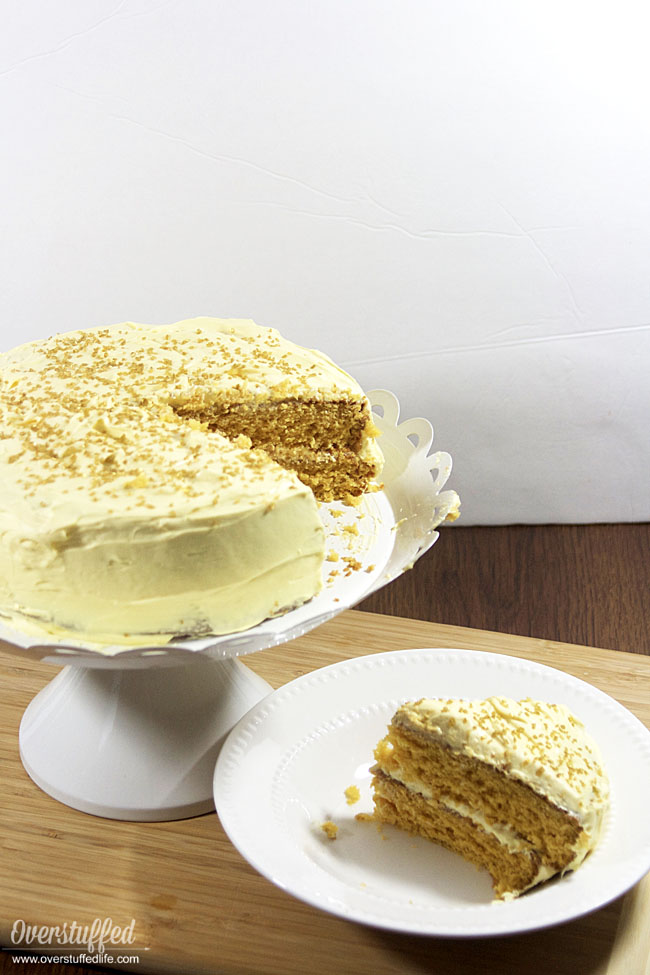 Happy birthday, Harry!
See my past Happy Harry Potter posts here:
How to Make a Golden Snitch Costume
Harry Potter Book Club Ideas (includes a yummy Butterbeer recipe!)
This post may contain affiliate links, for more information, please see my disclosure.