27 Magical Gifts for Harry Potter Fans
Looking for the perfect gift for the Harry Potter fan in your life? Try one of these unique Harry Potter themed items!
We just took the girls to see Fantastic Beasts and Where to Find Them last week and we all loved it. The girls loved it so much that they chose to see it again over another very popular movie during their Thanksgiving break (it didn't hurt that they think Eddie Redmayne is adorable!). I personally loved the movie so much that I remembered what a devoted Harry Potter fan I am!
I thought it would be fun to put together a Harry Potter Gift Guide for the Harry Potter fans in your life. I have a few in my house, and I know that they would absolutely love any of these items!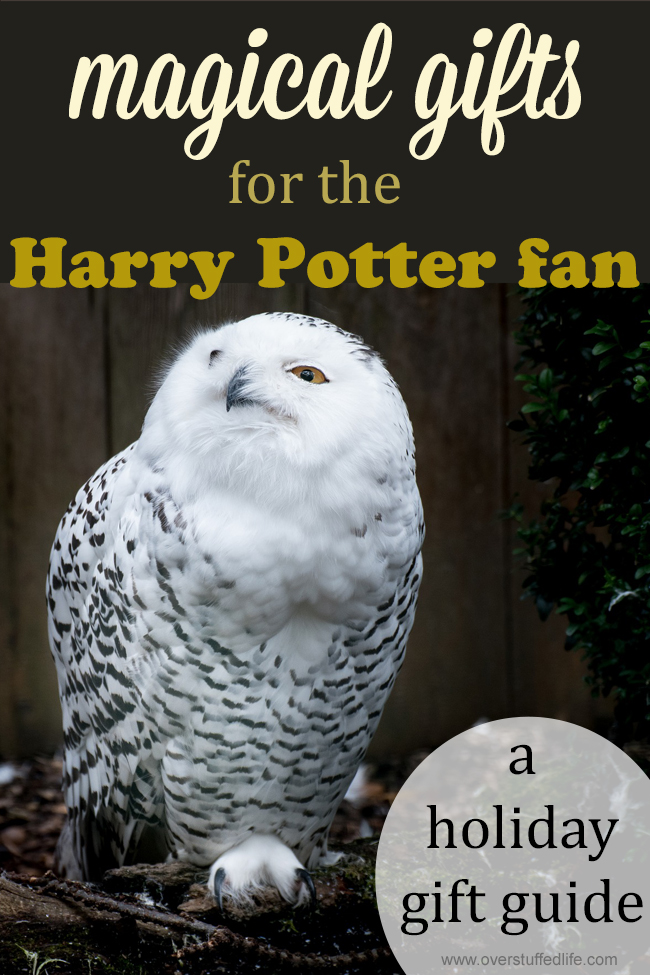 Make sure to check out our Ultimate Holiday Gift Guide—Find hundreds of gift ideas for EVERYONE on your list!
I focused on Harry Potter gifts that were a little more unique and I made sure that all of them can be purchased on Amazon. I know you will be able to find many more options elsewhere, but I like to make things easy.
Magical Gifts for Harry Potter Fans
Affiliate links are included for your convenience. Click on either the picture or the text link below each picture to see the item on Amazon.
Harry Potter Behind the Scenes Books
Obviously, the Harry Potter lover in your life doesn't need the actual Harry Potter books. She probably doesn't even need the ones like The Cursed Child or Magical Beasts and Where to Find Them. But she might not know about some of these other Harry Potter books.
These first four are all books about the filming of the movies. Each one focuses on a particular aspect of the movies and then shows how those things were brought to life for the big screen. Fascinating stuff!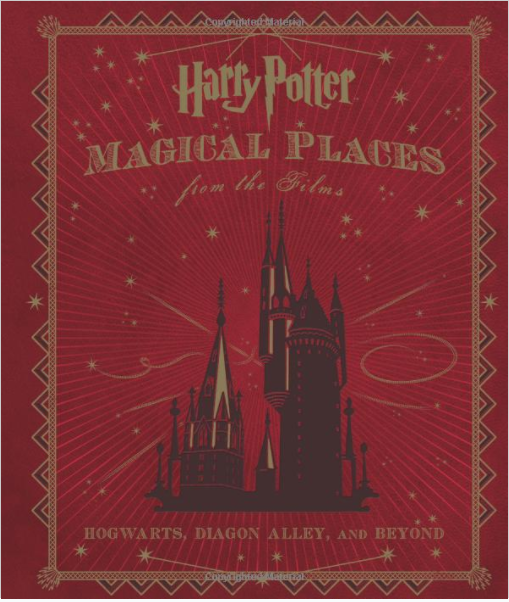 Illustrated Editions
The illustrated editions are being released one by one until all 7 books are done. Last year, I purchased the first one and I plan on getting the second one this year. The first one has lived on my coffee table all year long and everyone who visits my home loves looking through it—it's gorgeous!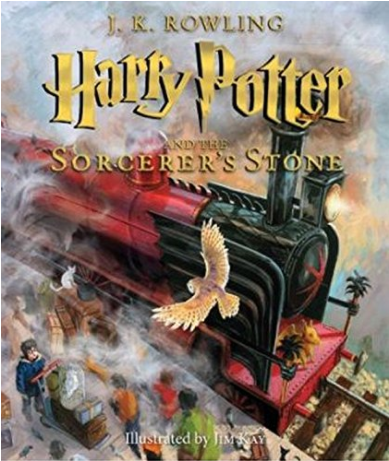 Harry Potter Cookbook
My daughter has this Unofficial Harry Potter cookbook and I can personally attest to the good recipes that are found within its pages.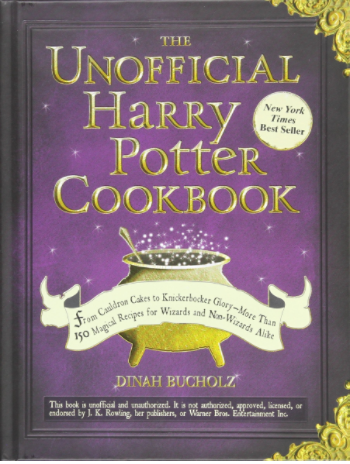 Other Harry Potter books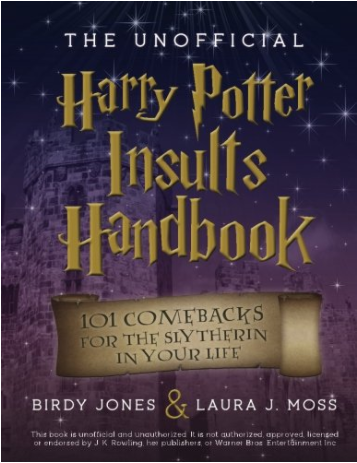 The Unofficial Insults book looks really fun, too! I think my girls would have way too much fun with it!
If your Harry Potter lover is a Kindle reader, this Kindle cover will make the perfect Harry Potter gift!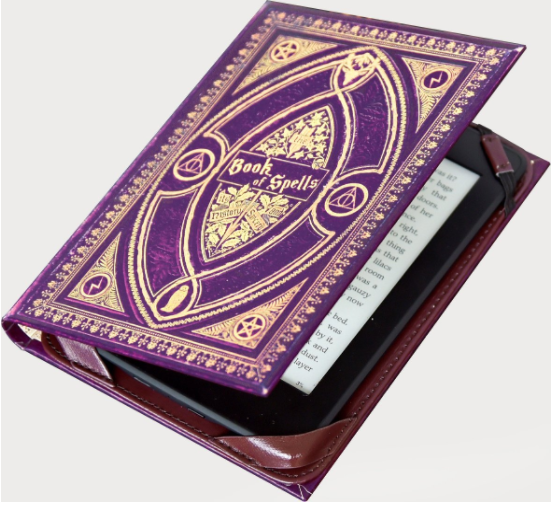 Harry Potter Jewelry and Accessories
My little Harry Potter fans would love all of this jewelry! It's all very pretty and doesn't look too cheesy or obviously fangirl. I especially love the time-turner necklace!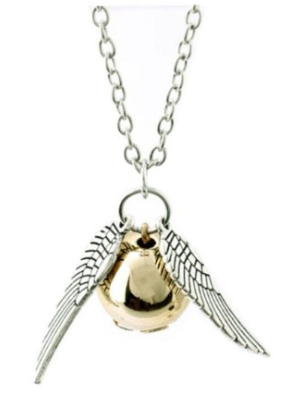 Harry Potter House Winter Wear
All of the following scarves, beanies, and gloves can be purchased in any of the house colors. Make sure you know which house your Harry Potter fan was sorted into so you can get the right gift!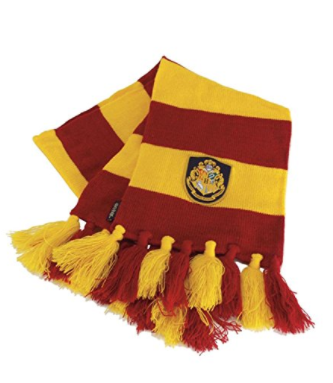 Harry Potter Games
We love playing games at our house, and I know my girls would love all of these. Trivial Pursuit is always more fun to play when you are obsessed with the subject, right? My youngest daughter is currently obsessed with chess, so I know she would go crazy over the wizard chess set!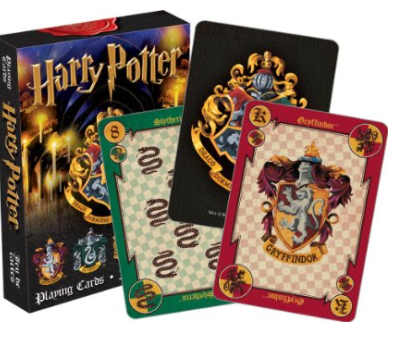 Other Harry Potter Gifts
The rest of these things are just super cool Harry Potter gift ideas that are fun. I love the mugs that show the Marauders Map only when they are hot and I think the bookmarks are all so pretty. I'd use all of them—even the horcruxes!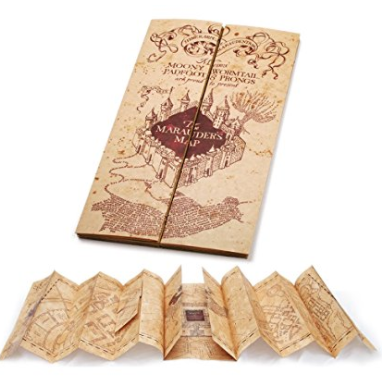 A Harry Potter Vacation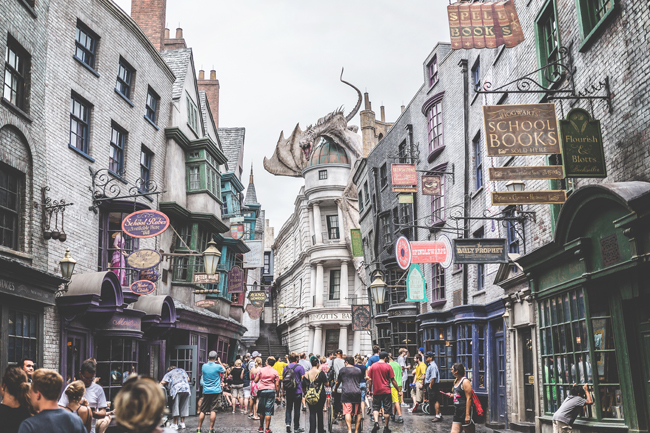 You can't buy a visit to Harry Potter World on Amazon, but you can buy one from Get Away Today! For the past few years we have been all about the experience gifts and trying to purchase less stuff. A few well-thought out gifts and some sort of experience is enough to make Christmas totally magical. And if you have a Harry Potter fan living with you, maybe a trip to Harry Potter World will be the most magical of all gifts!
At the Get Away Today home page, choose "Universal Studios Hollywood" and find a great deal on a vacation to Hogwarts! Enter the code STUFFED10 at checkout for an extra $10 discount on 2-night stays or longer.
If you're looking for more great book-related gifts, click here: 30 Unique Gifts for the Bookworm
Happy shopping!
This post may contain affiliate links, for more information, please see my disclosure.