We Were "Mint" to be Together Valentine's Day Card Printable
Today was Day 2 of our favorite Valentine Mailbox Tradition.
Today also happens to be the one-year anniversary of my shoulder surgery—and if you were to look on my blog for Valentine's posts from last year, you would not find any. I tried to make a printable here and there for their mailboxes, but it was frustrating to use the computer one-armed, so mostly I just stuck stuff into the boxes sans cuteness.
The girls really didn't mind, but this year I can already see that they really do love the cutesy SO MUCH. So I'm happy I'm able to provide that for them again!
Today I am sharing a printable I made to go on the round containers of mints—I used this kind, though I realize now I should have bought the cinnamon flavor because the containers are red. But my girls like the peppermint kind best, so that is what I got.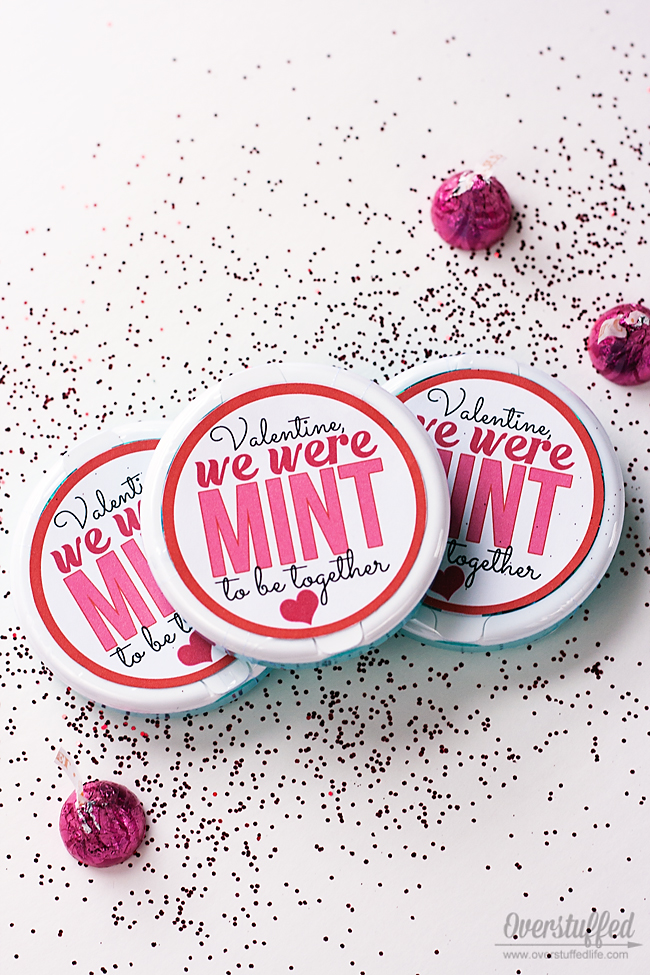 This post contains affiliate links.
Directions:
1. Download the printable.
To download: Enter your email in the form at the very end of this post. The printable will then be sent directly to your inbox.
2. Print out the cards onto white paper.
I personally prefer to use white card stock since it is a bit heftier and I always have a ream or two of it on hand just for things like this.
3. Using scissors, carefully cut out the circles. (I am not the world's best scissor user, but since I do not own a 2.5″ circle punch, I was out of luck—don't look too carefully or you'll see my terrible scissor skills).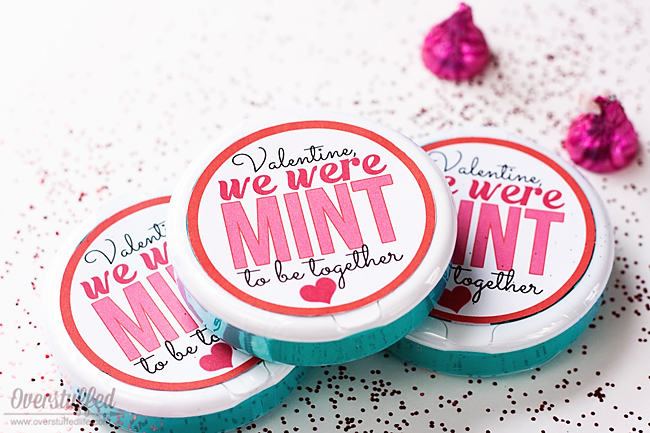 4. Use glue or an adhesive applicator like this one to attach the circles to the top of the mint container.
5. You could also cut plain circles for the bottoms of the container—especially if you've got the 2.5″ circle punch—and write your to/from there.
And, voila! You're "mint" to be together.
This project is seriously fast to make (unless you have to use scissors and then it just depends on your cutting abilities). It's also seriously adorable.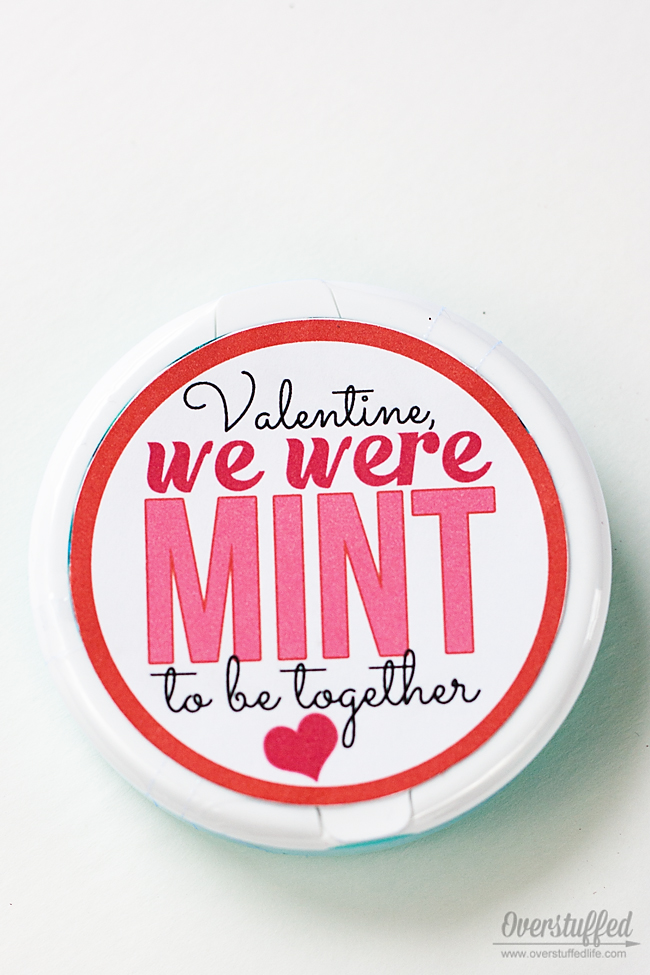 The payoff for me is girls excited to come home from school just to see what's in their mailboxes.
Mints aren't really the most special thing in the world, but something about this tradition makes anything I put in there absolutely magical.
Happy Valentine making!
Looking for more Valentine Printables?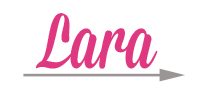 This post may contain affiliate links, for more information, please see my disclosure.
Download the Printable
Enter your email address to get the "We were MINT to be Together" Valentine's Day Printable delivered straight to your email inbox.