You're the "Balm" Valentine's Day Card Printable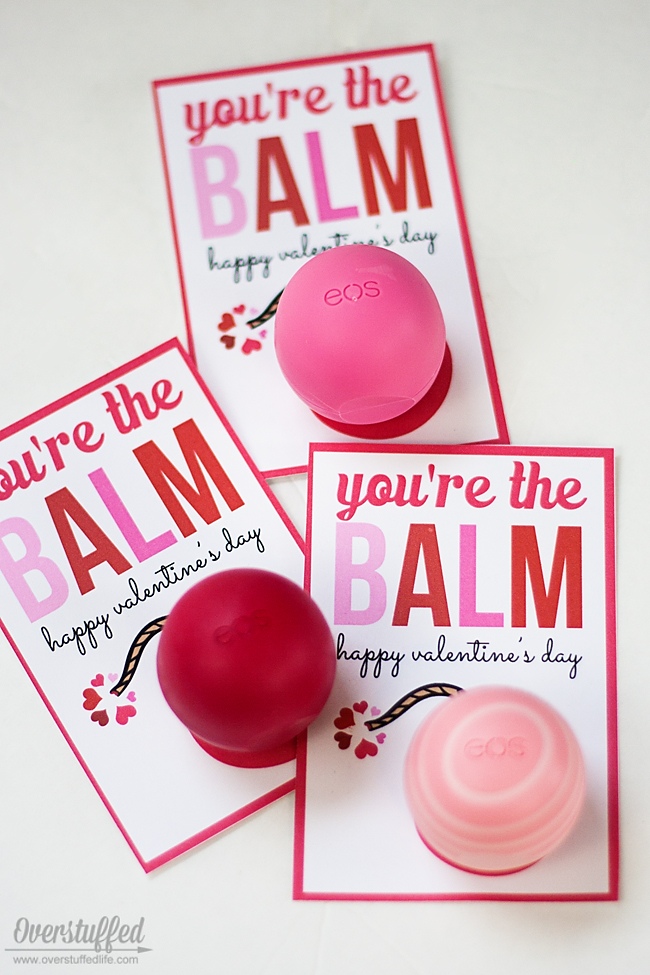 This cute valentine printable goes with an EOS lip balm to tell your valentine "You're the Balm!"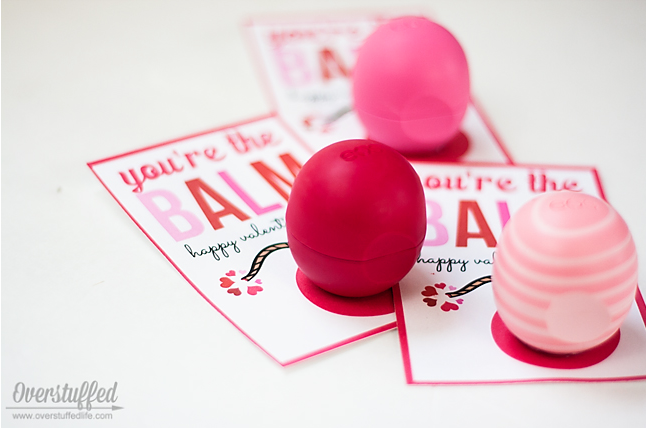 A few years ago, I started a fun Valentine's Day tradition with my girls.
I had found some adorable little mailboxes and I decided to leave them a little something in them every day from February 1-13. Sometimes this tradition overwhelms me, but mostly it just makes me really happy.
Since today is February 1st, I headed shopping as soon as everyone was out of the house. While some of the little things I get them are the same every year (like Valentine's Day socks), mostly I try to come up with something different to keep them on their toes.
I managed to buy most of the 13 days' worth of little gifts, and I'm hoping to share most of them with you, starting with today's adorable You're the Balm printable.
(Believe me, many of them will be thrown together at midnight and absolutely will not be share worthy!)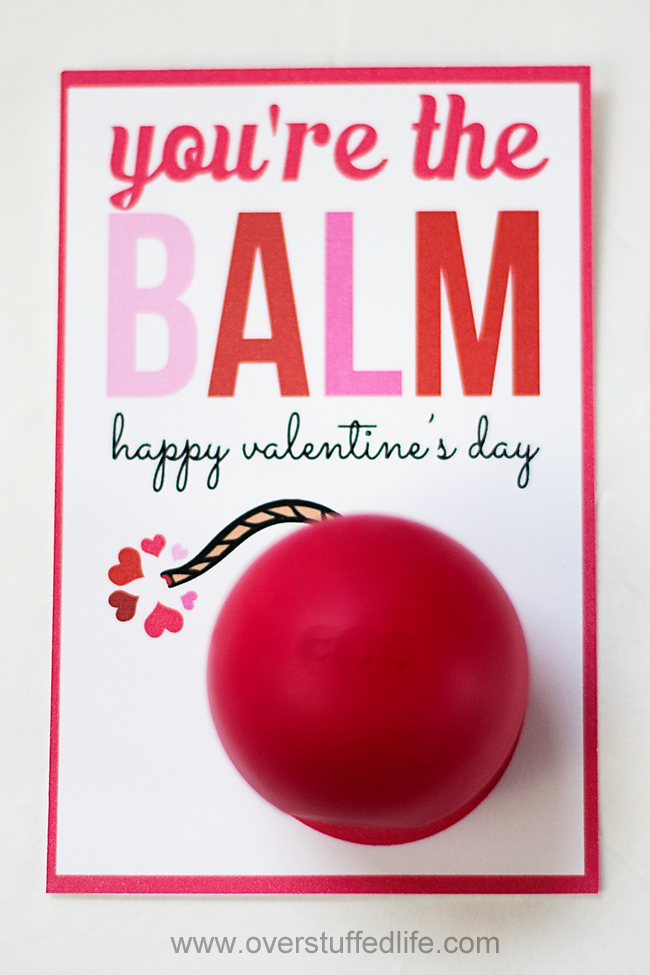 I bought some EOS lip balm in Valentine's Day like colors (I used coconut milk, strawberry sorbet, and pomegranate raspberry—but there are several other pinks and reds available).
While I was in the store I thought it would be cute to make them look like little bombs and say "You're the BALM." As it turns out, I was not the only person in the history of ever to think of that idea, but hey! Great minds think alike.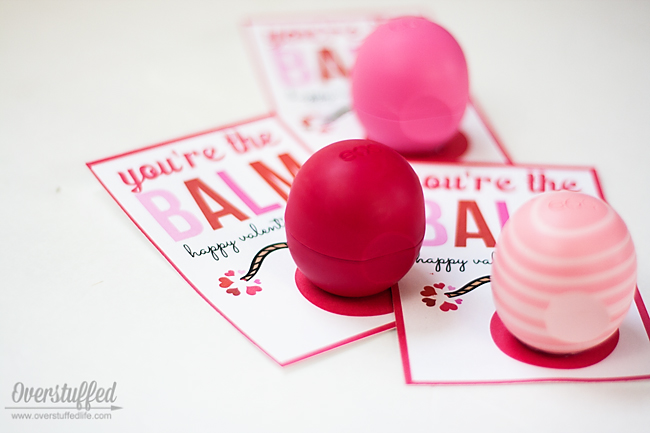 I was a little giddy with the way the printable turned out, but mostly I was giddy because it isn't January anymore. I start to feel more like myself in February, and maybe part of it is because I have such fun with these little daily Valentine deliveries.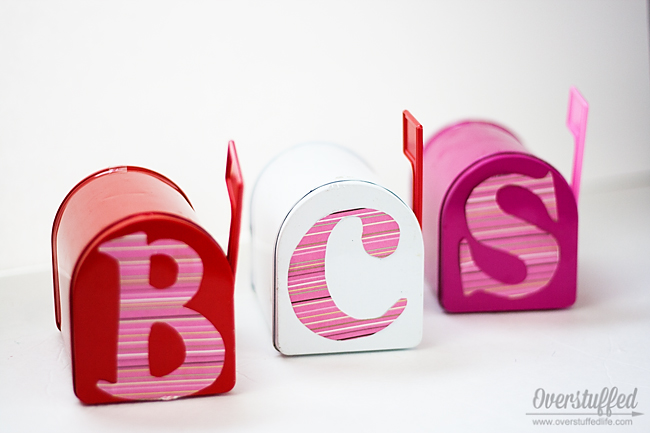 I love February 1st because I never remind the girls of the date in the morning. I just quietly get their mailboxes ready with their first gift and wait for them to notice when they get home from school.
My youngest came home first and didn't notice at all, but then my teenager came home. She set her backpack down, glanced in the direction of the mailboxes, and screamed, "AHHHH! It's FEBRUARY!"
It made my heart happy.
So did the big hugs I received from my grateful children when they saw their lip balms. Of course, by February 13 they aren't nearly as thankful—but I guess that's just the way it goes.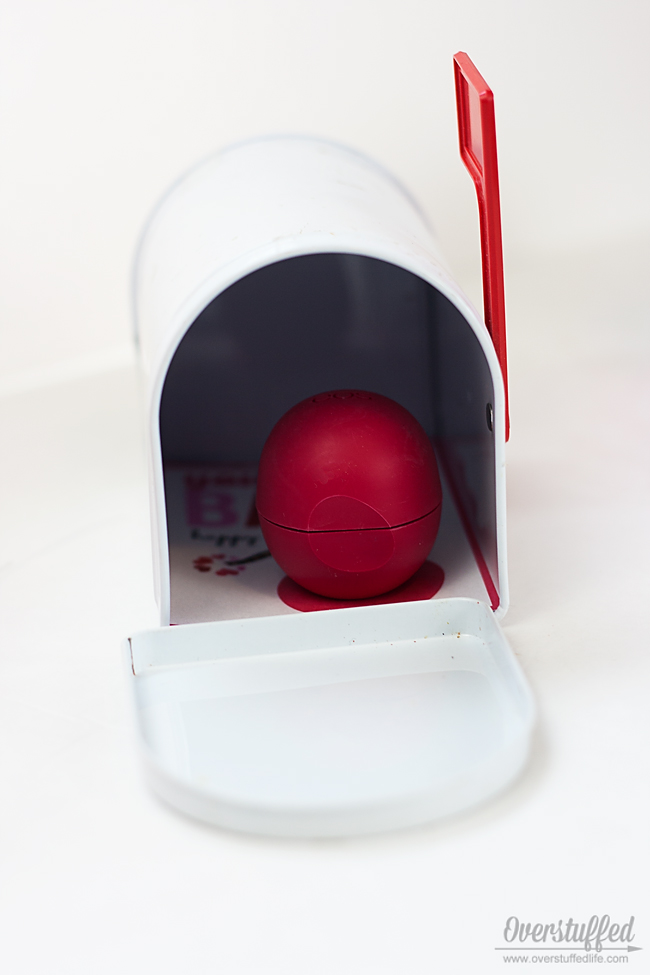 Directions:
Print out the file onto white card stock (download instructions below)
Cut out the printable—I sized the printable 3″ x 5″ so that it would fit perfectly in their little mailboxes.

Use hot glue to stick the lip balm onto the card. The hot glue actually peels right off of the plastic eos container and stays on the paper, so it is the perfect adhesive for this project.
That's it! That's all there is to this one—super easy and super cute.
To download:
Enter your email address in the form below. The printable will be sent straight to your inbox.
Download the Printable
Enter your email address to get the You're the BALM Valentine's Day Printable delivered straight to your email inbox.
This printable would make a great valentine gift for tween and teenaged girls, as well as their moms! My middle daughter decided this is what she wants to do for her friends for Valentine's Day, she loved it so much.
And there went my heart being all happy again!
P.S. If you would like to purchase cute little mailboxes similar to mine, click here: Red Mailbox, White Mailbox, Pink Mailbox.
Happy February!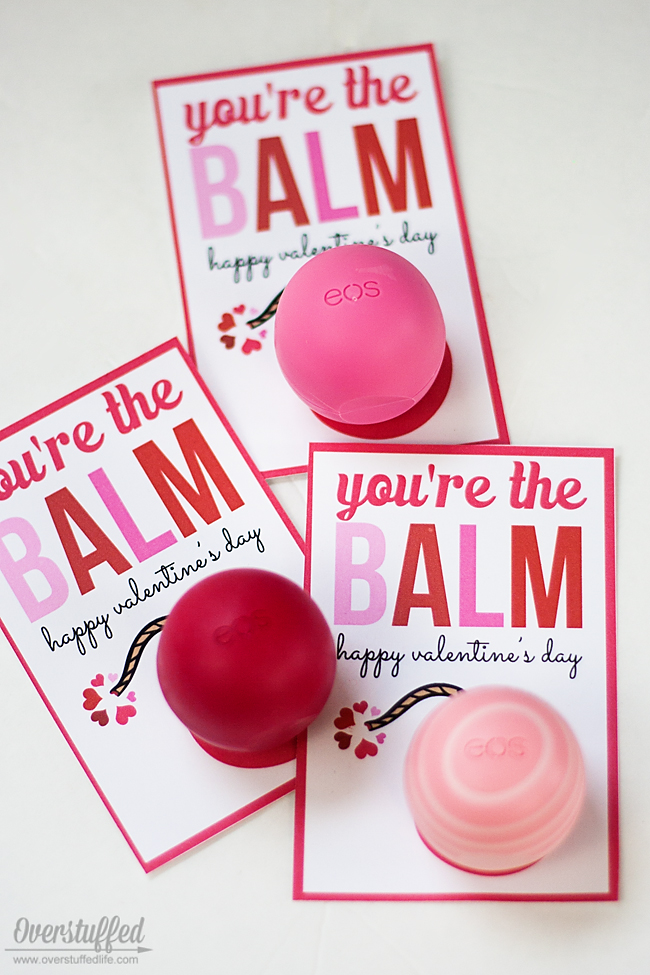 More Valentine's Printables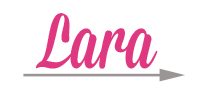 This post may contain affiliate links, for more information, please see my disclosure.
Download the Printable
Enter your email address to get the You're the BALM Valentine's Day Printable delivered straight to your email inbox.