Girls always need new hair ties. Always. At least, my girls do! I'm not sure if they all end up broken, borrowed by others, or in some sort of lost hair elastic twilight zone, but I feel like I have bought thousands of them in just the past year!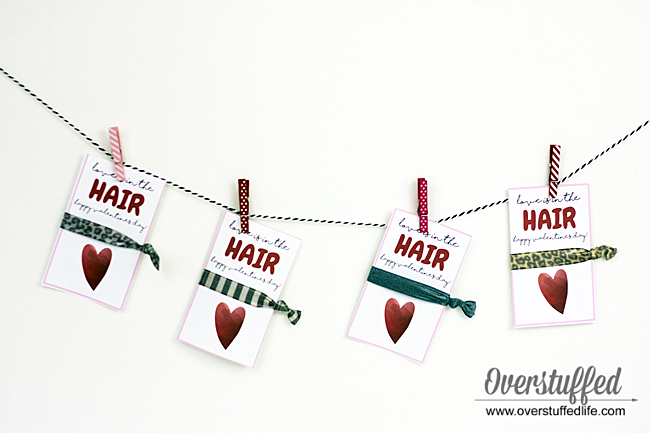 Needless to say, hair ties are the perfect non-candy valentine gift for tween and teen girls! My girls love this type of no-crease hair ties, so when I see them in the store for a good price, I usually pick some up. They also seem to lose these ones less often (maybe because they care about them more?), so that's a win-win for me.
I picked up a few of them to put into their Valentine's Mailboxes and came up with a cute printable to put them on. I decided on the saying "Love is in the HAIR" for these, and I think they turned out darling.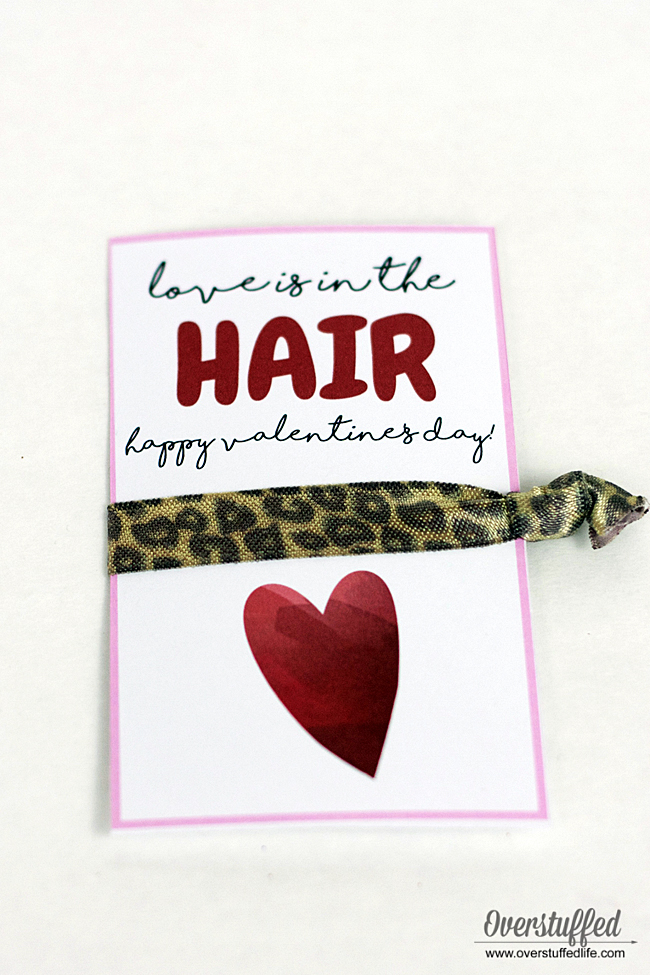 Materials needed:
(Affiliate links)
No-crease hair ties or traditional hair elastics
(check out this printable for the traditional hair elastics: It Isn't a STRETCH to love you)
A good color printer—this is the one I have: Canon Pixma 7720
To download:
Please enter your email address into the form at the end of this post and the printable will be sent straight to your inbox.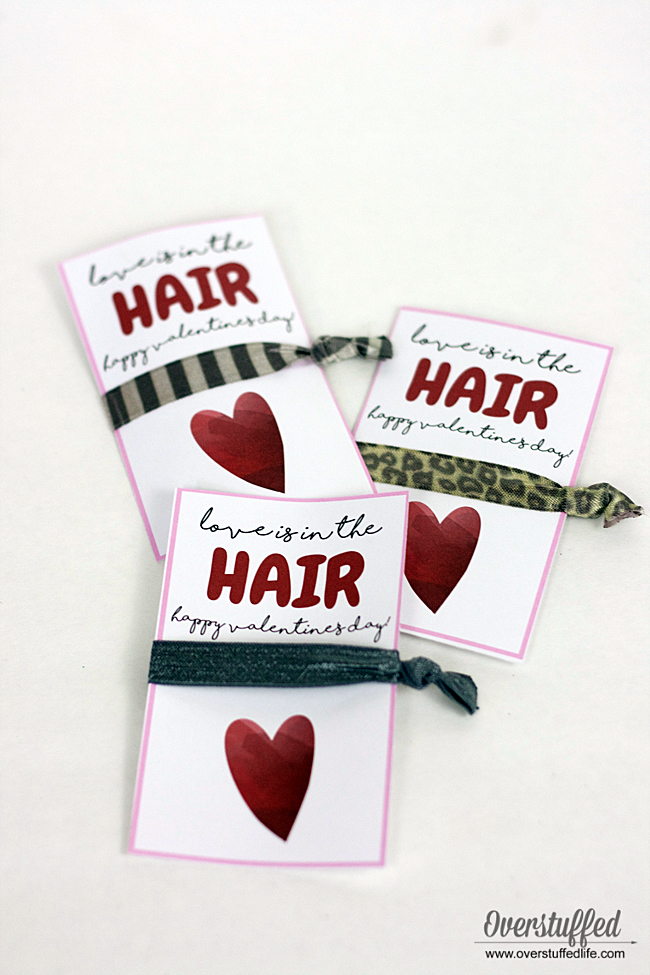 More Candy-free Valentine's Printables
I TISSUE would be my valentine
I'm completely SMITTEN with you
I want to SHOWER you with love
It isn't a STRETCH to love you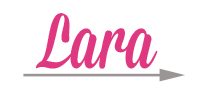 This post may contain affiliate links, for more information, please see my disclosure.
Download the Printable
Enter your email address to get the Love is in the HAIR Valentine's Day Printable delivered straight to your email inbox.