Valentine Love List Printable
I made this Valentine love list printable for my Girl Scout Troop, so they could each make an easy Valentine's Day project for someone they loved.
Many of them chose parents and siblings, a couple chose friends, and one girl even chose her elderly neighbor (but she crossed out "love" and wrote "like," which I thought was adorable).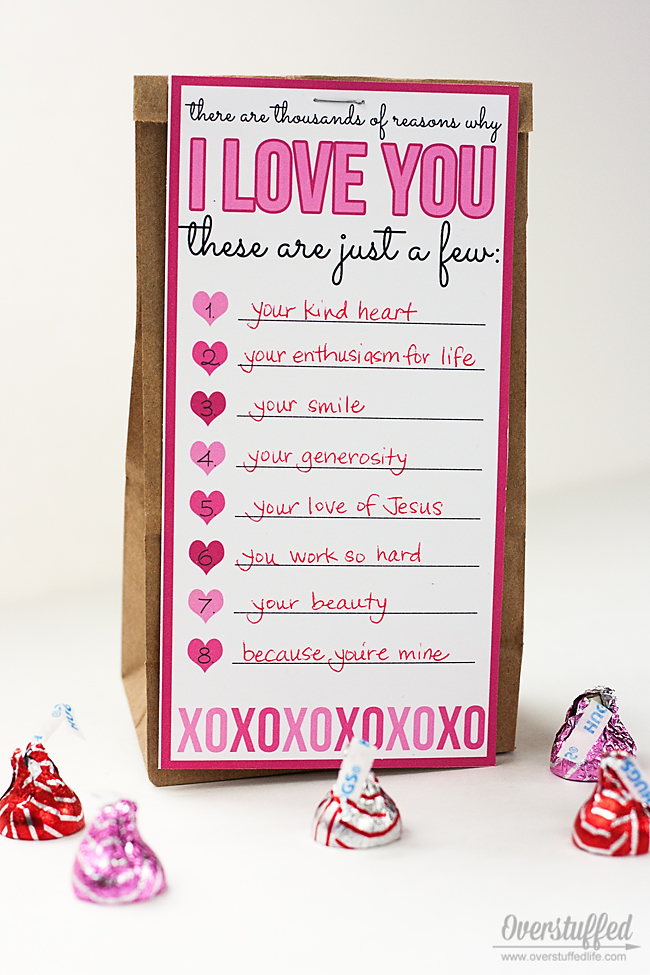 It does match the rest of the printables I have made for my girls' Valentine's Mailbox Tradition (you can see them all linked at the bottom of this post), but that's just because I was on a roll and didn't want to have to pick all new fonts and colors.
The Girl Scouts each wrote eight things they loved about their chosen Valentine. I was actually really impressed with the thoughtful ideas they came up with!
After they had written their love notes, they filled these small paper bags with Hershey's hugs and kisses, and then we stapled the printable onto the bag. Easy peasy!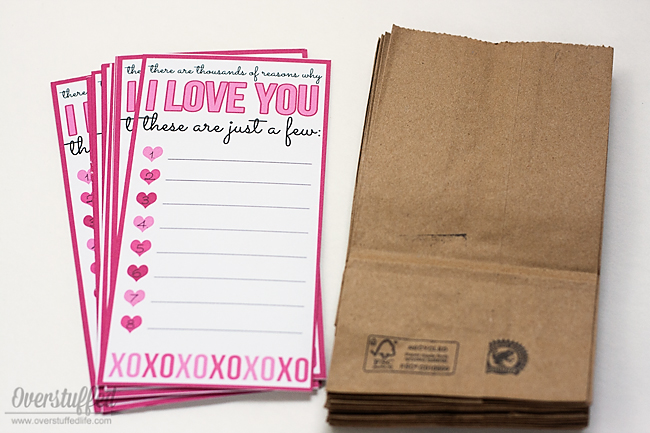 It might also be cute to put 100 Grand Candy Bars into the bags because of the "thousands" of reasons wording. But everyone loves to get hugs and kisses, too.
Of course, with a printable like this, you don't have to even use the bag.
It can be given on ANY gift, or just be a stand alone sort of thing. Because who doesn't love to receive a thoughtful list of things someone loves about them?
I treasure those kinds of notes! (I have a few from my children hanging up in my office!)
To download:
If you are on a desktop or laptop computer, enter your email into the form at the very end of this post.
Your printable will be immediately delivered to your email inbox.
Happy Valentine's Day!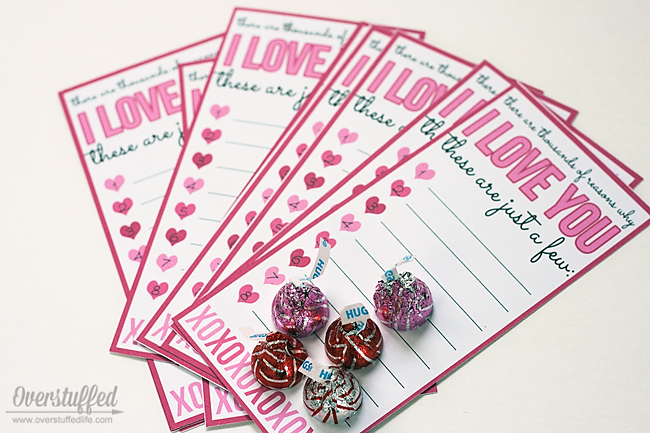 More Valentine's Day Printables: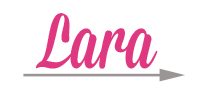 This post may contain affiliate links, for more information, please see my disclosure.
Download the Printable
Enter your email address to get the Valentine Love List Printable delivered straight to your email inbox.