I Want to "Shower" You With Love Valentine's Day Printable
Today's Valentine printable is designed for use with a bath pouf.
I try hard not to give too much candy in my kids' Valentine's Day Mailboxes, because they are getting plenty of that elsewhere. Instead, I try to give them things they already need or are otherwise useful and just make them look really cute with the printables.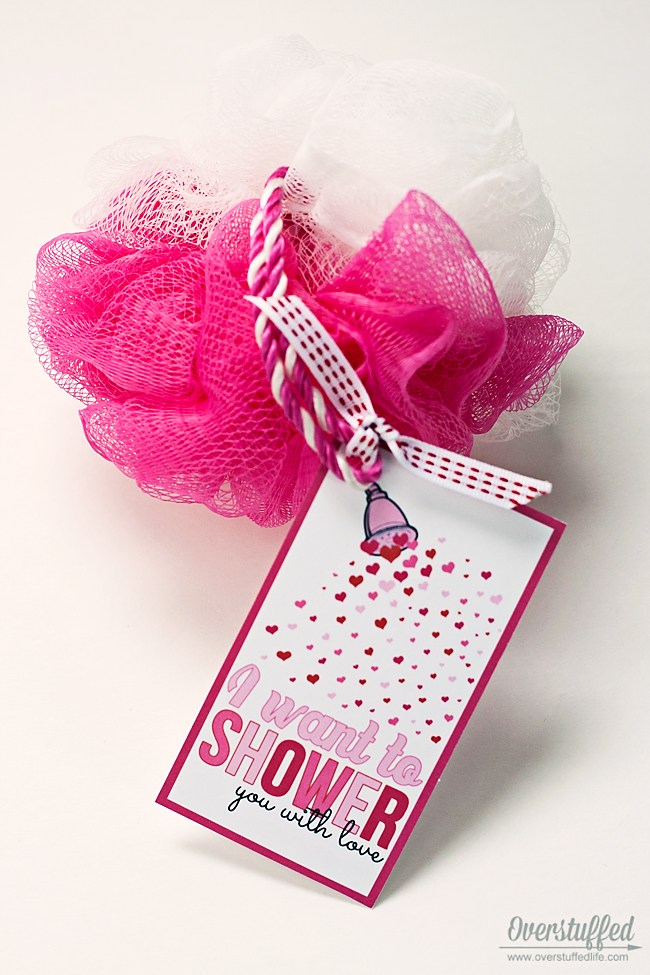 This method ends up saving me money, because I am giving them gifts that I would generally buy anyway.
We all know that bath poufs need to be replaced on a regular basis, so our Mailbox Tradition was a great way to sneak those in. This printable could easily be used with any other bath/shower accessories like shower gel or shampoo.
And the printables turned out super cute!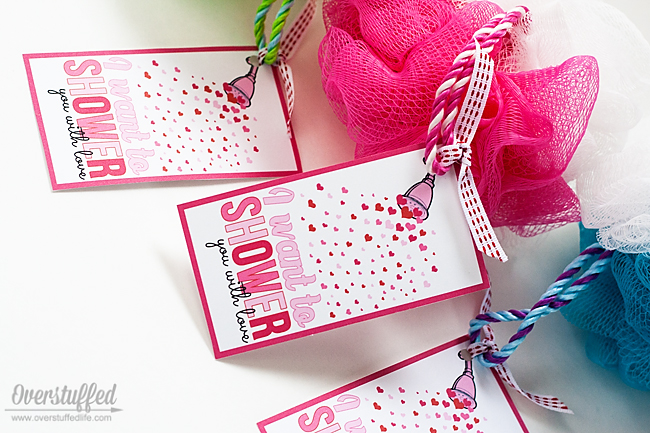 We do a color coding system at our house, so I try to buy toiletry items in their assigned color (Daughter #1=green, Daughter #2=blue, Daughter #3=pink). It's an effective way to eliminate fighting over whose is whose!
We also use the color coding system for the family calendar, which is also very helpful.
Directions:
Print onto white card stock.
Cut out the cards.
Punch a hole in the card.
Use some Valentine's ribbon to tie them to the bath poufs.
To download:
If you are on a desktop or laptop computer, enter your email in the form at the very end of this post.
Your printable will be sent directly to your email inbox.
Happy Valentine's Day!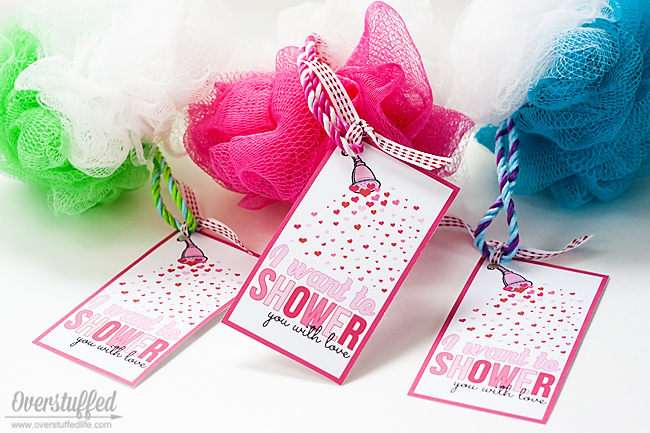 More Valentine's Day Printables:
I'm completely SMITTEN with you
It isn't a STRETCH to love you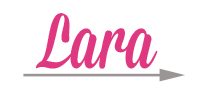 This post may contain affiliate links, for more information, please see my disclosure.
Download the Printable
Enter your email address to get the "I want to SHOWER you with love" Valentine's Day Printable delivered straight to your email inbox.