Orange You Glad It's Summer? (Free Printable)
Looking for a cute end of year teacher gift, or just something fun to give your friends to celebrate the beginning of summer? Try this adorable tumbler filled with fun orange things and a fun Orange You Glad It's Summer printable tag.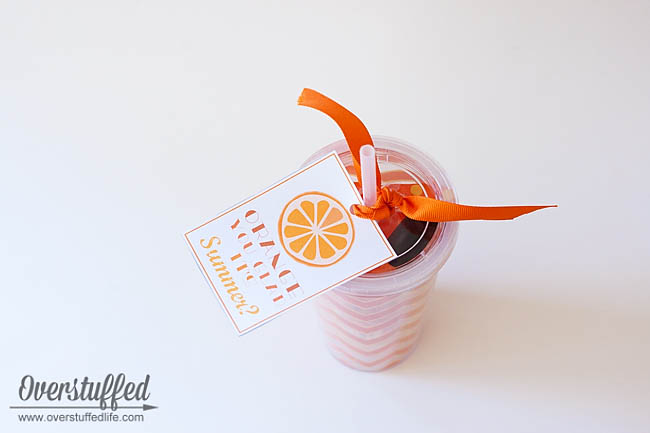 School's almost out, and summer is pretty much here. Orange you glad? Me too!
This cute little gift that my teenage daughter came up with all by herself can be used as an end of the year teacher gift or just a fun gift for friends at the beginning of summer. Which is what my daughter is doing with it—she made five of them for her five besties. (How cute is she?)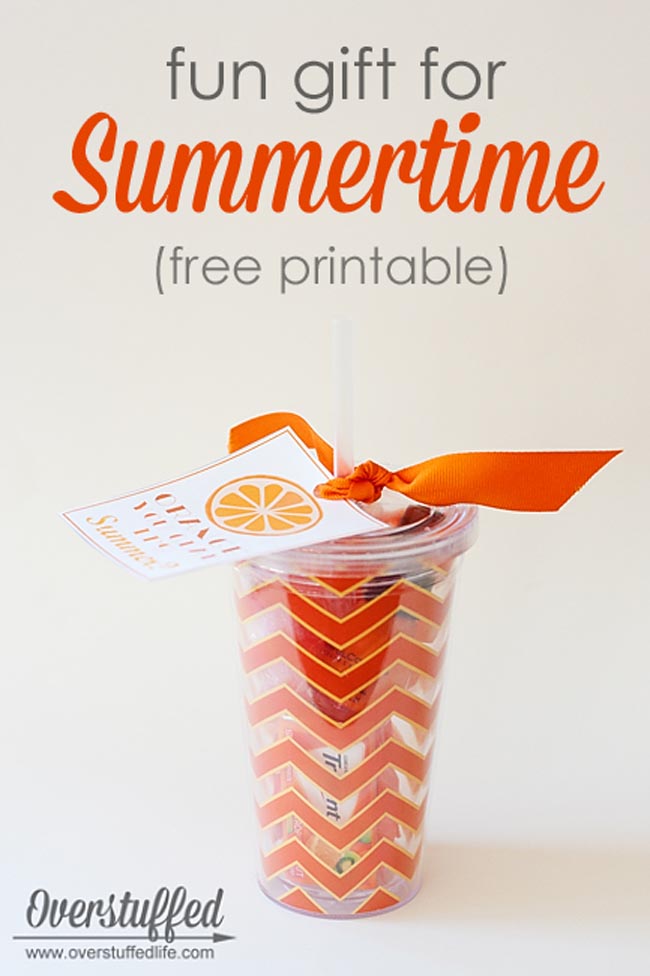 Scroll to the bottom of the page to download the free printable.
Not only are these adorable, they are quite inexpensive, too.
We found the insulated tumbler cups at the Dollar Store. My daughter is on a chevron kick right now (she has an entire board devoted to it on Pinterest), so she was thrilled to find these. But I also saw plain orange and orange polka-dotted tumblers.
Here are some cute orange tumblers at Amazon (affiliate links):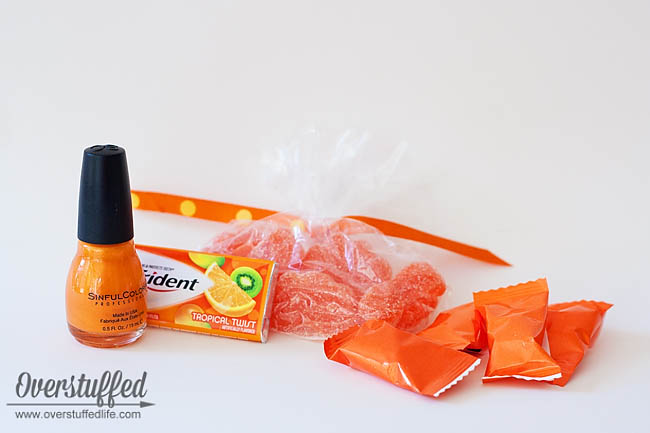 Once we had the tumblers, we filled them with as many cute little orange things as we could find.
From the Dollar Store:
Trident Gum (a 4-pack for $1)
Orange-wrapped mints
Gumdrop orange slice candy
From WalMart:
Total cost for one gift: approx. $4.25.
Total cost for all five: $21.00 (coming out of my daughter's allowance).
Other ideas for filler:
Orange lip balm (Burt's Bees Mango is a good orange choice)
Reese's PB Cups
Reese's Pieces
Orange Kool-Aid or Crystal Light packet
Orange Tootsie pop
The possibilities are endless! I'm sure you could come up with plenty of other great ideas to throw in.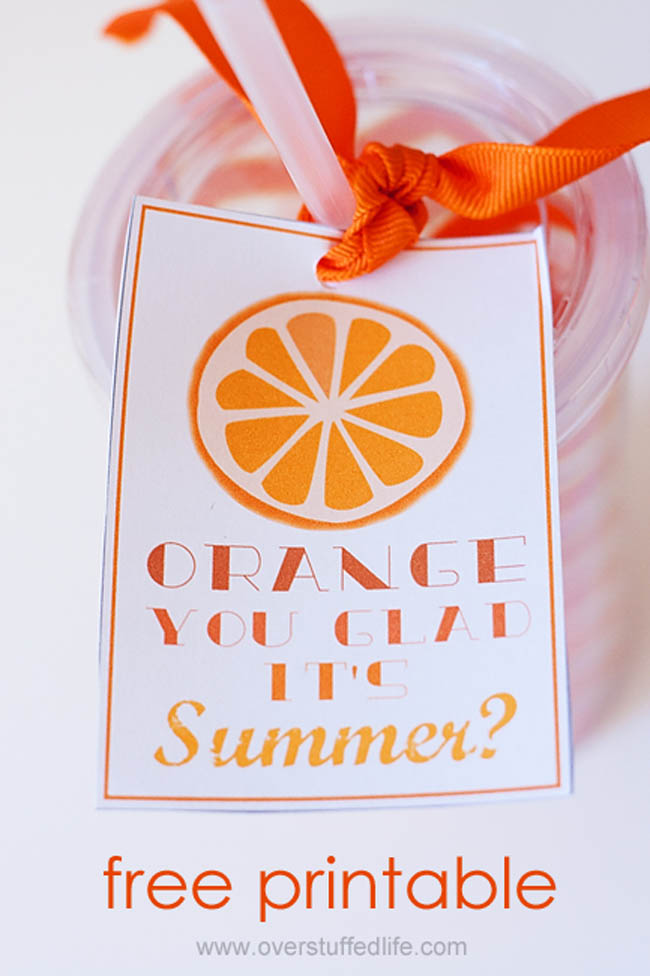 To download:
Enter your email in the form at the bottom of the page and your printable will be sent directly to your email inbox.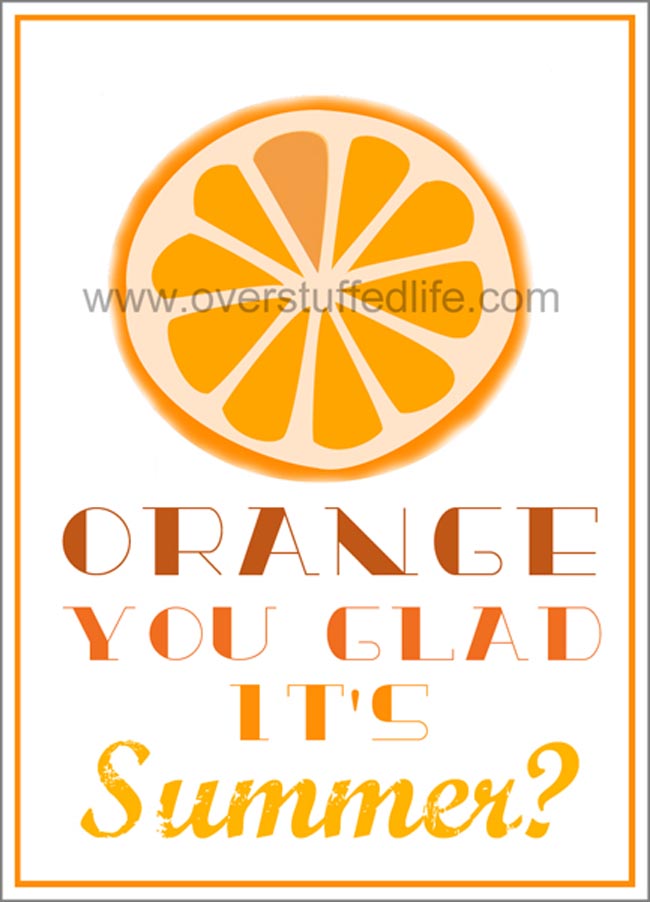 Happy Summer!
This post may contain affiliate links, for more information, please see my disclosure.
Download the Printable
Enter your email address to get the Orange You Glad it's Summer? Printable delivered straight to your email inbox.