Summer Reading Incentives for Kids (Free Printable)
This post is part of an ongoing Summer Reading for Kids series. Click HERE to find ideas for reading activities, reading lists, and reading incentives…and keep checking back for more!
I love to read. And I want my kids to love reading, too. I also want to keep their minds sharp during their summer vacation. One of the best ways to accomplish both things is to get them reading as much as possible over the summer, though that can be easier said than done.
My girls—like most children—are eager to have summer. They want to go to the beach and play outside and watch as much television as they possibly can. Reading is not often at the very top of their lists, though all of them enjoy reading. So I have a few tricks up my sleeve to keep them motivated to read, and once they're into a book I usually don't have to remind them.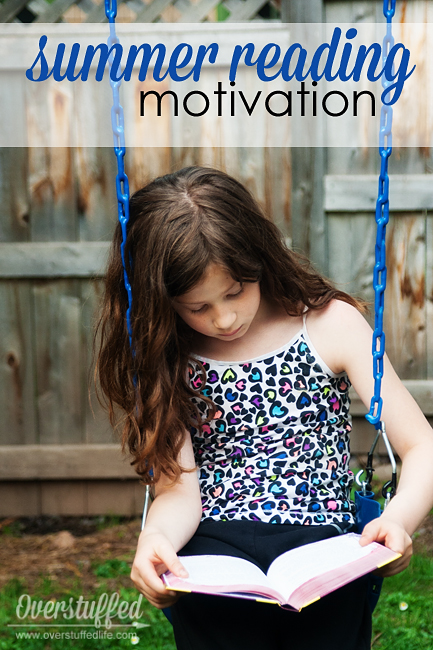 1. Join Summer Reading Programs
As soon as school is out for the summer, our local library has a summer reading kick-off party. It includes crafts, storytime, and ice-cream and my girls love it. Anyone can sign up for the program—adults too!—and you earn 3 prizes throughout the summer as you complete your reading list, which is a little different for every age group/reading level. We earn a new book (my favorite!), a free ice-cream cone, and a swimming pass. The girls can't wait for library day whenever they know they've got a prize coming.
Our local bookstore also has a reading incentives program, so we do that one as well. Check out your local library and bookstores to see what they offer, because they most likely have something going on to motivate your children to read. Many national companies also run cool reading programs, some of them online so you don't necessarily have to have one in your area to participate. Saving with Shellie has compiled an extensive list of these types of summer reading programs HERE
2. Read with your children
We (try to) have an hour each day where all of us (except maybe my husband if he is at work) go outside on the deck and read. It's my favorite time during summer days because I get to sit out in the sun and read with my favorite people in the world. And it's something they look forward to doing as well.
I also read to them every night during the summers. We've read many books this way, and not only does it help get them excited about whichever book we're reading, it helps them go to sleep, too. Which is not an easy task when the sun stays up until 11:30 pm! A couple summers ago I read a few of the Little House on the Prairie books with them in preparation for our visit to the Laura Ingalls Wilder Homestead in DeSmet, South Dakota. I adored these books as a child and it was so fun to share them with my children.
3. Help your children organize a book club
We have done a summer book club for our girls and their friends for two summers now, and they really love it. So far, only the two older girls have done it, but my youngest is going to have one of her own this year. Not only do my girls love it, their friends really enjoy it, too.
It's basically an excuse to have a super fun party (I mean, that's kind of why I love my own book club) and we do make it fun. We do a craft based on the book, have a discussion, play some games having to do with the book, and eat something yummy.
We are in the planning stages for this summer's book clubs right now. We still have three weeks of school left, and we want to have the invitations handed out by the last day of school. We can't wait!
2023 Update: Here are some of the book clubs we've done over the years.
4. Make your own reading rewards
Every time my girls finish a book during the summer, they fill out one of these little tags and put it in the little bucket in their reading bins (click here to see the bins with the buckets inside—scroll down a bit).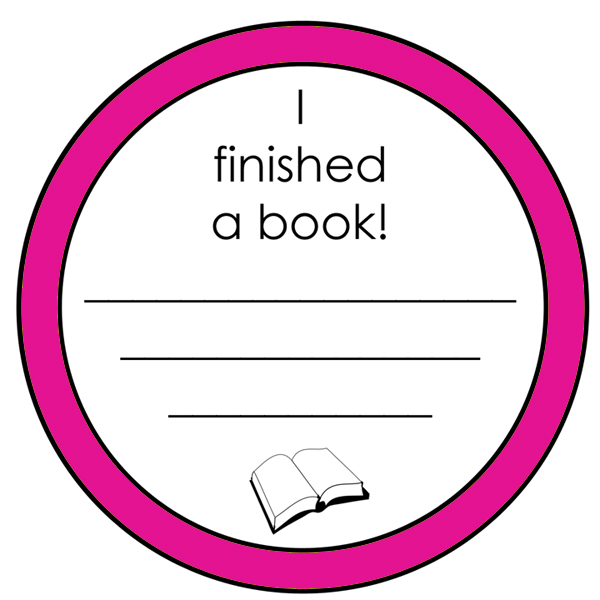 For every three books they read, they get to have a small reward like a trip to get ice-cream, an item from the dollar store, or extra electronics time. For every 12 books they read, they get a trip to the local bookstore to choose out a new book. That's one book a week, but they always manage to earn it. And then they read their new book, too! Pretty neat trick, hey?
To print out a page of 12 tags, click HERE. I use a 2″ circle punch to cut them out, just so I don't have to tediously do it with scissors.
All of these things together work really well to get kids excited about reading over the summer. How do you get your kids excited to read?
This post may contain affiliate links, for more information, please see my disclosure.