10 Read Aloud Books Your Kids Will Love
This post is part of an ongoing Summer Reading for Kids series. Click HERE to find ideas for reading activities, reading lists, and reading incentives…and keep checking back for more!
This summer I made a goal to read out loud more to my kids. Life has gotten in the way lately, and I haven't been reading to them as much as I used to. It's not easy for me to settle down at the end of a crazy day and read, but I never regret doing it. It's such a wonderful time to connect with the girls and reading out loud to them never fails to spark some really awesome discussions.
My oldest daughter has been working hard this summer to test out of English 10. While she loves to read, she is not a visual learner so sometimes her comprehension is frustrating to her. She is a total auditory learner and does better listening to books. I had a lot of fun reading parts of The Adventures of Huckleberry Finn to her while she painted my toenails—it made me remember just how much I love that book.
My middle daughter and I read Out of My Mind by Sharon Draper together. I loved what this book taught us and the great discussions we had on being kind to those who have physical or mental limitations. It's similar to Wonder, which is another of her favorites. (See her Wonder Book Club here.)
My youngest and I recently finished The One and Only Ivan together. What a great book! I am so happy that I was able to experience it with my daughter and that we could talk about so many great things as we read. (See her The One and Only Ivan Book Club here.)
This post contains affiliate links.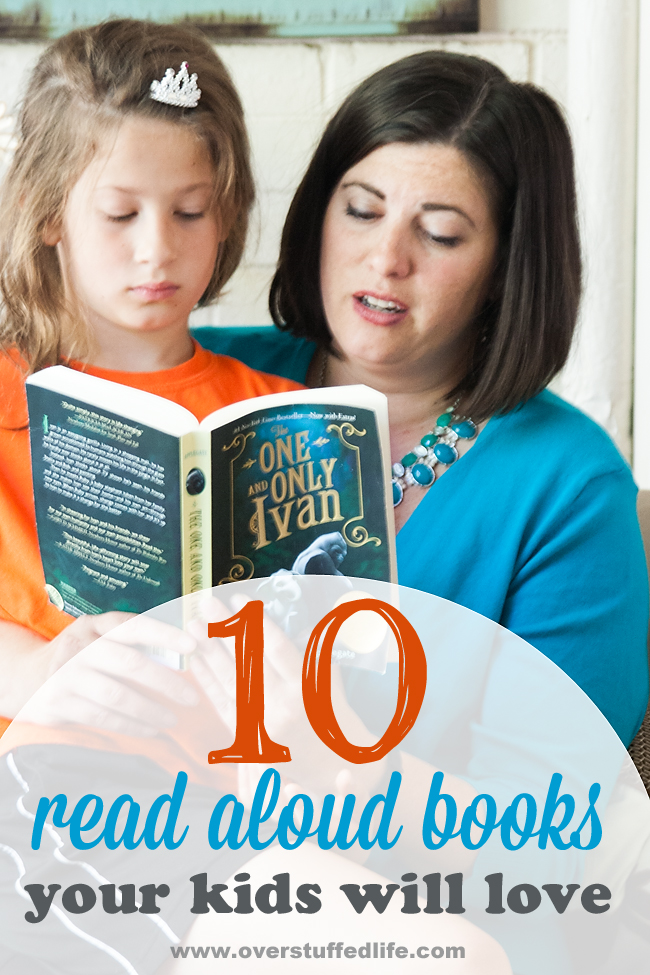 I don't want it to be just a summer thing. I want to be better at reading to them during the school year as well. Today I'm sharing a list of books I'd like to read with the girls this coming year, as well as a few that we have already read together and loved.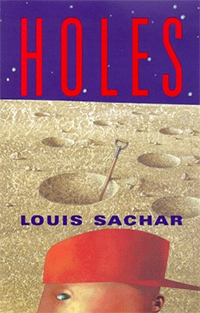 This is just a wonderful story that keeps the kids wanting you to read "just one more chapter, mom!" It's definitely beloved by many kids and adults alike, that's for sure.
The Great Brain by John D. Fitzgerald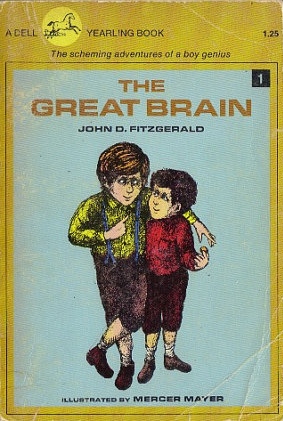 I loved The Great Brain when I was a kid, so I'm excited to share them with my own children. The adventures of the two brothers in the late 1800s are delightful. Plus, I think my girls will love that they take place in Utah, where my husband and I are from, and where they have lived a bit of their lives.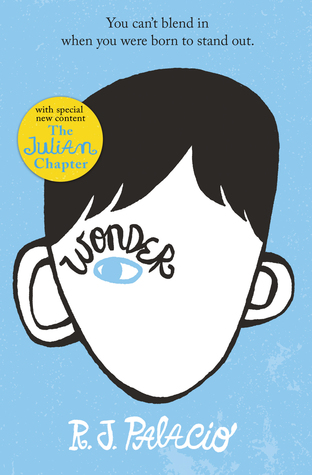 I already mentioned that this is a favorite of my middle daughter's, but I'd like to read it to my youngest. She is my most reluctant reader, and I have had the best success reading really good books out loud with her.
Related: Book Club for Kids: Wonder by RJ Palacio
The Best Christmas Pageant Ever by Barbara Robinson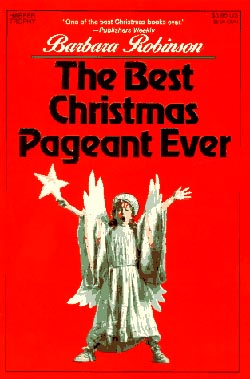 I remember my teacher reading this to my class as a child. It is just so darn funny, and I can't wait to read it to my kids this December. I love that it's not very long, so it won't take weeks to get through it.
My Brother Sam is Dead by James Lincoln Collier & Christopher Collier
I asked my middle daughter what her very favorite book that a teacher had read out loud in school, and this was the one that she remembered. It impacted her very much. I plan to read it with the other two. My daughter mentioned that her teacher had covered up the title so that the class was surprised to find out that Sam had died.
Dexter the Tough by Margaret Peterson Haddix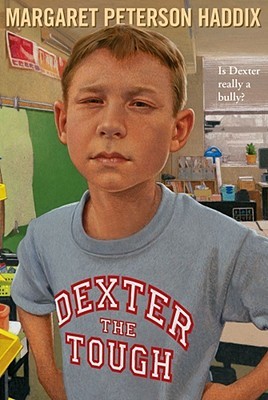 I also asked my youngest about her favorite read aloud book from school, and this is the one she came up with. It's about a kid who is teased in school and envisions himself a bully in his writing. He learns some great lessons, and it's a good book for opening up a discussion about bullying.
Out of My Mind by Sharon Draper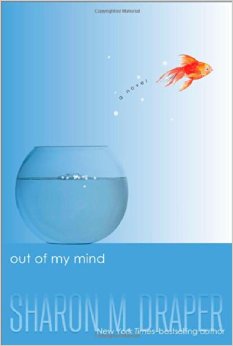 My middle daughter and I recently finished this one and it was amazing. It's the story of Melody, who has severe cerebral palsy and cannot use her body. She cannot even communicate, even though she is brilliant. She finds her voice and people learn not to judge her by the flawed package she comes in. Very poignant book, we loved it.
The One and Only Ivan by Katherine Applegate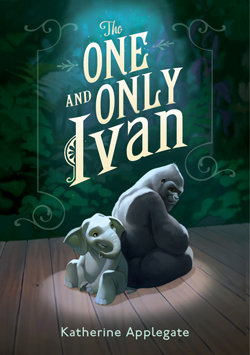 My youngest and I read this one together last month and we both loved it. We both cried, and we both laughed. It's written from the perspective of Ivan, who is a gorilla living in a shopping mall. She loved it so much that she chose it for her book club this summer.
Related: Kids Book Club: The One and Only Ivan by Katherine Applegate
Just-So Stories by Rudyard Kipling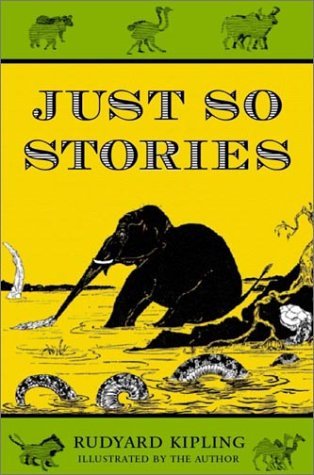 These are delightful little stories about things like how the camel got its hump or how the alphabet was made. They are fantastical, and I know that my children will get a huge kick out of them, just as I did when I was a child.
Little House in the Big Woods by Laura Ingalls Wilder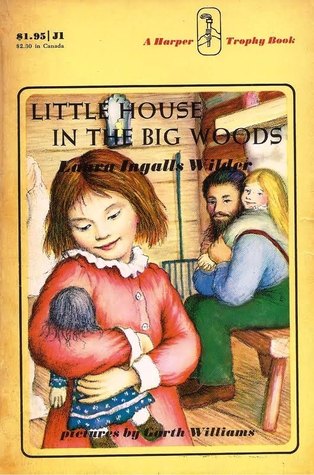 This is another childhood favorite of mine. I love the entire series, of course, but this was the first Little House book I loved. Three years ago, when we were preparing to go on vacation, and I knew that we would be visiting the Laura Ingalls Wilder homestead in DeSmet, I read this to the girls. They loved it. I don't know why I didn't read this to them earlier, but I'm glad we finally got to it! It certainly made our visit to Laura's home that much more meaningful.
While I do have a lot of books on my shelves, I didn't own the majority of the books I have listed. One of the harder things about reading aloud to your kids is that it generally takes longer than 2 or 3 weeks to finish the book, especially if you aren't able to read every night. I love the library, but I am constantly paying large fines because we didn't finish a book in time and forgot to renew it, or we did renew it, but can't renew it a second time. Let's just say that I may as well buy the book for all the money I pay out in library fines.
So I was very excited to find out about Thriftbooks. I'm always on the lookout for books I want to read for myself or to my children at thrift stores and yard sales, because I don't love spending money on brand new books. Thriftbooks is like having a gigantic yard sale that has every book you'd ever want to read in it, and you don't even have to peruse through piles and piles to find the one you want.
The prices are reasonable: Any book marked "deal" is 2 for $7.00, 3 for $10.00, or 4 for $12.00. Plus, there is free shipping on any order above $10.00. They also have a generous loyalty program which rewards you with a $5.00 coupon for every $50.00 spent on books, and a referral program which rewards you for sending your friends to purchase books from them.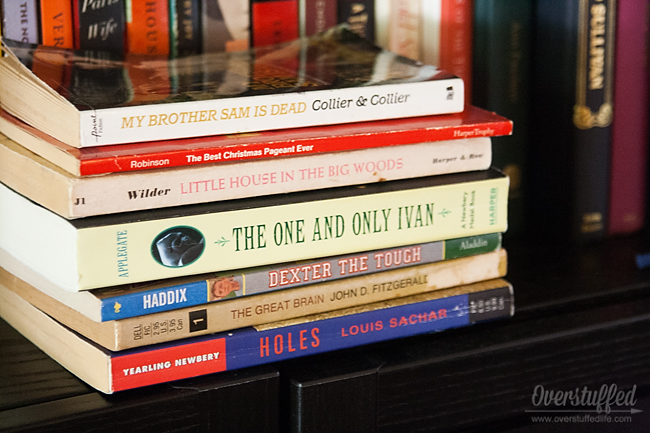 Even though I could probably find books at yard sales for much cheaper, the convenience is totally worth it to me, and I'm still not paying anything close to regular price. The website is easy to use, and I received my books very quickly. Now I have all the books on the above list and I cannot wait to get them all read to my girls! We've started The Great Brain, and they are loving it.
What books have you enjoyed reading out loud to your children?
I was selected for this opportunity as a member of Clever Girls and the content and opinions expressed here are all my own.
This post may contain affiliate links, for more information, please see my disclosure.