12 Beloved Books to Read Aloud With Your Children
Looking for the best books to read aloud to your children? Try one of these timeless classics, beloved by all!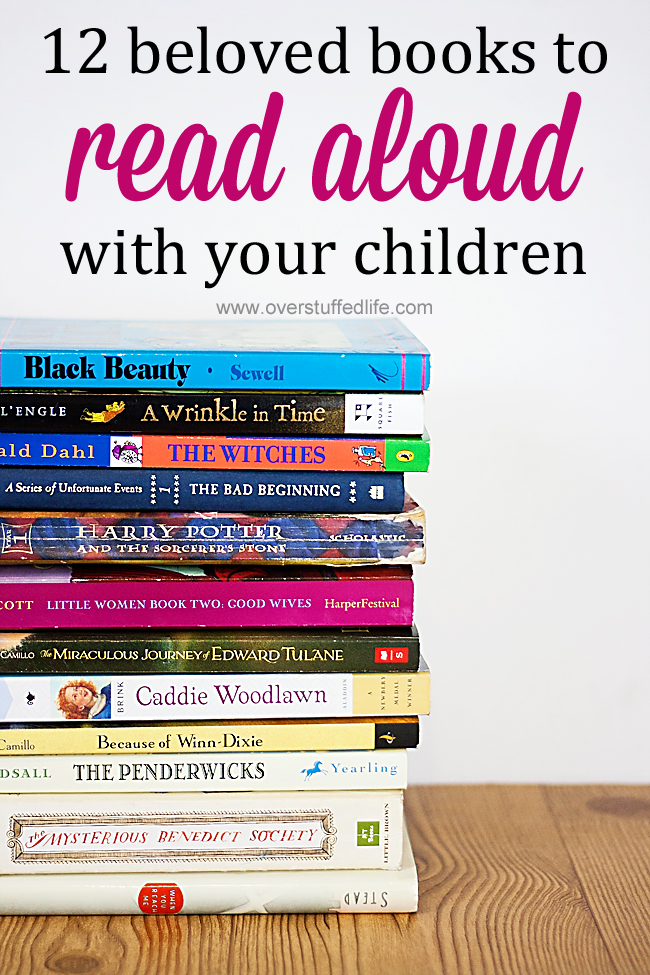 This past summer I worked on getting back into the habit of reading out loud to my girls.
I love reading to them. We have such great conversations and cuddles and it's one of the best ways I know to improve your relationship with your kids.
Now that we have been back in school, reading out loud has fallen off again as we adjust to the craziness of after-school lessons and sports and getting homework done in the evening. It's already all we can do to get in bed in time to almost get all the sleep they need.
But I want to do better.
So I thought of all the books I loved as a child and I made a plan to read some of those together this year. Also, when I find the time to read to the girls at night, they are much easier to get settled and to sleep. It's a great way to kill two birds with one stone—getting enough sleep and getting enough reading time.
Tonight I went through the bookshelves to grab a bunch of my favorites. There ended up being 12 total, so my goal is to get through one per month for the next year. In my humble opinion, a home where books are read often is a very happy home!
12 Books to Read to Your Kids:
(affiliate links)
I know it's an obvious choice, but I've never actually read it out loud to my kids!
AND, more importantly, the illustrated version just came out, at least for the first book. They will be releasing one illustrated version a year for the next seven years. I've looked at a few of the illustrations and they are absolutely breathtaking! And there is a picture on nearly every page. It's perfect for reading out loud to kids, even if they know the story backwards and forwards. I can't wait to get the copy I just ordered!
If you prefer to have the British version of the first book, you can get it here: Harry Potter and the Philosopher's Stone
I have read the first book of the series to my children. But we have Books 2 and 3 also on our shelves and they loved Book 1 so much that I really should finish out the series, or at least move on to the next book.
It's not unlike Harry Potter in that it's about a bunch of kids who had powers they weren't aware of and were called as part of the mysterious society.
You can buy all four books in the series here: The Mysterious Benedict Society Boxed Set
These are classics. My kids love the movie, so I am now going to introduce them to the books. We have the first few on the shelves, and they aren't very long.
Get the entire series (13 books!) here: A Complete Wreck (A Series of Unfortunate Events Boxed Set)
I have loved this book since I was young and have read it many times (along with its sequels). I think my oldest daughters may have already read it, but I know that my youngest will love it.
You guessed it, buy the boxed set here: A Wrinkle in Time Quintet Boxed Set
My eldest daughter read this when she was in 5th grade and absolutely loved it. She insisted I read it as soon as she finished it, and I loved it, too.
I plan to read this one to my kids right after reading them A Wrinkle in Time because the main character is obsessed with that book, and it is referenced heavily. Things happen for her just like they did in A Wrinkle in Time.
Sorry, no sequels for this one!
This is another book I absolutely adored as a child. I feel like my girls don't pick up the classic classics enough, so I'm going to read it to them myself.
We love Roald Dahl around here, and I think this might be the only one we haven't really gotten to. I plan to read it this month (October) since it's about witches.
Another childhood favorite that is on our shelves but that I haven't shared with my children yet. I loved this book, and since all of them are such animal lovers I think they will love it, too.
******
These next four are books that one of my girls has read and enjoyed very much. Since they were beloved already by them (I haven't read them yet), I know the others will like them and they seem to be good read-aloud stories.
Bonus: I forgot to include it because it's on a different bookshelf, but I'm also dying to read them Anne of Green Gables. It was my very favorite book as a tween/teen and I know they haven't read it.
Now, because it's Friday night and my kids are still up (ack, we'll never figure out how to get enough sleep!), I'm going to go up and start one of these books right now.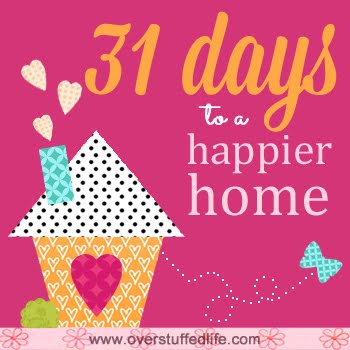 This post is part of my 31 Days to a Happier Home series.
To see all the posts in this series, click here: 31 Days to a Happier Home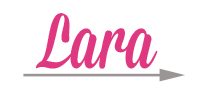 This post may contain affiliate links, for more information, please see my disclosure.