Free Printable Birthday Coupons
Print out these birthday coupons as a fun way to give kids various experience gifts.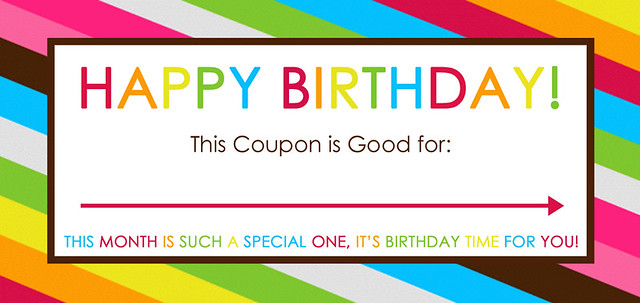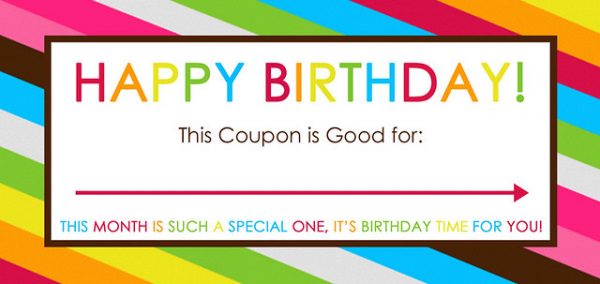 You know the coupon books your kids make for you for Mother's Day or your birthday? The ones that say "redeem for a free hug" or "good for a clean kitchen?"
Why not give back to them on their birthdays with a coupon of your own?
Use this printable coupon to give your kids something fun to redeem all throughout the year! Could be anything from a date night with mom and dad, to a day of no chores. They can save it to redeem when a movie they've been dying to see comes out. They can redeem it when they are just too tired from school and sports to think about doing the dishes.
My kids love these. I swear they almost get more excited about receiving these coupons to get a day off of music practice than they do the toy they've been wanting!
Scroll to the end of the post to print yours out.
Want coupons for other holidays?
Other uses for the Happy Birthday Coupons:
Church
I am the Primary President in my little LDS branch, and I was having a hard time coming up with something to do for birthdays this year. One of my best friends is also the Primary President in her ward and she gave me the idea to do coupons.
We used the coupons are for a handshake and a special treat from the Branch President. After Primary, they can go knock on his door to redeem them. Since our Branch President does not typically keep candy in his office, I used the Primary budget to purchase some candy bars he can hand out to the kids—I'm just doing it on a month by month basis so he's not too tempted to eat them all himself during all of those long meetings he's got!
School
Teachers and other school staff can use these for birthdays as well. You can have it be a late homework pass, eating lunch with the principal, or getting to do some other special activity in class.
I had my first set of birthdays at church this past Sunday and the two of them really seemed to like the coupons. I made sure to write a personal message to each of them on the back, as well.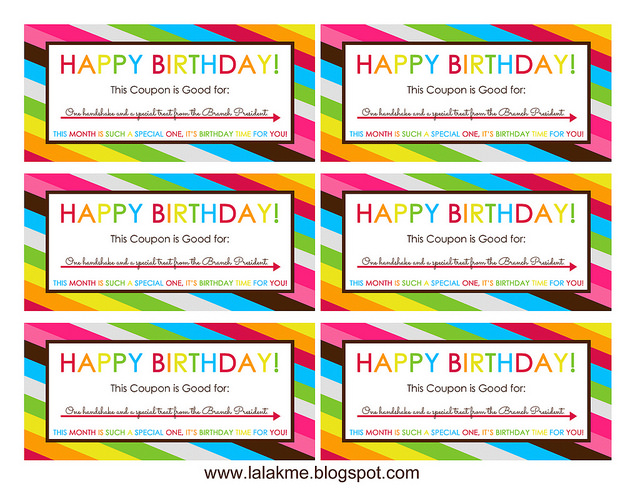 Enjoy!
To download your birthday coupons:
Enter your email address in the form at the end of this post and get the coupons sent directly to your email inbox.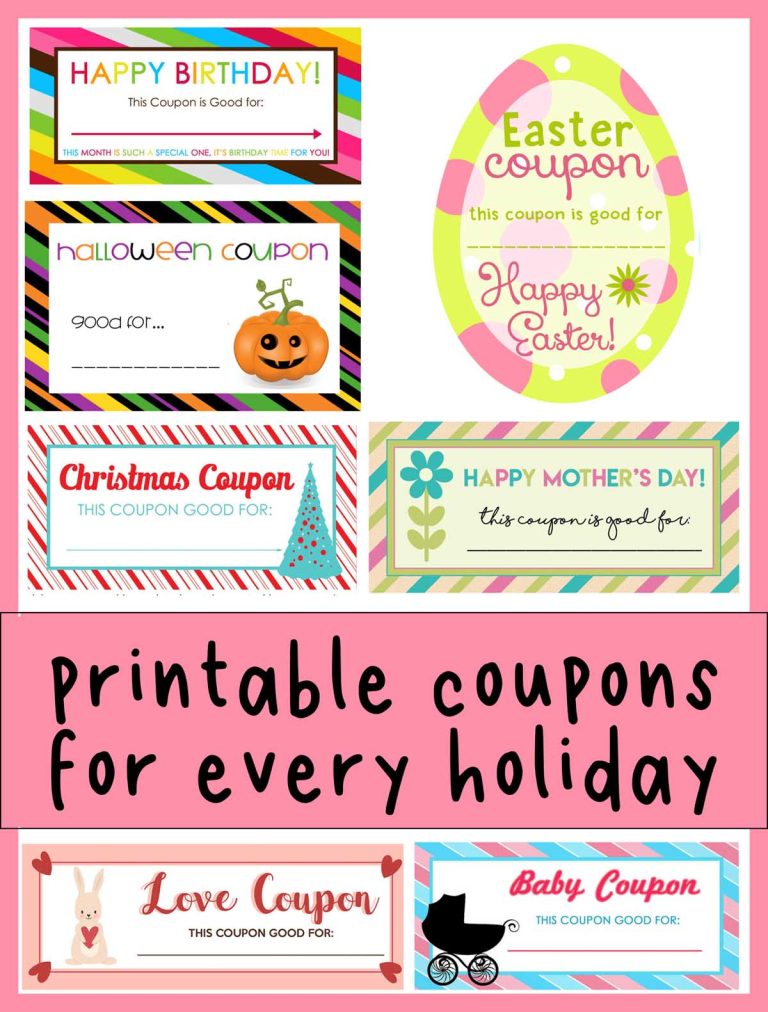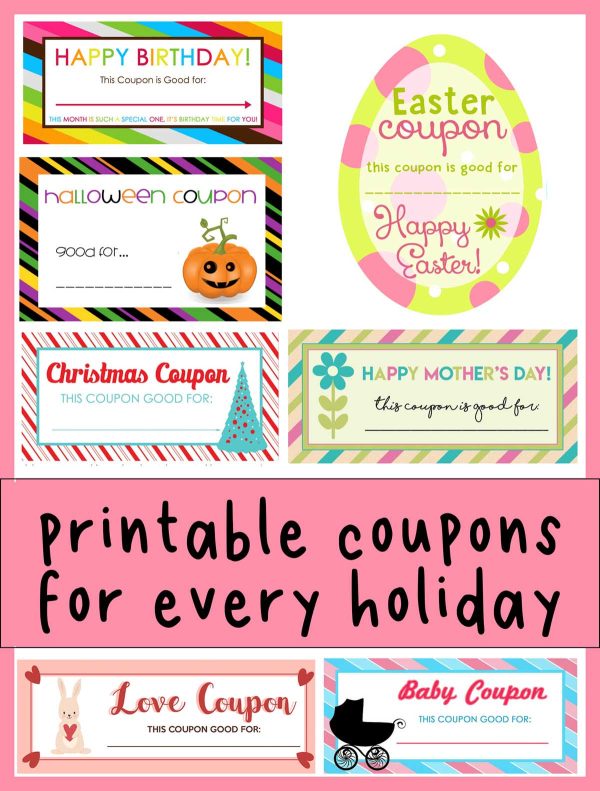 Free printable coupons for every holiday:
Download the Printable
Enter your email address to get the Blank Birthday Coupons delivered straight to your email inbox.