Last Minute Stocking Stuffer: Free Printable Christmas Coupons
Use these free printable coupons to give your children experience or service gifts this Christmas!
Aside from stocking stuffers, I am finished with the Christmas shopping! It's practically a miracle. The biggest miracle of all is that I was able to keep to my "something they want, something they need, something to wear, and something to read" rule.
It's just that stockings don't count. And I've definitely gone a bit over budget on the stockings—mainly because I decided to buy each of them a CD since they each asked for one on their Christmas lists. And since I don't have a category called "something to listen to," they are going into the stockings.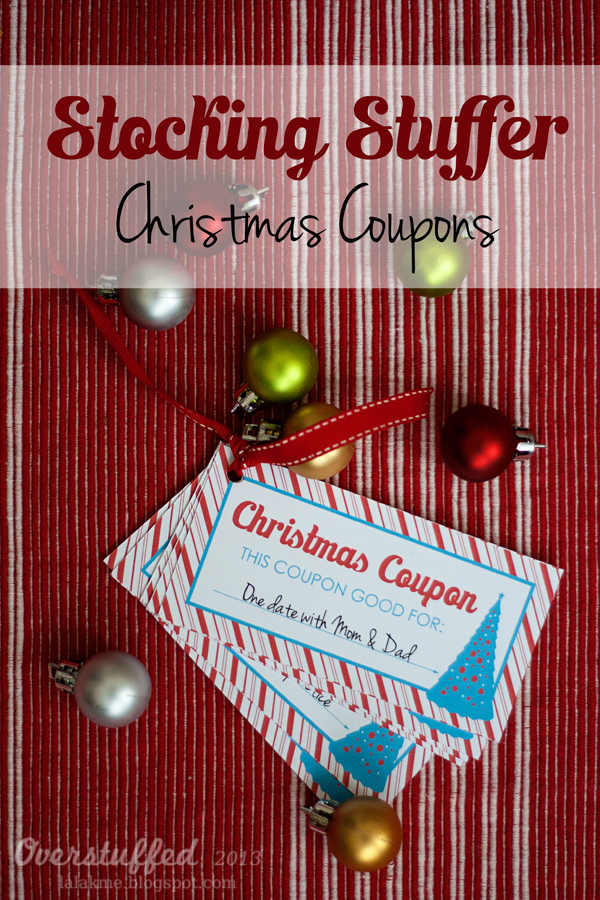 Make sure to check out our Ultimate Holiday Gift Guide—Find hundreds of gift ideas for EVERYONE on your list!
So, since I've already spent a bit too much on stockings courtesy of teeny bopper music, I needed to fill them with stuff that's not very expensive. And not candy, either. Due to our family goal of extra health this year, I don't want to stuff the stockings with Hershey's kisses and M&Ms, either.
I was talking to a friend, and she had the great idea of giving the kids coupons in their stockings. What a fabulous idea, hey?
So I made some (I liked how this printable turned out so well that I copied myself). The girls will LOVE coupons for things like a day with no chores, extra screen time, and story time with Daddy. I think that my youngest's favorite might be a day of no music practice. Man, she is stubborn about playing her violin!
I also made some blank ones so you can write your own ideas in.
I printed them out onto white cardstock, cut them out with my paper trimmer, punched some holes and tied a ribbon through them. Totally easy, and even better, totally free (only because I have cardstock and ribbon on hand).
To Download:
Enter your email address into the form at the bottom of the page, and both files will be sent straight to your email inbox.
Enjoy! I can't believe there are only 6 days (or is it only 5?) until Christmas! This season is flying by!
More Christmas Fun: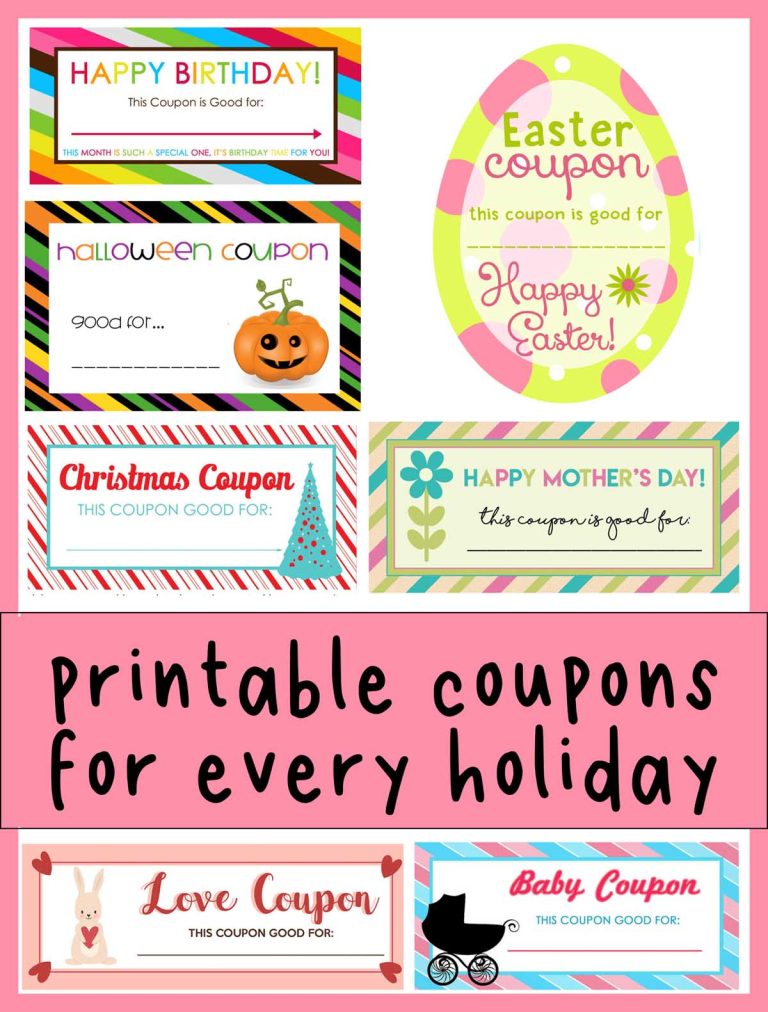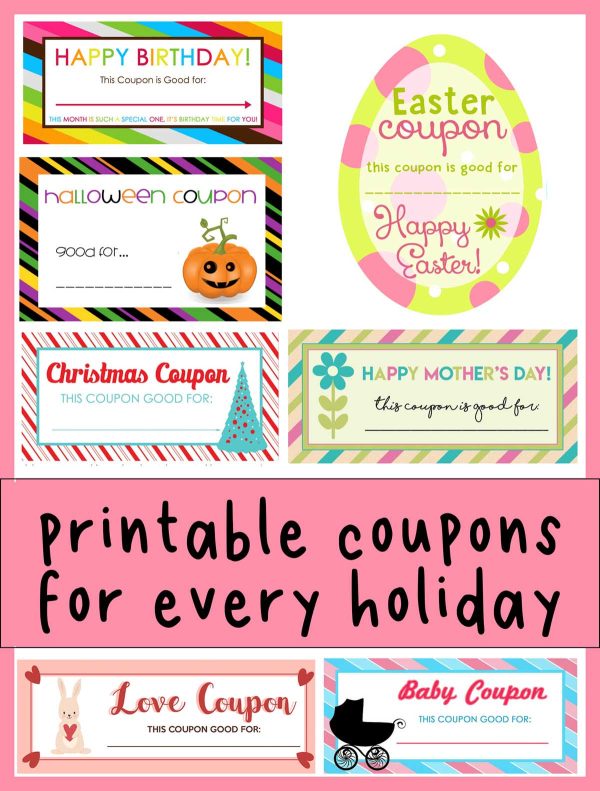 Free printable coupons for every holiday:
This post may contain affiliate links, for more information, please see my disclosure.
Download these fun Christmas Coupons now!
Enter your email address and receive the printable right to your email inbox.