Free Printable: Valentine's Day Coupons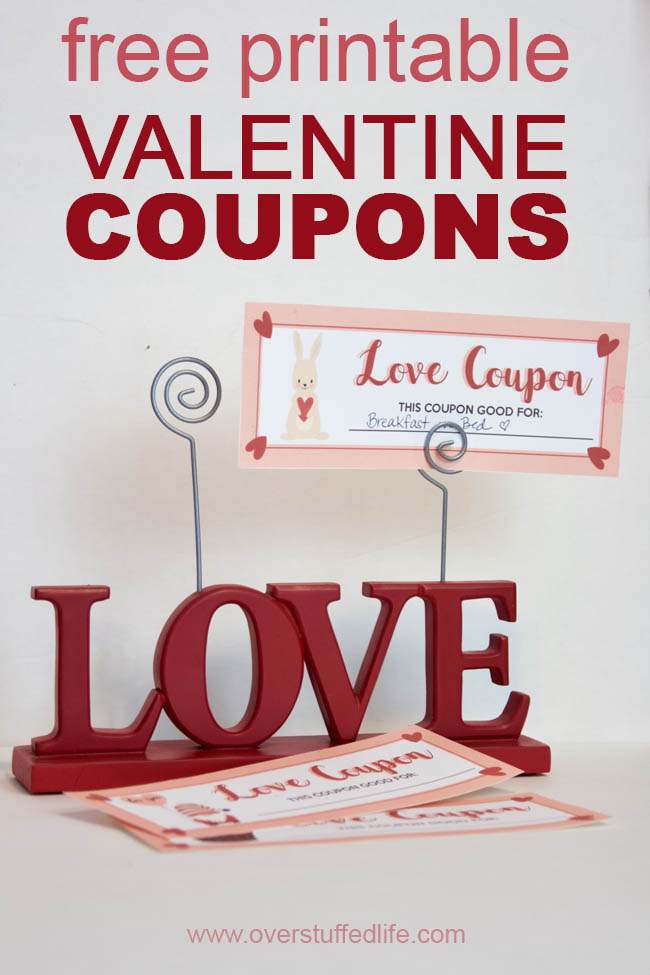 Print out these cute Love Coupons to give to your Valentine!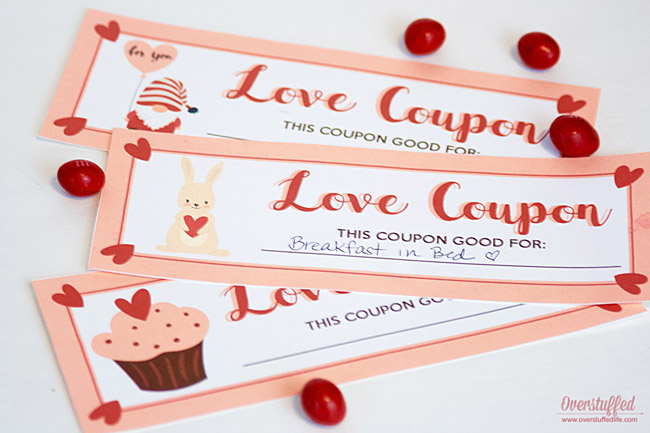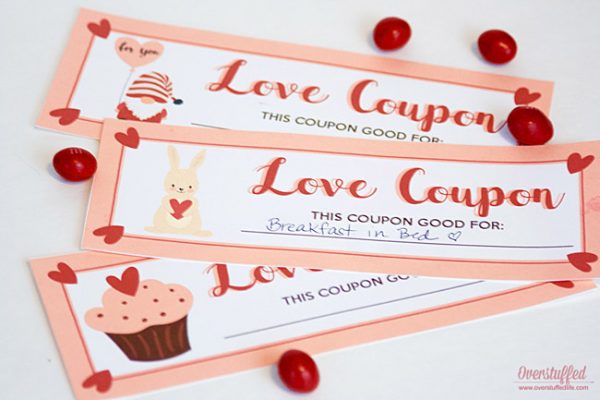 Use these cute Valentine's Day coupons to give gifts to your significant other, your kids, your friends, or whoever you want this Valentine's Day!
In my household, the coupons are always a favorite gift. I love them because my love language is Acts of Service, so it's an easy way to give that service (to be redeemed whenever the recipient wants!).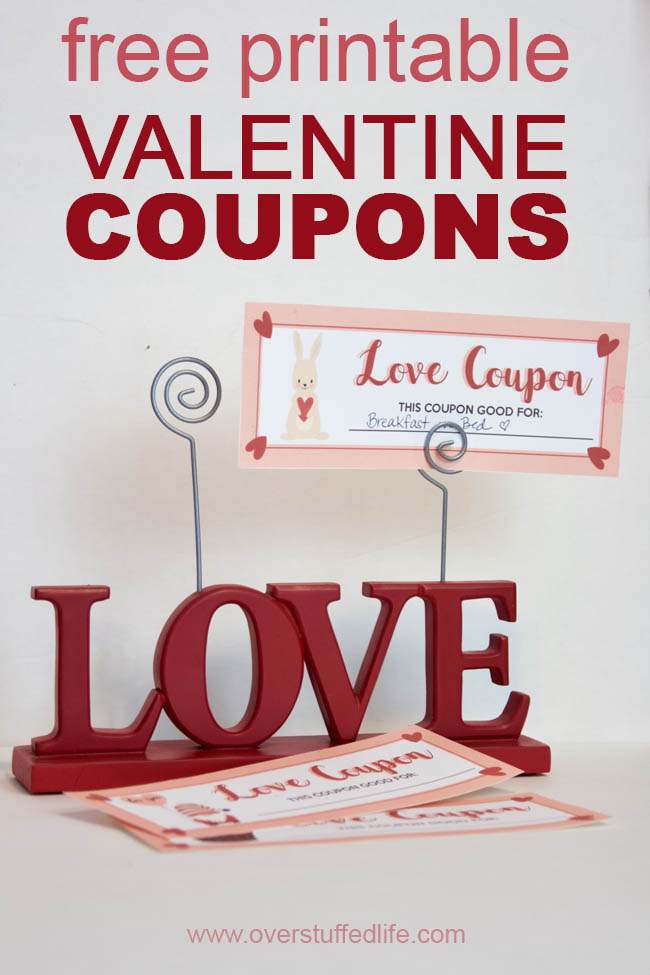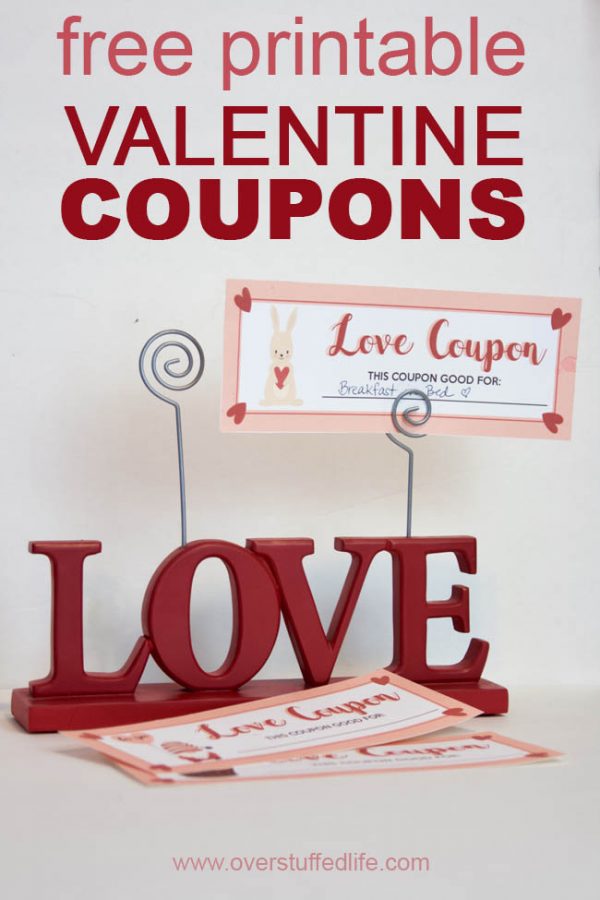 We have done Christmas coupons, Halloween coupons, Easter coupons, and birthday coupons…I have no idea how I've never done Valentine coupons until now!
(It's probably because of our Valentine Mailbox Tradition that I haven't—but this year they're definitely getting coupons for one of the days!)
Ideas for your coupons:
Breakfast in bed
Date night
pedicure
favorite dessert
movie night
back rub
The possibilities are endless!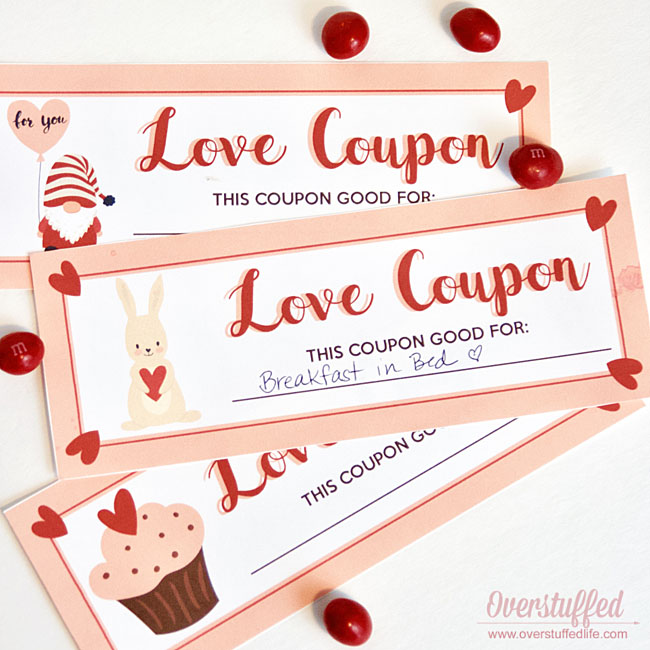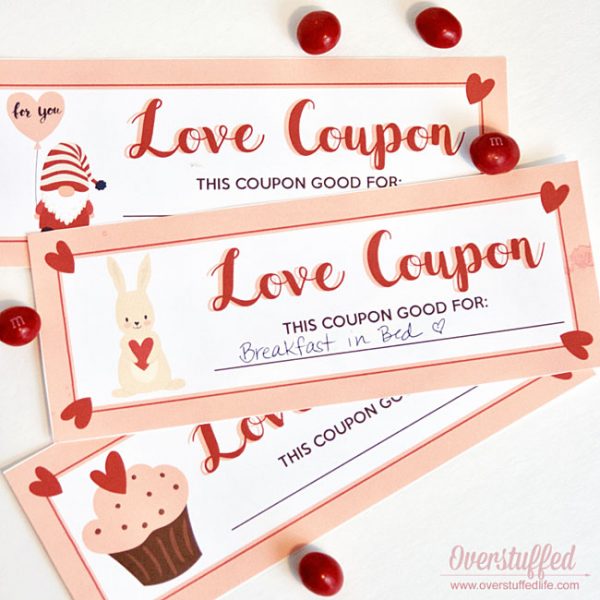 To download the coupons, enter your email into the form below and they will be sent directly to your inbox.
Print them onto white card stock paper and you're good to go!
Happy Valentine's Day!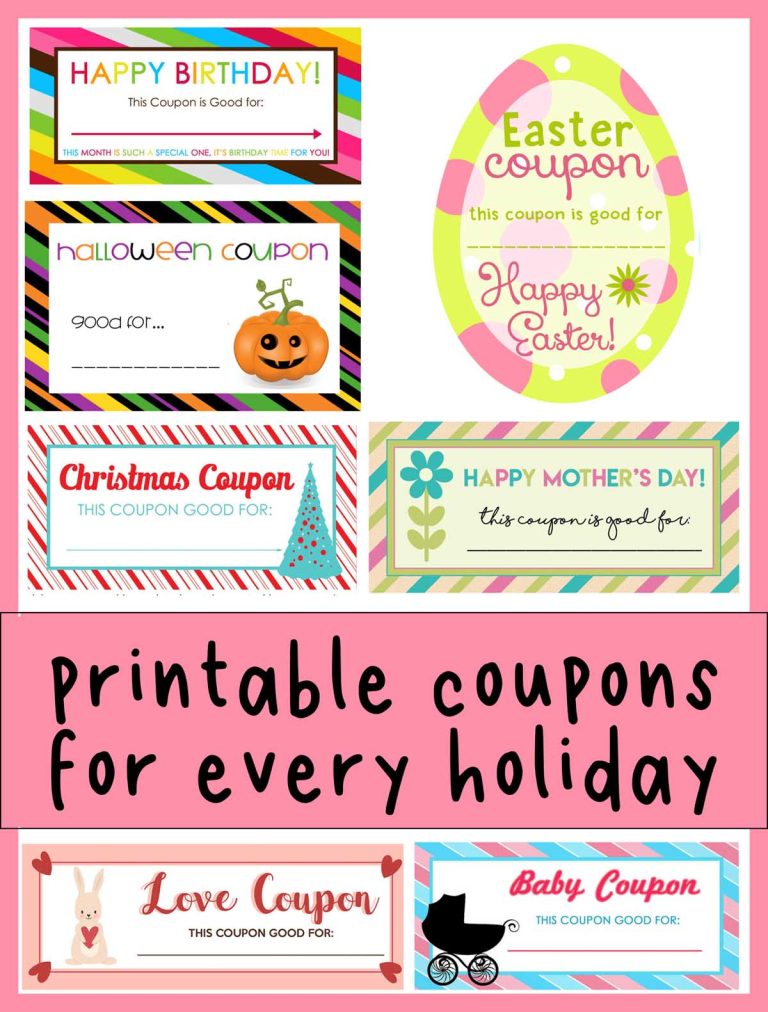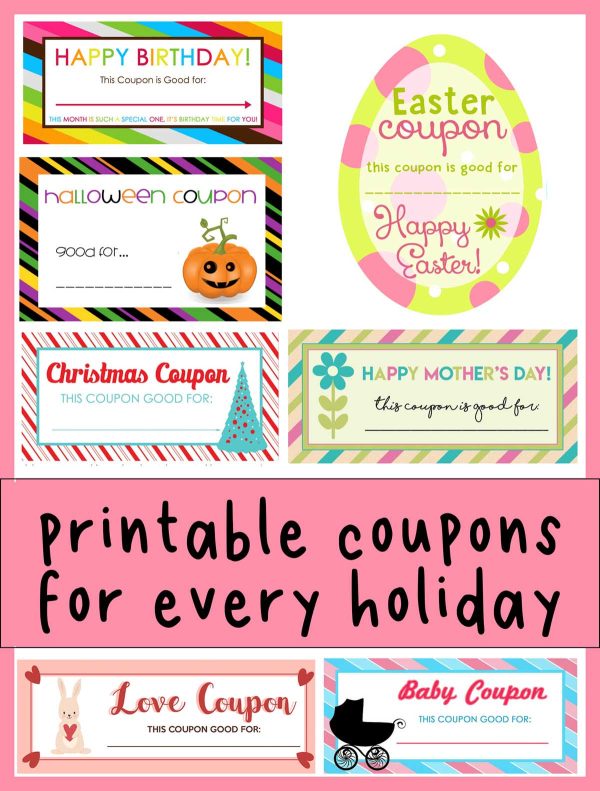 Free printable coupons for every holiday: