Free Printable Mother's Day Coupons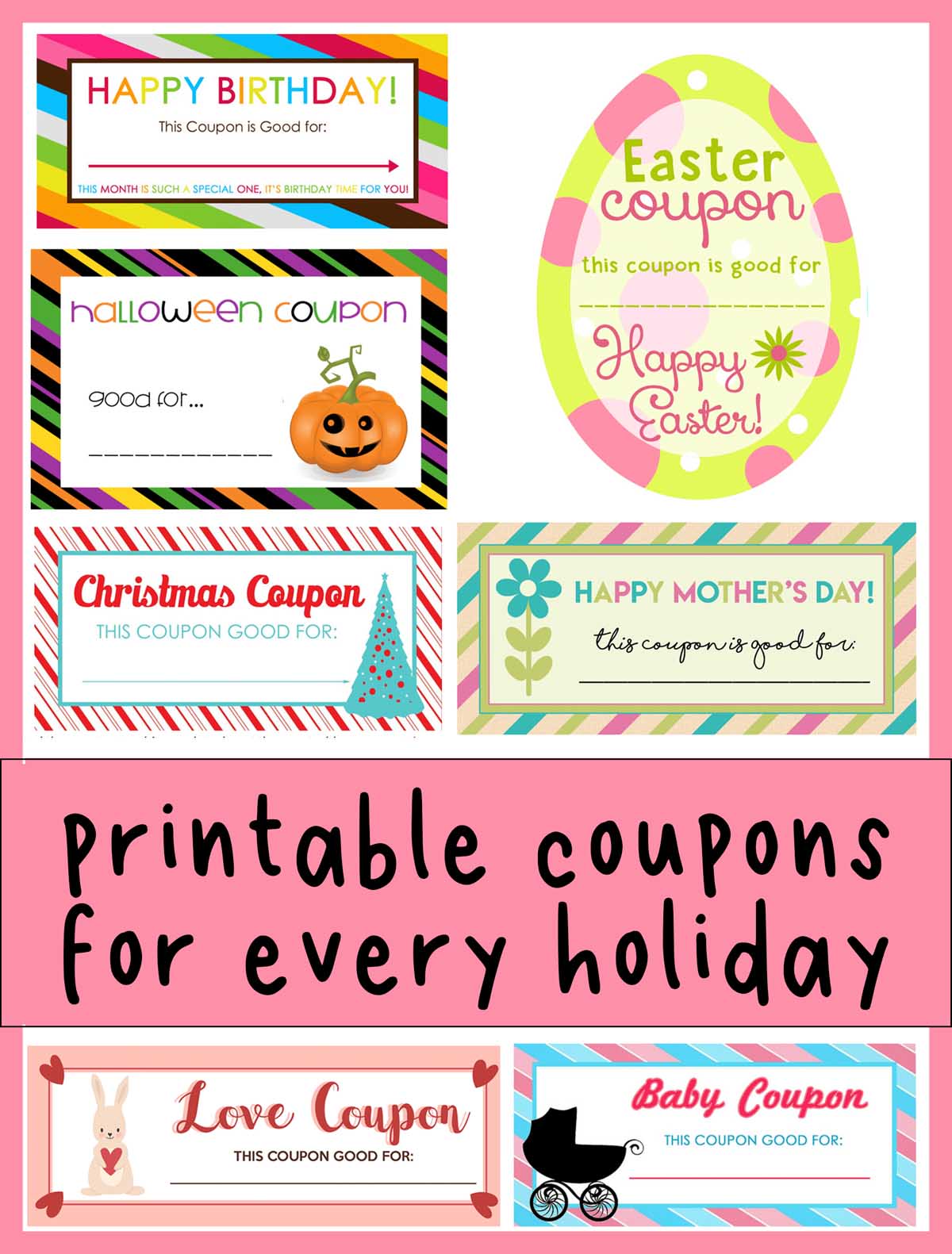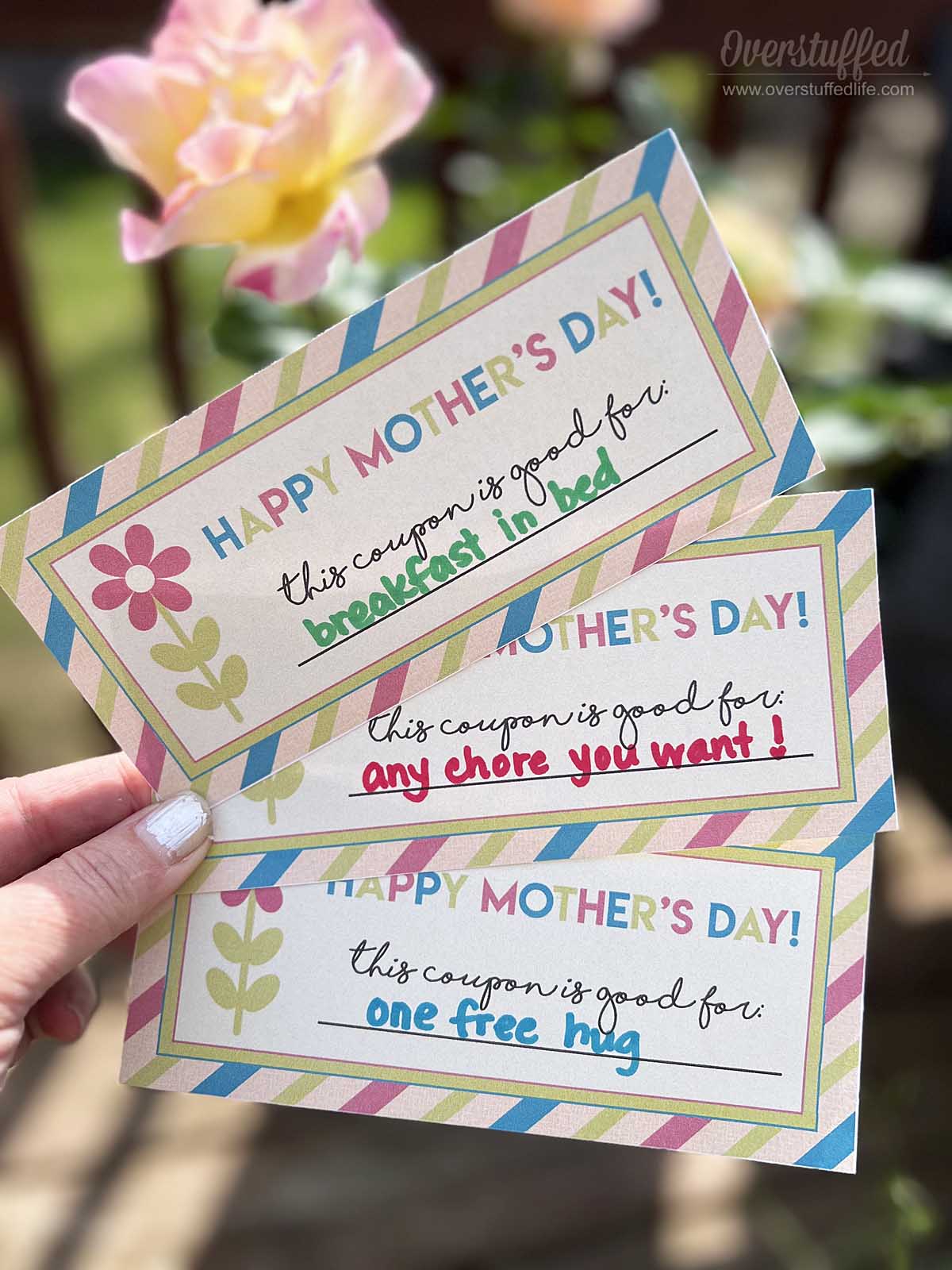 Looking for a last minute Mother's Day gift idea? Use these printable coupons to give your mom the gift of service on her special day.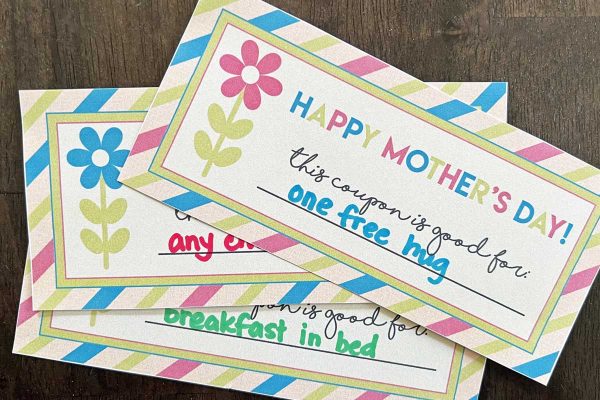 Use these adorable blank coupons to give the perfect gift to your mom this Mother's Day. You can make a coupon booklet with several pages of coupons or simply give her one coupon in the Mother's Day card with another gift.
See our favorite gifts for mom here: Mother's Day Gift Ideas.
In my household, love coupons are always a favorite gift. I love them because my love language is Acts of Service, so it's an easy way to give that service (to be redeemed whenever the recipient wants or needs!). I remember one of my favorite gifts from my youngest daughter was a coupon book she made all by herself (no easy printable!) when she was about 8 years old. One of the coupons was to paint my nails and she was SO excited when I redeemed it that very day. It was one of the best gifts I've ever gotten from my kids and I smile every time I remember those super colorful, a little bit messy, absolutely perfect nails she did for me.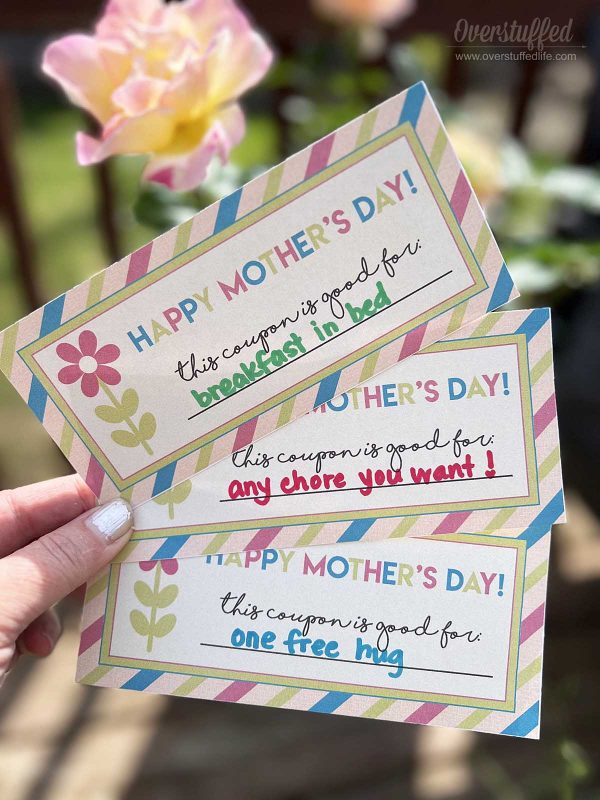 Some great ideas for your Mother's Day coupon book:
breakfast in bed
date night
paint nails
favorite dessert
movie night
back rubs
unlimited hugs
2 loads of laundry
quality time
foot massage
free hug
car wash
a chore of mom's choosing
The possibilities are endless—come up with your own ideas that are perfect for the mom in your life. Young children can choose simple gifts like hugs for their mom coupons, while older kids can come up with more complicated coupon ideas. The best part is that each kid is using the coupons to give a thoughtful gift from their own heart, and what mom doesn't love that?
How to download the printable:
To download these free Mother's Day coupons, enter your email into the form at the end of this post and a pdf file will be sent directly to your inbox.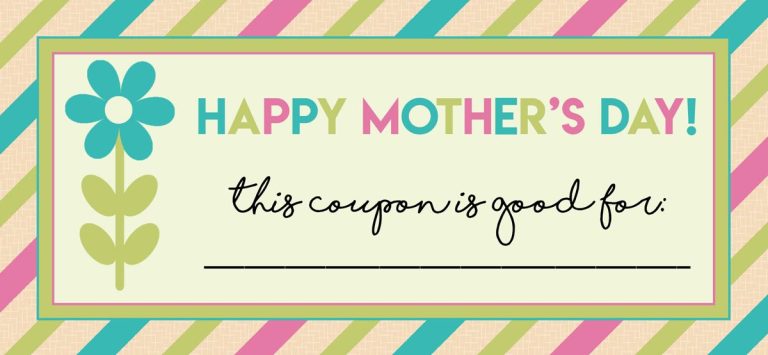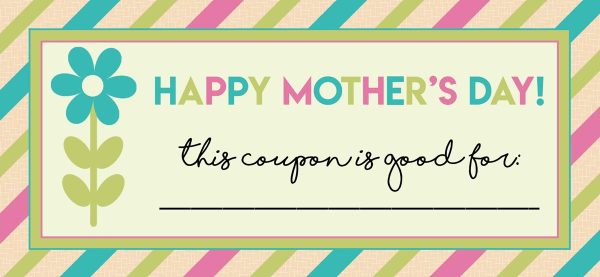 Print them onto white card stock paper and you're good to go!
Happy Mother's Day!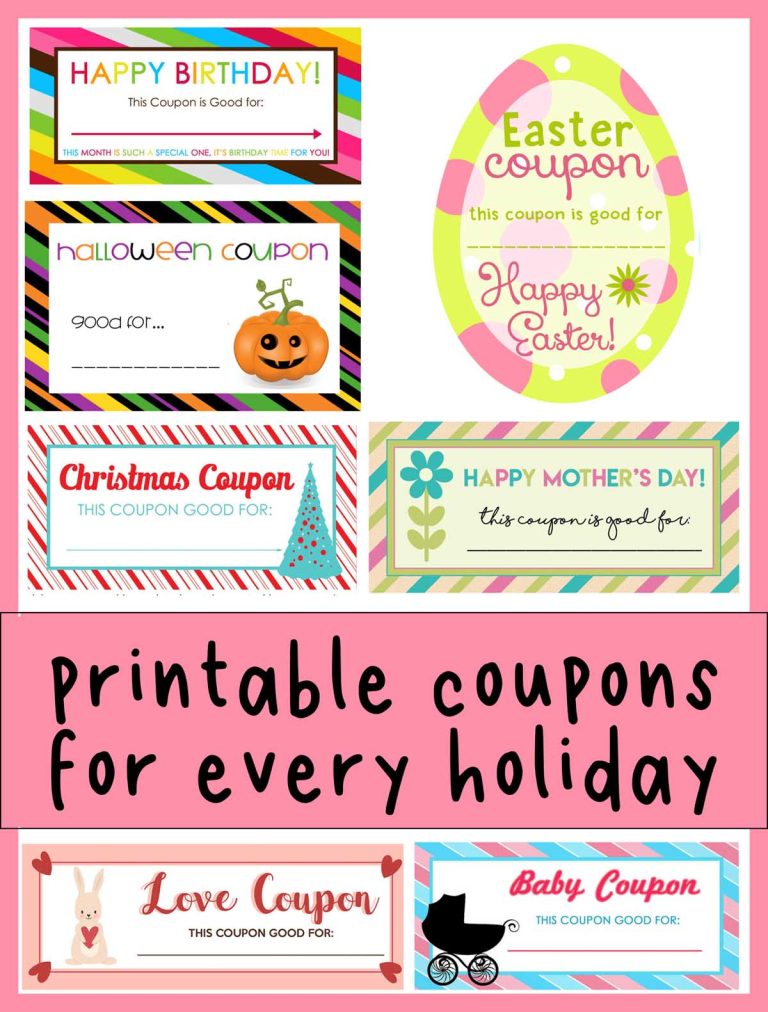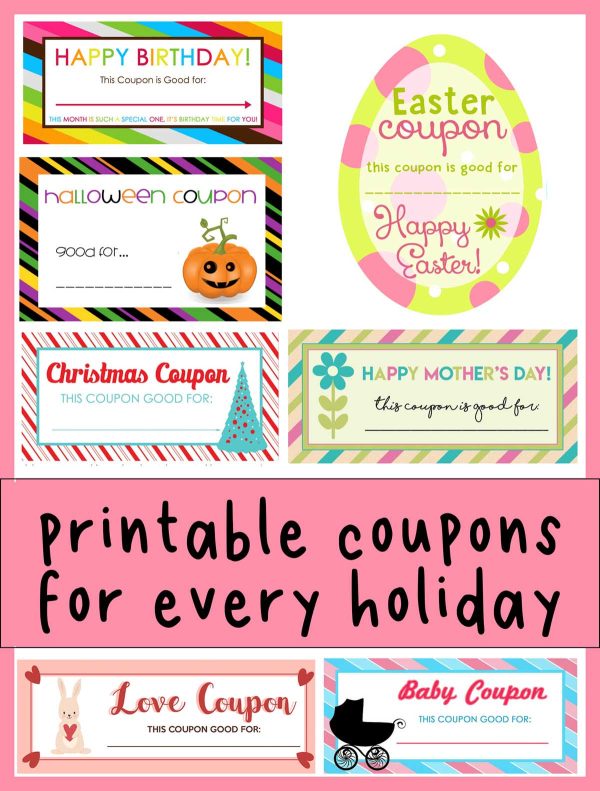 Free printable coupons for every holiday: