Gingham Mother's Day Tags: Free Printable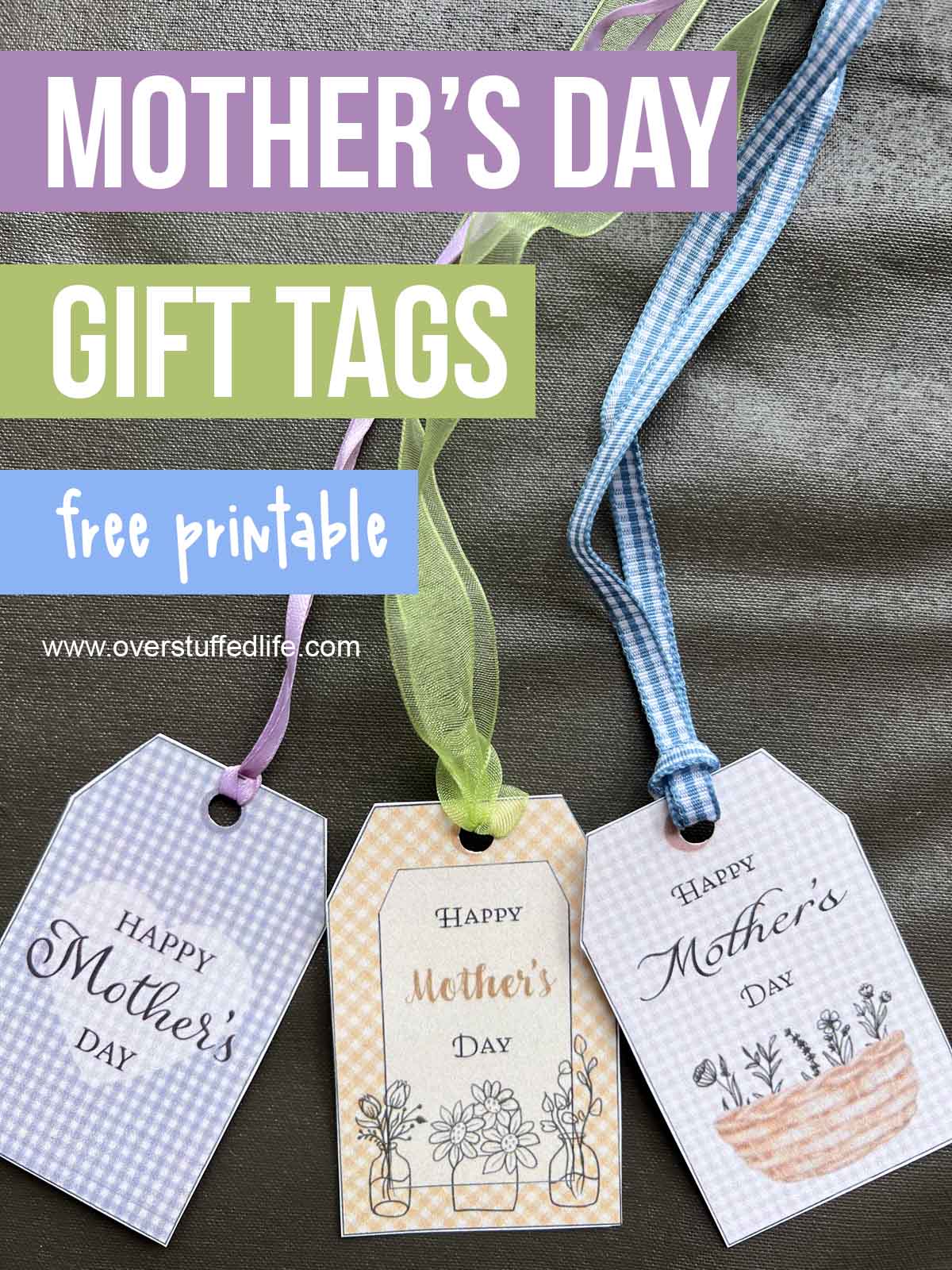 Download and print these free printable Mother's Day tags to add a homemade touch to any gift for Mom.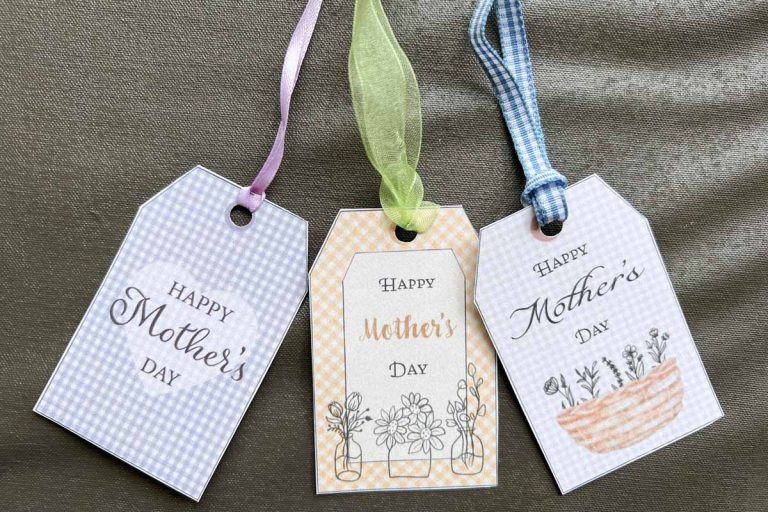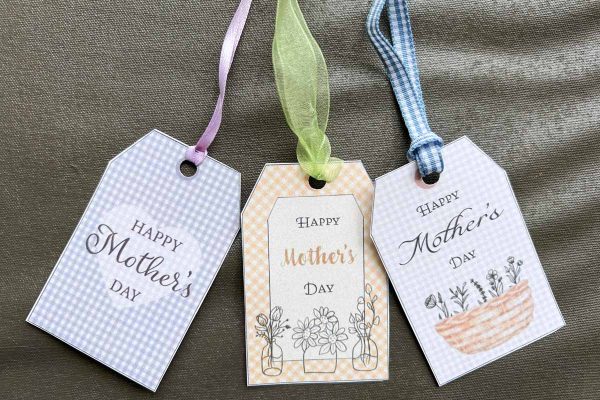 Use these printable gift tags this Mother's Day! The cute and springy gingham design goes with any gift you plan on giving the moms in your life for Mother's Day!
---
Check out our favorite Mother's Day gift ideas here: 21 Gift Ideas for Mom
---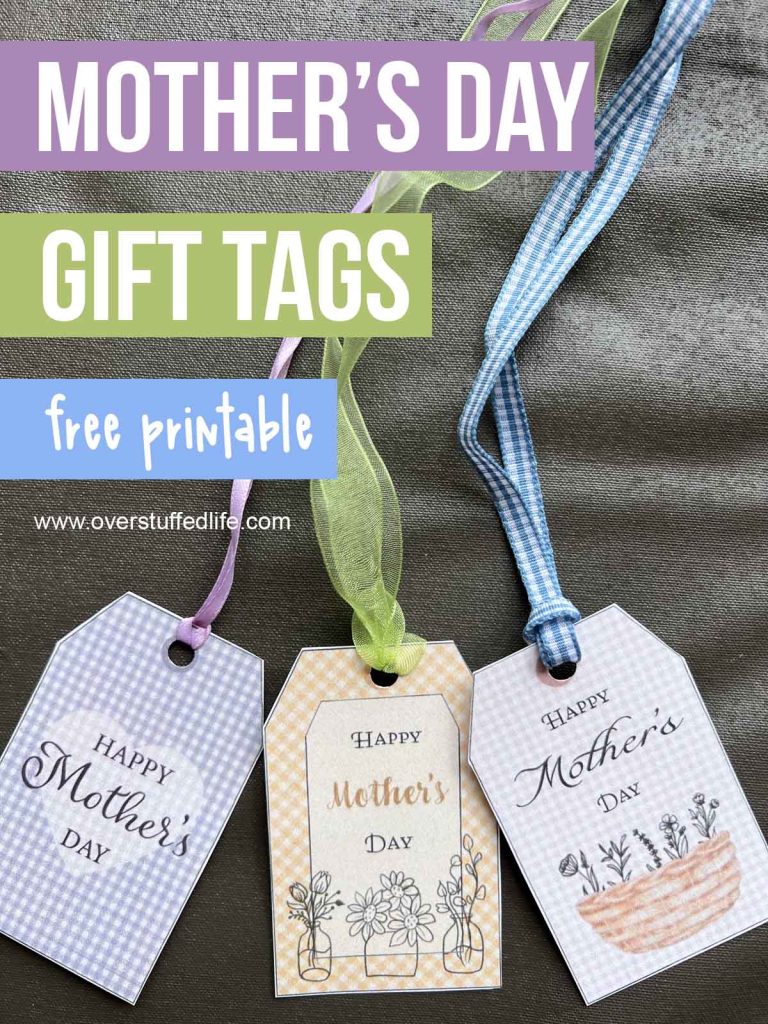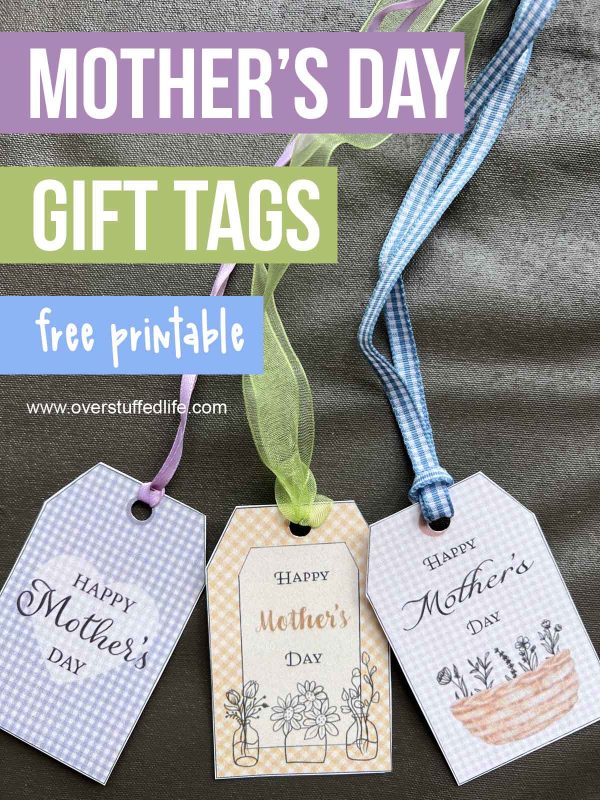 You'll need a cute gift tag whether you've made a special treat (I'm partial to these salted caramel cookie bars—yum!), bought her favorite perfume, or picked a bouquet of flowers. These cute printable gift tags add that final touch to your Mother's Day gifts.
There are three gingham designs available. The PDF file you will receive once you download contains all three designs. You can choose to print off a page with only one design, or you can choose to print all of them.
Each page has nine tags on it—they are smaller sized gift tags which makes them very versatile. The generic "Happy Mother's Day" greeting on the tag makes them more versatile as well. They can be used for any mom you love—sisters, daughters, grandmas, friends, neighbors, and of course your very own mother.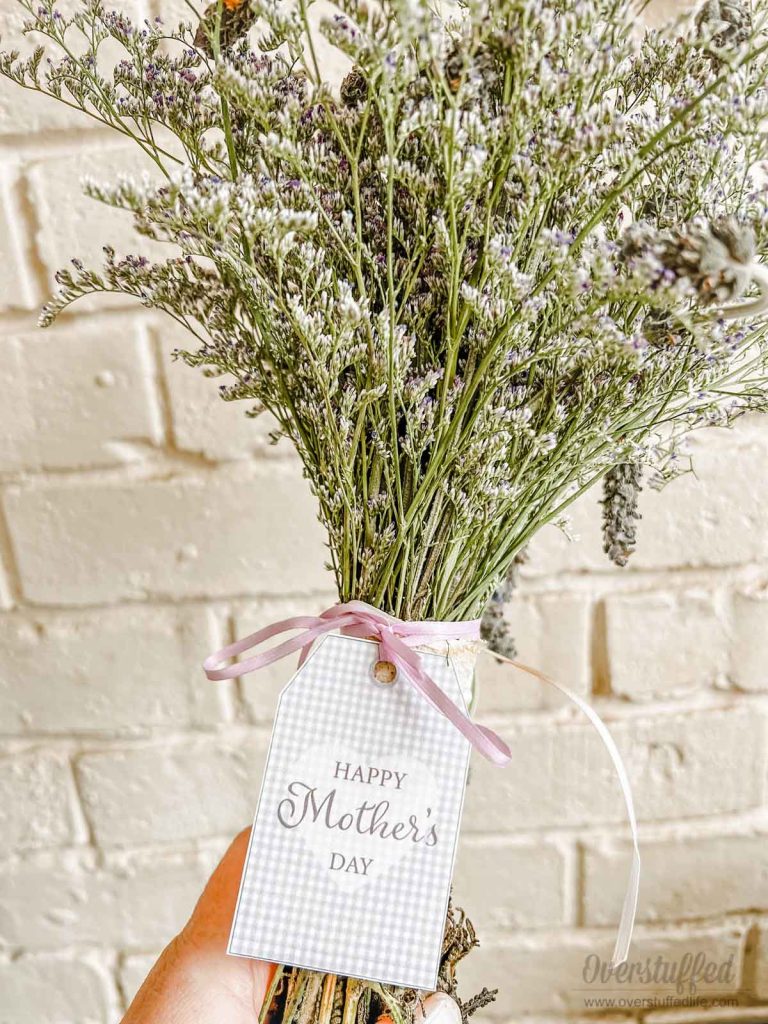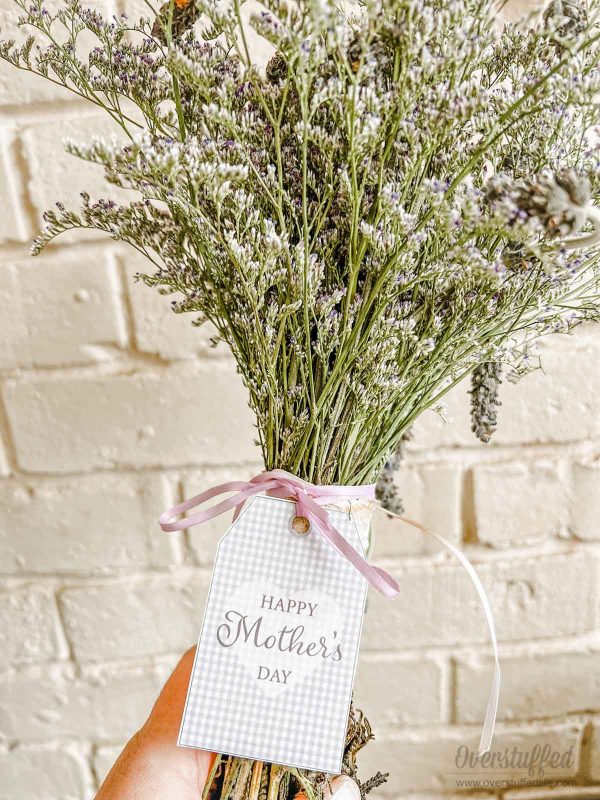 How to use your Mother's Day gift tags:
Fill out the form at the end of this post to download your tags.
Print the tags onto white card stock paper. You can use regular stock paper, but the tags will not be as durable.
Use a paper trimmer to cut out the tags. I often use scissors because I don't want to bother with the trimmer, but the paper trimmer will give you perfectly straight cuts.
Punch a hole in the top with your hole puncher.
Thread ribbon or twine through the hole to attach the tag to your gift. Make sure to measure your item so you use enough ribbon to go around! I have a jar full of ribbon scraps that I use for projects like this one, but you could also buy assorted craft ribbon or some baker's twine.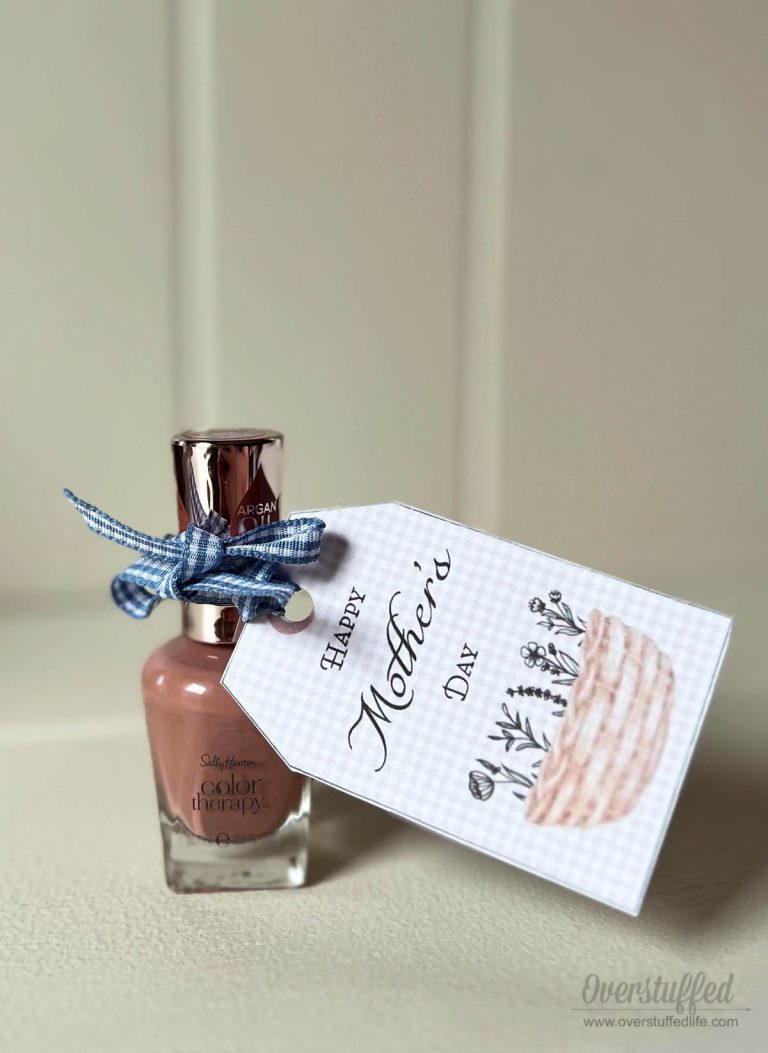 Adding these tags to any item makes it presentable as a nice gift. No wrapping needed. No trying to find a gift bag that works for Mother's Day. Just print these out and tie them on! Easy peasy!
Another printable Mother's Day gift idea: Free Printable Mother's Day Coupons
Get your Mother's Day Gift Tags by filling out the form at the bottom of this post. The PDF file will be sent directly to your email inbox.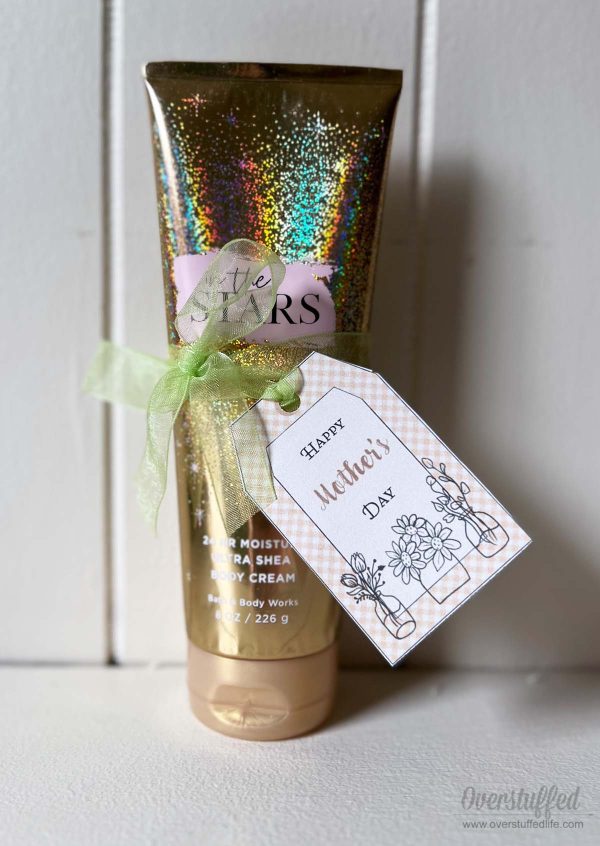 Enjoy! Happy Mother's Day!