Make Road Trips More Memorable With Kids' Vacation Journals
Want to make sure your kids aren't bored on your next road trip? Try making them vacation journals to document their memories—it's a super fun idea for long road trips!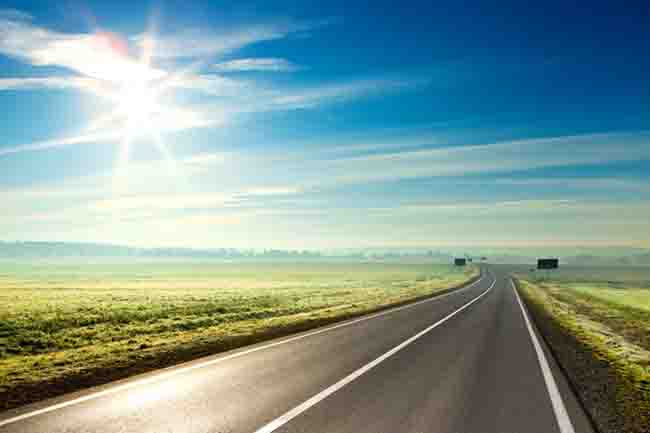 I love taking road trips with my family. Some of my very favorite family memories were made in the car in the middle of nowhere as we traveled to our destination.
Also, some of my least favorite family memories are made in the car on those road trips due to the whole being stuffed in a tiny space together for long periods of time without anything to do but look out the window or maybe at a screen.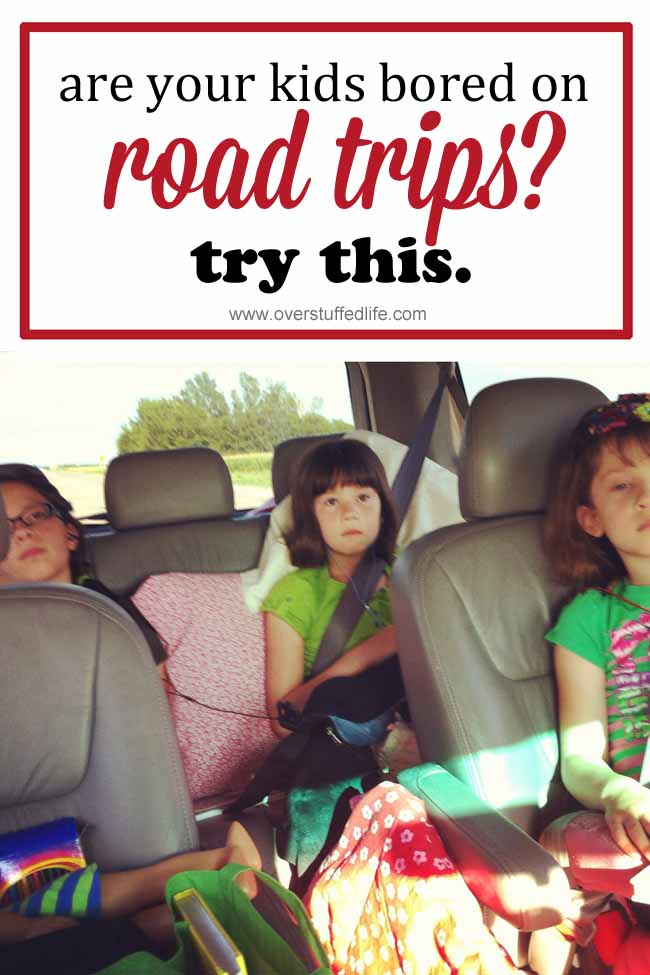 Are you planning a road trip to Southern California? Book it through Get Away Today and get $10 off by entering the promo code "STUFFED10"
I've seen lots of great road trip games and ideas, but the one that we really love to do is to have the girls keep vacation journals. They really love them, especially at the beginning of road trips, and enjoy keeping a personal record of the things that they see and do. Their interest wanes a bit—usually on the way back home—but I'm thankful for any time that it keeps them occupied!
But I'm most thankful for the record of the vacation through the eyes of my children.
I just buy simple composition notebooks to use as their vacation journals. They're super inexpensive, and you can find them almost anywhere that school supplies are sold.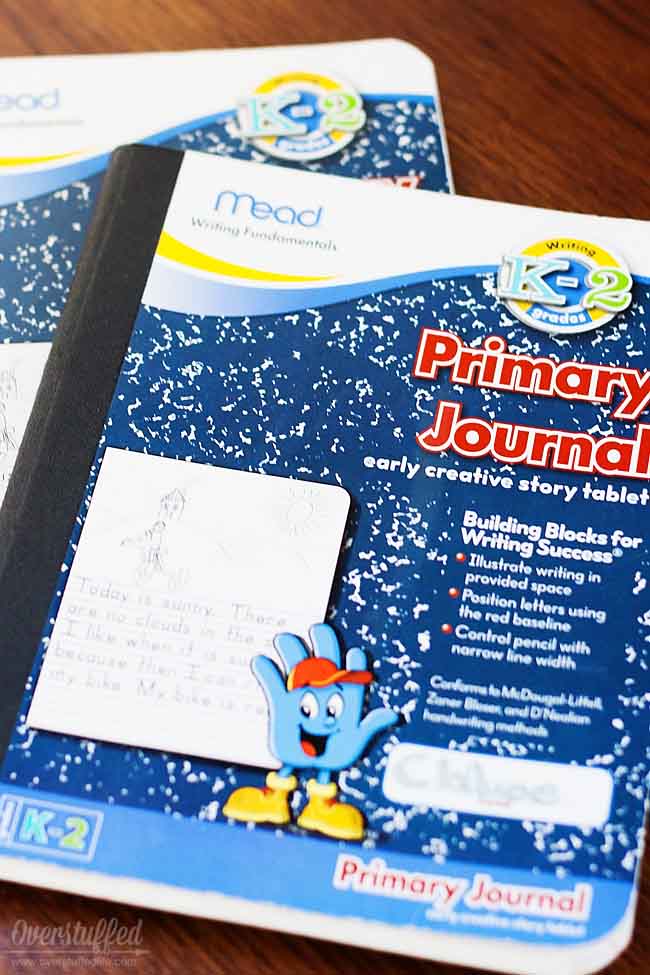 For our Epic Vacation of 2012 (which I never did finish writing about, sigh), I actually found some composition notebooks by Mead called "Primary Journal: early creative story tablet" that were perfect for our vacation journals! Each page includes a space to draw a picture and then has lines underneath where they can write about it.
You can purchase these notebooks here: Early Creative Story Tablets.
I can't find my youngest's anymore—she was 6 years old at the time—but I do still have the other two. Daughter #1 was 11 and Daughter #2 was 9. I think it's so much fun to compare the things they wrote and drew with the photos I took with my camera, and even the things I wrote about on this site.
Vacation Journal Examples
Seeing a Big Horn Sheep at the Badlands:
Daughter #1's vacation journal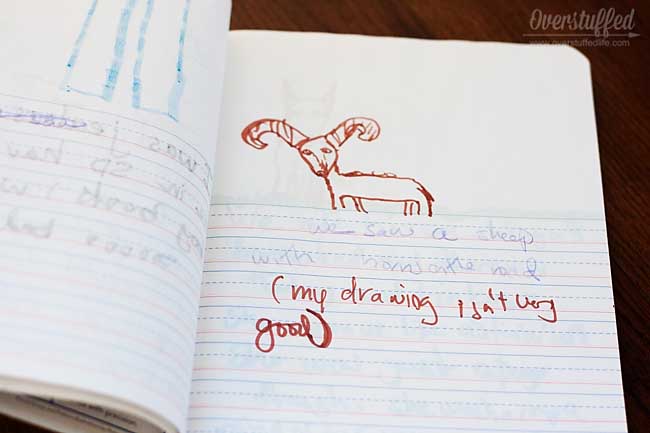 Daughter #2's vacation journal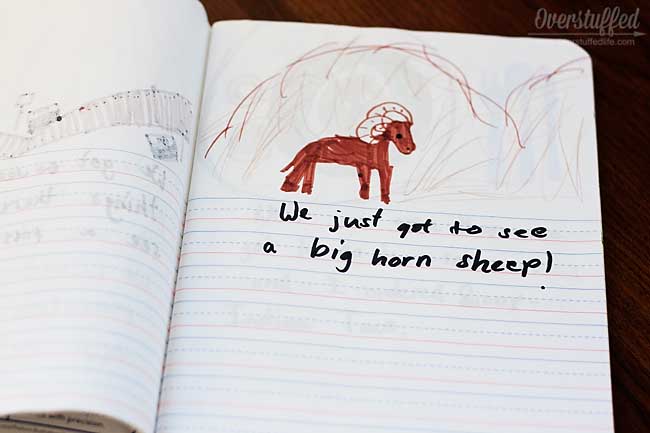 My photo (post is here: Big Horn Sheep)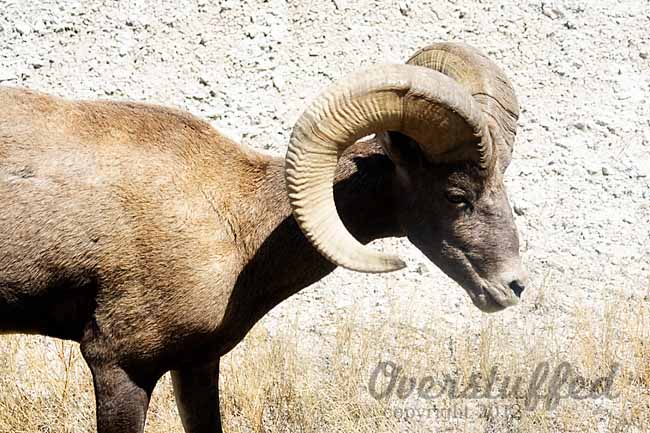 Visiting Devil's Tower:
Daughter #1's vacation journal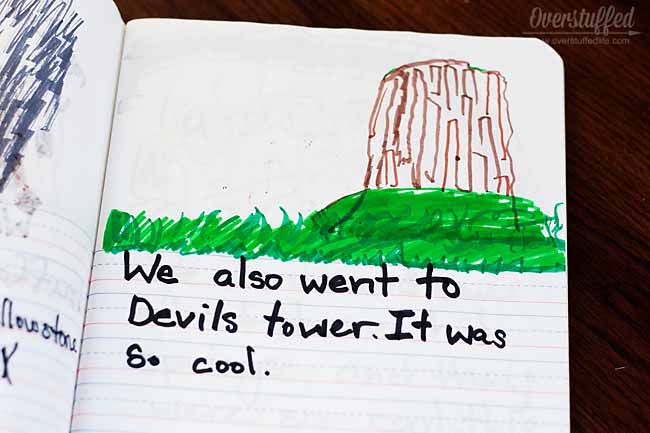 Daughter #2's vacation journal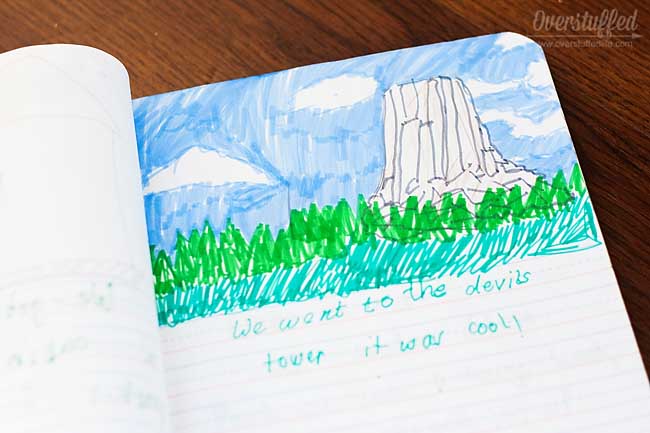 My photos (post is here: Devil's Tower)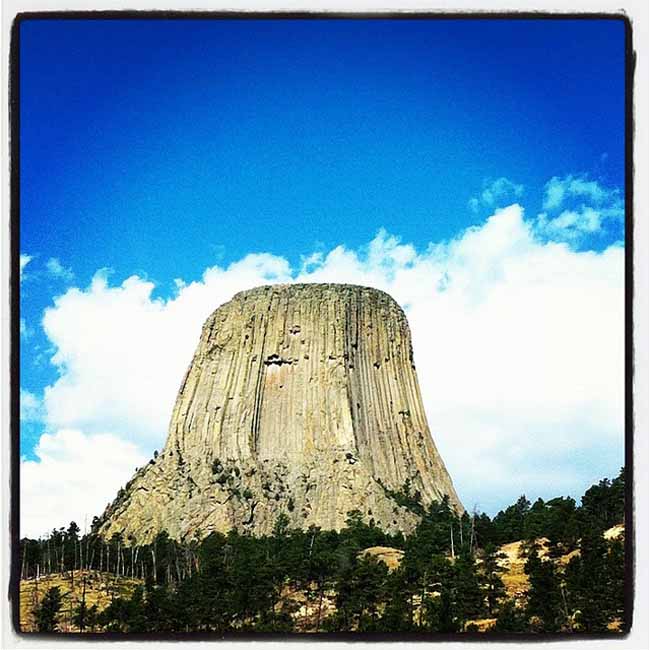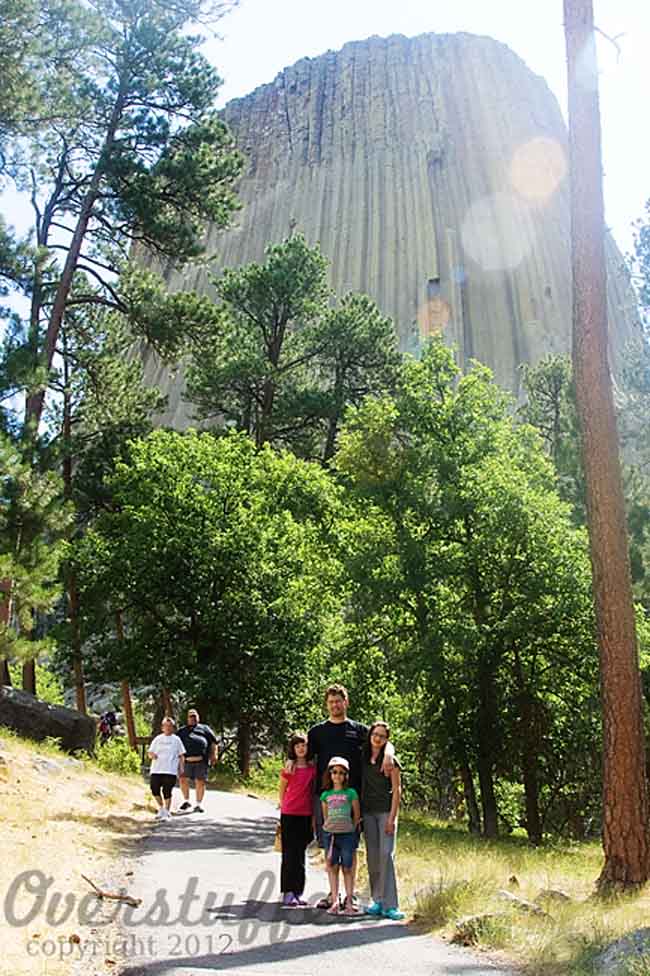 Pony ride at the Laura Ingalls Homestead:
Daughter #2's vacation journal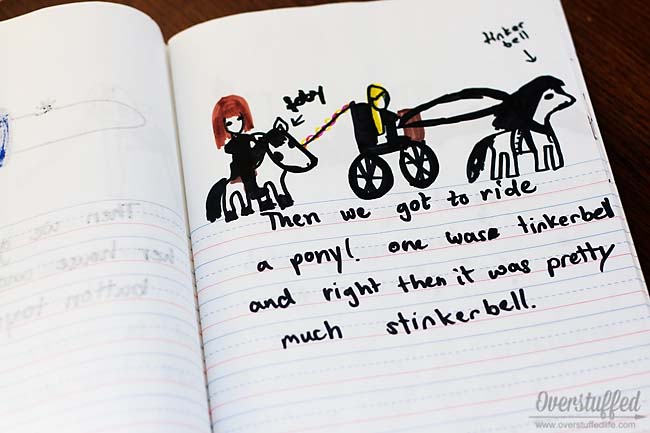 My photos (post is here: Laura Ingalls Wilder Homestead in DeSmet, South Dakota)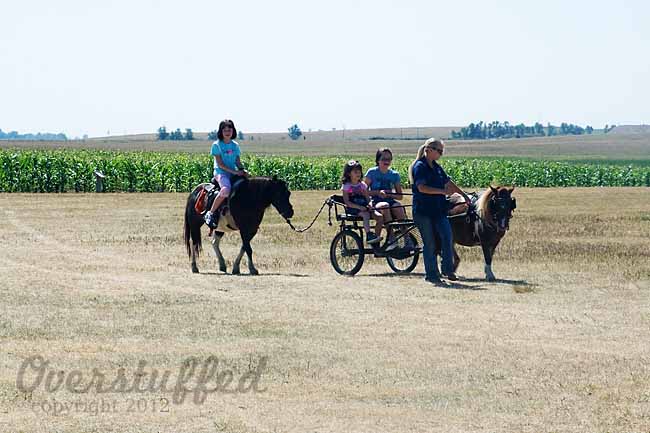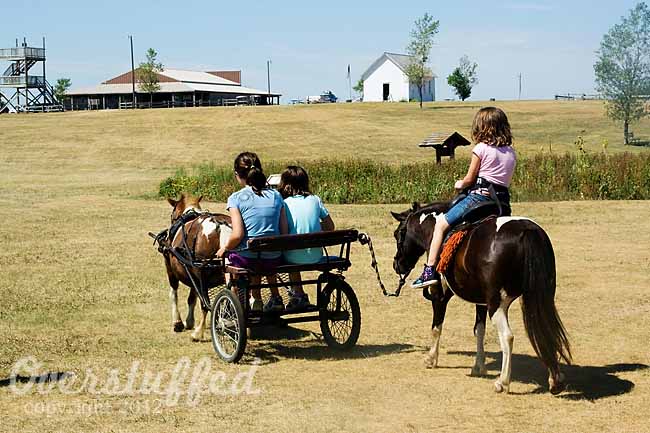 Yellowstone Hot Springs
Daughter #1's vacation journal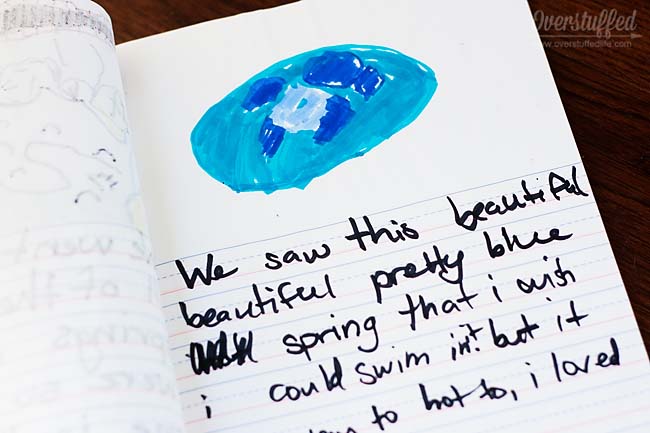 Daughter #2's vacation journal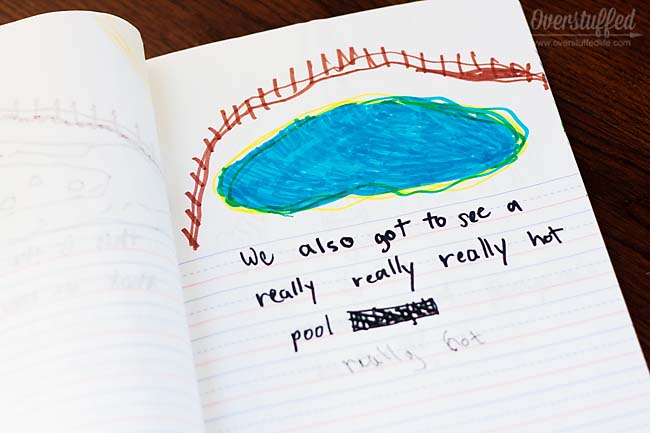 My photo (post is here: Yellowstone National Park)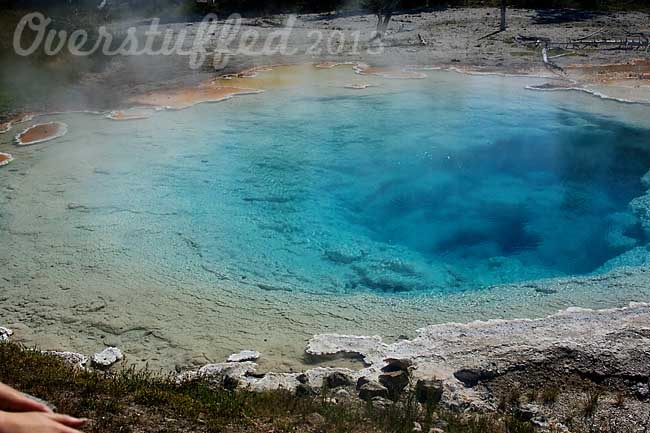 The thing about creating memories is that you always have to record them, too. I can't tell you how many times I've opened up an old journal and read about an experience I had completely forgotten.
These vacation journals will be a way to remember all the little moments that make a vacation wonderful—especially since they're through the eyes of children!
Happy vacationing!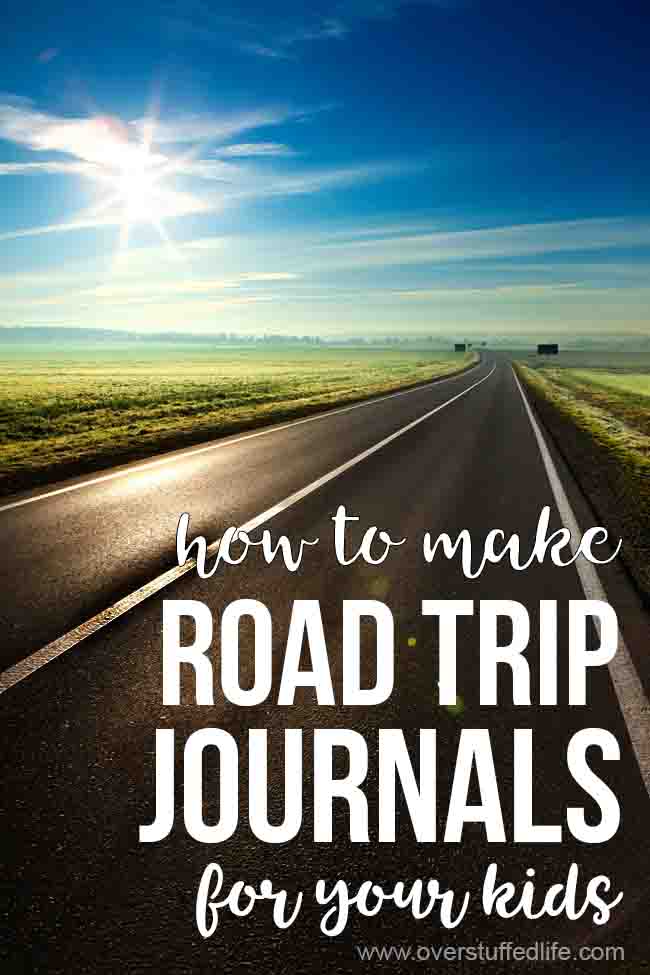 More ideas for composition notebooks:
This post may contain affiliate links, for more information, please see my disclosure.