Planning a Disney Trip? 4 Things to Do Before You Go
A trip to Disney can be overwhelming—here are 4 tips for planning your first Disney vacation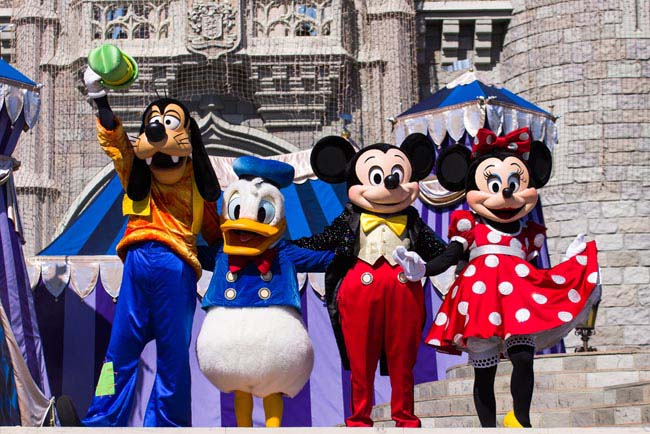 Booking a trip to Disney? Book through Get Away Today! Use code STUFFED10 to save an extra $10 on California packages.

Get Away Today currently has EXTRA DAY FREE AT DISNEY promotions going. Check out pricing here!
Welcome again to my Disney expert, MaryFran! She's been to Disney World many times and is always working on planning her next trip. Since she has planned so many Disney trips, she has some great quick planning tips for you today that are important for the Disney planning process—these tips apply to both Disney World and Disneyland.
Planning a family vacation is overwhelming enough, but add in the Disney factor and it can be even more overwhelming—especially if you have never been there before!
Aside from the obvious things like arranging travel, purchasing your tickets, and reserving your hotel (my money saving tips for Walt Disney World can help you with that), there are a few little things that definitely should be done before you go to ensure that your trip is the best it can possibly be.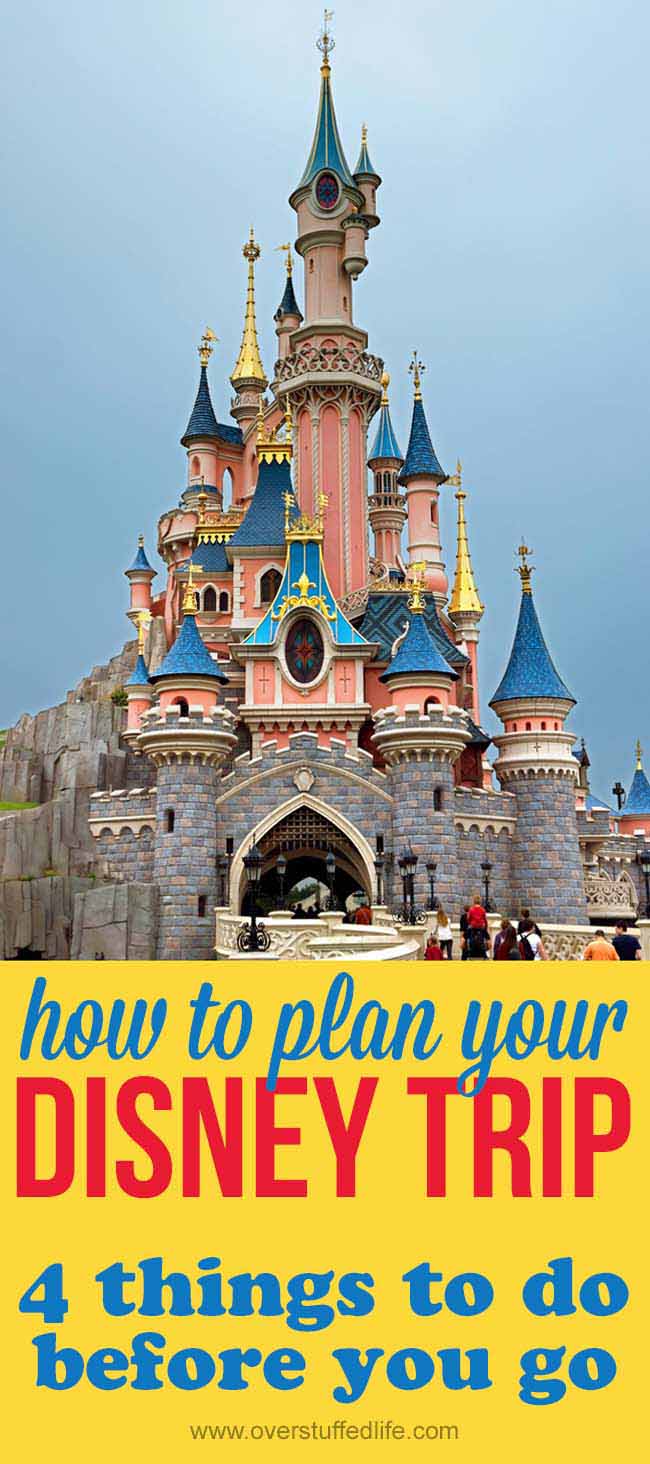 4 Things to Do Before Your Disney Trip
(This post contains affiliate links)
1. Start using your Disney Visa Card
This is one of the biggest ways I save money at Disney. As soon as I know that we will be traveling to WDW in the future I switch to using that card for more of my daily purchases to gather more reward points.
If you are planning a trip to Disney, consider getting the Disney Rewards card if you don't already have one—and use it! If you have a friend with one they can refer you and get reward dollars. There are many incentives for using the card that will make your Disney trip better. The full perks of the card can be viewed here: Disney Rewards Card Perks
Note: I do not advocate getting a credit card if you will not pay it off every month (the caveat of 6 months financing for your Disney Vacation). Use it for things you would already be purchasing and pay them off immediately!
2. Make a concrete plan for your Disney trip
Knowing what to do and where to go once you're in the park is probably the most overwhelming part about Disney! If you haven't made a concrete plan, you'll find yourself wandering around and doing things on a whim—and missing the best parts of the park!
Check the daily schedule for the park or parks that you will be visiting. Check the opening and closing times, if they have extra magic hours for those days, and if there are any special parades or performances times. Make a list of the events you want to attend.
Using the schedule and your list, develop a plan for what days you will be where and make your FastPass+ reservations up to 60 days in advance if you are going to Disney World (Disneyland FastPasses can only be reserved the day of).
Research dining options and make your dining reservations. Many of the restaurants fill up quickly so you will want to make your reservations as soon as possible. Where you eat will influence which days you attend each park.
You can reserve dining at Walt Disney World up to 180 days in advance by calling 407-WDW-DINE or by clicking this link: Disney World Dining Reservations.
You can reserve dining at Disneyland up to 60 days in advance by calling 714-781-DINE or by visiting this link: Disneyland Dining.
3. Find a Disney appropriate bag
While you are at Disney you will be walking a lot and you will be riding rides. You'll want to find a bag that's comfortable for you to wear, can hold all you need, and that you can easily take on rides with you.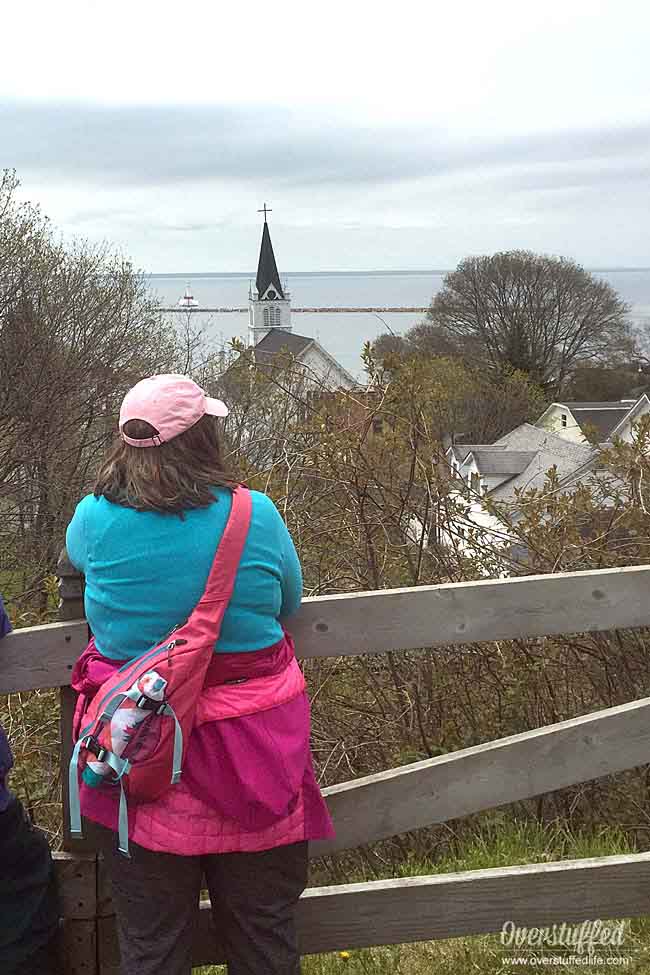 This is a photo I took of MaryFran on a girls' trip we took recently (sadly, not to Disney)—it shows her sling bag well. You can see the straps that are currently holding an umbrella. -Lara
I use this sling bag. Usually, I am the only one to carry a bag when we go to a park (the others do not need to go in the bag check line then). I like this bag because it is small enough that I can wear it on rides and it slides from the front to the back easily. It also has straps that we use for jackets, an umbrella, or water bottles.
String backpacks are good for kids to carry at Disney. They are lightweight and can carry everything they need (or buy) while at the park. This Mickey bag would be perfect for a Disney trip.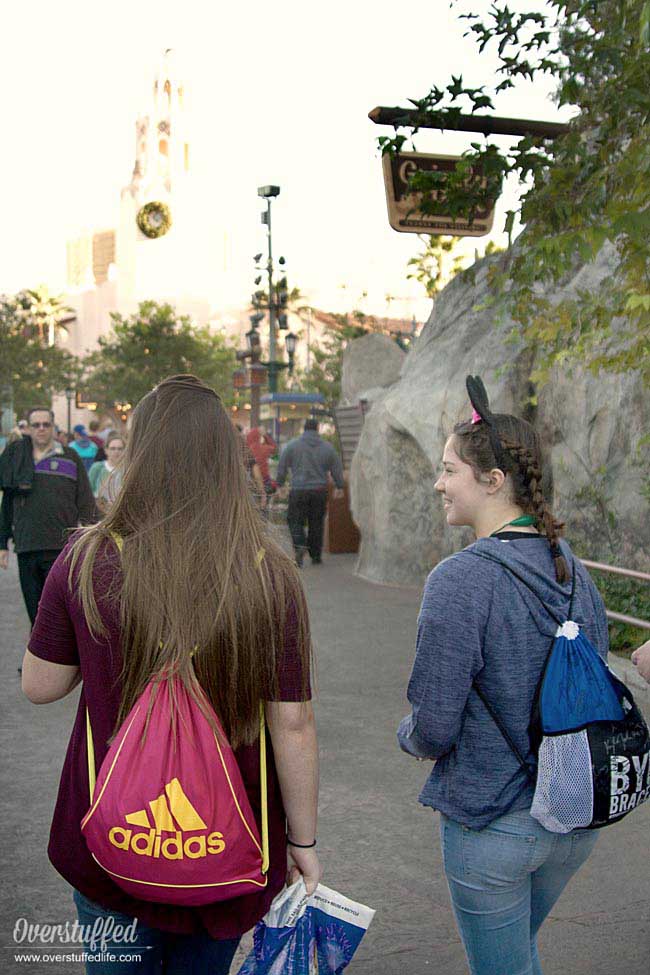 My girls at Disney's California Adventure wearing their string backpacks. -Lara


What to put in your bag:
4. Pack matching clothes
I know it sounds challenging but it actually speeds up the packing process (especially with the indecisive set)! When the family was younger we went for matching colors, but now that they are older it seems to have changed to themes. We have a Green Bay Packer day, a Michigan Tech day, and a tie dye day, to name a few. The possibilities are endless.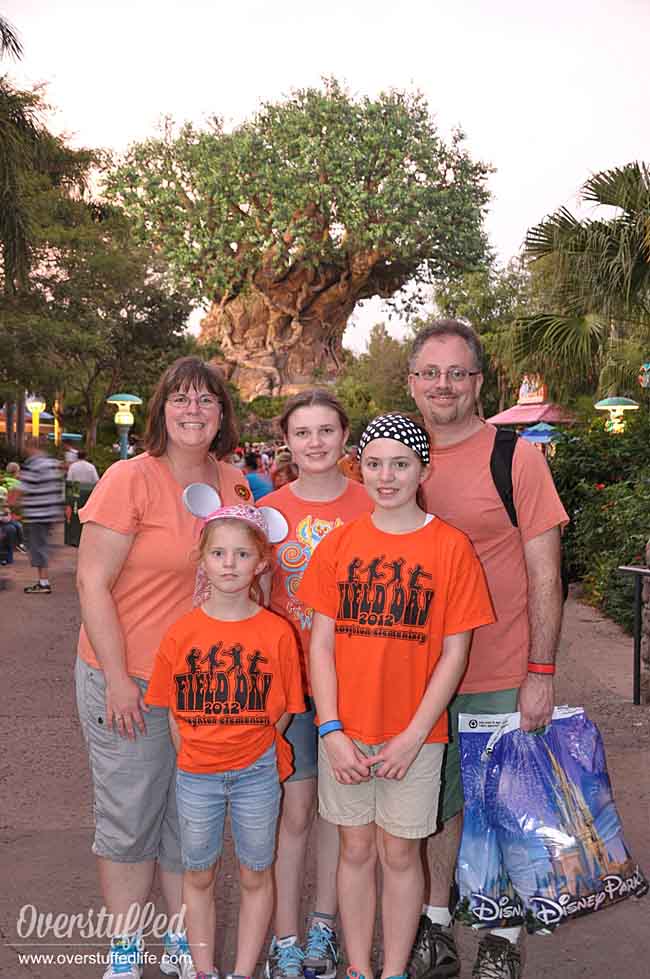 Not only does it help in packing but it helps when trying to locate someone in a crowd. One time when we went with a group of seven we had split up into two groups—you guessed it—group one (moms and kids)—group two (dads). The dads had gone off to ride a roller coaster that the rest of us had no intention of going on and we were meeting in a large outdoor amphitheater. Thankfully it was orange day. We easily spotted the two men in orange shirts walking into the amphitheater right away and they were able to find the five of us quickly.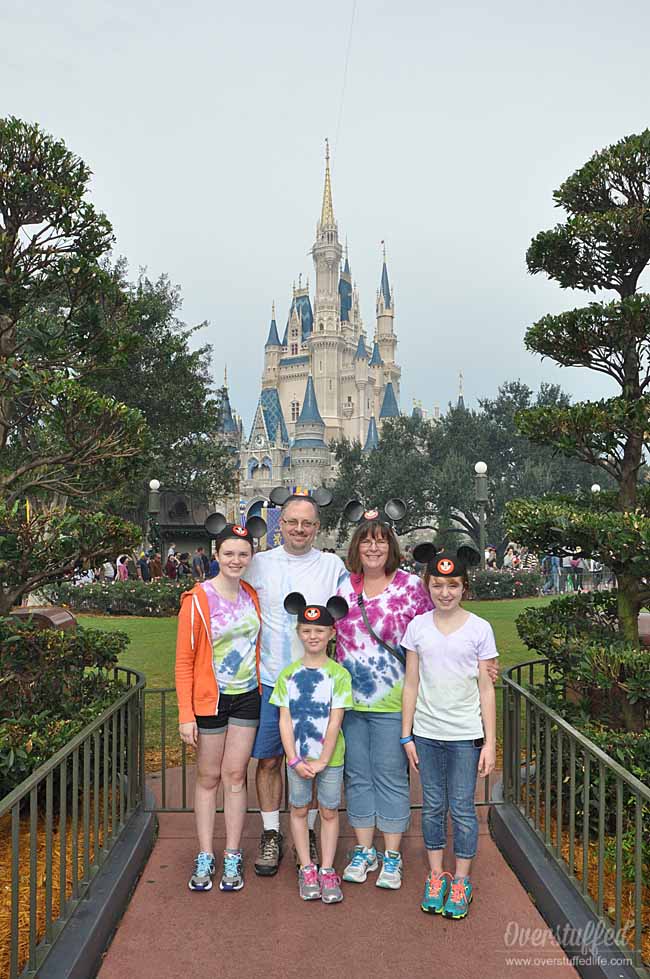 On a side note—everywhere in the world that we have traveled people will always strike up a conversation when we are wearing our Packer or Michigan Tech gear.
A note from Lara:
These are definitely all things that are important to think about when you take your family trip to Disney. I wish we would have had a better plan going into our first trip—but now we know for next time! And I especially love the matching t-shirts idea, don't you?
If you are planning a vacation to Disney, I highly recommend you book through Get Away Today. They have awesome deals on packages and exceptional customer service—they want you to have the best Disney trip ever, too!
If you book a Southern California package with Get Away Today, be sure to enter the code STUFFED10 at checkout for an extra discount. You can also mention Overstuffed while booking over the phone to receive the same discount. CLICK HERE TO BOOK NOW!
Have an amazing trip!
---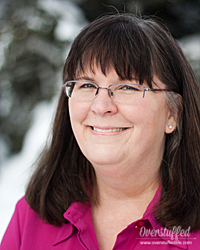 MaryFran is the Disney expert at www.overstuffedlife.com. She has been to Disneyland once and Disney World a whopping 8 times! MaryFran is a planner by nature, so she is always planning for her next Disney trip with her husband and three daughters. When she isn't planning a Disney trip for her own family, you can bet she is helping a friend plan their trip! Now, she'll be helping you plan your Disney trips here at Overstuffed.
Find out even more about MaryFran and her love for Disney here: Meet MaryFran—Overstuffed's Disney Expert
Read all of MaryFran's articles on Overstuffed: How to do Disney right!
This post may contain affiliate links, for more information, please see my disclosure.