Save Christmas Stress and Start Planning Now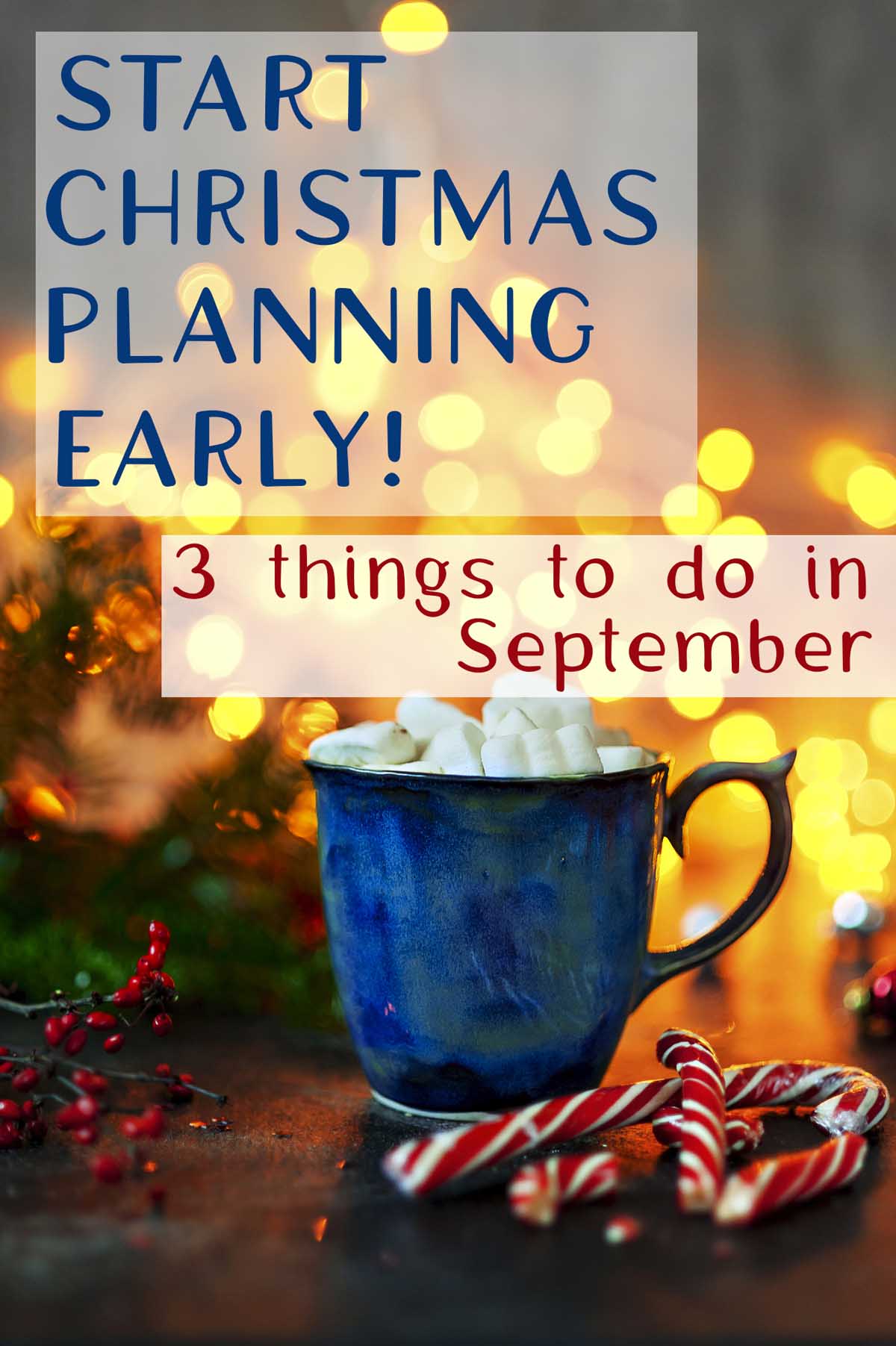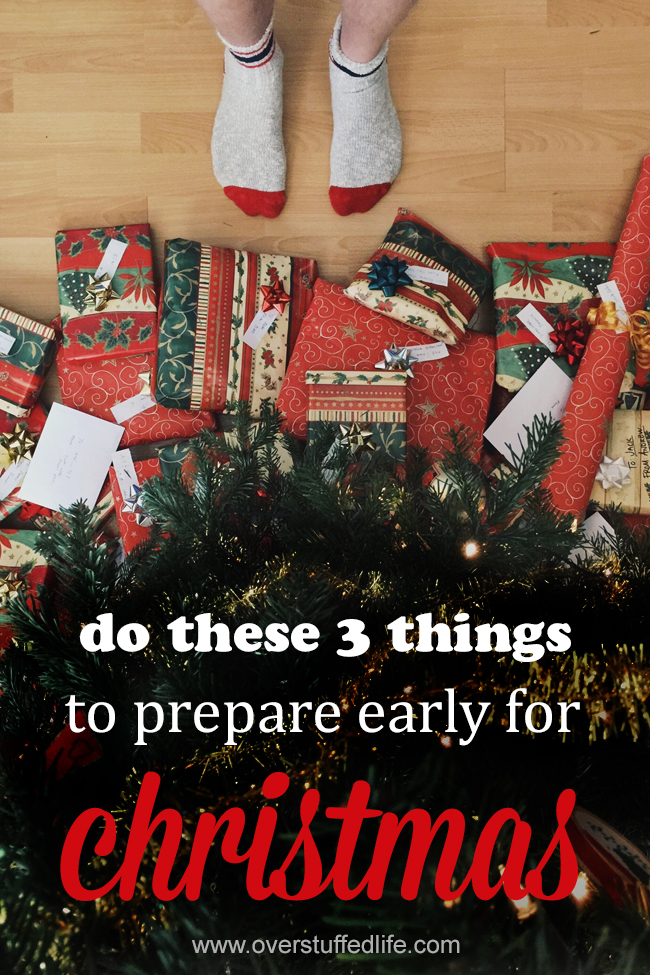 This post is sponsored by Minted, my very favorite place to design and print my holiday cards.
It's that time of year—not even Halloween yet and already time to start thinking about Christmas. It feels ridiculous, but it isn't. Christmas is typically one of the most stressful times of year because there is so much that must be done, more activities and parties to attend, and, if you have kids, they are also much busier than they are the rest of the year. But Christmas is not supposed to be stressful! It's supposed to be a time of cheer and happiness, comfort and joy—right? By simply doing a handful of things right now in October, you will lessen the December insanity by quite a bit!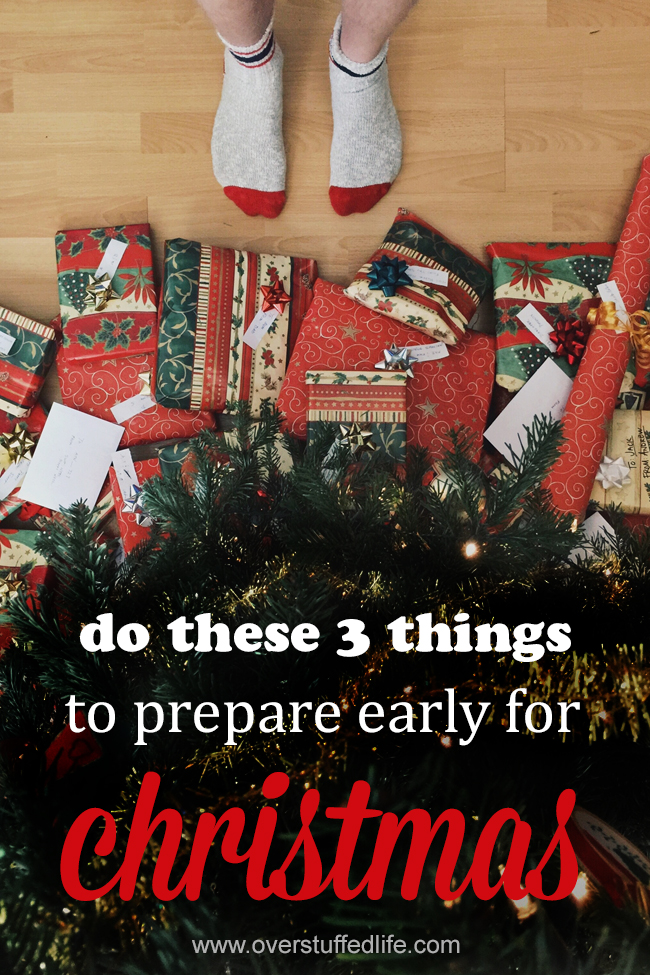 ---
Make sure to check out our Ultimate Holiday Gift Guide—Find hundreds of gift ideas for EVERYONE on your list!
---
Even though you might not have your Halloween costumes figured out yet, spend a little time this fall planning the following three things:
Do These 3 Things Now to Prepare Early for Christmas
1. Christmas Gifts
You don't necessarily have to start shopping now, but you should start making lists. Start listening to the things your kids and loved ones are talking about and jot down some ideas for gifts. It's certainly not too early for your kids to start writing their Christmas lists, either (mine start in July I think).
Check out this Christmas list printable for helping your kids organize their lists into wants, needs, books, and clothing. The internet is full of wonderful gift guides to help you find the perfect gift for each person in your life, too. Start looking through them (typing "gift guide" + the type of person you are shopping for into Pinterest is a good place to start) and at least begin to save good gift ideas.
I recommend beginning to shop this early, too—just remember that the more you get done now, the less you have to do in December when you are worn out and there are crowds everywhere! Plus, it helps you spread your budget out throughout several months instead of just a few weeks.
2. Christmas Food
Are you hosting Christmas dinner? Start looking through cookbooks or online recipes now and get your menu nailed down.
Always give a goodie plate to your neighbors? Start planning exactly which treats you'll be giving this year, whether it's the same as it is every year or something new you're excited to try.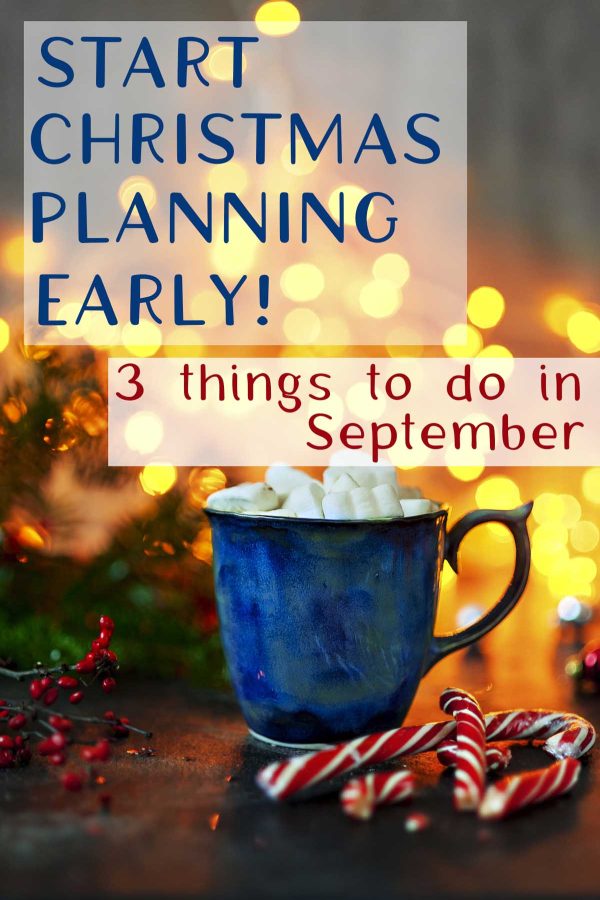 Once you have all of the food planned out, start buying the ingredients little by little during your weekly shopping trips. This way it doesn't kill your Christmas budget and you'll have it all on hand when you are ready to start baking.
3. Christmas Cards
I may have put this as #3 on the list, but I actually feel it's the most important thing to prepare now. If you send Christmas cards out, you need to have your photo taken ASAP, you need to have your addresses ready to go, and you need to design the card—all well before Thanksgiving, preferably. For more detailed information on getting cards out with no stress, check out my Stress-free Guide to Sending Christmas Cards.
I use Minted for my Christmas cards every year, and that's because they are set up to help me do everything without stress. I mean, they are also amazing cards—they use high quality papers and their designs are always absolutely gorgeous—but their practicality trumps all.
Hands down, the best part of using Minted for your holiday cards is that they offer FREE envelope addressing. Yes, you read that right. Free envelope addressing. All you have to do is upload your address file to their website and choose the design for your envelopes. You can have them match the design of the card you chose, or you can do something entirely different. You can also have them add your return address for an extra fee. Or you can buy their beautifully designed return address labels.
When it comes to actually designing your card, you can use a preview option which puts your chosen photo into all the designs. This always helps me to make the best choice because there are no surprises about how your photo fits with the colors and the greeting placements. (See this option in action here: Stress-free Guide to Sending Christmas Cards.)
If you aren't ready to purchase your cards and want to take advantage of a current promotion, you can buy now and personalize with photo and text later! Just be sure you know how many cards you will be sending and know that you do have to choose a design at the time of purchase. See how convenient everything is? I honestly could kiss them for the addressed envelopes. It has saved me hours and hours of time and a lot of stress.
This year, I don't have my photo taken yet, but I do know that it will be horizontal this year since the last two years have been portrait oriented. I chose my favorite designs from Minted's new holiday collection this year and will be trying to get photos that work with these particular designs—and then I'll choose the best one. All before Halloween, hopefully!
For your convenience, I've placed affiliate links directly to the card under each design.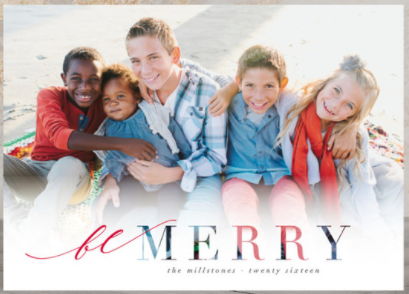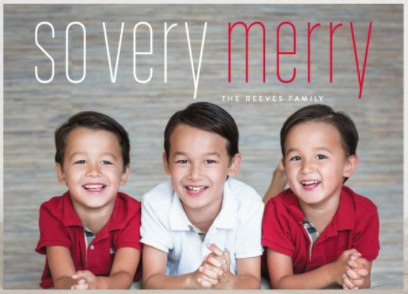 Merry Holiday Card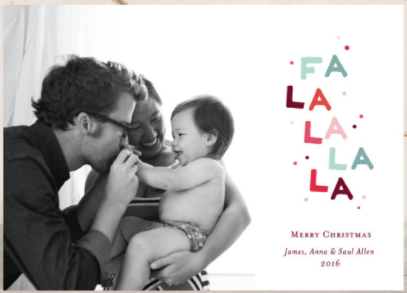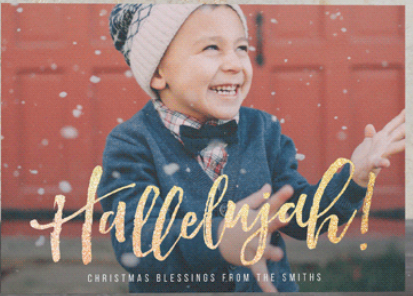 Hallelujah for the Holidays Card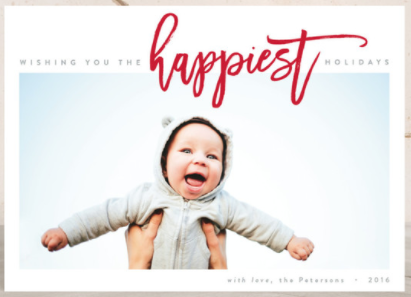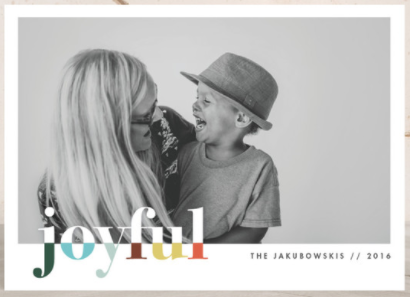 See what I mean about the beautiful designs? Which one do you think I should pick? Because right now, I pick all of them, and it was difficult to narrow it down to just these few! Go check out their cards and get started on your stress-free Christmas now! Good luck!
This post may contain affiliate links, for more information, please see my disclosure.