Chewy Gluten-free Holiday Cookies
We're always looking for new gluten-free recipes around here, and this one is a goodie! They were gobbled up pretty darn fast! We adapted the recipe from Alton Brown's "The Chewy Gluten Free Recipe" because we didn't have all the ingredients on hand.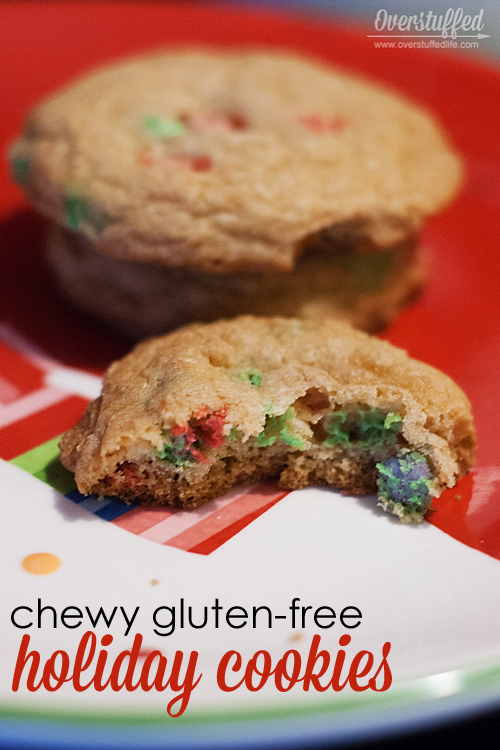 Ingredients
2 sticks of butter (non-salted)

2 cups + 2 tbsp

Gluten Free Mama Almond Blend Flour
1/4 cup corn starch
1 tsp xanthan gum
1 tsp salt
1 tsp baking soda
1/4 cup granulated sugar
1 1/4 cups brown sugar
1 egg
1 egg yolk
2 tsp milk
1 1/2 tsp vanilla
1 bag of baking M&Ms (I used Christmas baking M&Ms, but obviously you can make these year round!)

Directions
Melt the butter in a saucepan over low heat. Once melted, pour into the bowl of a stand mixer.
In a medium bowl, whisk together the Mama's Almond Blend flour, cornstarch, xanthan gum, salt, and baking soda. Set aside.
Add both of the sugars to the mixer bowl with the butter and cream together on medium speed for 1 minute. Add the egg, egg yolk, milk, and vanilla extract and mix until well combined. Slowly incorporate the flour mixture until thoroughly combined. Add the M&M baking chips and stir to combine.
Chill the dough in the refrigerator until firm, approximately 1 hour.
Preheat the oven to 375 degrees F.
Shape the dough into balls and place on baking sheet for 10-12 minutes (don't overcook).
I hope you enjoy these cookies as much as we did!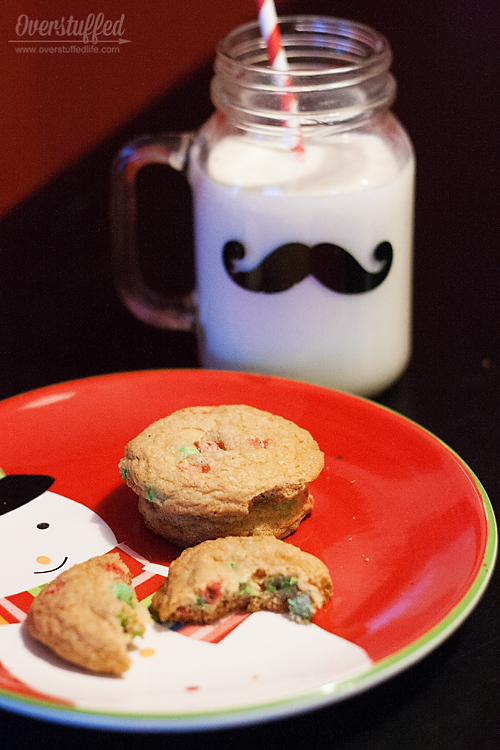 This post may contain affiliate links, for more information, please see my disclosure.