Every summer I have great intentions of doing chore incentive programs that are more intensive than the ones we do during the school year. I have visions of happy children happily practicing their instruments before watching TV, joyfully doing their chores before going out to play, and most of all, never fighting or arguing or talking back.
While I know these are fairly unrealistic, I am determined to keep trying. This summer, I came up with a little program inspired and pieced together by several things I found online. We are doing a point system (you can click to make it bigger):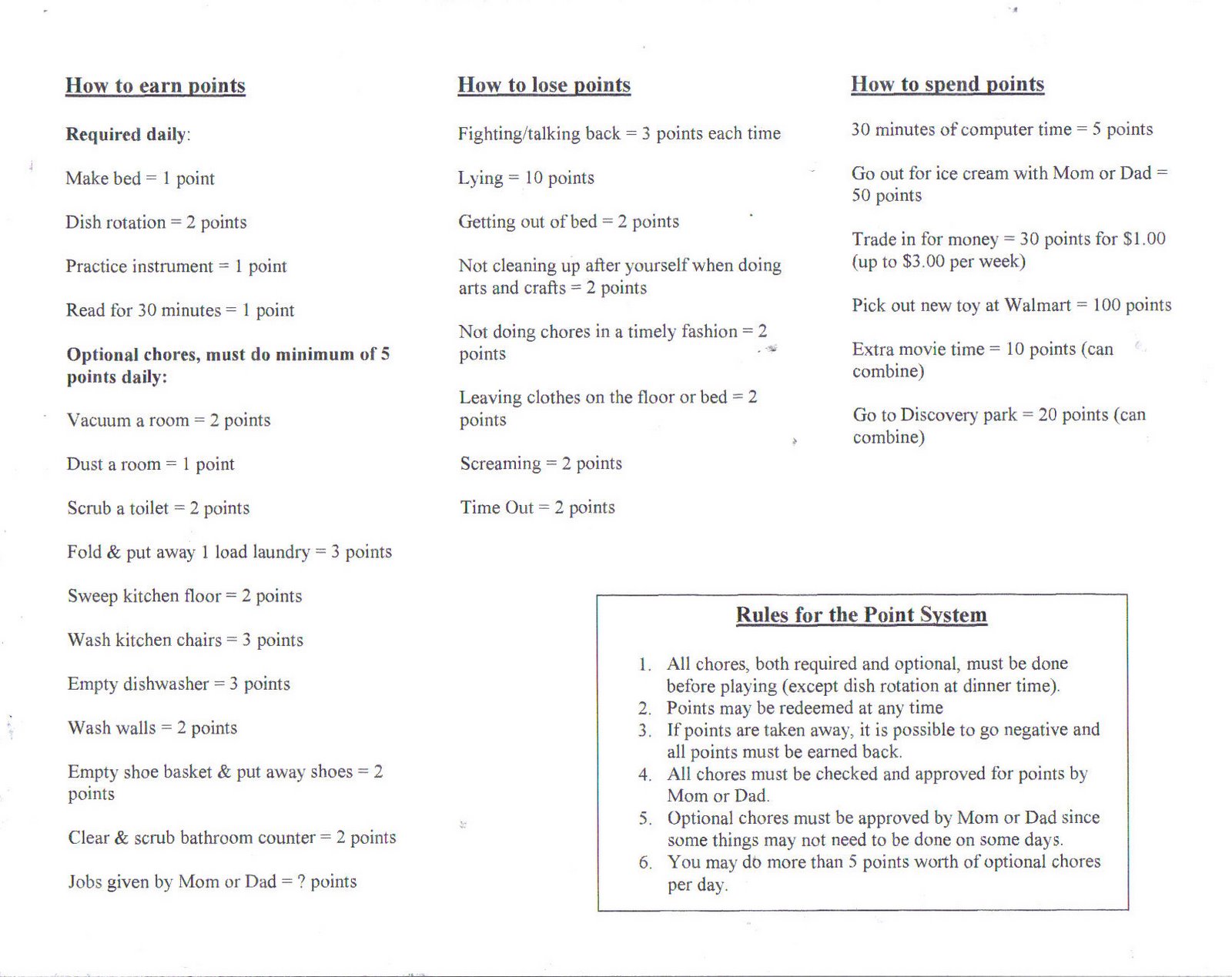 You can download a .pdf of this document HERE if it is helpful to you.
I think it's pretty straightforward, and today is the first day that we're implementing it. The girls (ages 5 and 7 this summer) seem pretty excited about the rewards, and of course are quite gung ho for today. We'll see how long it lasts.
To keep track, we are using jars and pompoms. If they go into the negative, the pompom goes outside their jar so that I know when they earn points those actually go back into the bank. They can redeem their points at any time, as long as they have enough for what they are hoping to get.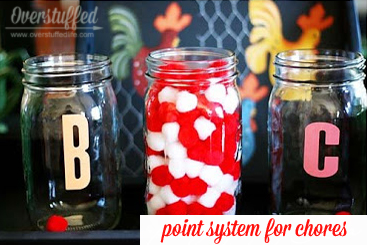 Hilary gave me a website called Handipoints, that helps you keep track of points and gives other incentives for the kids. It is really cool, but I decided not to go that route because my kids need a visual reminder all the time. Also because my middle daughter isn't into playing on the computer and because I am not likely to be very good at inputting the points. It is pretty cool, though, and if you think it might work for your family, you should check it out.
(2023 update: Handipoints no longer exists, and I have not found a good alternative)
Now, if I can just keep this going for the whole summer, life might be wonderful.