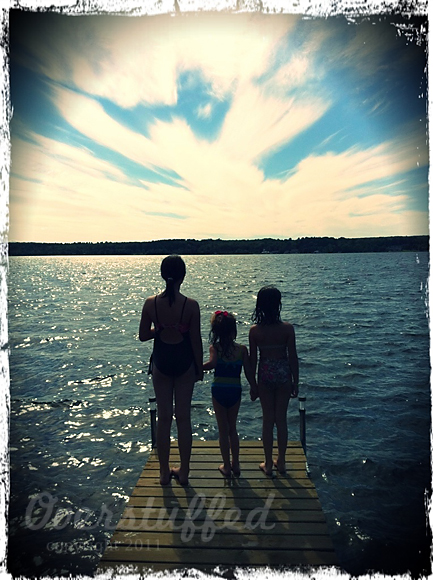 This week, we introduced the Family Rule Book, which is part of my Project Walking Into a Hug. It took nearly two hours, but together we came up with about 30 family rules and their attached consequences. At first, the girls seemed to think that things like "not spitting on people" and "don't slam doors" were the most important rules to worry about, but we eventually got them to come up with things like "be kind to your sisters" and "quickly obey" and a several more really good ones.
So far it is making a huge difference in our household. Partly because they had a say in it! They helped to make the rules and the consequences that are attached to them (many of them are more harsh than I would have thought up if I were doing this myself)(and I'm a mean mommy)(my kids tell me so all the time), so they know exactly what to expect.
The only thing I'm seeing an increase in is tattling. I am never sure how to deal with the tattle tale problem, but if you have suggestions, I'll certainly try anything.
This next week the focus will be on Consistent Consequences. Basically, consistently and unemotionally administering the consequences that are already written in the book. This will just be extra practice with the Family Rule Book, since that's what we've been doing this week already. The hardest part for me is to drop what I'm doing and just do what needs to be done. Staying unemotional can also be hard, but I'm getting better at that, and I promise it works.
Here's to another week of becoming the mother I want to be.