Happy New Year Glitter Printable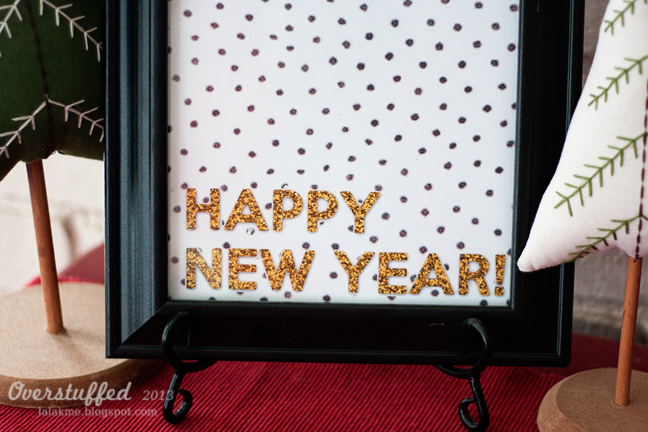 New Year's always gets the short end of the stick when it comes to holiday decorating. I don't usually take my Christmas decor down until New Year's Day (or even a few days later), so decorating for a holiday that comes and goes so quickly after Christmas is never top priority.
But I'd like it to be.
My biggest obstacle is that I generally lie around doing almost nothing in the days between Christmas and New Year's Eve. It's cold, the days are short, I have very few commitments, and cozying up on the couch with a book feels pretty wonderful. So, if I'm going to do any sort of decorating for New Year's, it's going to have to be quick and easy.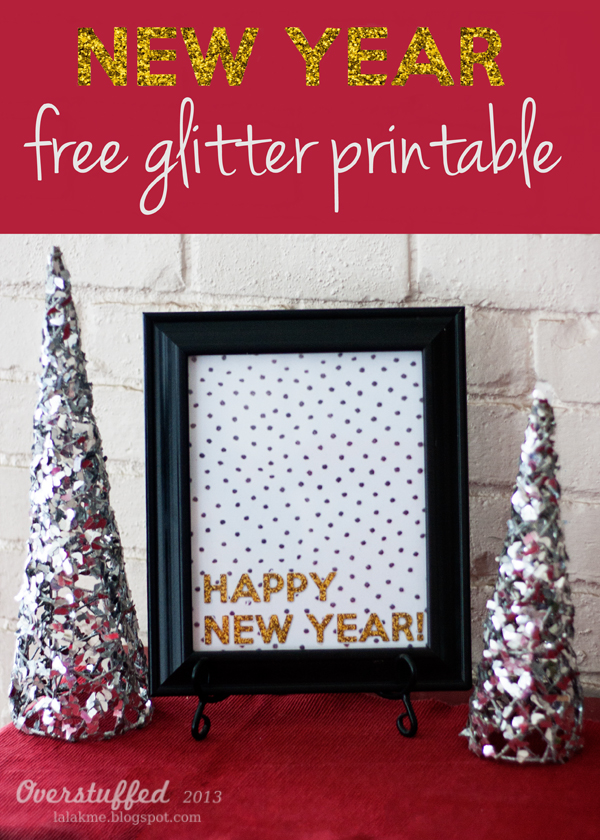 Enter my favorite easy holiday decorating method: printables.
I recently learned how to do a fun new technique with glitter in photoshop, so I dragged myself off the couch to try my hand at a glittery New Year's printable.
This is what my Christmas decorations looked like (you can find the Let Earth Receive Her King printableHERE).
And here is what it looks like after switching out the printable. This took me less than one minute, leaving plenty of time for lounging around eating Christmas chocolates and reading on my new Kindle. Later, I decided to switch out the Christmas trees for some silver glittery ones I had (see top picture in post). This involved walking across the room and doing a switcheroo of Christmas decor–again leaving me plenty of time to lie around on the couch today.
I wasn't sure how the glitter would look once it was printed, but it looks pretty darn real, don't you think? I was impressed, anyway. (I did print it on glossy photo paper, which makes it more sparkly than if I printed on cardstock.) I foresee many more glittery printables coming in 2014.
Click image to download from Flickr.
Happy end of 2013—I hope you are spending it as lazily as I am!