How Changing Your Wardrobe Can Change Your Life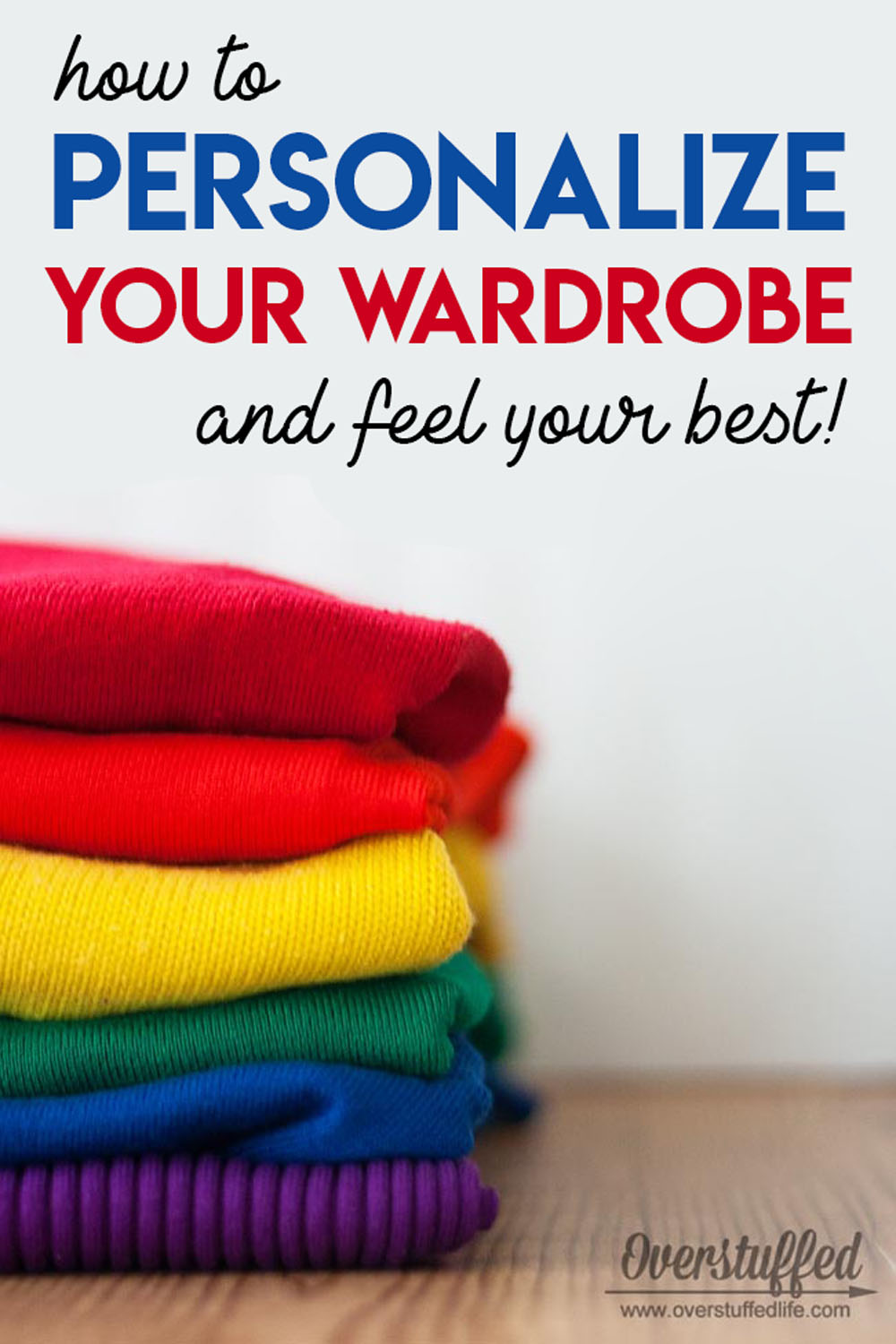 Do you ever feel like your clothes aren't working for you? Learn how to create a wardrobe that is perfect for you by learning your unique energy type and stop wasting time and money on clothes that you don't feel good wearing!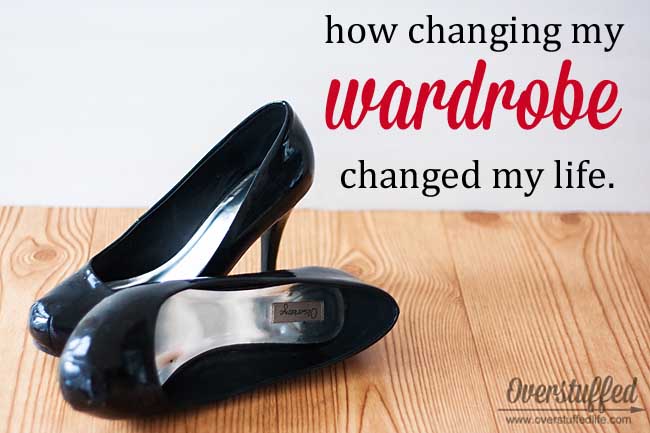 This post has been sponsored by Dressing Your Truth® All opinions and experiences are mine alone.
"Mom, I don't feel very pretty in here."
These were the words my then 12-year-old daughter whispered to me while we were shopping at a big mall in Chicago. We live in a small town, and big shopping malls aren't something we get to see very often, so it is always exciting to have the chance to go shopping in a big city.
But her words rang true to me. I didn't feel very pretty in there, either. I was surrounded by stylish perfection: stylish mannequins, stylish shoppers, stylish clerks, stylish furniture. And I didn't feel like I measured up. I felt fat and frumpy and a far cry from stylish.
As a woman I have always chased after some sort of beauty "ideal." Unfortunately, I have too often looked outside of myself to find it.
I found it so frustrating to try to dress like the fashion world told me to dress, or to copy others who looked amazing. It doesn't seem like that should be frustrating, because the fashion world knows what's up, right? And if I dress like my always put-together stylish friend, I would also be put-together and stylish, right? Wrong.
While not everything I ever wore was a miss, many styles and colors simply did not work for me. I had no idea what I was doing wrong. I tried so hard to dress like the other moms I hung out with who seemed to have style down, but most of the time I just felt frumpy and not myself.
And then, in 2012, something came along that totally changed the way I looked at my wardrobe. I noticed a few of my friends were talking about something called Dressing Your Truth on Facebook and Pinterest. I got curious, and started looking into it myself.
And what I found out not only changed my wardrobe, it completely changed my life.
Dressing Your Truth isn't just about how you dress. It's learning about your specific Energy Type and how that affects every part of your experience.
I took the free course to learn my Energy Type, and once I recognized that I was a Type 4℠ , I was finally able to understand why so many things I tried to wear didn't work for me. I was able to understand why I loved certain clothes in my closet and not others.
Once I purchased the Dressing Your Truth course, I finally started to feel put-together and stylish—and it wasn't even that difficult once I got the hang of using the tools that DYT taught me.
UPDATE: The DYT Course is now totally FREE!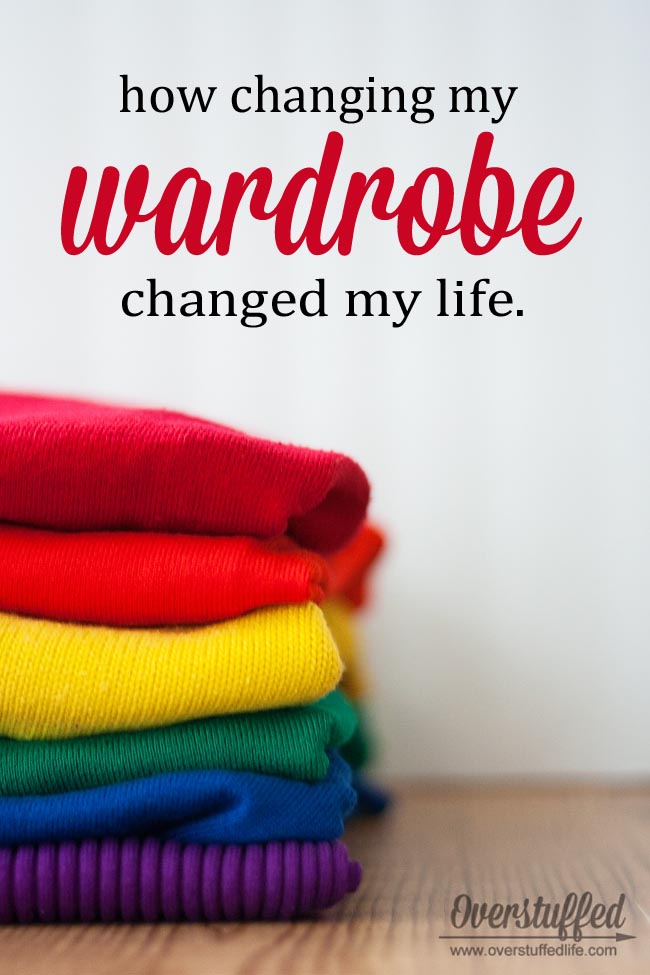 Following are four ways that DYT changed my life for the better:
1. I've saved money
Any money I spent on purchasing the course has come back to me ten-fold because I don't buy things that don't work for me anymore.
I can't tell you how many times I would buy cute clothes only to feel silly or frumpy in them. My Goodwill donation box was filled with these clothes way too often, and I always felt guilty about the money spent on things I never really wore.
I still make occasional mistakes while shopping, but using the tools DYT has given me, I am more likely to say no to things that don't work before I buy them. This has saved me hundreds of dollars in the past three years.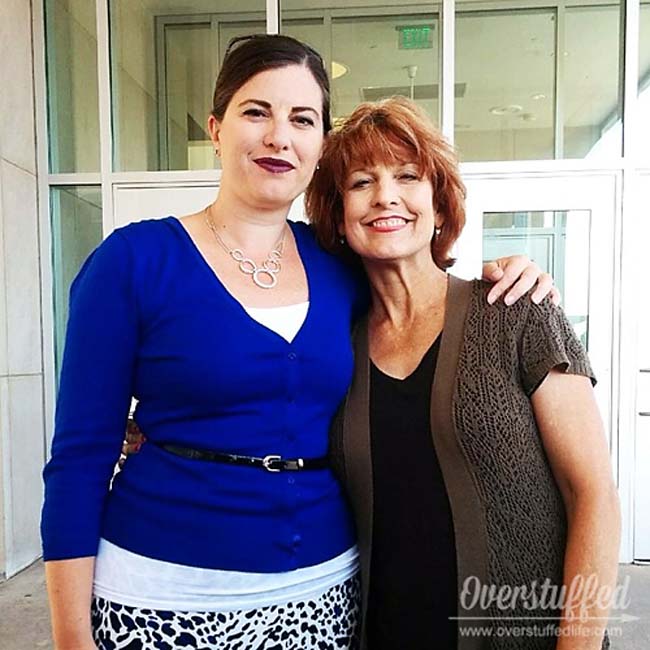 2. I've saved time
First of all, it saves me time when I am shopping for clothing. I can quickly scan items and know whether or not they fit my Energy Type. This way, I don't spend any time trying on things that are the wrong color or style. My time in the dressing room is then mostly used to determine if things fit properly.
The first time my mom came shopping with me after I started dressing my truth, she was absolutely amazed at how quickly I was able to find a lot of stuff that looked right on me. (I still actually wear most of the clothes from that shopping trip in February 2013!)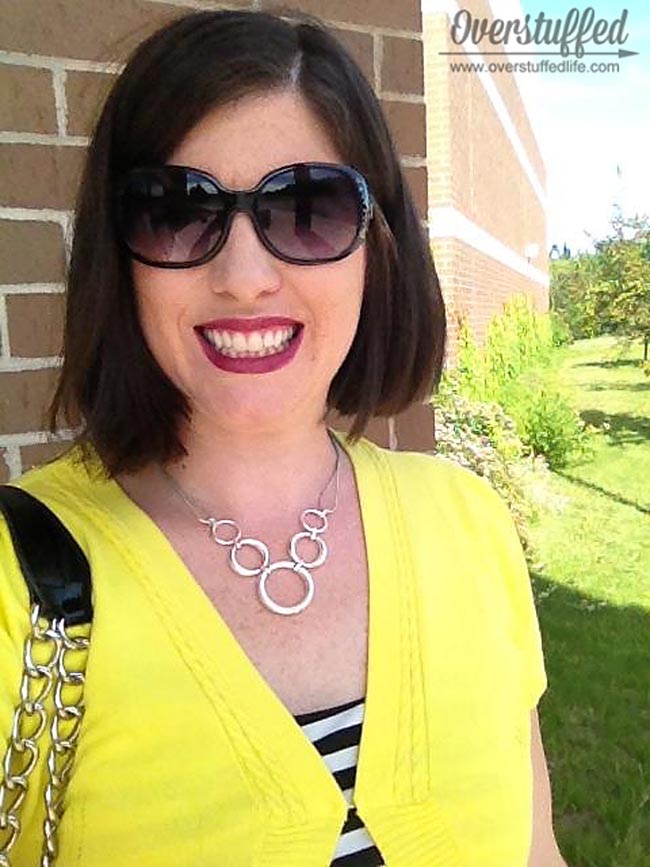 Secondly, DYT saves me time getting ready every day. I used to try on 5 or 6 outfits every morning before I found the one that I was okay with wearing to work or to church or to a playgroup that day. Not only was I taking forever to get ready, I was generally left with a mess to clean up after trying on so many different outfits!
Now my wardrobe consists only of items that I feel great in, so I am usually happy with the first outfit I pick out. Plus, my entire wardrobe now coordinates with itself in a way it never has before, meaning I can mix and match pieces very easily. This also saves me a lot of time and has given me more use out of each piece in my wardrobe.
3. I feel more confident
I am sometimes amazed at how wearing the right thing for me boosts my confidence. Especially right now when I am dealing with health issues, dressing my truth always helps me feel better somehow.
Wearing clothing that suit my Energy Type helps me feel more confident even though my weight isn't where I'd like it to be right now. When I wear things that do not honor my nature, I notice my weight issues and spend my day feeling fat.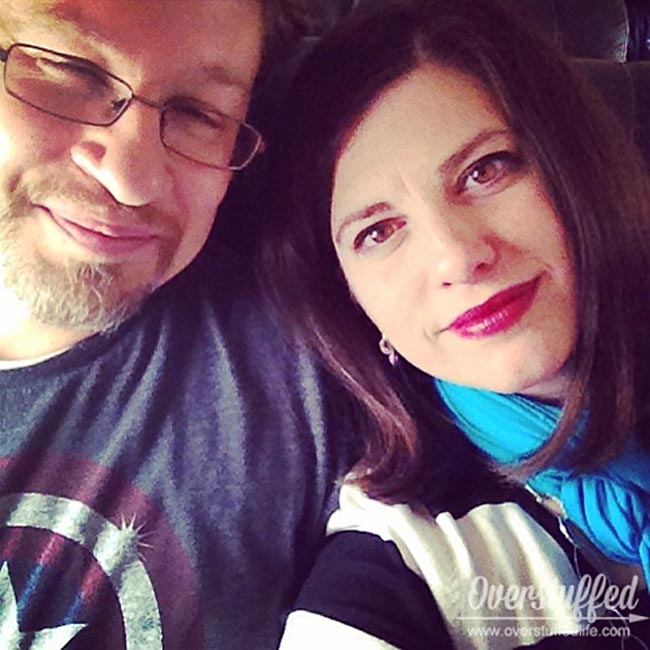 4. I trust myself
I actually used to dress my truth naturally when I was in college. I absolutely loved to dress up. I've never been able to pull off the jeans and a t-shirt look the way others can. Since I was a vocal performance major, dressing up was something that nobody batted an eye at.
But later, when I got married and started having children, people were always asking me why I was so dressed up and I began to feel self-conscious. I gradually stopped dressing the way I loved to dress and tried to conform with the other moms—moms who could pull off jeans and t-shirts and look totally put together.
I just ended up feeling frumpy and awkward and like I never quite fit in.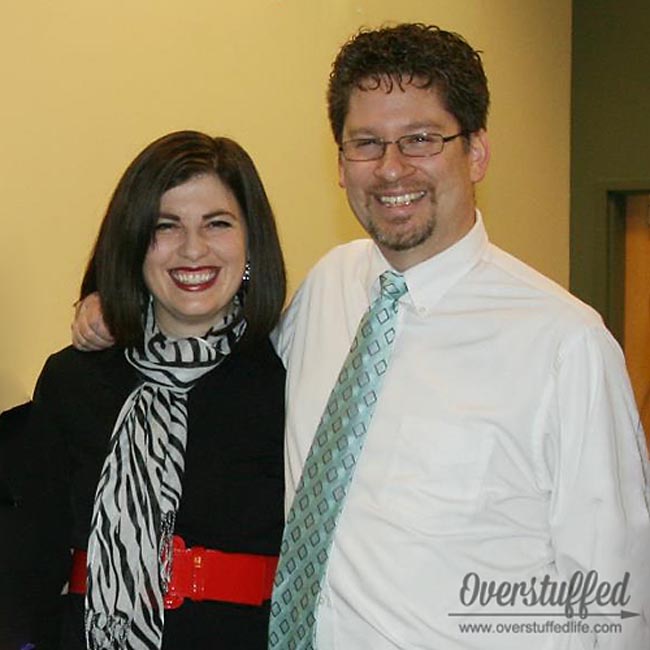 This doesn't mean I never wear jeans and t-shirts anymore. It just means I know how to pick the right jeans and the right t-shirts and now I can pull off that look with the best of them. But it also means that I have finally given myself permission to dress up as much as I want to and don't worry anymore what others think.
And I finally feel pretty no matter where I am…even if it's a stylish shopping mall in Chicago.
This permission to be myself has leaked into other areas of my life. I feel more comfortable in my own skin and spend a lot less time worrying about whether or not I fit in with other women or if I'm saying the wrong thing. It's been very liberating.
That has been the very best part of the DYT experience for me. Learning to honor my own nature—and also learning to honor the different natures of others around me—has helped me to be happier and healthier in all aspects of my life.
Want to change your own life….starting with your wardrobe?
First, find out which of the four Energy Types you are by clicking here: Free Energy Profiling Course.
Second, start your before and after once you have assessed your Energy Type. This used to cost $297 but is now completely free!
Once you've done that, you will want to purchase a style kit (I always have mine with me while shopping!) to help you while in the dressing rooms to make sure your choices fit your truth.
If you prefer to read a book instead of working with an online course, Discover Your Type of Beauty by DYT founder Carol Tuttle is the resource you need to get started.
I encourage you to find your Energy Type and find out how to dress for YOU. Are you a bright and animated Type 1℠, a soft and subtle Type 2℠, a rich and dynamic Type 3℠, or a bold and striking Type 4℠? Seriously, go find out now, and change your life in the same way I changed mine.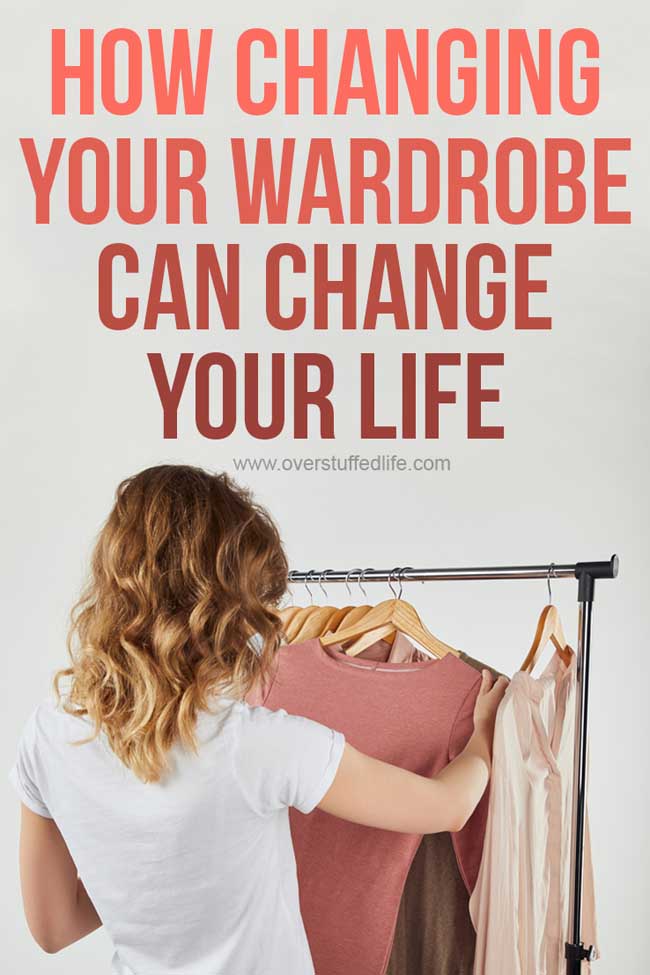 This post may contain affiliate links, for more information, please see my disclosure.