How to Eat Gluten-free at Disneyland
Worried about your dietary restrictions on vacation? It's super easy to eat gluten-free at Disney—here's how!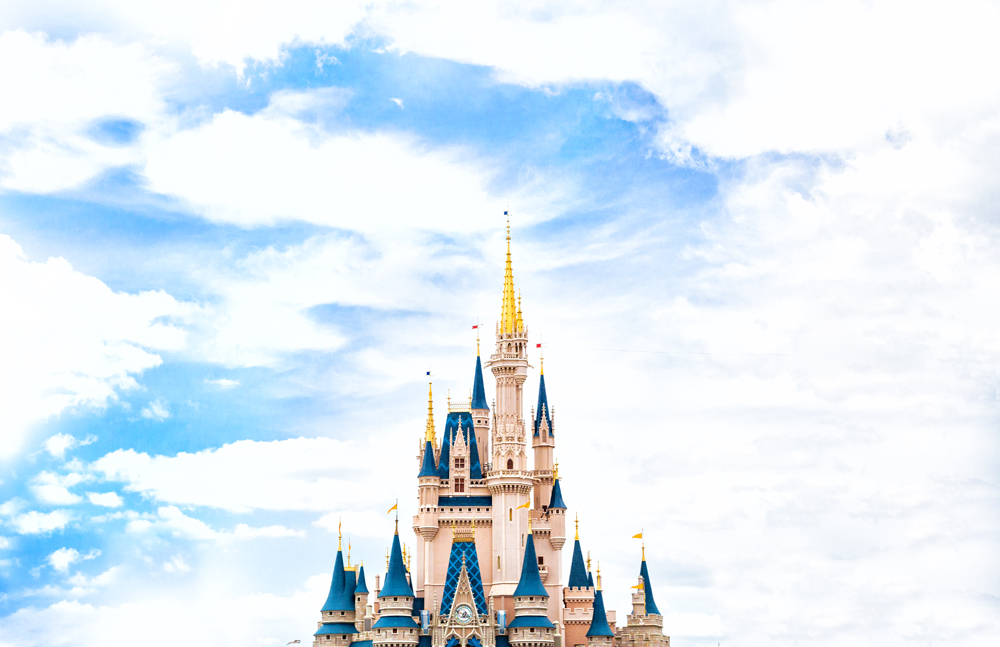 This Christmas, we will be gifting our children with their first trip to Disneyland. I've been a little bit worried about how to manage the gluten-free eating while we are there, so I asked my Disney expert friend Kim at Get Away Today to help me learn all about the gluten-free options at Disney. I am so relieved at how gluten-free friendly Disney is! Not only are there a ton of food options that are safe, there are multiple ways to help you keep your peace of mind about the food so you can concentrate on what you came for—having a great time!
Booking a trip to Disney? Book through Get Away Today! Use code STUFFED10 to save an extra $10 on California packages.

Get Away Today currently has EXTRA DAY FREE AT DISNEY promotions going. Check out pricing here!
As you know by now, a gluten-free life doesn't mean you and your family can't eat delicious food. Still, I've noticed that people seem to think you can only enjoy homemade food and not eat out, even when on vacation. If you love to visit Disneyland (make sure to check with my friends at Get Away Today for the best deals), then you have most likely found the park to be one of the friendliest to those who lead a gluten-free life.
The park has actually won a FARE (Food Allergy Research and Education) award as well for their dedication to knowing about food allergens and providing options for guests. It does take a few minutes of planning, but it is more than worth it so your family can enjoy the Disney magic for meals too. Here are some of my best tips on making your gluten-free trip to Disneyland easier.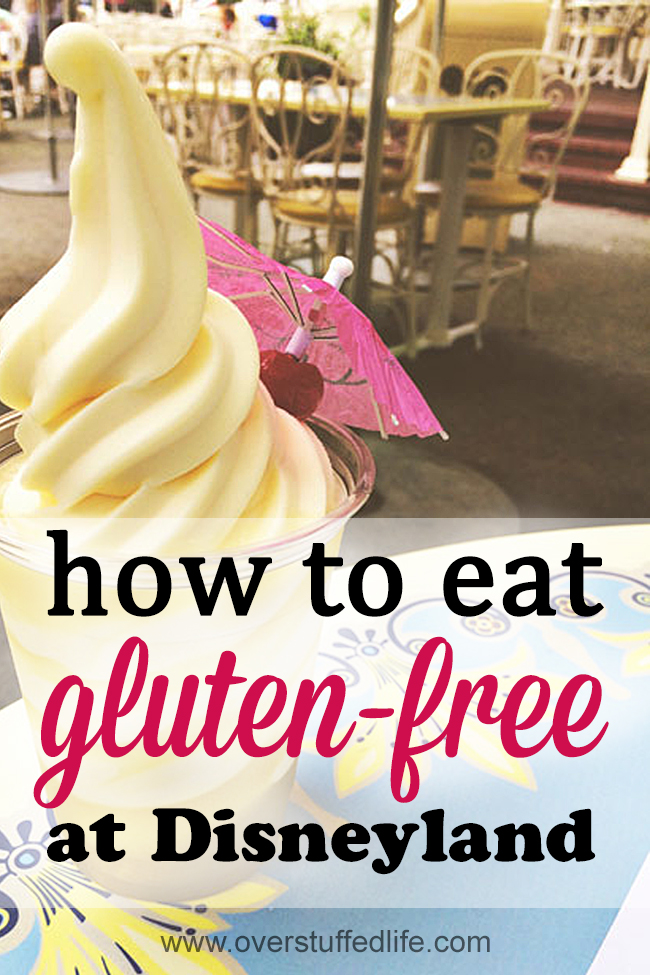 How to eat gluten-free at Disney
1. Make reservations ahead of time.
Disneyland offers a plethora of table service meals (both with characters and without) that can be booked 60 days in advance. When you make the reservations, you can input any food allergies your family has. It gives me peace of mind to know that each restaurant is aware of our need for gluten-free food ahead of time and not rushing in trying to find available options. It's always likely that more mistakes are going to be made when someone is rushing and gluten-contaminated foods aren't a mistake I want to face while on vacation with my family!
2. Get a gluten-free list from City Hall.
This is a must-do for any family wanting to eat gluten-free in Disneyland. The list, which resembles a packet more than anything, lists all gluten-free options within Disneyland and Disney California Adventure Park.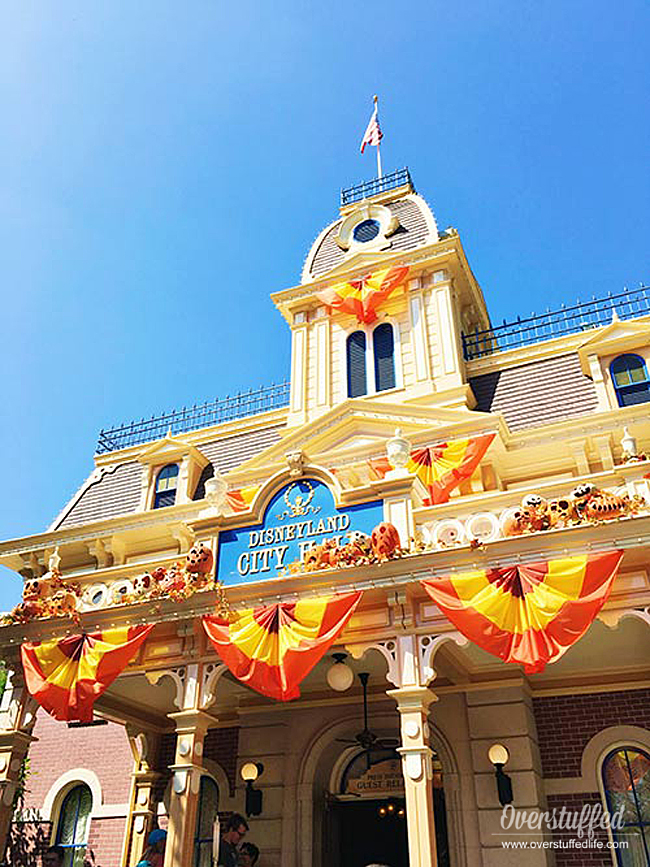 The wonderful thing is that it provides information on foods available outside of the sit-down dining. I love character dining, but I do appreciate being able to grab a snack or quick meal at the counter when we have parades to see and rides to ride. The gluten-free list is one to keep on hand each Disney vacation – just make sure to get a new one each time you go since the menu items can change.
3. Ask for ingredient labels.
All food carts and restaurants in the park have lists of ingredients used in their menu items available for guests. Any cast member is more than happy to provide that for you and can inquire either the chefs or managers if you still have questions about different foods. Even with the gluten-free list, I do like to check the ingredients on some items to be completely safe!
4. Don't be afraid to ask to speak with the chef or manager.
The chefs at Disneyland are some of the most accommodating I know of! Not only do they usually visit your table when you have a dining reservation that includes an allergy, but you can always ask for them. This means that no matter what dining location you visit, either table-service or quick-service, you can ask to talk with the chef. If the chef isn't available, they can bring out a manager who is just as trained in the spectrum of food allergies and intolerances. All of the Disney chefs are able to examine the menu with you and point out any dishes that are safe as is, and other dishes that can be safe with a modification or two. The chefs are also happy to make different items specifically for anyone who follows a gluten-free diet.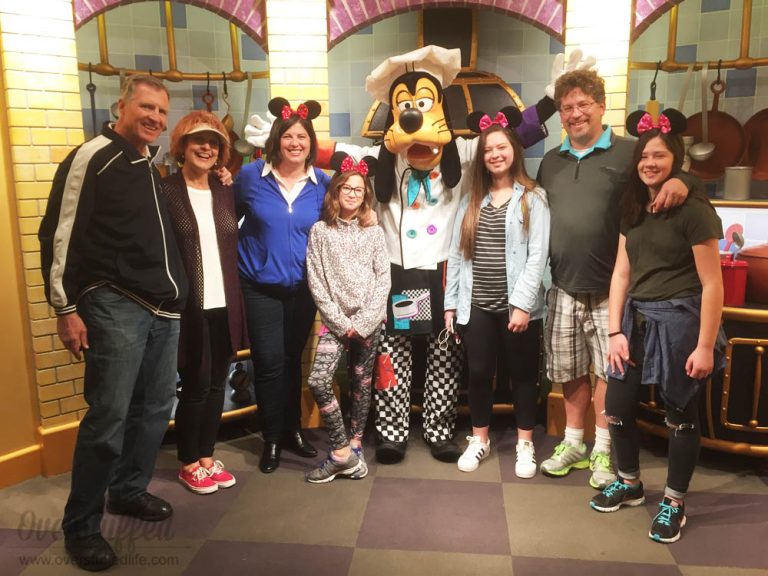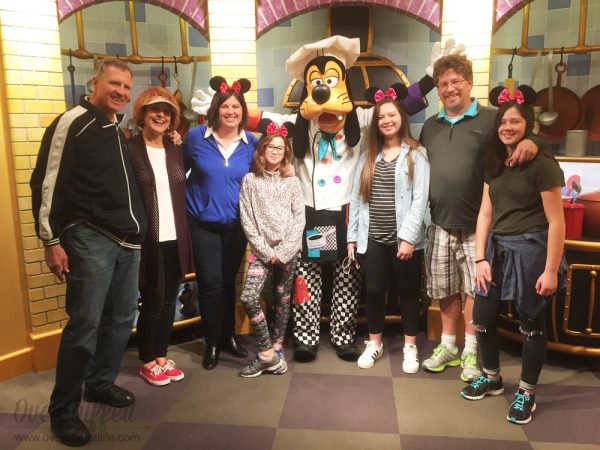 Update from Lara: We found that the chef came out to talk to us every time. When we ate at Goofy's Kitchen, which is buffet style, the chef came out and walked us around the entire buffet to make sure we knew what was gluten-free. I was so impressed!
5. Plan ahead.
Of course you know by now that eating gluten-free requires planning and research. The same applies when planning a gluten-free trip to Disneyland. It may take a bit of time, but deciding on what restaurants you will be eating at ahead of time will make things easier while on the trip. You don't want to miss out on all the family fun because you aren't sure what would be good for dinner. And you certainly don't have to eat every meal from the park.
Disneyland already has a very lenient policy on bringing in food (basically no glass or alcohol), but they are especially accommodating when a member of your family has a food allergy. Many families like to "go with the flow" when visiting the parks, but I prefer a planned out itinerary to save mine and my family's sanity with a combination of planned restaurants and foods that we bring in.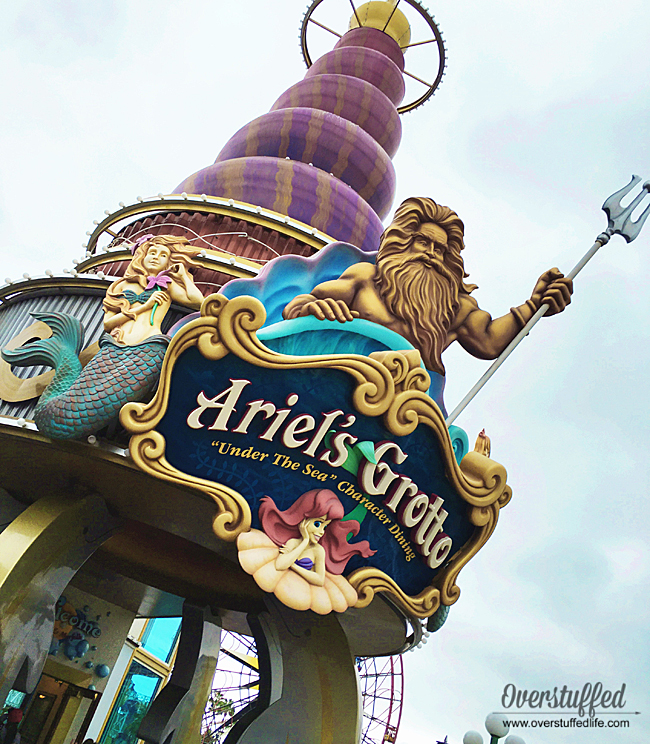 If you are looking for some restaurants with the best gluten-free reviews, check out the Plaza Inn on Main Street, Redd Rocket's Pizza Port in Tomorrowland, Blue Bayou in New Orleans Square, Ariel's Grotto in Paradise Pier, and Cocina Cucamonga in the Pacific Wharf. They're all great! I would love to hear about your gluten-free trip to Disneyland and how much you liked these restaurants or any others.
If you are planning a vacation to Disney, I highly recommend you book through Get Away Today. They have awesome deals on packages and exceptional customer service—they want you to have the best Disney trip ever, too!
If you book a Southern California package with Get Away Today, be sure to enter the code STUFFED10 at checkout for an extra discount. You can also mention Overstuffed while booking over the phone to receive the same discount. CLICK HERE TO BOOK NOW!
This post may contain affiliate links, for more information, please see my disclosure.