How to Motivate Your Teen to Practice Music
It's a little harder to convince teenagers to practice their instruments. Try these tricks and motivate them to play more!
Thank you Fender for sponsoring this post. Learn guitar at home with Fender Play!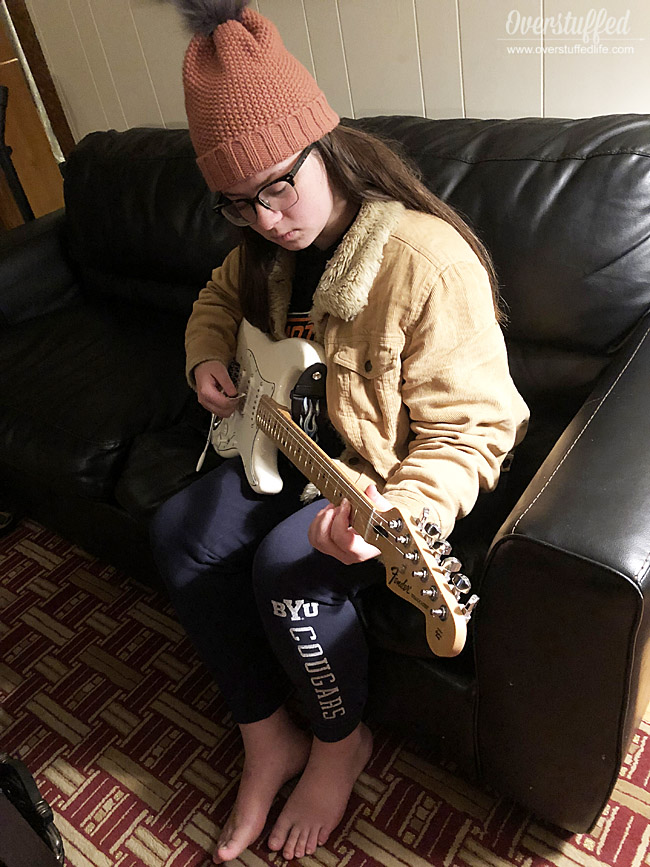 My teenage daughters have been playing musical instruments since they were little. They are no strangers to the whole "you have to practice" script from their mother, but I am finding it harder and harder to get them to practice the older they become. I mean, I can't just offer them one M&M for every time they play their song anymore—it just doesn't have the same effect on a 17-year-old as it does a 6-year-old!
I've found that there are two things that are excellent motivators to practice for teens. It has taken a bit of trial and error for me as a parent, but it's amazing how well these two "tricks" have worked! My home continues to be filled with music and I don't even have to buy them candy or use sticker charts!

Allow them to choose
This year, my 17-year-old daughter has wanted to take up the guitar alongside her violin. I was already having enough trouble keeping her motivated to practice violin lately—she's just so darn busy—that I wasn't sure about the whole guitar idea. But, I've learned that it's better to let them choose rather than dictating when and where and how long to practice.
As a result, sometimes my 14-year-old practices piano at midnight, but I'm just happy she's doing it!
As for the guitar, we found Fender Play—an online guitar lessons program—that has just been amazing for my daughter. She's so busy we couldn't even figure out how to do live lessons, so everything she does on Fender Play is self-led and on her own time. For her, that is also often late at night, but I love hearing the sounds of her guitar drift downstairs after she has finished up her homework.
I have found that since I stopped nagging my teens about practicing, they have taken responsibility for it and they still get it done. Sure, it can be feast or famine, but overall I have been happy with backing down and letting them choose for themselves.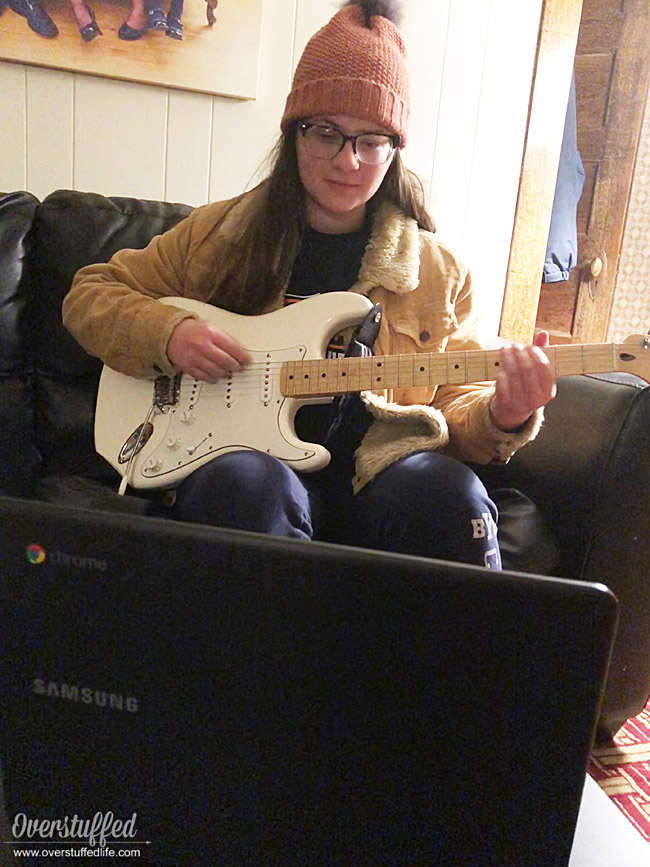 Make sure they're playing fun music
This has proven to be magical. Yes, sometimes teachers assign music that isn't very fun and they still have to practice it. But if you as a parent can find some fun music for them to learn, too, they will be more motivated to practice all of it.
This is another reason why I have loved Fender Play—they have a huge library of fun songs for my daughter to learn. She just has to get out her computer and look up the song she is hoping to learn and it will most likely be there since they have so many available.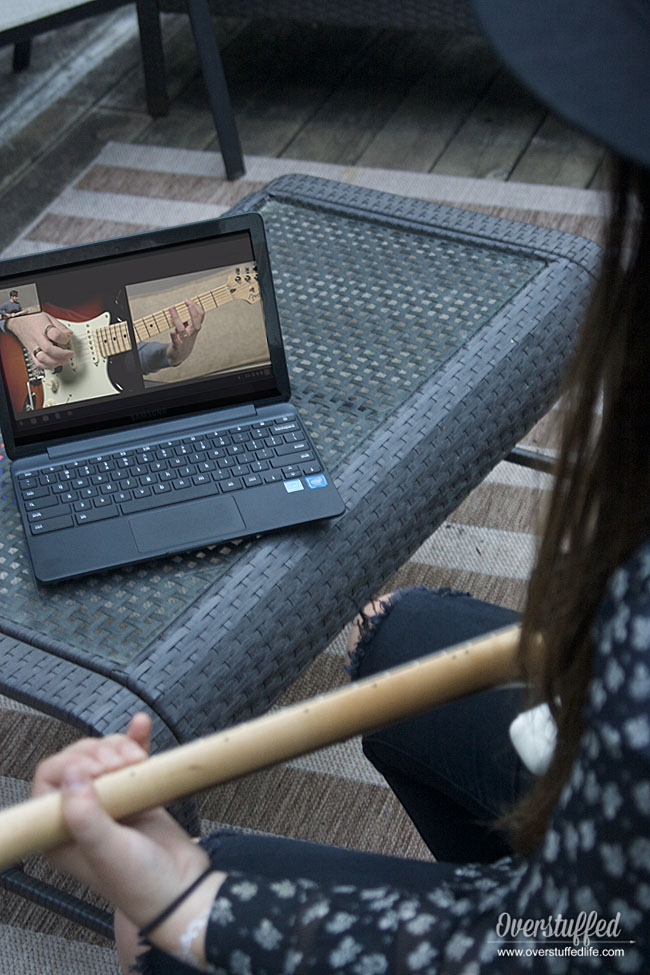 I have been amazed at the music she has been able to learn since starting the online lessons with Fender Play. It's really fun to watch her progression and her familiar riffs as she works on them. I love that it doesn't matter the skill level, either. Each kid can learn the songs they want to because they are broken down to their most basic level. The song-based curriculum is motivating to teenagers because they are learning the songs they already listen to, know, and love. Plus, they can customize their lessons to exactly the music that they want to play. Fender really understands the power of playing music you love.
And I love that!
You can get your free 30-day trial of Fender Play by clicking here: Free Fender Play Trial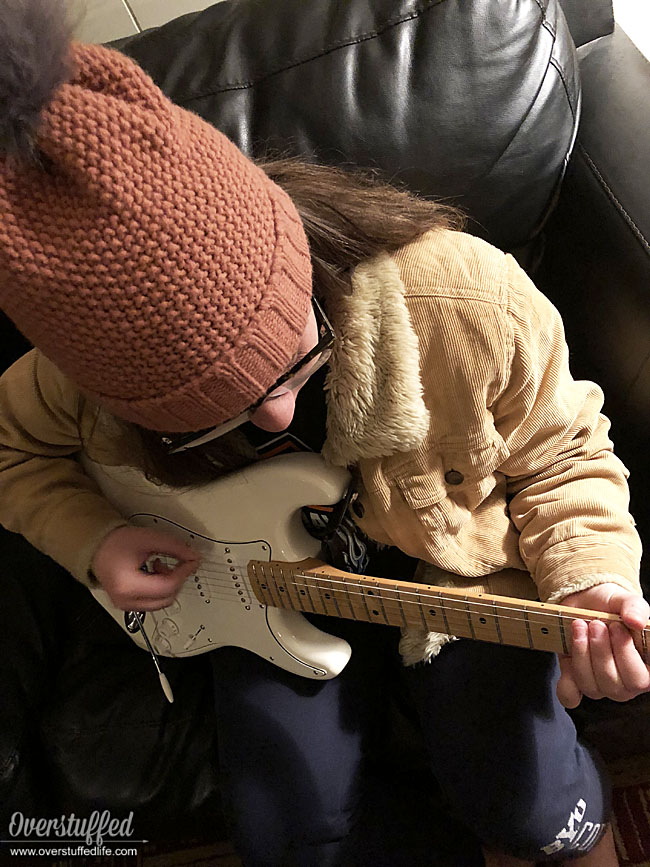 This post may contain affiliate links, for more information, please see my disclosure.