Letterboxing is a super fun scavenger hunt game that will get you and your kids outside and enjoying nature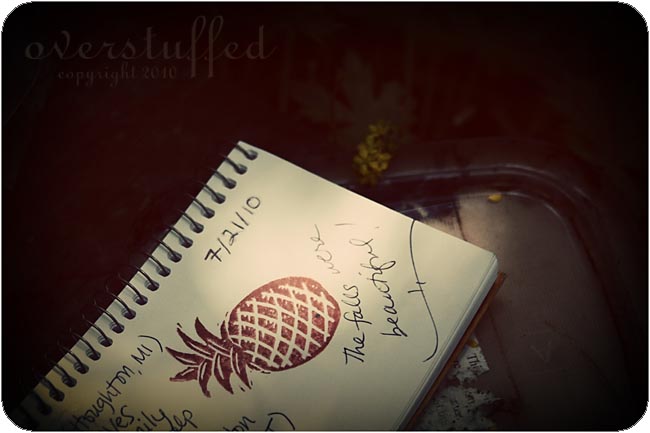 Several people have asked what letterboxing is, and so I'm finally getting around to answering that question.
Letterboxing is basically a scavenger hunt. It is similar to geocaching in that you are going on a treasure hunt for a box, but you don't use GPS at all. Instead, you go online to find the clues to letterboxes hidden in your area—kind of like treasure maps—and then you go on an adventure to find the boxes. Letterboxing is a wonderful way to learn more about the area where you live, get a little exercise, and have some good, free fun!
We've done quite a bit of it this summer, and the girls have really loved it for the most part. (The only time they don't really like it is when we look and look but can't find the box.)(It's happened a few times.)
Letterboxing Supplies Needed
In order to get started, you'll need a few basic letterboxing supplies:
(This post contains affiliate links)
1. A dedicated letterboxing log.
We use a small moleskine notebook, but you can use any type of sturdy notebook. Having unlined pages is ideal for the letterbox stamps, so a small sketchbook would work really well.
2. A stamp
Find a stamp that represents your family. We use a pineapple stamp because of my husband's Hawaiian heritage, and because I had it on hand.
If you want to get really serious about letterboxing you can make your own personal stamp, which is what many letterboxers do. This stamp making kit will help you do that, and it's another fun family project to do together!
3. An ink pad
You'll need a good quality ink pad to take with you on all of your letterboxing adventures. I like having a few different colors to choose from so that our stamp stands out in the letterboxing logs we find.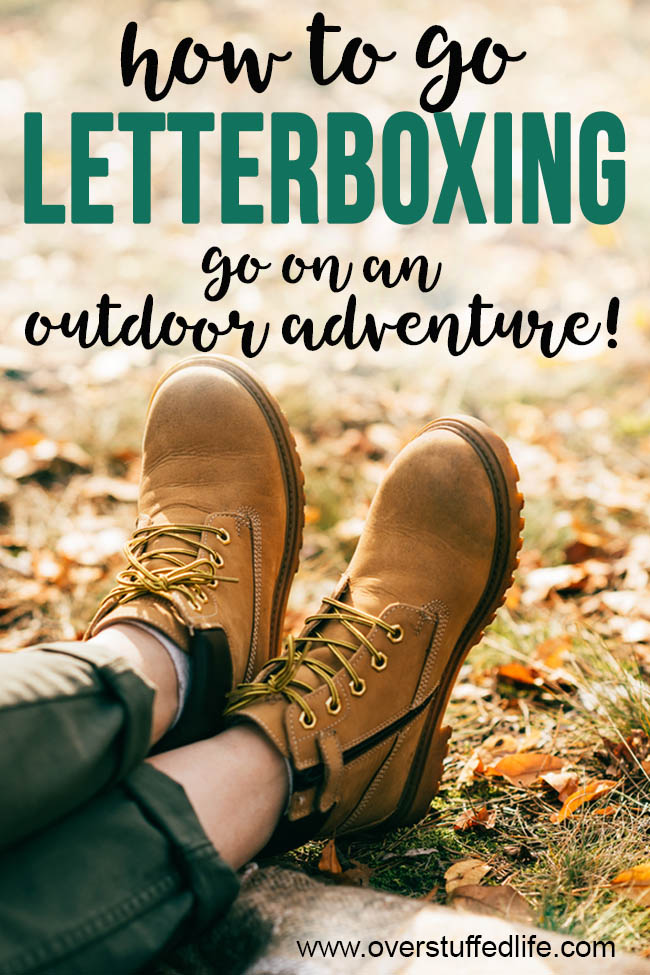 Once you have all of your supplies gathered, you're ready to start getting ready for your first letterboxing adventure!
First, go to letterboxing,org and click on your state, and then your region in order to find clues. Print out the clues, and make your plan for the day. We like to find several clues that are in the same general area—and I am often surprised by just how many there are!
Bring your letterboxing supplies and go discover your first letterbox along with some hidden nature gems in your area.
How will you know when you have found the letterbox?
Letterboxes are usually plastic containers which contain another log book and a (usually handmade) stamp. Once you have found the letterbox by following your clues, you stamp your personal stamp into the letterbox log, write your name and the date, where you are from, and any other message you want to leave. Then, stamp the letterbox stamp into your personal log book, write down where you found it and date it or whatever you want.
One of my friends has a binder for letterboxing. She prints out the clues, and they stamp right onto the clue sheets. We use a small notebook as our log book because I don't really care about keeping the clue sheets. Do whatever you like and what appeals to your kids.
My favorite part about letterboxing is it gives us a good reason to see some pretty cool places that I wouldn't have otherwise known about. The picture above is our stamp into the logbook of the letterbox we found in Canyon Falls. We did that one in July, when my mom was here visiting, and discovered a wonderful little hidden gem. Very kid-friendly, and just all around beautiful. And now that we know about it, we'll definitely go back.
You want more pictures?
I'm more than happy to oblige!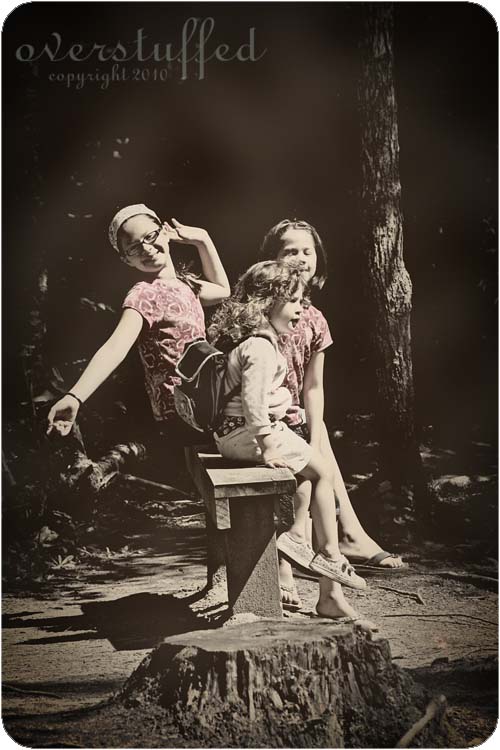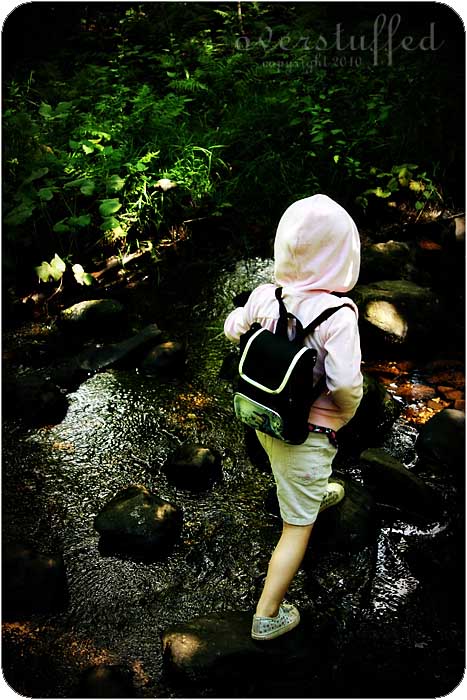 My pictures aren't great because regardless of the beautiful day, it was pretty dark on the hike (walk) to the falls. I've used a lot of creative editing to make them decent, but in real life, things were just gorgeous. This picture here shows just how dark it was under all those trees!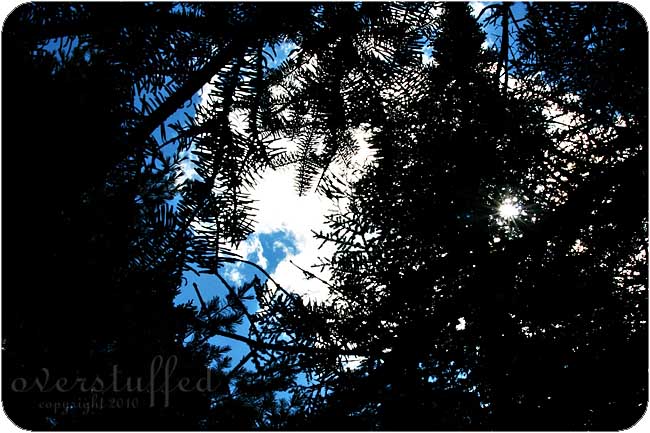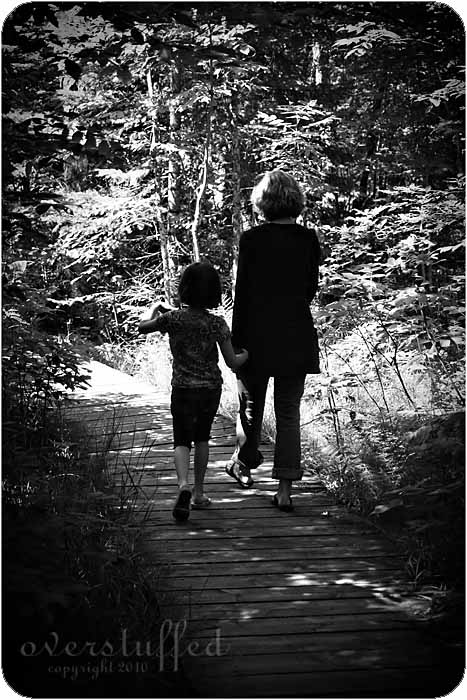 Once we got to the actual falls, it was pretty surprising to me that they look like root beer! I think it must be because of minerals in the water (copper, maybe? We do live in the Copper Country!) but don't quote me on that or anything.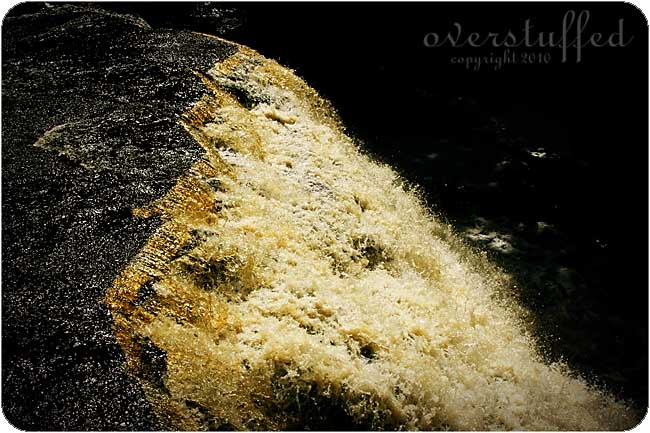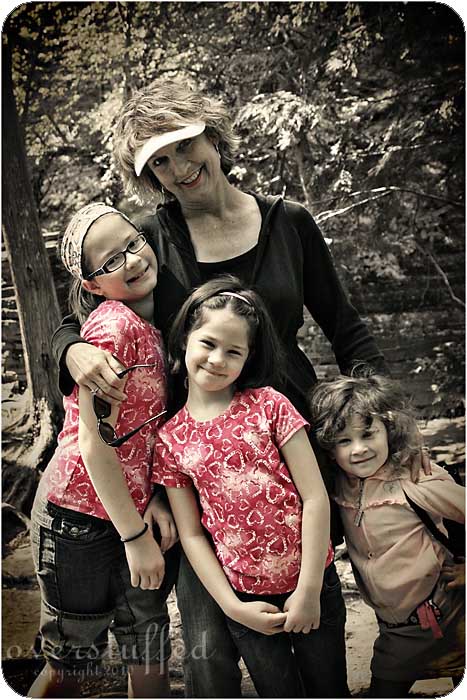 And proof that I was there, taken by my middle daughter, 7 years old at the time. (Didn't she do a marvelous job?)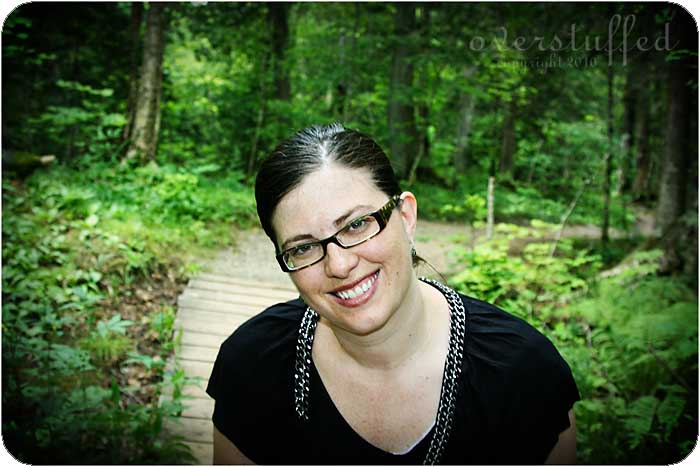 See what a beautiful little walk that was? And we never would have done it if it weren't for our new little letterboxing hobby!