Perfectly Moist Yogurt Banana Bread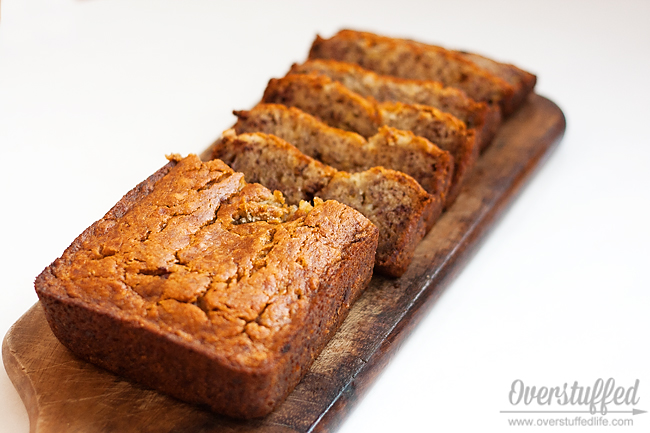 Today I'm sharing one of my favorite banana bread recipes of all time.
I especially love to have it on hand for easy summer snacks, but banana bread is great any time of year!
There are a few things about summer that frustrate me, and one of them is the snacking situation. I don't know how it works at your house, but when my girls are out of school and home for the summer they want to eat everything in sight. It isn't that they're really hungrier–instead I think they just don't have every minute of their lives scheduled the way they do when they're in school and the kitchen is easily accessible.
My grocery bill doubles (okay, maybe it doesn't exactly double, but it sure feels like it!), the kitchen is always a mess, and the fridge gets opened every 8.3 seconds on the dot.
Last year, I came up with a nice snack bin solution, and that has definitely helped. Another thing that has helped is making sure I have good, wholesome snacks on hand that will fill them up.
Besides fruit and veggies, I try to make a few healthy and homemade things each week so we don't have to turn to pre-made or packaged foods very often.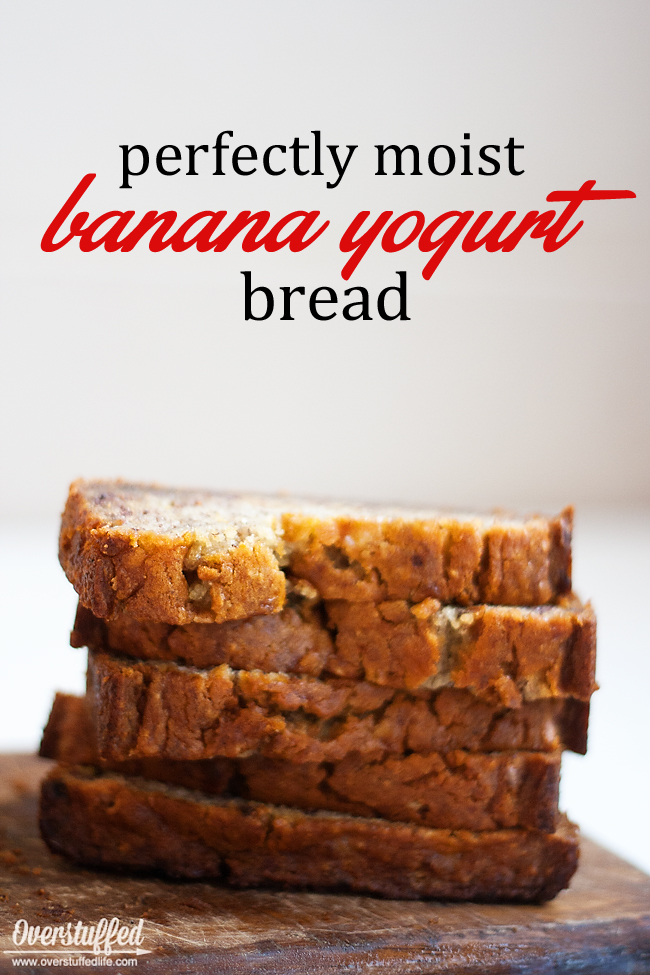 This perfectly moist yogurt banana bread is one of our favorite recipes, and the secret ingredient is yogurt. Yogurt is another summer staple, so we usually have quite a bit of Yoplait® yogurt on hand. It's always on the list for our weekly shopping trip.
This particular recipe uses Yoplait® Original Vanilla Yogurt. I bought a 2lb carton of it, but you would have enough yogurt for one batch of bread if you purchased the single serving size, too.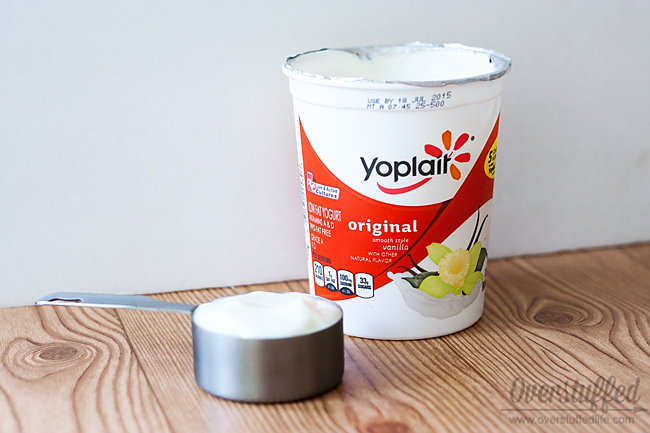 Perfectly Moist Yogurt Banana Bread
Ingredients:
3 ripe bananas, mashed
1/3 cup melted butter
1 cup sugar
1/2 cup Yoplait® Original Vanilla Yogurt
1 teaspoon baking soda
pinch of salt
1 1/2 cups all-purpose flour (we are a gluten-free household, so I use a gluten-free all-purpose flour blend)
Directions:
Preheat oven to 350 degrees.
Use a potato masher to mash bananas in large mixing bowl.
Mix in the butter, sugar, and yogurt using a wooden spoon.
Sprinkle the baking soda and salt over the banana mixture and mix in.
Add flour and mix using wooden spoon.
Grease a 4×8 loaf pan, pour batter in.
Bake for 55 minutes, or until top is browned and toothpick comes out clean.
Cool on rack, remove from pan, slice, serve, and enjoy!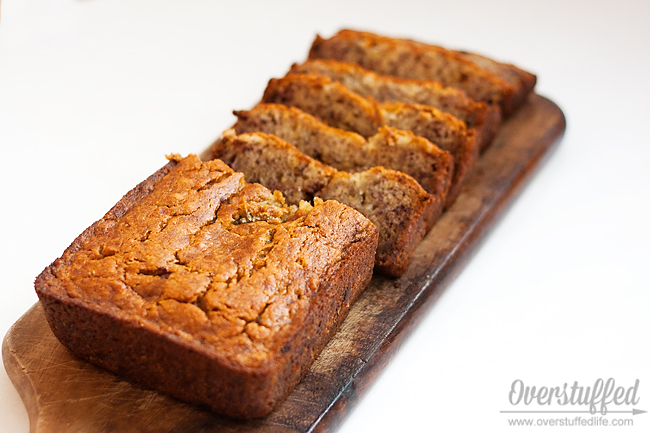 This is a sponsored conversation written by me on behalf of Yoplait®. The opinions and text are all mine.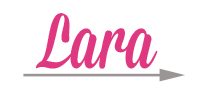 This post may contain affiliate links, for more information, please see my disclosure.