2013 Christmas Card Rejects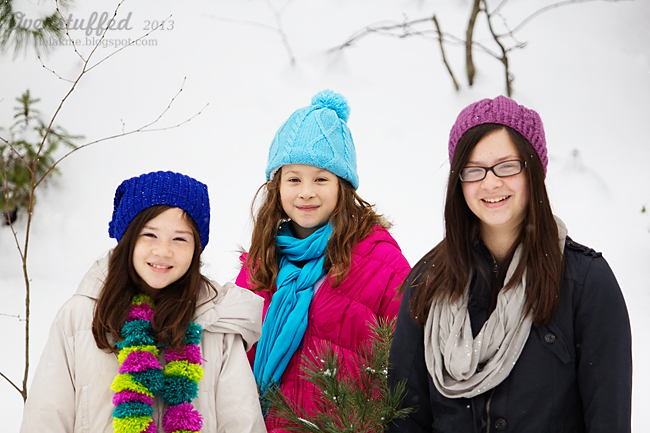 Having a late Thanksgiving means December really sneaks up on a person. It also stresses me out a bit. I usually feel like I have the week after Thanksgiving to get the Christmas photos taken, to get the Christmas card designed and ordered, and to get my husband to start writing the Christmas letter. And then they're (hopefully) ready to go by the first week of December, except for the fact that I procrastinate getting the envelopes addressed. Why is that the worst part?
So when December 1st happens during Thanksgiving weekend I feel like I have lost an entire week of Christmas preparation! Which is because I actually have lost an entire week of Christmas preparation.
You might like: Stress-free Guide to Sending Christmas Cards
So today, I decided we'd use whatever I got for the Sunday photo as our Christmas card photo. And getting a "perfect" Christmas photo out of my three children is no easy task.
I blame my silly husband.
He says shocking things about which of Ross Lynch's body parts he loves the most (his elbow).
He does hilarious dances which may or may not involve a whole lotta booty shaking.
Or he acts like a televangelist with a very loud and, according to the oldest kid, a very EMBARRASSING voice.
Of course, it isn't always his fault. Because sometimes my oldest sticks her tongue out at me.
And sometimes she imitates a velociraptor (or something). Which, according to the look on my youngest daughter's face, is even more embarrassing than imitating a televangelist.
And sometimes the stars align just right and we actually get a photo where everyone is looking at the camera pleasantly. It's a miracle!
I'm just happy the card is now designed and ordered! Now to go bug my husband to get writing that Christmas letter!
This post may contain affiliate links, for more information, please see my disclosure.