Bucket Full of Sunshine—Free Printable & Gift Idea
A Bucket Full of Sunshine—an adorable gift idea! Just fill up a yellow bucket with yellow goodies from Dollar Tree and use this free printable to make someone's day brighter!
A couple days ago my daughter found out her friend was having a really hard time. She had gotten some pretty upsetting news and my daughter wanted to do something nice for her to brighten her day.
You can download the Bucket Full of Sunshine printable at the bottom of this post.
She came up with the idea to give her a box full of sunshine, so we headed out to Dollar Tree to buy anything yellow that we thought her friend would like.
We found all sorts of fun yellow things:
(affiliate links)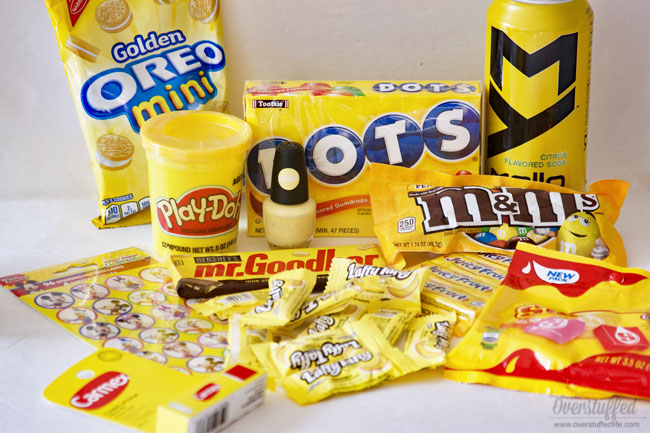 Finally, you'll need a yellow beach bucket, also available at Dollar Tree.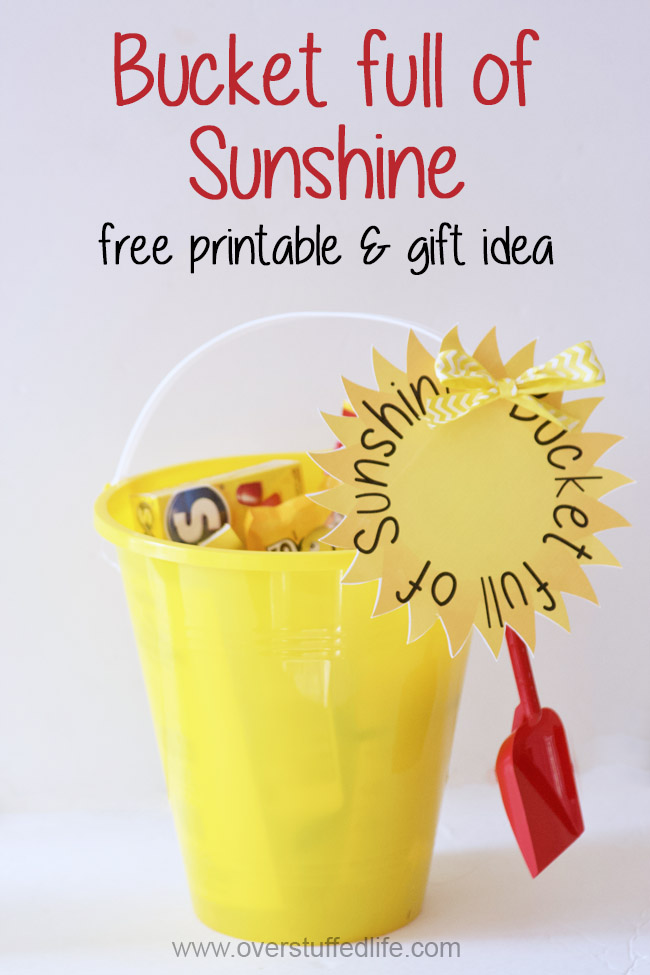 Total cost for everything at Dollar Tree was $13.00. We could have easily put some of it back and still had a really adorable and fun gift for even less, but this was perfect for us.
When we got home, I made a cute printable to go with the bucket and printed it out.
My daughter cut it out, punched a hole in it, and I found some yellow chevron ribbon in my stash to tie it onto the bucket.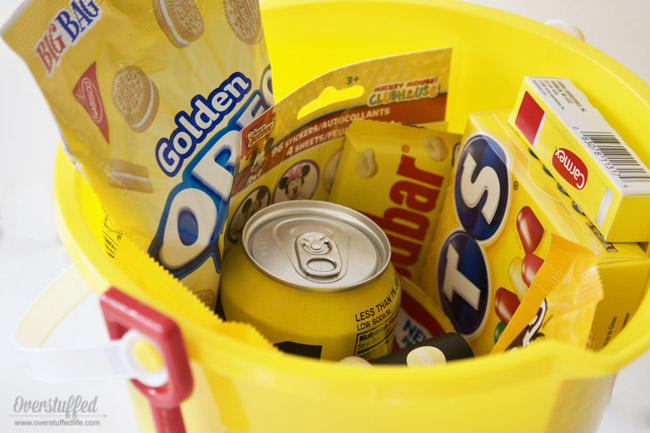 The best part was driving it over to her friend's house and seeing her light up when she handed her the bucket.
I love watching my girls do thoughtful things for their friends—it makes my heart happy. I'd have to say my day was made just as bright and sunshiny as my daughter's friend's day was!
To download:
Enter your email address into the form at the end of this post and the printable will be sent straight to your inbox.
Enjoy!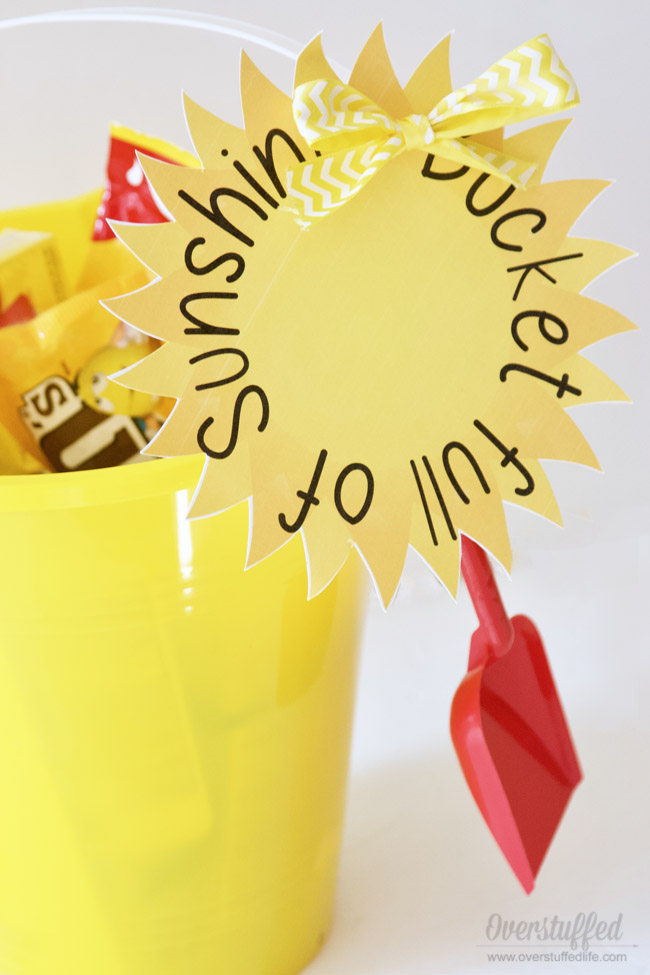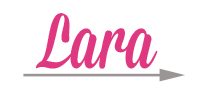 This post may contain affiliate links, for more information, please see my disclosure.
Get your Bucket Full of Sunshine printable!
Enter your email address and receive the printable right to your email inbox.