COVID-19 School Supply List 2020-21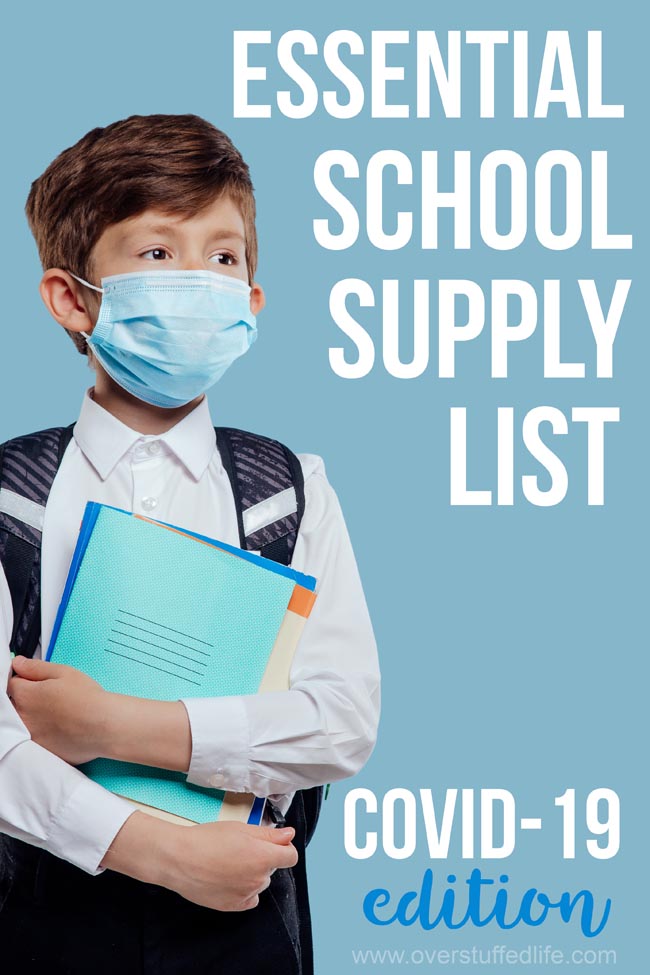 Sending kids back to school this year is intimidating. Use this COVID-19 school supply list to make sure your kids are safe at school.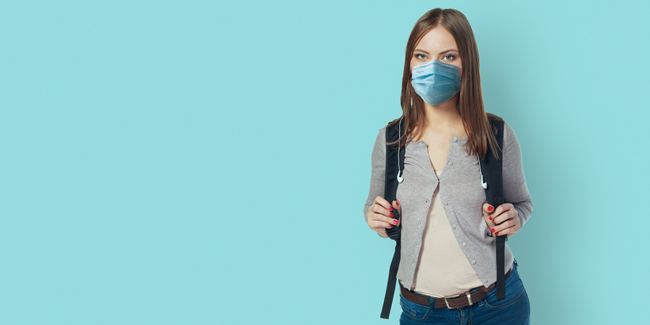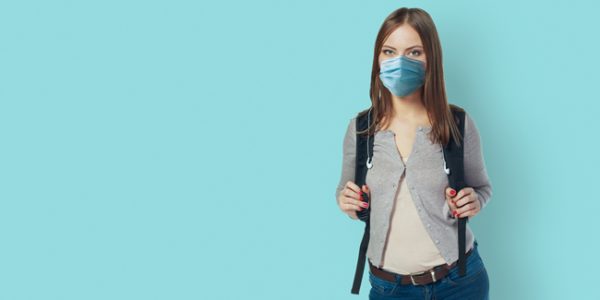 Many kids are starting to go back to school in person in the midst of the coronavirus pandemic. Making sure they stay safe is the number one priority of parents and educators, but it's still a little scary. This COVID-19 school supply list will help ensure that your kids have what they need in the classroom to keep them safe.
One of my daughters will for sure go back to school in person, while the other is undecided. I worry about what school will be like masked and socially distanced, so I want to send her with everything she could possibly need to stay safe.
Quick COVID-19 Supply List
Don't want to read the whole post? Here's a quick list with links to my favorite supplies.
Keep reading for even more options.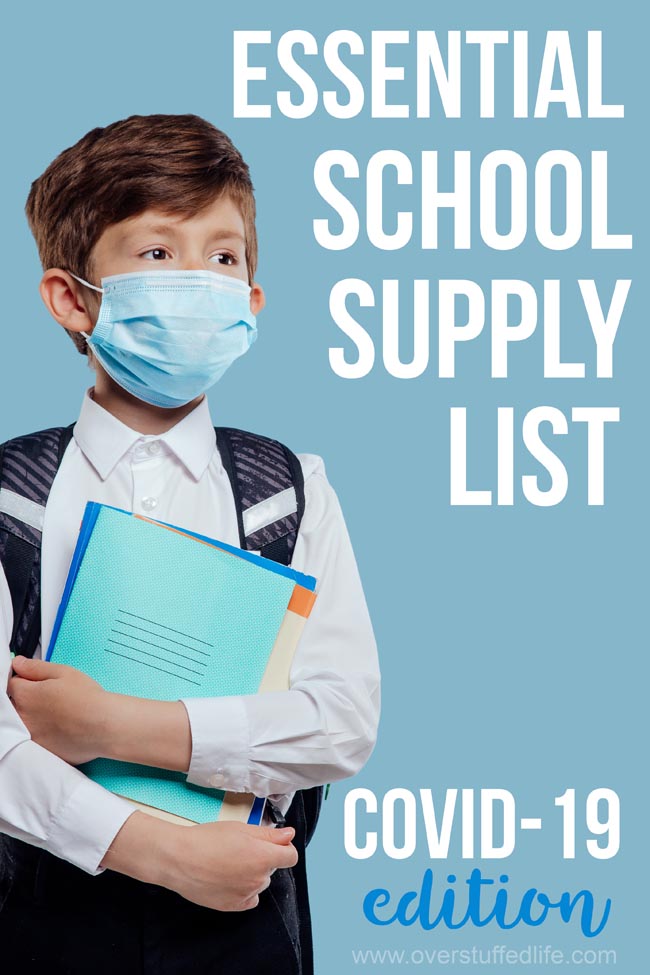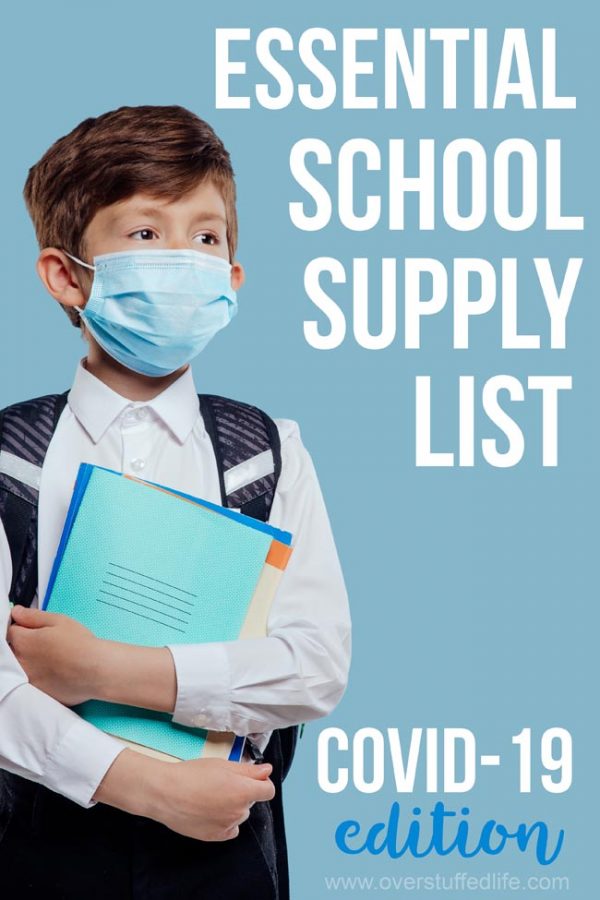 COVID-19 School Supply List
(affiliate links)
Reusable Masks
The CDC recommends that kids wear masks during the school day, and most schools require it. I quickly realized this would mean having several masks to choose from, so they can be washed after school each day.
Many kids will want to have the option of matching their masks to their outfits or otherwise making a mask fashion statement. I have teenage daughters, so this is a given.
A quick look at Amazon brings up a lot of fun options for masks.
Here are a few of my favorites:
Perry Ellis assorted face masks
Levi's bandana face masks
Floral face masks (there are tons of patterns to choose from here)
Pizza/shark/checkerboard mask set (I think young boys will love these!)
Cute donut face mask
Each child should have minimum 5 masks for the school year. There are so many choices that every kid is sure to find a mask they love!
Disposable Masks
Some kids will prefer the disposable surgical type masks over the reusable masks. Regardless of preference, it is probably a good idea to have a box of disposable masks on hand just in case.
Hand Sanitizer
The best way to protect against the coronavirus is to wash your hands with soap and water. While kids are at school, they cannot always go to the bathroom to wash their hands, so hand sanitizer with at least 60% alcohol is a good alternative.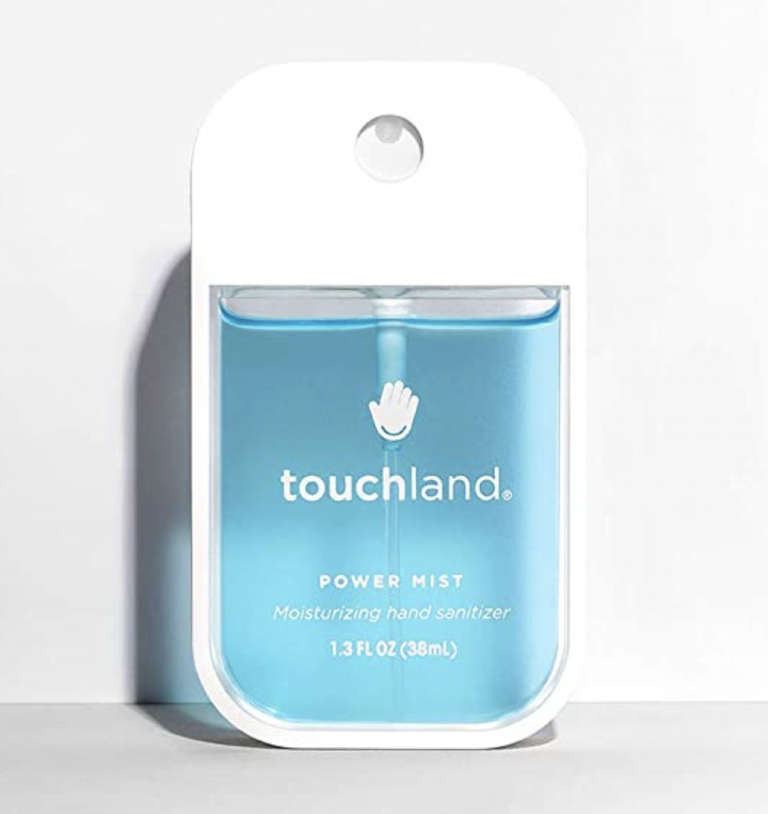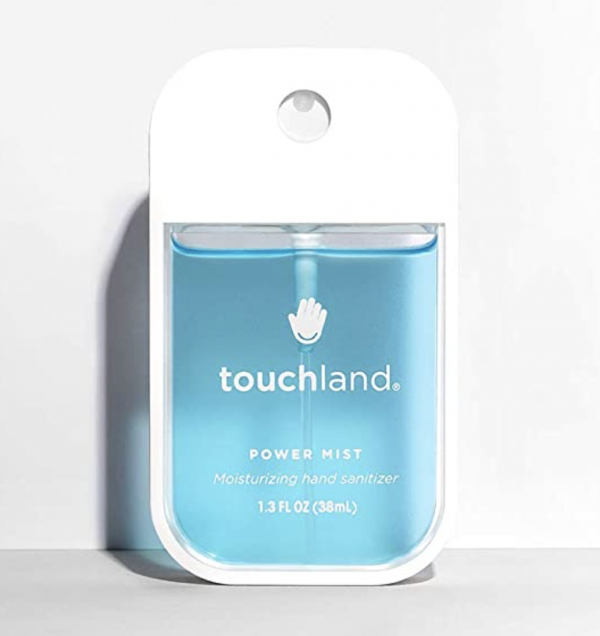 Thanks to TikTok, teenagers go crazy over the Touchland PowerMist brand of hand sanitizer. It has 67.7% alcohol and comes in several different scents. I like that it's a spray mist instead of the normal pump style.
Other small hand sanitizers that are perfect for sending to school:
Bath and Body Works hand sanitizers (another favorite of teen girls everywhere)
Purell mini hand sanitizers
Wish hand sanitizer spray
Hand sanitizer wipes are also a good option for the school day.
Lanyard
Many parents are concerned about their kids losing their masks while they are in school. You may have seen the idea to use a lanyard to keep masks secure, and I think it's a great one!
Breakaway lanyards are the safest option.
Hand Sanitizer Holders
Keep kids from losing their hand sanitizer by using a keychain type holder. They can attach it to their backpack (this is what my girls do), their keychains, or even a belt loop.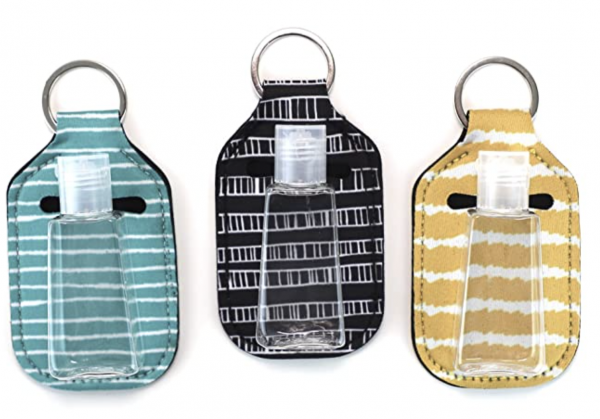 Teenagers will like these keychain style hand sanitizer holders. They come in several styles and colors.
These hand sanitizer holders are super cute and perfect for younger kids.
Antimicrobial Phone Case
If your teenager owns a phone, think about sending them to school with an antimicrobial phone case. Phones can harbor a lot of germs, and I will feel better as a parent knowing my kid has some defense against that.
I am partial to the Otterbox brand, because we've had way too many cracked screens at our house, but there are several brands available.
Otterbox Antimicrobial Phone Case
Speck Presidio Pro Antimicrobial Phone Case
Tech 21 Antimicrobial Phone Case
Otterbox Antimicrobial Screen Protector
Phone Soap
Phone Soap is a UV Smartphone sanitizer. They are a little spendy, but worth having in your home, especially if you've got kids.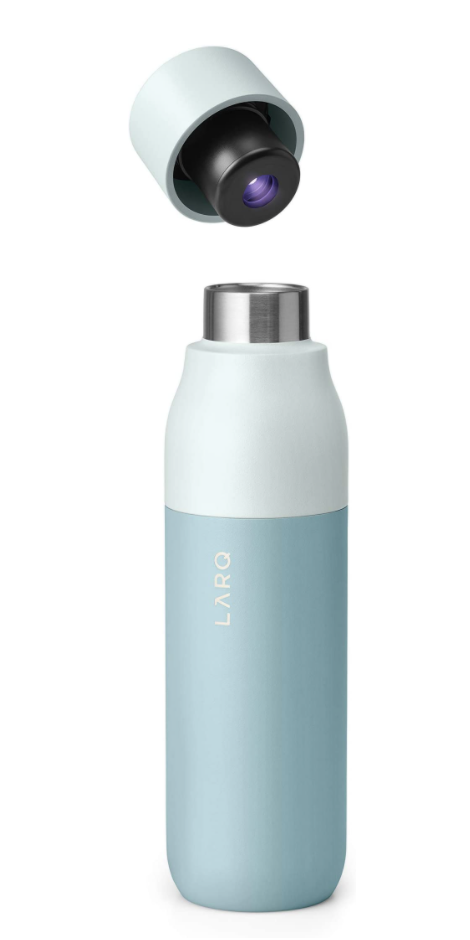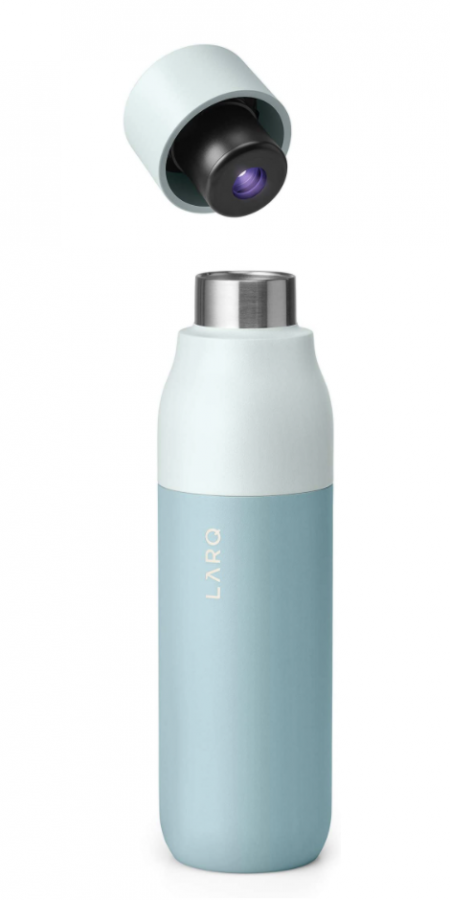 Self Cleaning Water Bottle
Yes! You read that correctly—a self cleaning water bottle. These water bottles use UV-C technology to clean both the bottle and the water. If your kid needs to use a public water source (such as a public school bathroom) to fill their water bottle, the technology will purify the water in just one minute.
Larq self-cleaning stainless steel water bottle
Cicike self-cleaning water bottle
Crazy Cap self-cleaning water bottle
Disinfecting Wipes
I want my kids to be able to wipe down their own desks, lockers, and other surfaces easily. These sanitizing wipes come in small enough packages to make that possible for them.
It's also a good idea to purchase Clorox wipes to send for the whole classroom regularly. The teachers will appreciate it!
Hopefully this list will help you prepare yourself and your child for starting school in an unprecedented time. Most importantly, these supplies can help keep your child safe from covid-19 and other sicknesses.