December 2014 Visiting Teaching Printable
This month's Visiting Teaching Message is The Divine Mission of Jesus Christ: Prince of Peace. For me, it is a fitting end to the year since the word I chose to live by for 2014 is PEACE.
Yesterday, I was asked to speak in Sacrament Meeting about preparing our hearts for the Savior. So I've been thinking about this topic quite a bit this week. I want to make sure that Christmas is not spent rushing around doing things in a huge frenzy. I want to find time to be still, to be quiet, and to honor The Reason for our celebration.
The Prince of Peace. He must be the center of our home during this Christmas season, and always. That is how we will find true and lasting peace.
My printable this month uses a picture of my own home–my Christmas tree with a painting of Christ behind it. Something that will hopefully keep me grounded this holiday season.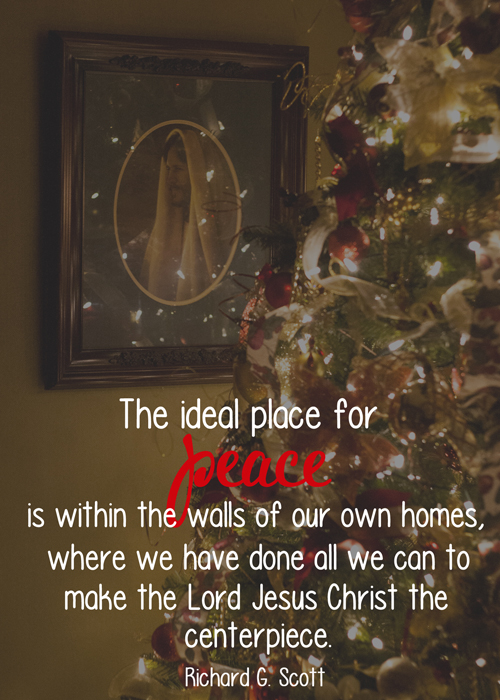 To download click here:
2014 December Visiting Teaching Printable PDF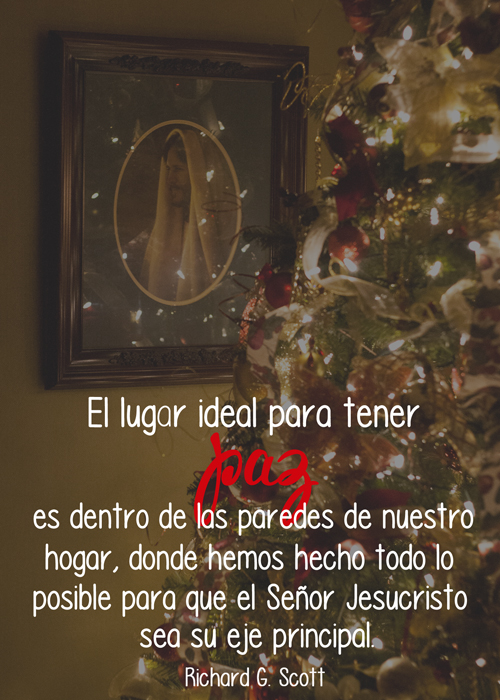 To get it in Spanish click here:
2014 December Visiting Teaching Printable Spanish PDF
May you feel the peace of Christ this Christmas Season!