December 2016 Visiting Teaching Printable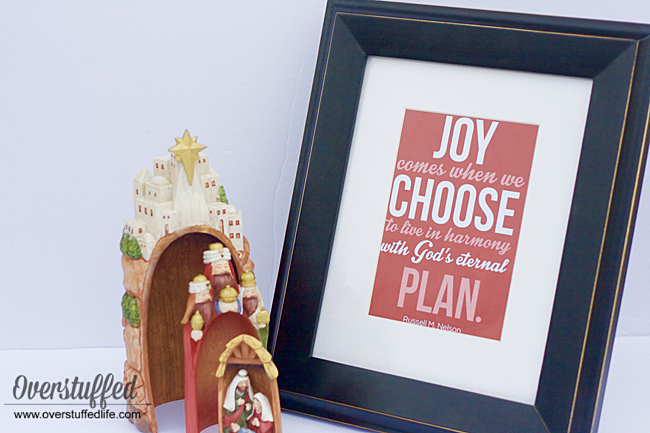 The last month of the year is here! I'm always amazed at how quickly it seems to fly by—and this year was no exception. The December visiting teaching message focuses on joy, which is such a perfect message for the month in which we sing Joy to the World as we celebrate our Savior's birth.
And because we have been focusing entirely on The Family – a Proclamation to the World this year for the visiting teaching messages, the full lesson is titled Family Joy is Found in Righteousness.
When I read the message, it really stuck out to me that righteousness is simply making sure that our home and families are centered in Christ. It is so easy to lose sight of Jesus Christ as we go about the craziness of our lives, but He is truly the key to finding joy. We need to be doing all we can to help our children be firmly rooted in the gospel of Jesus Christ—to teach them Christlike values (like kindness) and to truly love Him.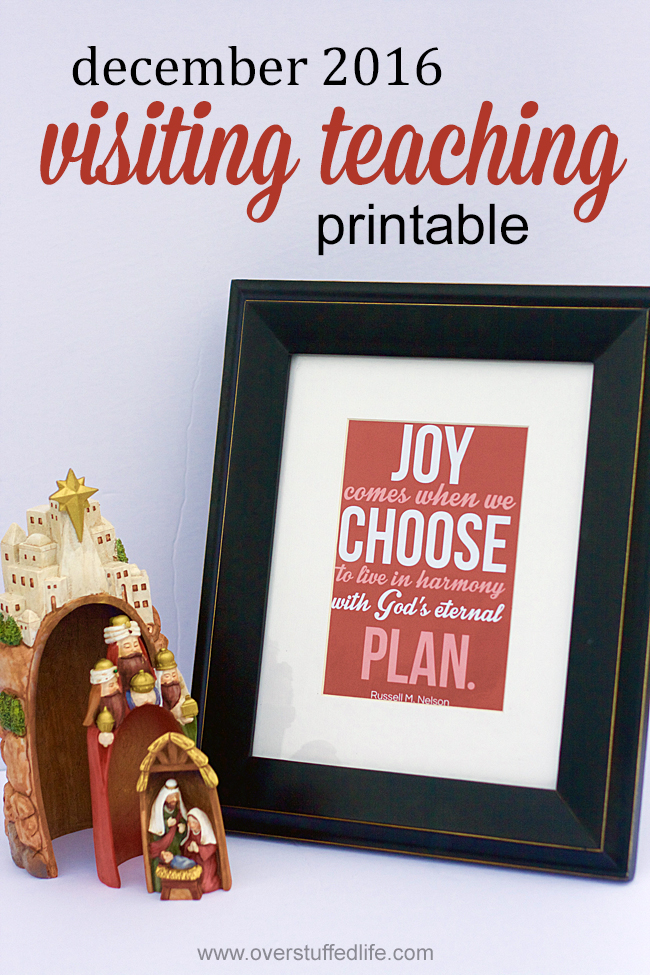 The quote I chose for the December 2016 visiting teaching handout is by Russell M. Nelson:
"Joy comes when we choose to live in harmony with God's eternal plan."
The joy Elder Nelson speaks of is the joy mentioned in 2 Nephi 2:25—"Men are that they might have joy."
To download:
Enter your email address into the form at the end of this post and the visiting teaching printable will be sent directly to your email inbox.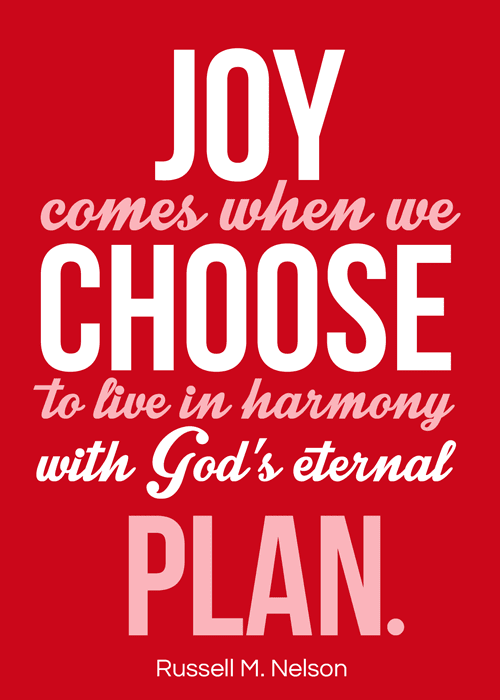 I love the Church's #LightTheWorld campaign this year.
One way we can teach our children to love Christ is to teach them to be like Christ—and that is exactly what this new campaign is promoting. Go to Mormon.org to download an advent calendar that helps you and your family to parallel Christ in your Christmas activities this season.
I have also written about Day 15—Christ worshipped through song and so can you.
Since singing is a large part of my own life, singing Christmas carols that remind me of the reason we celebrate is an important part of Christmas tradition for me.
See how you can #LightTheWorld by organizing your own Christmas Caroling Party here: The Ultimate Guide to Organizing a Christmas Caroling Party Everyone Will Love.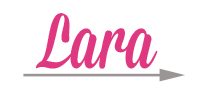 This post may contain affiliate links, for more information, please see my disclosure.
Download the Printable
Enter your email address to get the December 2016 Visiting Teaching Printable delivered straight to your email inbox.