Fun Thanksgiving Gratitude Activity: Free Printable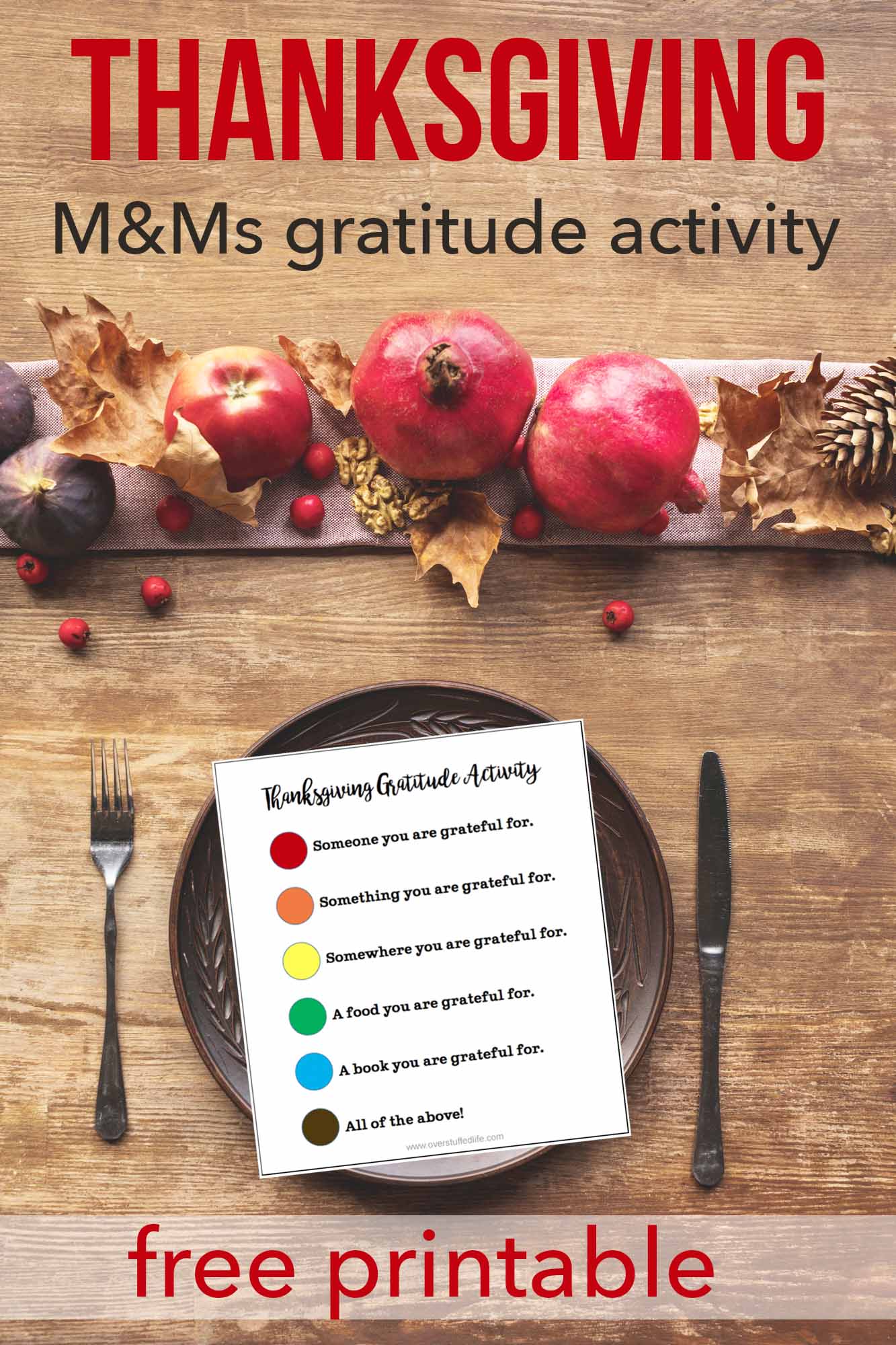 Play the M&M gratitude game around your Thanksgiving table and focus on your blessings this holiday!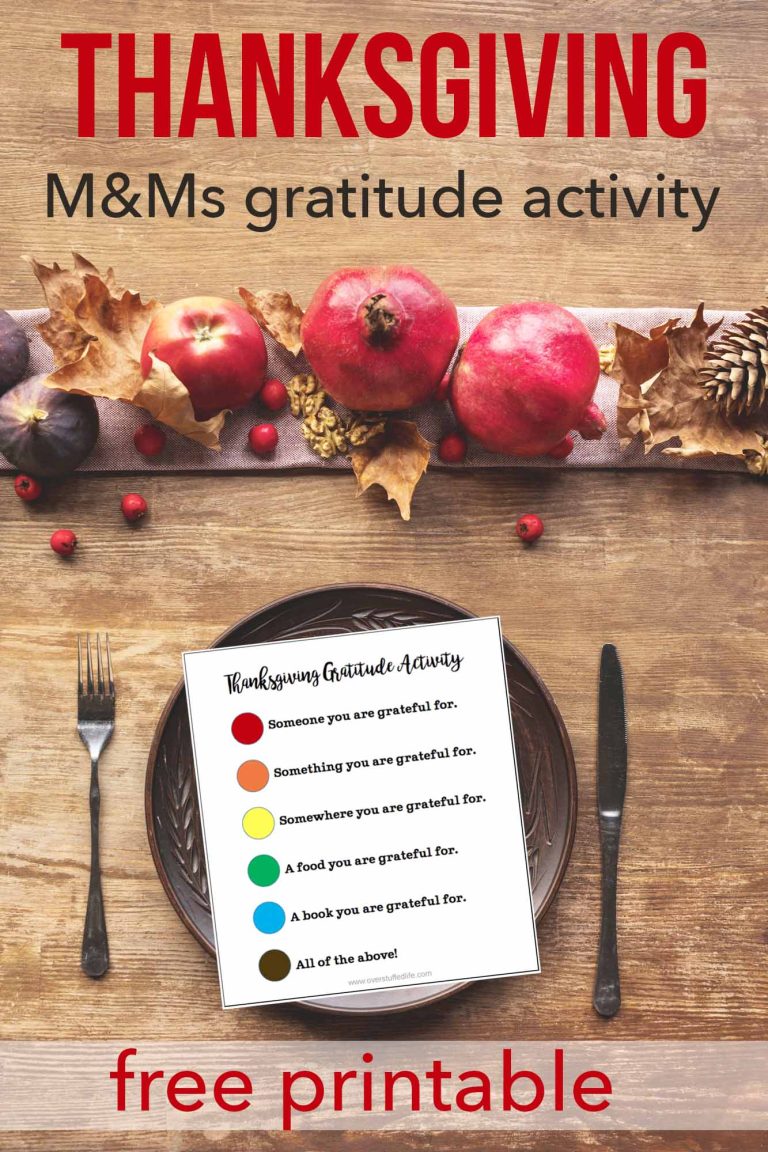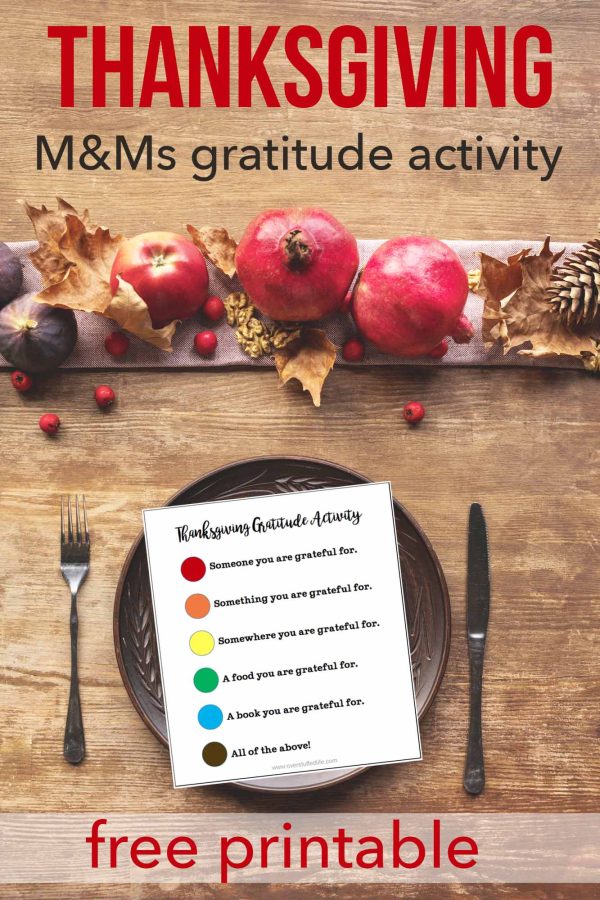 When I was growing up, one of our Thanksgiving family traditions was to go around the table during dinner and say what we were grateful for. I have tried to continue that tradition with my own kids in various ways. I usually have a Thankful Tree up for most of November and we have also done a Thankful Jar—both activities are done during the weeks leading up to Thanksgiving Day, and then we read the gratitudes at dinner.
I saw a cute gratitude game on another blog recently and the idea popped into my head to adapt it for Thanksgiving dinner. Instead of using sticks, I thought it would be fun to use fun-sized M&Ms candy.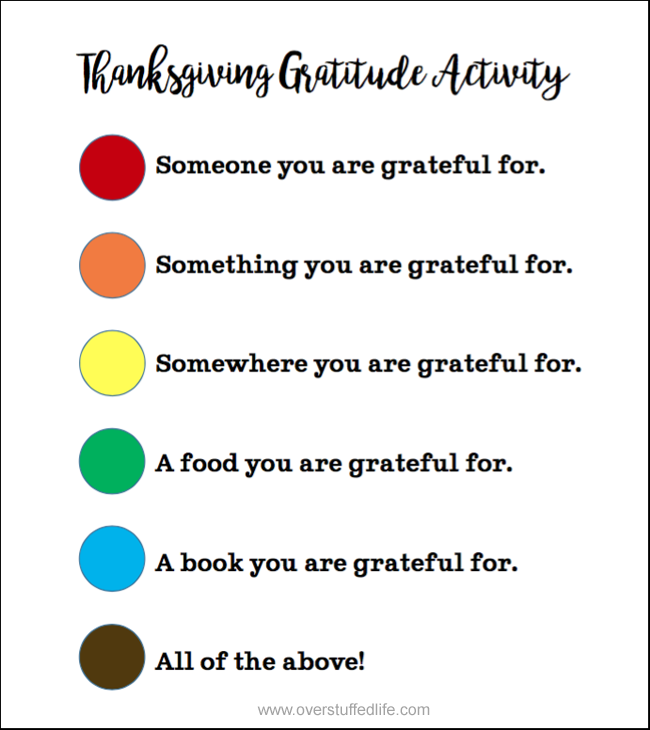 Directions:
1. Frame the printable guide and place it in the center of the table. I plan on using a cheap 5×7 frame from the dollar store, but you can just as easily print it out and place the paper in the center of the table.
2. Give each person at the table a fun-sized package of M&Ms.
3. Each person opens their M&Ms and dumps them onto the table.
4. Each person takes a turn naming their gratitudes based on the color of each M&M in front of them. If you get a brown M&M, you have to name all 5 gratitudes!
That's it! It's a nice game to play before dinner while waiting for everything to finish up, or between dinner and dessert. Regardless of when you decide to play it, it's a fun twist on the traditional Thanksgiving activity of going around the table and saying what you are thankful for.
To download:
Enter your email address into the form at the end of the post and your printable will be sent directly to your email inbox.
Enjoy, and Happy Thanksgiving to you!
Another fun Thanksgiving Gratitude Game: Thanksgiving Photo Scavenger Hunt Printable
This post may contain affiliate links, for more information, please see my disclosure.
Download the Thanksgiving Gratitude Activity now!
Enter your email address and receive the printable right to your email inbox.