Help Busy Teens Get the Homework Help They Need
Busy high school and middle school students need a different way to be tutored. The Yup tutoring app provides the support teens in the digital age need.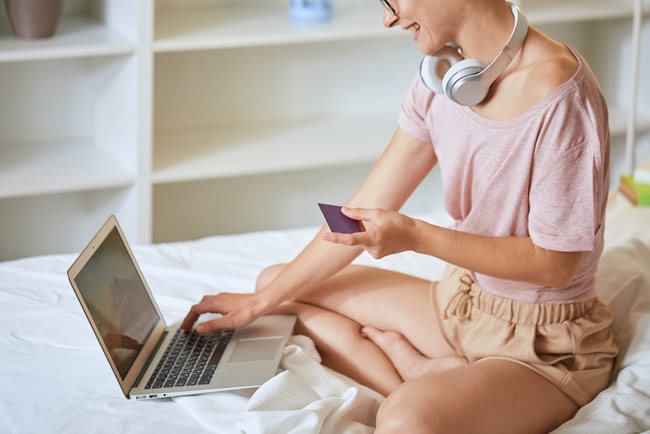 Thank you Yup for sponsoring this post. Provide your child with instant homework help, 24/7 and get homework done!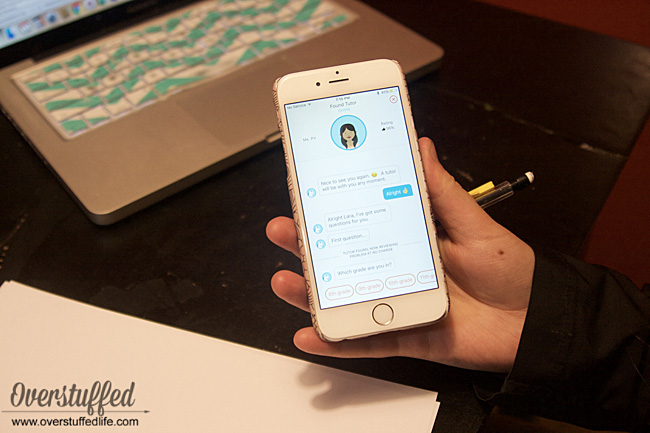 High school can be stressful for kids. They often work, play sports, participate in other extracurriculars, and are also expected to keep up with difficult college preparatory classes.
This is what my oldest daughter feels right now.
She is a senior in high school this year. She is taking an AP English class and two university classes on top of her other required classes. She also runs cross country, sings in the school musical, and plays violin in the university orchestra.
The girl barely has time to clean her room or say boo to me at night!
On top of all that she is trying to complete an online Algebra 2 class. She struggles in this class right now, but she doesn't have time for a tutor (and barely has time to work on the class).
I've offered to get a tutor for her many times, but trying to arrange her schedule for regular tutoring has been more difficult than I anticipated. I had to give up.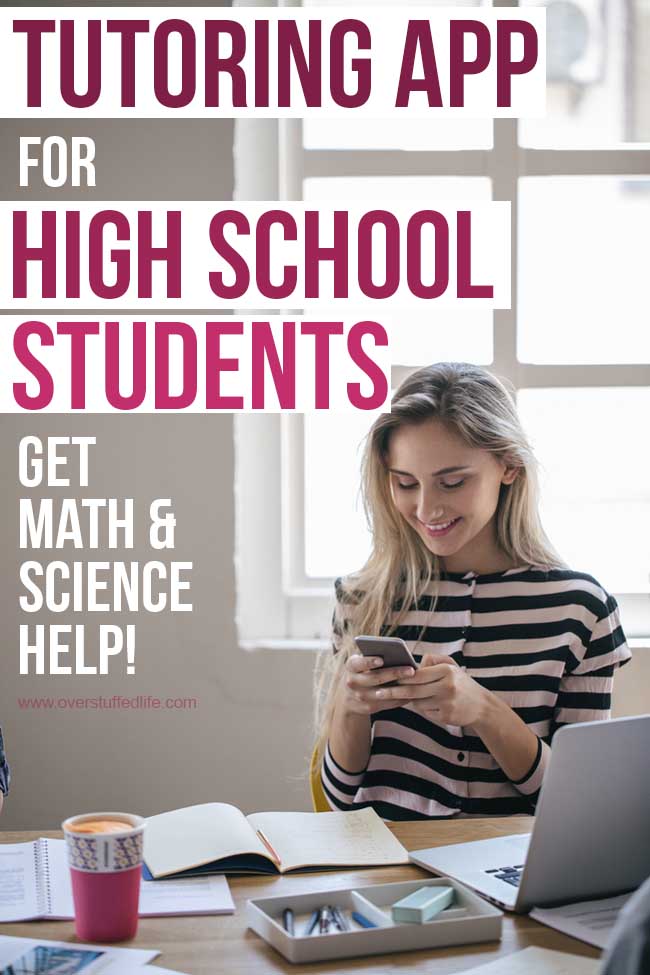 Enter Yup online tutoring.
Not only are high school kids busy, they live in a digital age. Yup is a tutoring app that can tutor kids on their schedule and in their language.
My daughter was a little anxious about using it at first because she thought she might have to FaceTime a perfect stranger. But when she found out it was all done via text, she relaxed and was willing to try it.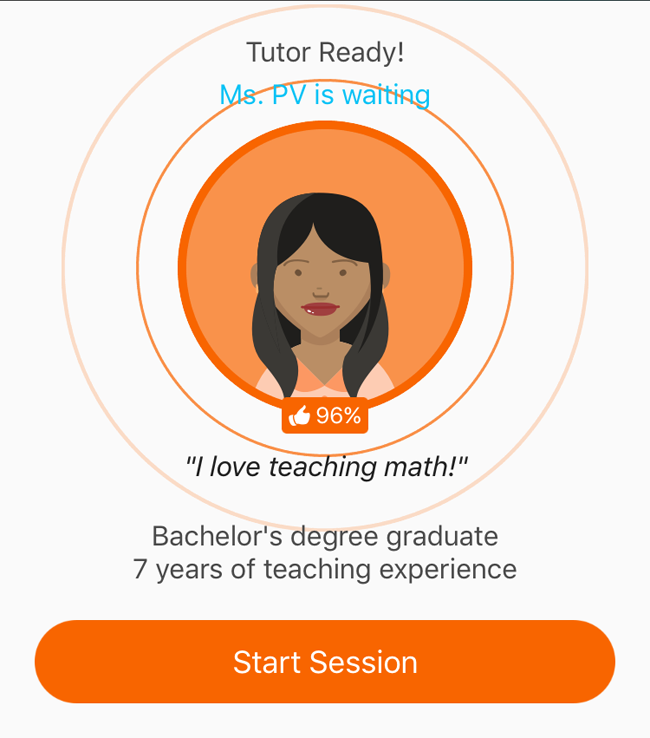 How to use the Yup tutoring app:
To start a tutoring session, the student simply has to take a photo of the problem and the app will quickly match them up with a tutor.
The tutor will find out what they already understand and then guide them through the problem accordingly.
The tutors do not give the answer—they teach the student how to do it. And they are very patient!
It was past 10:30 pm when she started her first tutoring session and a tutor was available within 30 seconds for her. Other Yup sessions have been at more normal hours, but it's nice to know that you have 24/7 access to elite tutors when the only time you have to work on math is midnight after a cross country meet and a play rehearsal!
The student will have the opportunity to rate their tutor at the end of the session. If they really liked that particular tutor, the app will try to match them up in future sessions, if possible.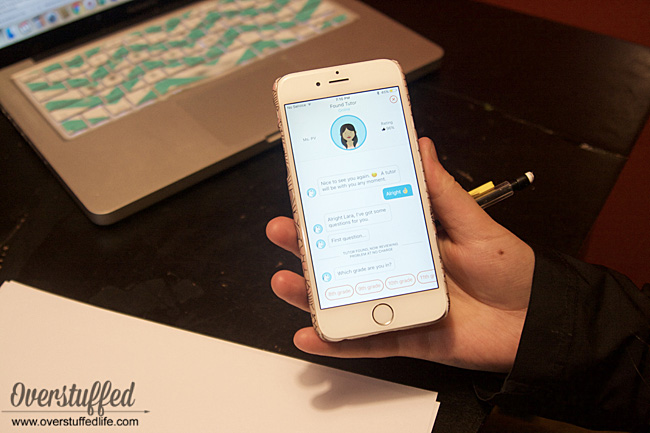 As a parent, I love how the Yup tutors are excellent at helping to find the right solution without giving her the answers immediately.
Because of their help, she was able to solve other similar problems by herself. She had been completely stuck before her tutoring sessions, so this encouraged her greatly.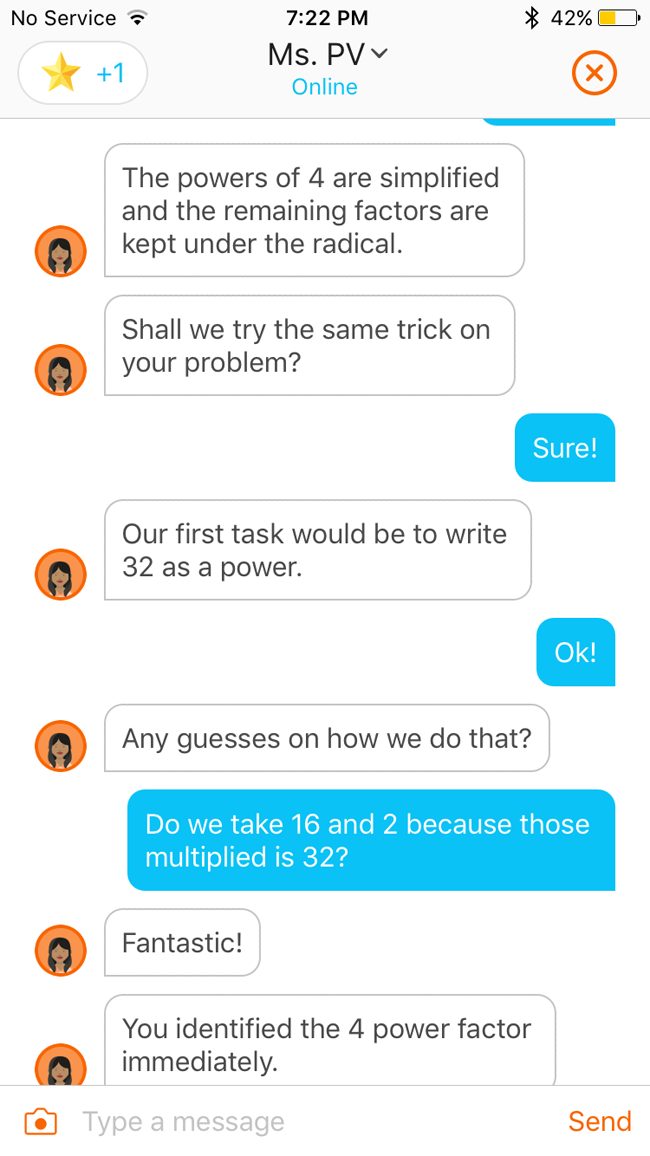 My daughter mostly just liked knowing that help is immediately available when she gets stuck on her math homework. She also wishes she would have had access to Yup last year when she was taking chemistry and could have used a lot of help.
Yup is made especially for students ages 13-18 and focuses specifically on math, chemistry, and physics. We are really impressed with our experience so far and will continue to use this service.
I highly recommend this app if you have a busy teen in your home who could use some math or science support.
Want to try Yup for FREE?
You can use it for two weeks, risk free!
Download the Yup tutoring app and get started now. See if this is a good fit for you and your kids!
I was selected for this opportunity as a member of CLEVER and the content and opinions expressed here are all my own.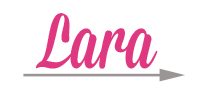 This post may contain affiliate links, for more information, please see my disclosure.