How to Decorate Your Christmas Tree
Learn some fun Christmas tree decorating tricks so that you have the most beautifully decorated Christmas tree ever!
Last year I was forced to put my beloved Christmas Tree in the dumpster after we took it down on New Year's Day. It just couldn't stand up straight anymore to save its life, and it was hard to fluff it out without having all of the branches fall off in your hand. It lasted us 14 years, though, so I can't complain too much.
The exciting thing about throwing your old tree away is that you get to buy a new one! We chose a 7.5 footer from Target, and while the set up process is completely different and I was not happy with it at first, it has turned out to be quite a lovely tree. And a whole foot taller than our last one, which used to be 7 feet, but shrunk a bit over the years as we worked to smash the angel onto the top branches!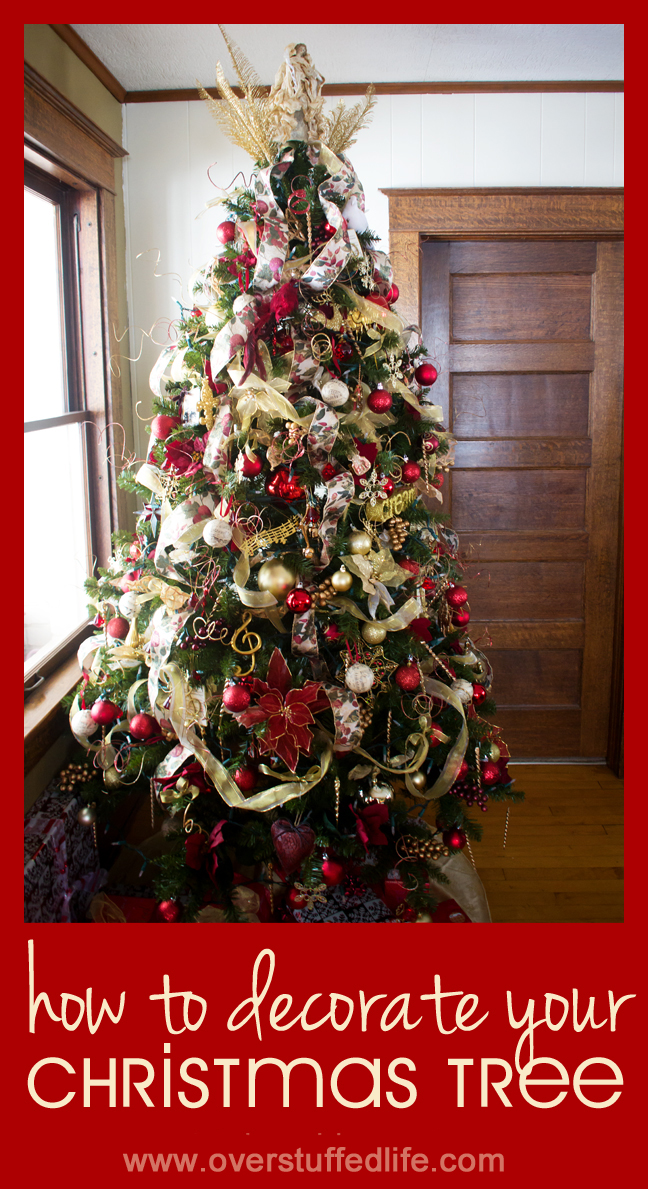 The Day After Thanksgiving is tree and mantel decorating time (also egg nog drinking, leftover eating, Christmas carol listening, and deal shopping time), and this year was no different. While I still have a lot of decorating to do—you should see all of the bins in my living room—just putting up the tree and stockings change the feeling of the house. Everyone feels it and we're all a little nicer and a little happier. The Spirit of Christmas is a powerful thing!
A couple of years ago I wrote a five-part series about how I decorate my Christmas tree. I've seen lots of tutorials around the internet since, and it seems we all do it a bit differently, so pick and choose what you like and I hope it helps you!
How to decorate your Christmas tree
After going through the tutorial, you may notice that I finally painted the ugly paneling in my living room! Yay! We've also purchased LED lights for the tree the past few years and they are so much less troublesome.
Happy Christmas Decorating!
This post may contain affiliate links, for more information, please see my disclosure.