How to Get the Most Out of Amazon Prime Day (2018)
Amazon Prime Day is here again!
I LOVE Prime Day! I think it's even better than Black Friday, so it's essentially Christmas in July except more amazing. There are always some pretty amazing deals to be had, but there are some tips and tricks you should know about before Prime Day actually begins—which is at 3:00 pm Eastern time on July 16, 2018.
NOTE: People are having issues getting to the Prime Day Homepage where you can access all of the lightning deals. I have found that you can get to it through the Black Friday page instead. Click here: PRIME DAY LIGHTNING DEALS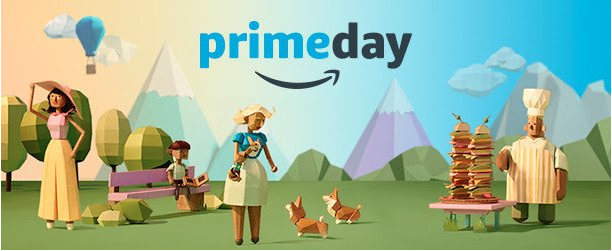 How to Get the Most Out of Amazon Prime Day
(affiliate links)
This is the most important thing! Amazon Prime Day is only for Prime customers, so you can't get the deals if you aren't a Prime member.
Sign up for a 30-day free trial right now so you're ready to go when Prime Day hits.
If you are a student, you can sign up for a 6-month free trial.
2. Install Amazon Assistant
If you install Amazon Assistant on your desktop you will get $5 off your Prime Day order of $25 or more. Amazon Assistant helps you watch deals by giving you notifications throughout the day on the items you are interested in.
3. Download the Amazon App
If you prefer to watch the deals from your phone instead of a computer, download the Amazon App. You will not get the $5 off, but it is still an excellent way to make sure you are seeing every deal you are interested in.
Once you have downloaded the app, click on "Today's Deals & Upcoming" in order to view all deals 24 hours before they are live. If you like an item, simply click on "Watch This Deal" and the app will alert you when the sale price starts.
Note: Amazon does not say what the price will be on these deals. You'll have to wait for them to go live to find out if it's a good enough deal for you to actually buy it, but this is a great way to see if there are items you've been wanting to buy or would like to buy.
If things on your wish list go on sale during Prime Day, Amazon will email you. You will want to keep a close eye on both Amazon and your email during Prime Day so you can be sure to get the great deals on the things you want most. Create your wish list here.
If you do have an Amazon Echo or the Echo Dot, you can ask Alexa for special Prime Day earlybird deals and she'll give you the information. Also, both the Echo and the Echo Dot will be on sale for Prime Day for killer deals. If you've been wanting Alexa, get them now.
Alexa will still be able to help during the main part of the sale as well, so if you have her, use her!
Cool Deals for Prime Day
Here is a list of some cool things that are being offered just for Prime Day. Below that you will find a list of products that I have dug up and am excited about. I will keep it updated throughout the Prime Day event, so keep checking back!
Use the Camera Search in the Amazon App to look for deals and unlock $5 off every six hours. You could get up to $30 off if you do this throughout the Prime Day Event.
Get $10 to spend on Prime Day when you spend $10 in store at Whole Foods. Scan your Prime Code or use your mobile number at checkout in Whole Foods Market stores in the U.S. between 7/11/18 and 7/17/18 on a single purchase of $10 or more (can only be done once).
Reload your Amazon gift card balance with at least $100 and get a $10 reward. If you know you are going to spend at least $100, it's a great option to get a little bonus. You must be a Prime member to take advantage of this deal.
Save 40% on a year subscription to FreeTime Unlimited. This is great for kids and gives them access to thousands of kid-friendly tv shows, apps, games, books, and more. It gives you control over how long they are online, setting goals, and more.
Subscribe to Amazon Music Unlimited for only 99 cents for the first four months.
Get 3 months on Audible for only $4.95 a month. That will save you $30.
Purchase from a huge assortment of magazine subscriptions and get prices as low as $5.00 per year for the subscription.
My favorite Amazon Prime Day deals
Remember, I don't know what the prices will be yet, or when they will go on sale during the event, but these are some things I know will be on sale that I'm excited about. I will update this list throughout the entire event.
23 and Me DNA test (ancestry and health)—My husband and I did these and it is so fascinating! This is a SCREAMING deal. Normally $299 and on sale for only $99. This one you get both health and ancestry reporting.
Ancestry DNA test (ancestry only)—We haven't used this company but I know many people like it.
Circle with Disney—I love mine for limiting screentime.
All Under Armour products are on sale for Prime Day!
Furbo Pet Camera and Treat Tosser—This is the lowest price I have ever seen this for. I look from time to time because I am super intrigued by it and think my dog would love it.
Blendtec—I love mine SO MUCH!
Cricut Cuttlebug die-cutting and embossing machine
6 quart Instant Pot—This thing has changed my life. If you don't have one hop on this deal NOW.
Instant Pot inner pot—It would sure be nice to have more than one inner pot!
Keurig—Im not a coffe drinker, but this is definitely a really good deal.
Amazon Cloud Cam security camera
Anker Wireless phone charger—I like the idea of wireless charging!
Under Armour backpack—Great for camping or school!
Anker bluetooth speaker—I love having good bluetooth speakers in the house, and this looks like a good one.
Bluetooth shower speaker—Okay, this almost seems ridiculous. But my teenagers would love it and then they'd stop bringing the nice bluetooth speaker into the bathroom where I worry it will get wet and stop working!
Spike Ball—This is a game I've had my eye on for some time and I just purchased it with the Prime Day deal.
Roomba vacuum—I so covet this thing! Or if you don't want to spend quite so much money on it (still pricey even with the Prime Day deal), you could try this robot vacuum instead, also on Prime Day deal.
Xbox controllers—If the Fortnite craze has hit your house, you might want one of these.
Xbox One—See above. 🙂
Magnetic Blocks building set—My kids love these and they are so great for their brains and creativity.
Disney Codenames game—Codenames is one of our new favorite games and this is a Disney version! Fun!
Bose Noise Cancelling Ear phones—Perfect for every mom, right?
Bluetooth body fat scale—This looks interesting. It has fairly high reviews so I would think that it would work well.
Folding outdoor utility wagon—I have been coveting one of these for a while now. So great for the beach or soccer games or anything where you have to carry a lot of stuff with you!
Instant Pot steamer basket—I love my Instant Pot, and this would be awesome to have to expand my repertoire of IP recipes.
Microfiber towel—I just went on a four-day hiking trip, and one of the people with me had one of these and I was jealous. It's great for camping, beach, or even the gym.
Wireless bluetooth headphones—I want these really bad.
Bug Zapper racket—I got one of these last year and it is the best thing ever. Just last night my daughter was killing a million mosquitoes in the backyard with it.
Ultrasonic jewelry cleaner—I would love to have this—my rings always need cleaning and I never go do it.
Anker wall charger—This has six USB ports which I LOVE. We are always losing the USB port part of the chargers at our house!
Over the door mesh shoe hanger—I love using these for organizing my house, and this is a high -quality one with the mesh.
Alexa enabled smart plugs—I am not sure how these work, but they look way cool! I need to figure out all of these smart devices for my home.
Anker portable charger—I have this one and I LOVE it.
Metal bands for FitBit Charge 2—I love mine. I like being able to still wear my FitBit without the ugly plastic band for special occasions.
Magnetic door screen—I also have this and I love love love it. It allows for the dog to go in and out all summer without letting bugs in. Also, if the kids don't close the door (because they never do), then it's okay.
Dog life jacket—We got one of these for my dog last year and it's been great. She's more willing to go in the water now and I don't worry about her as much on the beach.
Car garbage can—I like how this thing looks. If you have kids, you NEED something like this in your car!
Lip Balm Boutique—This looks like a super fun STEM activity for kids to make their own lip balm.
Celestron SkyMaster binoculars—These look like really good ones if you need binoculars.
Several different Vitamix blenders—If you've been wanting a nice blender, this might be the one for you!
Cordless Hand Vacuum—Super handy to have around when you don't want to drag out the big vacuum.
Self-cleaning slicker brush for pets—Apparently this does a great job of getting mats out and I like that it's self-cleaning.
Stroller organizer for smart moms—I wish I had this thing when I was using a stroller for my kids!
Delta touch kitchen faucet—This thing looks amazing. Plus you can hook it up to the Amazon Echo to use voice activation for it! If you love having a smart home with all the gadgets, you'll love this.
Fingerlings baby monkey—I don't have young kids anymore, but I know these are super popular and can be hard to find. I also found this Fingerlings unicorn that lights up.
Bully Sticks—I don't know about your dog, but mine loves these things and they can get spendy.
Britax Travel System (carseat and stroller)—If you are expecting and are looking for a great deal on one of the best brands, here it is.
3-D Pen—I've tried these out before and they are super cool. If you've got artistic kids that would love these, make sure you get one!
Detachable bluetooth sound bar—This is something I've been wanting for a while. Can't wait to see what the deal is!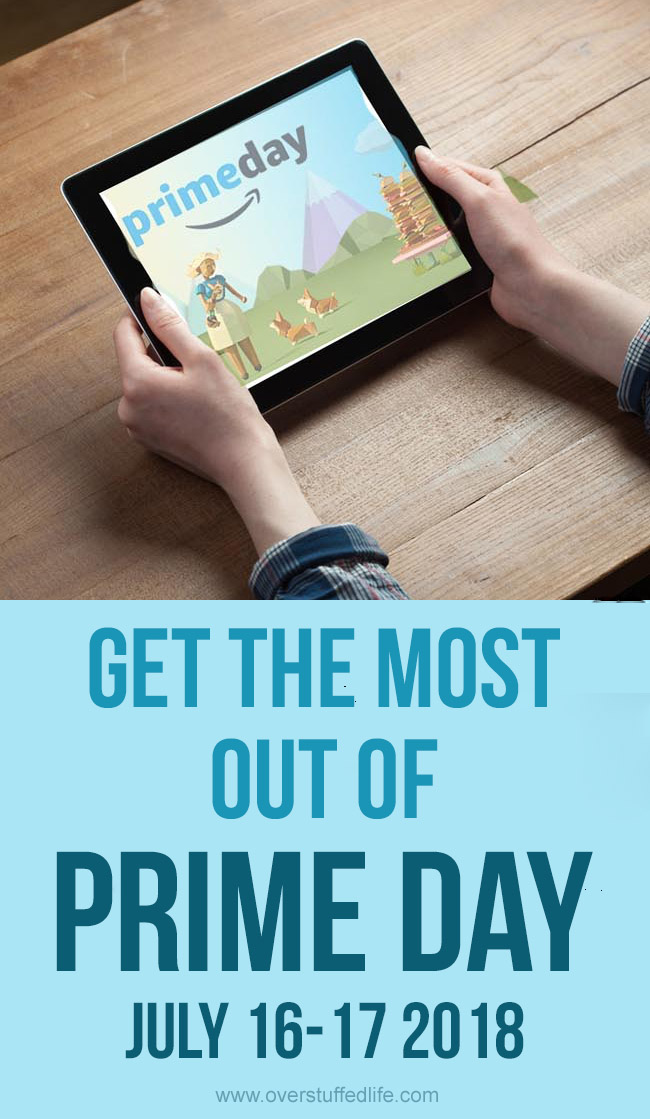 This post may contain affiliate links, for more information, please see my disclosure.