How to Get the Most Out of Amazon Prime Day (2017)
You guys, tonight (July 10, 2017) at 9:00 pm Eastern is the start of Christmas in July—otherwise known as Amazon Prime Day.
And if it's anything like last year, it's even better than Black Friday/Cyber Monday. Let me put it this way: My dad just retired from being a UPS driver, and last summer he did not understand why he had SO MANY packages to deliver on one particular day last July—it was worse than Christmas for him because he didn't have a holiday helper. Well…I told him about Prime Day, and then he understood (and was glad he'd be retired for the next one!).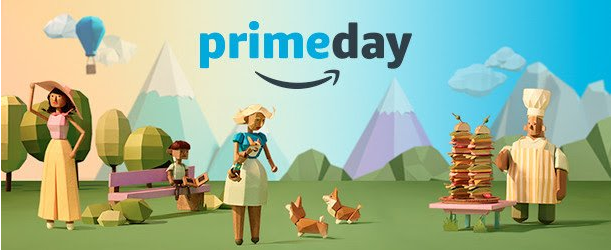 I've been researching today all about what to expect for Prime Day 2017, and the first thing I learned is that I should have written this post a lot earlier because there were some special early bird deals. That said, there are still plenty of great things to look out for in the next 24 hours, so make sure you're ready!
How to Get the Most out of Amazon Prime Day
(affiliate links)
Amazon Prime Day is only for Prime customers, so if you aren't currently in the program, make sure to sign up for a 30-day free trial right now.
If you are a student, you can sign up for a 6-month free trial.
If things on your wish list go on sale during Prime Day, Amazon will email you. You will want to keep a close eye on both Amazon and your email during Prime Day so you can be sure to get the great deals on the things you want most. Create your wish list here.
Once you have downloaded the app, click on "Today's Deals > Upcoming" in order to view all deals 24 hours before they are live. If you like an item, simply click on "Watch This Deal" and the app will alert you when the sale price starts.
If you prefer to work on a computer, you can also watch deals on your desktop or laptop from the Prime Day Page.
Note: Amazon does not say what the price will be on these deals. You'll have to wait for them to go live to find out if it's a good enough deal for you to actually buy it, but this is a great way to see if there are items you've been wanting to buy or would like to buy.
This is one that I didn't know about (but I also haven't caved and purchased an Amazon Echo yet). If you do have an Amazon Echo or the Echo Dot, you can ask Alexa for special Prime Day earlybird deals and she'll give you the information. Also, both the Echo and the Echo Dot are on sale for Prime Day for killer deals. If you've been wanting Alexa, get them now.
Alexa will still be able to help during the main part of the sale as well, so if you have her, use her!
My Favorite Amazon Prime Day Deals
Remember, I don't know what the prices will be yet, but below are a few things I'm super excited about!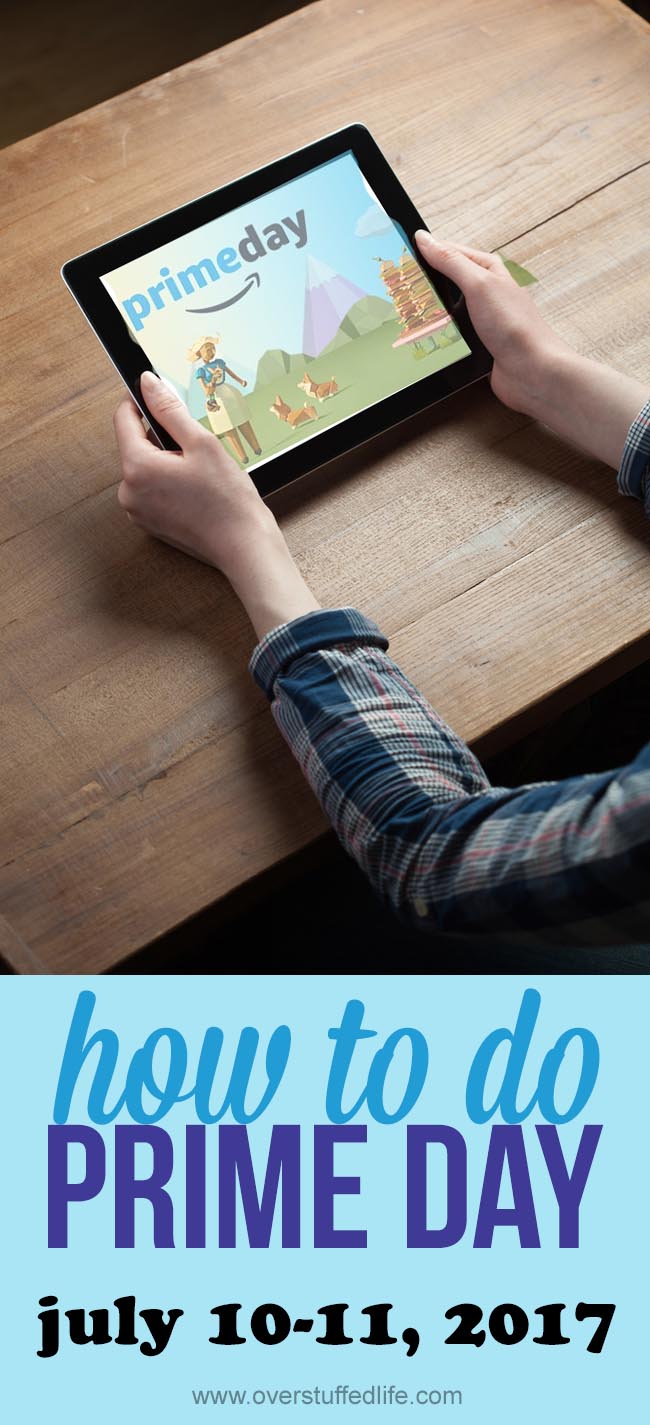 Noise Cancelling Bluetooth Earphones—I'm not going to lie, these would be really nice to have!
Jump Starter/Battery Booster—This thing looks like an amazing thing to have in your car in case of emergency! It charges both your car and your phone.
23 and Me DNA Kit—$49.00 is 50% off and the lowest I have ever seen this. I did mine a couple months ago and I just bought one today for The Maestro. If you are curious about where your ancestors come from, the information is fascinating.
8 Quart Instant Pot—I love mine so much. We use it almost every day in the winter (now we eat more salads and fruit), but it has changed my life. Seriously. This is a great deal.
Circle with Disney—I have written extensively about how this device has made a huge difference in our house. If you want to limit screen time for your kids, get one. I've never seen it so low priced.
Kids Fire Tablet—These are great for younger kids. You can limit the screen time and they have a really durable kid friendly case. Get an additional $30 off if you buy two of them!
Camping Hammock—I have told the Maestro about 100 times that I want a hammock for my birthday. This one looks awesome!
Bug Zapper—We live in the woods and we have a mosquito problem. I hate sitting outside on beautiful summer nights getting eaten alive, so this thing looks like a good (and kind of fun) option!
Magnetic Screen Door—I actually just bought one of these last month for my back door and we are loving it! The kids and the dog can go in and out and I don't have to yell "SHUT THE DOOR" 500 times a day. The best part is that all of those mosquitoes and other bugs don't get in. If you have a similar issue with children who don't remember how to close the door, you will love this thing.
Beach Shade—We love to go to the beach (we live on Lake Superior) during the summers and this thing looks like a dream. Also awesome for soccer games or parades.
Bluetooth Ear Buds—I've been wanting a pair of bluetooth earbuds. These are the first ones I saw, but as I started paging through all the deals, I found at least ten other types.
Anker External Battery—The Maestro and I fight over the one we already have. It will be nice to add another one. These things are amazing—I've been able to charge my iPad more than once on one charge!
Laptop Backpack—The Maestro has a nice laptop backpack that is great for traveling. He uses it every day for going back and forth to work. I always borrow his whenever I fly somewhere, so it would be great to have one of my own.
Guitar Hero Party Edition—Most of the things I was watching for are things I'd like to have now for the summer, but this would be something I put away as a Christmas gift for the kids. They are dying to have it.
Fitbit Charge 2 Replacement Bands—I'm loving my Charge 2 HR Fitbit (I can't tell if it will go on sale or not!), and I love the idea of replacing the bands to be different colors. I already purchased the metallic silver band (which IS a Prime Day deal) and love that it looks fancier for when I dress up.
Dog Life Jacket—Last year we went kayaking and Puccini (my little schnoodle) swam out to my kayak and ended up riding with me. She loved it. I would feel better if she were in a life jacket, though, and we've got kayaking plans in a couple weeks.
Essential Oil Diffuser—I feel like I'd use my oils more and better if I had one of these.
Yard Jenga—This just looks like so much fun! A great screen-free activity for summer!
Gift Cards—There are a TON of different $50 gift cards on the Amazon Prime Day deals. I don't know what the discount will be, but any discount is a great deal. I was hoping to get the hotels.com one.
These are the things I found with just an hour of looking through the deals. There are 300+ pages full of deals, though, so I imagine there are a bunch of great things I missed!
Have fun shopping and don't forget to sign up for your 30-day free trial if you aren't a Prime member yet!
(And make sure to be extra nice to your UPS man when he delivers everything you buy!)
This post may contain affiliate links, for more information, please see my disclosure.