How to Make a Green Smoothie That Actually Tastes Good
Green smoothies are an easy way to get more vegetables into your diet.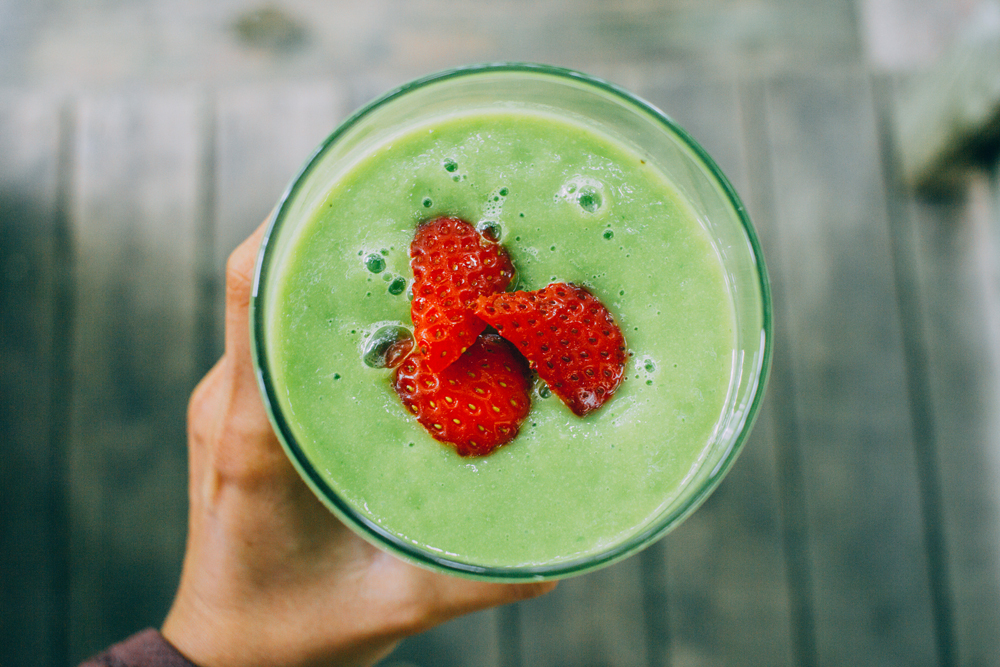 So you want to eat more healthy, but you don't particularly love eating vegetables. Or maybe you don't like making salads or aren't sure how to cook a lot of great tasting veggies. I get it—it isn't always easy to completely overhaul your diet! In fact, it's probably never easy.
Several years ago, I read a weight loss book called The Gabriel Method: The Revolutionary, Diet-Free Way to Totally Transform Your Body. It was very interesting, and though I have not totally transformed my body since reading it, I did get one big takeaway from the book. The author pointed out that the reason diets fail so often is because we think we have to change the way we eat drastically. I know I have that issue. I want to lose weight, but I'm not usually willing to give up eating sweets and start eating perfectly clean and counting all the calories. It's really hard—especially when your life is kind of crazy.
But Jon Gabriel says that you don't have to totally change the way you eat. Instead of giving everything up—which is never sustainable and only leads to failed diets—you should just start eating more of the good. The more good stuff you add to your diet, the more your body will naturally stop wanting the bad stuff. It's a slower process, but it really makes sense to me.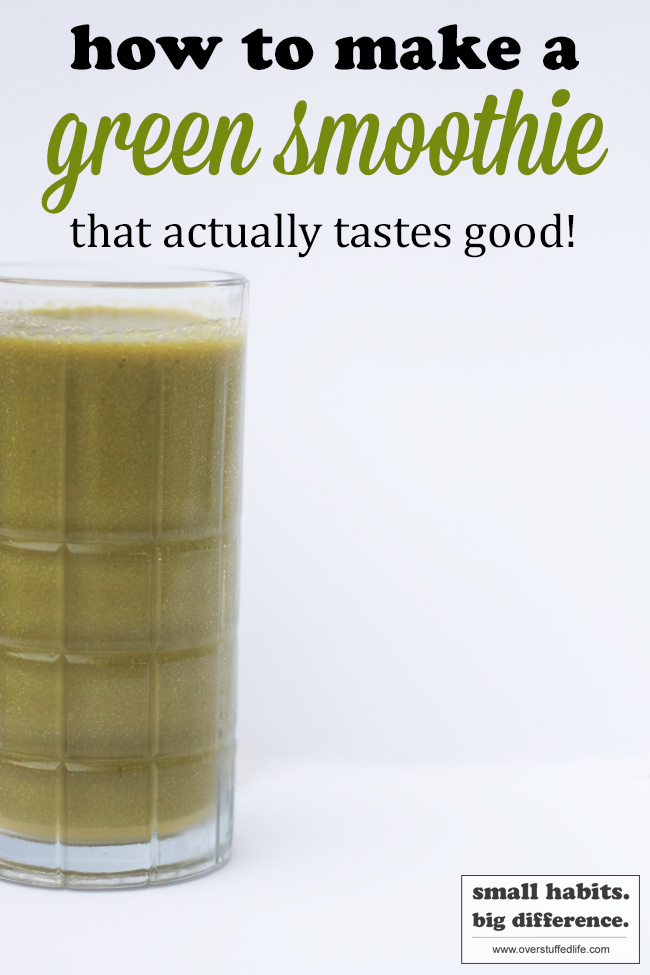 After reading that book I became something of a green smoothie fanatic because it's such an easy way to get a lot of fruits and vegetables into your daily diet. I can attest to the fact that when I am drinking green smoothies regularly that I don't want to eat the bad stuff as much.
I can also attest to the fact that green smoothies don't always taste very good. It's been a trial and error process at our home, but we have now perfected the art of making a green smoothie that actually tastes good.
How to Make a Great Tasting Smoothie
First, I highly recommend a really good blender. When I first got into making green smoothies I quickly realized what a necessity it is! So I asked for a BlendTec for my birthday and I love it. They can be a little spendy, but you can always find good deals for them on Amazon. Here is the BlendTec page on Amazon—click around and see what kind of deals you find. There are other great blenders on the market, such as Vitamix, but I am perfectly happy with the one I have.
Green Smoothie Recipe
Approx. 1 cup spinach
Approx. 1 cup kale
1 celery stalk
1 large carrot
1 pear or 1 apple
2-3 cups frozen fruit (mango, peach, strawberry, mixed fruit, etc.)
24 ounces water
Approx. 1 cup ice
If you are not accustomed to drinking green smoothies, adding 1/3 cup of honey is helpful. My husband prefers his smoothies with honey, but I can go either way.
We usually just put all the ingredients into the blender in the order the instruction manual recommends. The blender is certainly powerful enough to handle this and blends it well. If you don't have a BlendTec or other industrial blender, add the water and the greens/veggies first and blend until the greens are completely blended, then add the rest of the ingredients and blend well.
Drink up and enjoy!
Small Habit: Eat more greens.
Big Difference: Better health, more energy, and fewer cravings for the bad stuff.
This post is part of a Small Habits That Will Make a Big Difference 30 day challenge. To see all of the posts in this series, click here. Or, join the challenge and receive a daily email with a new small habit that can affect your life in a big way.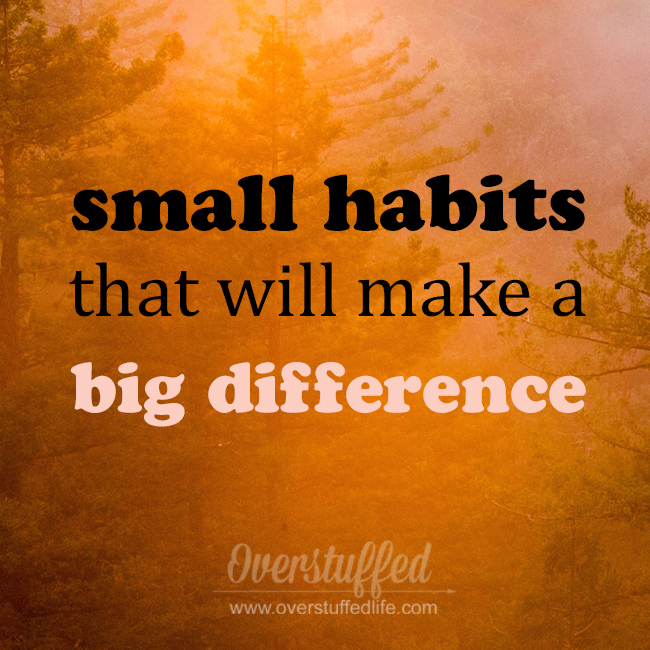 Join the Small Habits/Big Difference Challenge!
To join, enter your email into the form at the end of this post. You will receive a daily email containing one new small habit.
This post may contain affiliate links, for more information, please see my disclosure.
Take the Challenge Now!
Want to change your life in great ways? Start small! Take the 30 day challenge and start making some big differences in your life today.