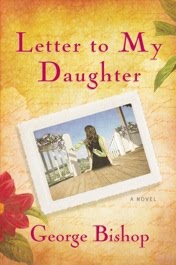 I was thinking the other day about how when I was 16 years old, my mother was 37. Which is only 2 years older than I am now. And I kind of had a light bulb moment, because I barely feel equipped to mother a 9-year old, and if I had a teenager right now I might just have to dig a hole and go hide in it. I mean, I still feel like I am a teenager sometimes.
That year when I was 16 was probably the worst in my teenage life as far as my mom is concerned. I'm fairly certain she didn't know what to do with me or how to deal with my choices and that I caused her many gray hairs and much stress. It's weird for me now, to be almost the same age as she was then, and realize that it must have been just as hard for her to be the mother of a crazy adolescent daughter as it was for me to be the crazy adolescent daughter.
And it's really too bad I didn't understand that back then.
Conversely, sometimes I forget when dealing with my own children how it felt to be a fourth-grader or a first-grader, although I'm not really sure if I remember being a preschooler. And I'm sure that parents all over the world sometimes forget what it was really like to be a teenager, especially with all of the life experience we've had since then. Our teenage troubles seem silly now, and we forget that breaking up with a boyfriend or being teased at school really was the worst thing ever.
Letter to My Daughter by George Bishop is a book that explores some of these things in the form of a (very long) letter from a mother to her 15-year old daughter. The mother, Laura, uses the letter to explain to her daughter, Liz, that she actually does remember what it meant to be 15. And she tells a lot of her experiences as a teenager and how they shaped the woman she is today. She talks about her first boyfriend, her troubled relationship with her own mother, being teased at school, and much more.
The reason Laura writes this letter in the first place is because her daughter has run away, and it is her way of dealing with her parental guilt. She realizes that maybe she had forgotten a bit how it felt to be in Liz's shoes, and that she has become the mother she always swore she wouldn't become. (Because I'm sure we all experience a bit of that as we open our mouths and are shocked to hear our mother's voice coming out…)
I really enjoyed the book. It's a quick read, because even a very long letter can't be more than a couple hundred pages! Quick as it is, it's also quite poignant and very engaging. It portrayed the complicated relationships that mothers and daughters so often experience in a way that every woman will be able to relate to. I related to the mother and the difficulties of parenting so well, and yet, at the same time I found I related to the daughter as I recalled my own teenagerhood.
The book made quite an impression on me and I thought about it for several days after I finished it. It definitely made me want to go at my parenting through a bit more of an empathetic lens. Maybe I'll even get out my old journals and read all my own angsty entries as I wait for my daughters to get to that point…and feel sorry for my poor mother all the while.
*****************
Do you want to read this book? The publisher is kindly offering to give one copy to one of my readers! Make sure to comment on this post and tell me how you've turned into your own mother as a parent. I will announce the winner on Monday, May 10.
Thanks to TLC Book Tours for sending me the book